Following the 'Great Oceanic Exodus,' this Oceanic Pro League offseason has forced teams to look far and wide for new talent to fill the gap left behind by some of the region's best heading abroad for the Championship Series and the European Championship.
Part of filling that gap has been the move to bring more young players, often with little competitive experience, onto the big stage to see if they can blossom into the next generation of Oceanic superstars.
The flipside of that is they are often unknown to even the most diehard of Pro League fans ?— luckily, Snowball Esports is here to clue you in on who you should keep your eyes on when the OPL returns on Friday, January 31.
Dragku

Dragon Guo – Avant Gaming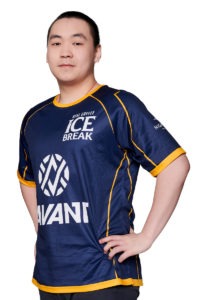 Despite playing just eight Oceanic games in his career thus far, and only four in the OPL as a substitute, Dragon "Dragku" Guo already has a competitive pentakill under his belt, an achievement very few professional players can say they've claimed at all.
Dragku is easily the least 'rookie' of the rookies on this list, however, with just four games player in the OPL under Avant Gaming's banner last year in place of Ryan "Chippys" Short, he still counts a new face in the league.
After his short stint with Avant following a brief roster shuffle towards the end of the split, Dragku clearly proved himself, and those performances have earned him a place in one of Oceania's oldest teams
Dragku is definitely one of the strongest top laners of the league's new stock, and now has the opportunity to really make a name for himself this season. However, with the top lane arguably turning into the OPL's most-stacked role in 2020, he will have to bring out some brilliant play in the coming weeks to really leave his mark on the scene in his first full year.
Souli
Paris Sitzoukis – Pentanet.GG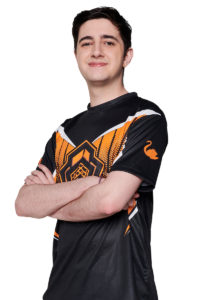 Paris "Souli" Sitzoukis spent last year watching and learning the art of the jungler from legendary Oceanic star Samuel "Spookz" Broadley. Now, he has the chance to prove himself on the big stage with Pentanet.GG, the OPL's 2020 newcomers.
Apart from a single Pro League game last year, and a four-game stint with the short-lived Lynx in the Challenger Series in 2017, Souli hasn't had much top-level experience. He has collected some, however, representing Australia at the IeSF 8th Esports World Championship in 2016.
His track record has been mixed ?— his record in the OPL currently stands at 0–1 after a defeat at the hands of the Dire Wolves last season ?— but the year he spent with the team, growing and learning alongside veterans like Spookz, as well as Simon "Swiffer" Papamarkos and James "Tally" Shute will set him in good stead within the Pentanet roster.
Oceania has had no shortage of talented junglers: Shern "Shernfire" Tai just made his LCS debut with four-time champions Team Liquid while big-money signing Mads "Broxah" Brock-Pederson battles visa issues, and Spookz has now stepped into a coaching role with the Golden Guardians in the same league.
Now, Souli has the potential to add his name to the pantheon of the region's best junglers, and will be hoping to truly kick-start his career with a bang on the west coast roster in 2020.
EMENES

Jang Min-soo – Legacy Esports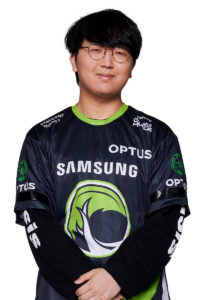 Korean import Jang "EMENES" Min-soo stands as one of the most-hyped players coming into the Pro League this season, rounding out an already-powerful Legacy Esports roster as their starting mid laner in their championship campaign.
Formerly known as Viole, EMENES spent time as a trainee with Gen.G, who boasted a world championship-winning roster at the time. He also learned a few tricks from Song "Fly" Yong-jun and Yoo "Naehyun" Nae-hyun while with LCK champions Kingzone DragonX.
In the 2019 edition of KeSPA's annual amateur tournament, the KeG Championship, EMENES and his future fellow KZ trainees took out the title while representing the South Korean city of Ulsan.
Now, EMENES enters the OPL with experience from some of the best teams in the world, but the question is: will he be able to cut it at the professional level? With a stellar cast of players around him, the young South Korean is certainly one to keep your eye on in 2020.
Vital

Ha In-seong – Dire Wolves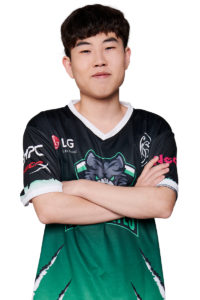 Ha "Vital" In-seong ?— formerly known as Bowstring until a name-change just last week ?— is the second import on this list, and perhaps the more mysterious of the two. The young star signed with the Dire Wolves in December under his old name, and beyond that just one failed Challengers Korea bid fills out his entire pro career.
The potential star is just 17 years old, so moving from Korea to Australia could be a big jump for the youngster, but the Wolfpack are sure to be more than accommodating for their so-called superstar AD carry. He's a Challenger-level player in Korean solo queue, which is no mean feat itself, and has been heralded as an explosive and aggressive bot laner.
This year, Oceania's traditionally deep bot lane pool has been pinched by the Oceanic exodus that saw stars like Calvin "k1ng" Truong, and early adopters Victor "FBI" Huang and Lawrence "Lost" Hui depart from North American shores.
That leaves Vital to carve his own place in the league's ADC history, and the youngster may prove to be a key part of the Dire Wolves' success in 2020 if he can settle into the OPL.
Isles

Jonah Rosario – Legacy Esports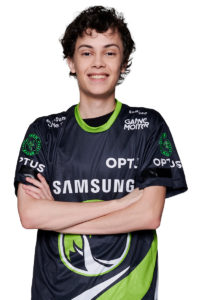 Jonah "Isles" Rosario has been touted as one of the region's best up and comers, and in his brief career has already proven he's deserving of the hype ?— the new star played three games for Avant Gaming last year, and claimed the OCS regular season title with Mammoth Academy before falling to the Dire Cubs in the final.
There's already been a lot of talk about the new support, who has often been seen duoing with skilled domestic bot laners like Ronan "rare7" Swingler. This split, however, he'll be paired with veteran Australian star and OPL champion Quin "Raes" Korebrits in Legacy's bot lane, with the combo likely set to push Isles into the limelight in the opening weeks.
If there's only one player in this list you want to watch, make sure it's Isles ?— the stage is set for the rookie support to make some major waves with the trees as they make a bid for their first-ever Pro League title, starting with Avant Gaming this Friday evening.
---
The Oceanic Pro League returns on January 31.
Photography courtesy of Riot Games