Pick 6 is our interview series where we ask a personality 6 questions relating to their experiences in esports.
This week I had the pleasure of talking with Brandon "Claire" Nguyen. Despite being a veteran to the region, Claire has only participated in the OPL for just over a year, and his full-time OPL debut in 2017 was highly anticipated. I was able to pick Claire's brain on why he came back to the region, his experiences in Japan as well as his new role as Legacy's Captain.
This year has seen you take the captaincy for Legacy, how has this transition been for you?
This year I've been much more vocal inside and outside of game. This is mostly because I gained a lot of experience from last year and I've used that to help the team out and tell them what to do in real life and in-game. Because of this, I was given the role of captain rather than me fulfilling the role as a captain after having been assigned it. The transition has been easy and I already felt the need to be a leading figure coming into 2018 with this new roster, it feels like it comes naturally.
How have you found being apart of a brand new roster this year?
Last year I was apart of pretty much a brand new roster and it was a refreshing feeling to have a clean slate and to learn how to play the game as a cohesive unit from the ground up. This year, I'm just repeating the process with a bunch of new and even less experienced players. It definitely has its upsides and downsides but I think in time we will be a roster capable of great heights.
How has Adelaide Football Club being involved with Legacy improved you as a player?
The AFC have helped bring Legacy up to a higher standard of performance and this means that we have much more out-of-game support than we did when we were just Legacy. We've moved to a new gaming house so that we can have better quality of life, we've been given more contacts and people to talk to in case we need support and there's definitely going to be more improvements made over the year in regards to training and boot camping.

For the fans that might not been aware, you spent some time in Japan playing competitively, what was that like?
My experience in Japan was mostly positive, before I left Australia to go play there I definitely had my worries about whether or not this would be good for my league career and me as a person. I ended up going because even if I didn't have a good time as a professional player, it would be an invaluable life experience. I ended up enjoying my time there and I had a lot of fun crushing the challenger series. The food was great, the country was great, playing Korean solo queue as well as competitive matches against a bunch of players I'd never played against before was amazing. I'd like to go overseas again to play in the future.
Were you ever considering staying in Japan instead of coming back home?
Towards the end of 2016, when I was starting to get offers from OPL teams, I was having a rough time deciding whether or not to stay in Japan. OPL in 2016 was purely online except for the LAN finals, so when I heard that OPL was moving to a LAN format as well as every team getting gaming houses and salaries going up across the region I was extremely interested to return home and play with the new knowledge I'd gained playing overseas. All of these factors led me to want to play in OCE again. (as well as the crushing defeat in the promotion tournament)
If you were to build a team around yourself with players you've played with or against in Oceania and Japan, what does your dream team look like?
In my opinion a dream team to build around me would probably look like:

I feel like Mimic has the highest potential as a top laner that I've played with and against so far.
Shernfire is the jungler I respect the most that doesn't play in major regions.
Lost is the best mechanical ADC and least mistake making player I've ever played with.
Rogue for me is an extremely talented mechanical support and I think with this lineup that is what we'd need from our support player.
Watch Claire and the rest of Legacy take on Avant Garde and Tectonic this weekend in the OPL, you can follow his journey on his twitter @ClaireOCE.
Who would you like to see interviewed for Pick 6? Let us know on twitter @snowballesports.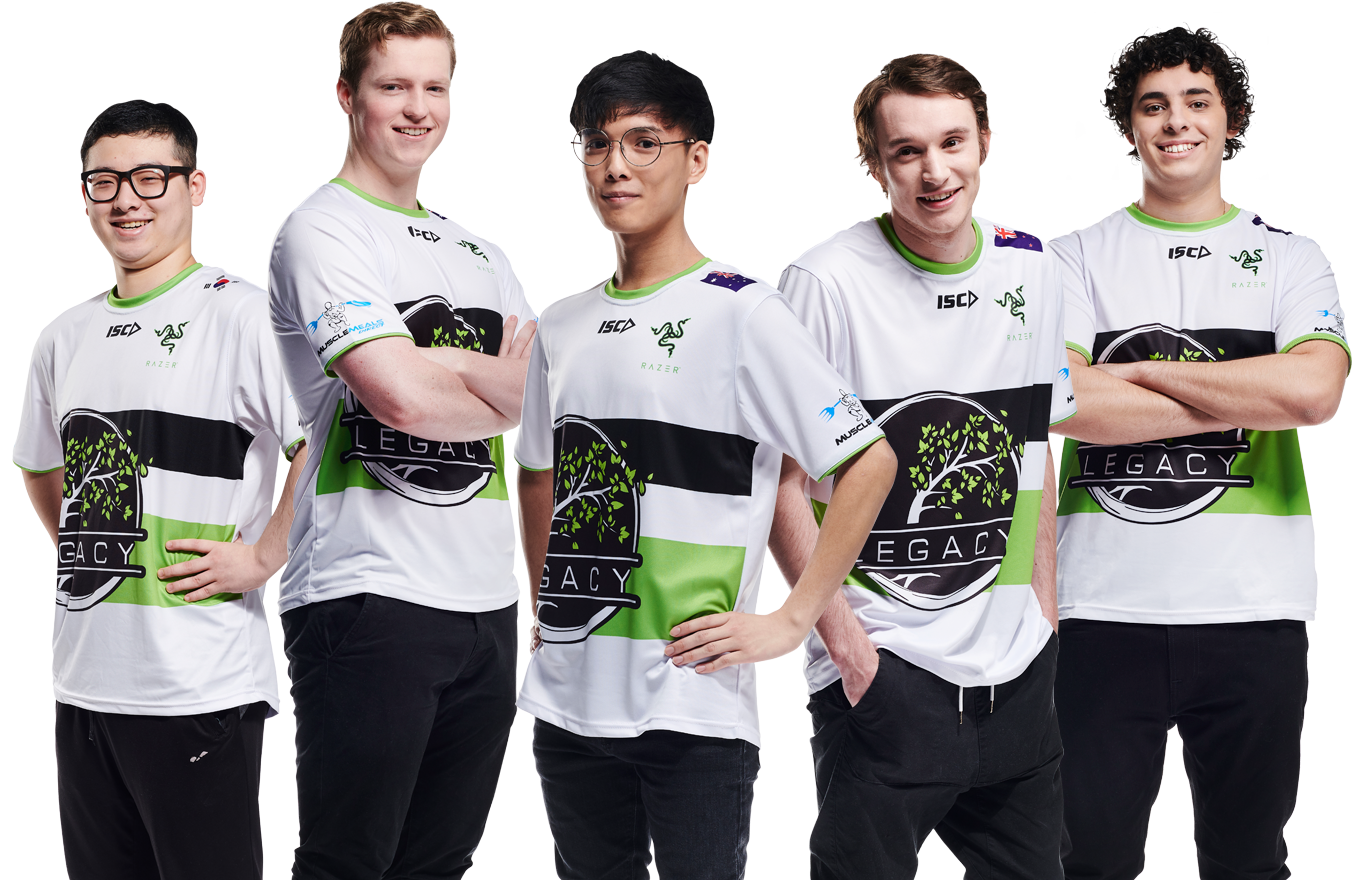 Images courtesy of Riot Games/OPL