Nick "Inero" Smith is one of the greatest coaching minds to grace the Oceanic landscape. In Jake "Spawn" Tiberi's Pick 6 interview, he called Inero "the one that got away".
After a brief stint at Tainted Minds showing some initial promise in his short stay, to then move into the NALCS with Echo Fox, he currently finds himself in 1st place at the half-way point of the split. He talked to us about his journey from the OPL to the top of the NALCS.
How does someone go from OPL head coach to becoming the head coach for the LCS? Take us through that journey.
It was a bit of a weird one. I was recommend by a player for an opportunity at Echo Fox that had opened up right after I was cleared from the Tainted Minds situation. It was very last minute, and I had to say quick goodbyes to a lot of people that I cared about in Australia, but I knew I couldn't turn down working for Echo Fox. Although I was originally just brought on board to work with the NACS team, the teams were merged and I was put in as one of the coaches for the LCS team about a week or so before the start of the split.
A lot of people would consider themselves League of Legends experts. If they want to get into coaching, what advice could you give to get started?
I really don't know what to say to help people get started with becoming a coach. It's something I just stumbled into and I'm constantly learning how I can improve and make myself better at it. Networking and building your brand are two huge things for actually finding a job in the scene with the way it is right now. Also, being open minded and humble will help you grow as a coach. I see a lot of people come in and get huge egos after a bit of success in whatever league they're in and that usually doesn't bode well for them. Realizing that you're not this wild mastermind coach, and that you have even more room for growth than a player does, is extremely important.
What is it like working under Rick Fox, how influential has he been for you as a coach?
Rick is amazing, really. You run into a few people in life that are able to just steal everyone's attention with the way they speak and the words they say, and Rick is one of them. Whenever he has these sit-down talks with players/staff, you can tell his heart is really invested in everything he's telling you and it makes it so easy to get on board with what he's saying. Being that type of mentor for a younger generation of coaches and players is something that I one day hope to be.

You're having a great split so far, what do you attribute to this success to?
Our staff's approach to the scouting/recruitment part of the off-season paid off heavily. We managed to get an incredibly talented group of guys that all had a similar mindset, and that really carries everything. We had a few different roster scenarios that could have played out, but we placed a large amount of importance on how well the personalities and desires of everyone would mesh. With how our practice has gone, and the success we've seen, I think it's pretty fair to say our assessment of this group of guys was correct. Huni, Dardoch, Fenix, Altec, and Adrian are all great to work with and they truly deserve the success they're seeing so far.
You currently have Lost on Echo Fox's Academy team and coached Tally over the break, what is it about Oceanic players that catch your eye?
The reason we looked at Oceanic players in the off-season was really just to gauge the strength of the region's players as a whole by bringing over a few guys we knew were good. We reached out to a few teams to get their boys to come over, but Legacy were the only ones to get back to us. I didn't have contacts or a real good grasp on what players in other wildcard regions were like, so OCE was the easiest target for me. In esports like CSGO and COD, you see players from countries like Brazil and Australia find a lot more success internationally than you do in League of Legends. There are definitely players in those regions that could compete in the LCS someday, but it's really hard to break in and get a chance here. I'm very hopeful that the franchised league will make opportunities for those players more available in the future, but it'll take some time.
If you had to Pick 6 players who have ever played OPL with the goals of competing in the NALCS, who is in your squad?
Ok I'm gonna include a runner up in each position too because it's really hard to say with a lot of the guys, but it's usually clear who the top 2 are. I'm also omitting all my old teammates because I'm biased…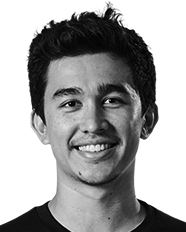 Coach: Aaron "ChuChuZ" Bland
Aaron is the smartest individual in the whole world and there's nothing he does not know and also I love Penny.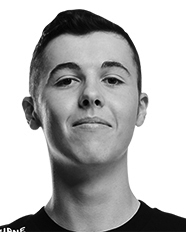 Top: Tally
Runner up – Chippys
This one is really a toss up for me between him and Chippys. I think Chippys is an amazing player in OCE and I'm sure he could compete in NALCS easily. I hope he finds his way over soon too. I just know more about Tally outside of the game and how he approaches learning and improving, and I know he'd grow a lot as a player with stronger people to practice against every week.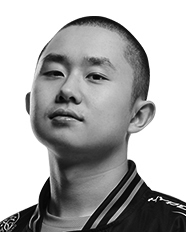 Jungle – Shernfire
Runner up – Only
He's the most dominant jungler in OCE. I don't think anyone else is able to really match him consistently over there. I'm hopeful that Only will keep getting better and be able to match him someday.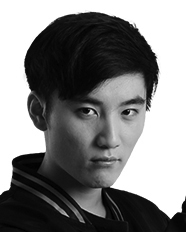 Mid – Phantiks
Runner up – Swiffer
He's nuts, man. I wish he kept up with playing. Him and Swiffer both could come over to NALCS and keep up with everyone there.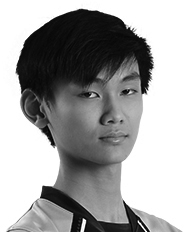 ADC – Lost
Runner up – K1ng
I mean, I already brought Lawrence over. I've never met someone with a mentality as good as his. I have no doubt in my mind that Lawrence will compete in the NALCS some day. K1ng and FBI are the next two that would be on my list, but I haven't paid much attention to ADC there recently. K1ng just has more experience so I'd go with him.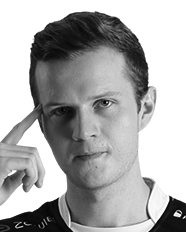 Support – EGym
Runner up – Destiny
Imagine being Bryce "EGym" Paule and stopping the success train just to hang out with Spawn all day. I actually contacted Frank when I was in Mousesports to try and import Bryce over to there for the EUCS. They came over for a bootcamp and I was pretty impressed by him. I guess now he'll just be the next guy to leave OCE for a big casting job instead. Other than him, I also thought Destiny and Cupcake were great.
Catch Inero's Echo Fox in the NALCS face off against TSM this Sunday 25th at 11:00am AEDT on Twitch.

Images courtesy of Riot Games/NALCS