Editor note: We are very fortunate to have former OPL and current LPL Play-by-Play shoutcaster Matthew "Fish" Stewart bring to us his squad of OPL players to watch. Despite what Fish will tell you, the opinions of a "play by play monkey" are really interesting because there's so much more that goes into a league team than just how they click their buttons. As we have seen time and again in regions all over the world, roster composition, leadership, and team chemistry are so important and this is something any caster, not just the colour caster can draw on their observations, knowledge and experience to tell us about.
---
Full disclaimer, I am first and foremost a play-by-play monkey. I talk about all the things that happen when they happen. If you asked me how or why my first instinct would be to shout 'Spawn! This guy has a question for smart people.' (Never EGym though, that guy feeds in every solo Q game I get.) Since joining the LPL team, I have not been able to keep up with every game played in the OPL. But I have been able to watch quite a few matches before the LPL broadcasts.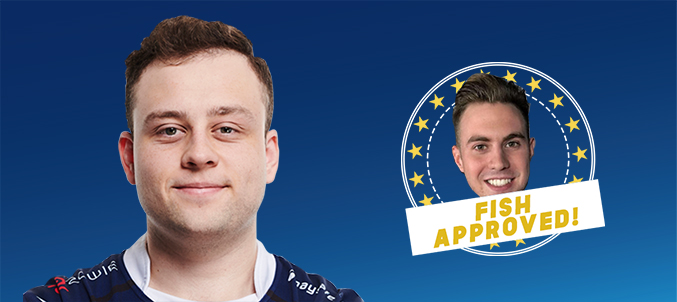 Top: Brandon "Swip3rr" Holland
I had the pleasure of working with Big Swips during the League of Legends: State of Origin tournament. Well known for his tank play, the Armoured Titan has been able to show that he can play carry oriented champions too. With Gangplank nerfs and the resurgence of tanks like Sion in the top lane, Big Swips will be a force to be reckoned with in the Top Lane.
The man has an incredible work ethic. He is always looking to see how he can improve himself, on and off the rift.

Honourable Mention: Jackson "Pabu" Pavone
The young gun who was hyped up for a long time as a mechanical genius now has one full professional split under his belt. This will be an important split to track Pabu's performance to see how much of the hype he had leading up to his professional career follows through.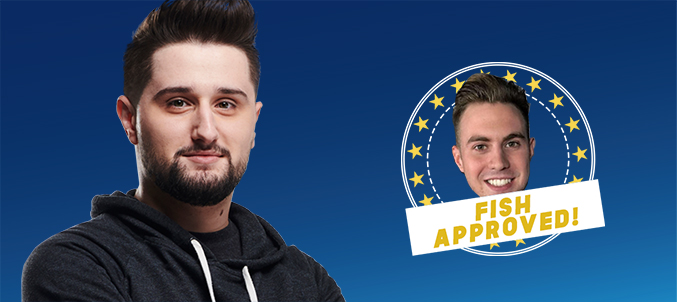 Jungle: Brandon "Juves" Defina
While casting the OPL, Juves and Carbon stuck out as the ultimate 'leaders' for a team. Constantly looking to mentor younger players and constantly allowing them to grow. They always made sure to provide the emotional backbone, leadership and support their teams needed.
Carbon's 'old man hands' as he likes to call them means we now see him sitting down on the couch – more talking about the OPL than actually playing. (I am upset that there is no VB in his hands when doing so.) This leaves Juves as the last of the two major leaders in the League.
His ability to mentor talent has a proven track record as the likes of FBI & Rogue started with SIN Gaming. Ryoma had a great split with the team before moving back to the Chiefs, where he came from as a substitute for Swiffer.
Split 1 2018 has been rough for SIN, especially in comparison to the multiple "Sinderella" Runs and Rift Rivals performance that we saw from the squad last year. All eyes will be on the veteran Juves to turn things around.
Honourable Mention: Leo "Babip" Romer
Every Legacy game last split, I would wonder "Is this the week we will see Babip step in for Carbon and start his professional career with Legacy?" Babip was mentored by Carbon and a star player for their OCS team. Now starting for the Chiefs rebuilt roster, it will be interesting to watch how much of an impact Babip provides in The Chiefs climb back to the top.

Mid: Stephen "Triple" Li and Tommy "Ryoma" Le
There is no honourable mention here; these are my players to watch in the Mid lane. They were the underdogs in 2017, in the shadows of the likes of Phantiks, Swiffer and Claire. Now it's their time in the spotlight. Both have helped their team to the top of the table halfway through split one.
Triple has made his way to the Dire Wolves and had big shoes to fill. Phantiks finished 2017 as the best player in the OPL. So far, Triple has adapted to the Dire Wolves well and the pack has yet to drop a set in the OPL. One of the mean reasons Triple did not make an appearance at Origin was due to Ryoma being able to provide synergy with FBI.
Ryoma had a large impact in the performance that Sin had during 2017 as well as the 2nd place finish for NSW in Origin last year. He is quiet in comparison to other Mids in the league, often providing only crucial information to the team, but is attentive and listens to calls. He is flanked by the vocal Destiny and Swip3rR this split which will allow him to do what he does best, listen to the team, focus on the mid lane and destroy his opponents.

Bottom Lane: Victor "FBI" Huang & Jake "Rogue" Sharwood
Last split, I was very vocal in thinking that this was hands down the best bottom lane in the league. Which was a bold statement to make when the likes of Lost & Cupcake, Raes & EGym, Blinky & Jayke and King & Destiny were around in 2017. Their synergy is unmatched, both FBI and Rogue are incredibly skilled when it comes to mechanics and have been working together for a few splits now.
Although FBI made a few critical errors last split, he seems to have honed in on his decision making for 2018. Rogue just gets better and better with each split. It was a tough choice to not pick him up for Origin 2017, instead going for EGym for the synergy with Coach Jish and Swip3rR. (Big mistake, EGym's Tahm Kench cost me 20 Elo. Should have benched him and let Tgun play.)
Order now sit top of the Table and have only dropped a single set. Impressive for an organisation's first split in the OPL. A lot of their power comes from this bottom lane duo and I believe that will continue.
Honourable Mention: Myles "Blinky" Irvine & Jayke "Jayke" Paulsen
The Bash Bros are still at it and are the only other bottom lane pairing left from 2017. They started 2017 strong but didn't end the year well. They have had a decent showing so far in 2018. Tracking their performance to see if they can reverse the trend from last year will definitely impact Avant's performance.
These are the people I think will be interesting to watch in 2018. Why Snowball trusted a washed up dyslexic play-by-play shoutcaster from the LPL to write this? I don't know. But at least I don't feed in Solo Q.  Which EGym is great at.