Welcome to the OPL Split 2 pre-season guide where we'll cover what happened in the off season and what you can expect for the split!
The Dire Wolves were triumphant over the new look Chiefs and found themselves jet-setting to Europe for the MSI play-ins. In typical OCE fashion the door was kept ajar with a sense of hope going 2-1 in the first day of the group stage. However as the story continues every year, same old hopes give way to a familiar crushing feeling as we bailed out of groups finishing 0-3 on the final day.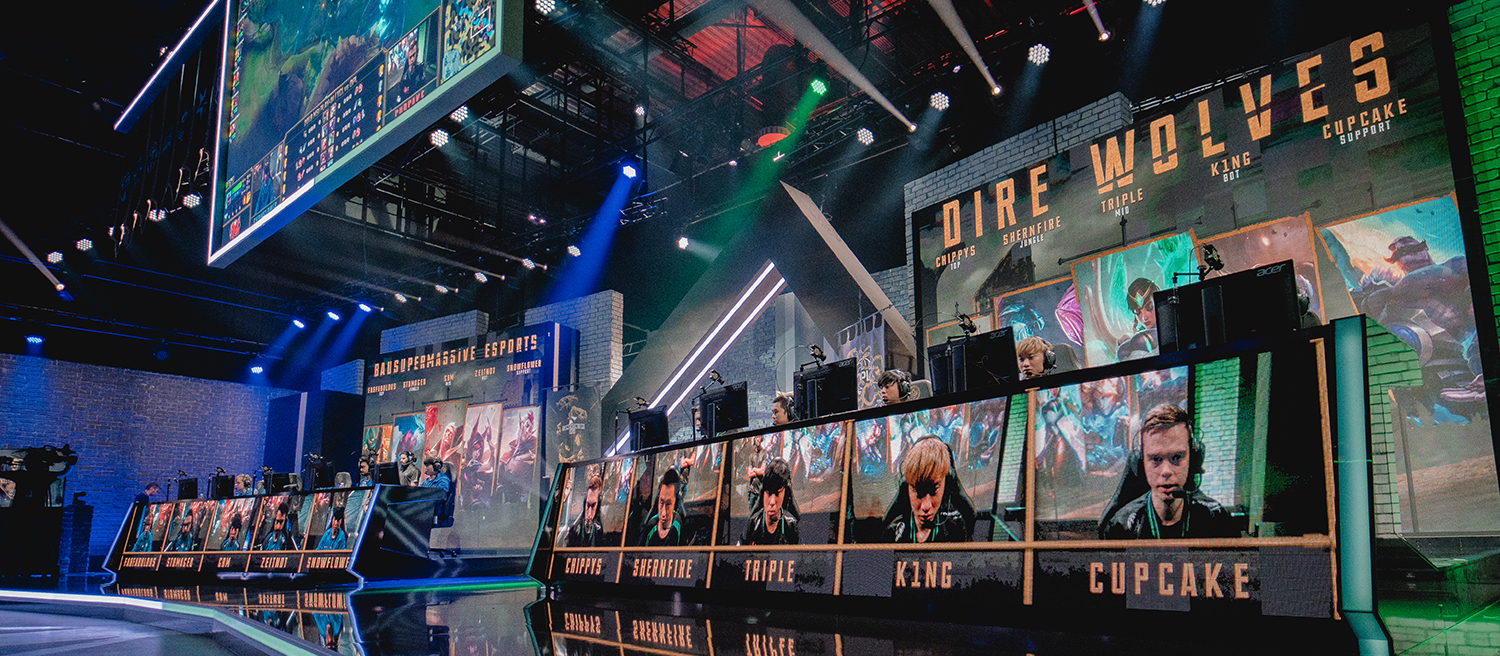 With MSI out of the way, what else has changed for split 2? You might have missed that games will now be on Friday/Saturday evenings rather than Saturday/Sunday. Personally I have mixed feelings about this – I work on Fridays living in Adelaide, which means I'll probably miss every first set of the OPL for this split. On the other hand, I've been dying for some Friday Night OPL action and it will be great opportunity for us at Snowball to spend most of our Sundays pushing out content rather than scrambling between our day jobs during the week.
Sin gaming did the impossible, proving many wrong time & time again, now MAMMOTH is here to win."
– Ahilleas, GM of MAMMOTH
If a schedule shake up wasn't enough for you, how about another rebrand? This time of a prominent team in the OPL. That's right SIN gaming is no more, in its place MAMMOTH Esports and along with it some very ambitious signings. Those of you that have followed the NALCS for a few years, should have heard of Brandon "Mash" Phan (also known as DontMashMe) who will be MAMMOTH's starting ADC along with their new Korean mid laner Kim Hong-ju aka "Remind" from the LJL.
Some other minor moves have also happened. Legacy have said goodbye to Lachlan "Sybol" Civil and signed Jordan "Only" Middleton in his place previously from Avant Gaming. Avant replaced Only with Jordan "Praelus" Fernandes from the Dire Wolves who had a fantastic first two weeks in the OPL as a sub while Shernfire was suspended. Avant have also said goodbye to Myles "Blinky" Irvine who has been replaced by Alejandro "DarkSide" Oyonate Gonzalez imported from Spain. While unconfirmed from Tectonic or Riot it has also been speculated that Sybol has been able to re-home himself at Tectonic and will be looking to help them find some form for the new split, their chances also bolstered by an imported NA duo of Ross "Value" Luppino and Lawrence "Trance" Amador both have competitive experience in either NA scouting grounds or NA Challenger.
However potentially the biggest move of the off-season is Ryan "Chippys" Short leaving the Dire Wolves. According to the global contract database at this point in time Chippys doesn't have a team and has terminated his contract with Dire Wolves. Given Chippys potential to run over teams from the top-lane I'd suspect it won't take long for him to find a new home.

Rift Rivals: Pacific Rift has also been announced for Monday July 2nd to Thursday July 5th. Initially I was disappointed to hear the event wasn't being hosted over the weekend, However with that said, the idea of coming home to some high quality international esports for 4 nights of the week has changed my mind.
That's all the changes, what are you looking forward to? I personally can't wait for the split to start.  We've got two blockbuster match-ups in the opening round with Chiefs going up against Legacy and Dire Wolves facing off against Order. With the teasing rumours of a live crowd on hand for the final, this split promises to have much at stake. Tune in to the OPL Twitch channel and find all the information on the new split at the fresh new oce.lolesports.com.
UPDATE:  MAMMOTH have announced Ryan "Chippys" Short has joined their OPL roster for split 2, with Mark "Praedyth" Lewis stepping down, saying in a statement on Twitter:
"We're excited to welcome @ChippysOCE as our new starting top-laner.
This comes after an incredibly hard decision to replace @PraedythTnT in the starting position. We want to thank Mark for his investment and for his professionalism."