Welcome to the Snowball Esports OPL Power Rankings for Split 2, Week Three.
A return to form for some teams, and some surprise game losses for others in Week 3 of the OPL. Our panel this split consists of Snowball's own Andrew Wray, Reece Perry, Callum Matthews and Swifty.  Callum was unable to do rankings this week, in his place we have another amazing guest contributor – Ellis Longhurst.  New for power rankings this split is the Community slot.  These are made up of our community panel's individual personal power rankings, averaged together.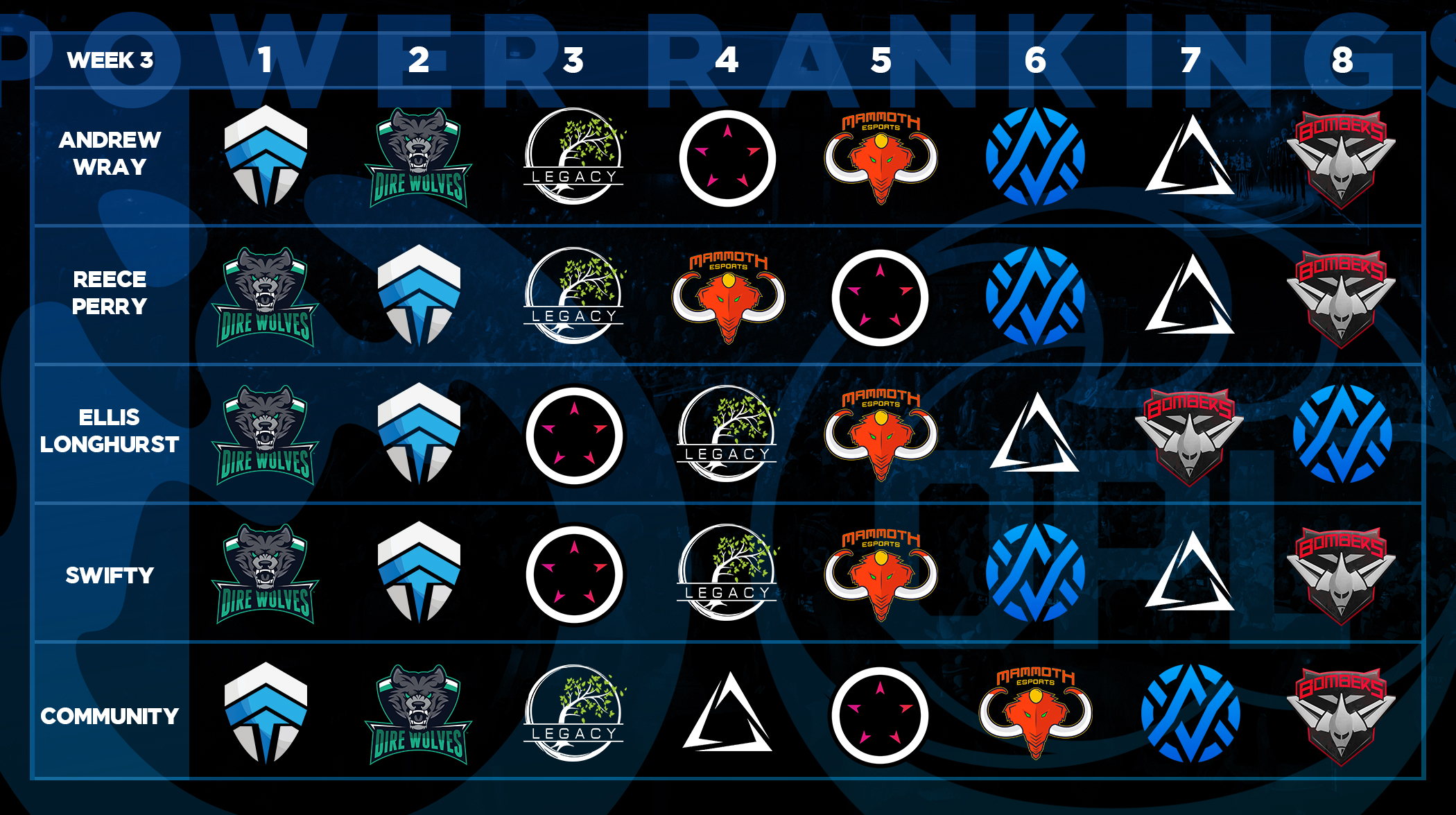 Want more detail as to why our panel put the teams in the order they did? Click below for more thoughts from each pundit.
A quick note on power rankings: Power Rankings are different to how one would traditionally rank teams. Normal rankings are a bit more based on ability than results. In a traditional ranking if one team beat another you could still rank them lower if you thought they were still worse than the team they beat. Power Rankings are by definition recency-biased and results-focused and are more of a snapshot of how a team looks right now than how they have looked throughout the year or how they project overall. A bad loss may see a team drop below a team most would see them as being better than. A string of losses can see a team tumble down the rankings.