In our first team spotlight for Overwatch Contenders Australia, get to know the teams who qualified for Season 2 through the Trials tournament.

For these teams, their season has already started. With Contenders coming up in a matter of days, Tainted Minds, Serenity, Bin Chickens and Surge Esports Club all have Trials in their rear view. While this means others might have a bit more knowledge on their competitive style, they are the most warmed up for this season's Contenders, and they are all ready to make their mark.
If you're unfamiliar with Overwatch roster roles, here's a handy key.
Tainted Minds

Tainted Minds had a season to forget in Season 1 of Contenders. They failed to pick up a map win the entire tournament, only managing to scramble a draw against Kanga Esports. There was no such disappointment in Trials though, with the team going undefeated in all 5 series with a 14-6 map differential.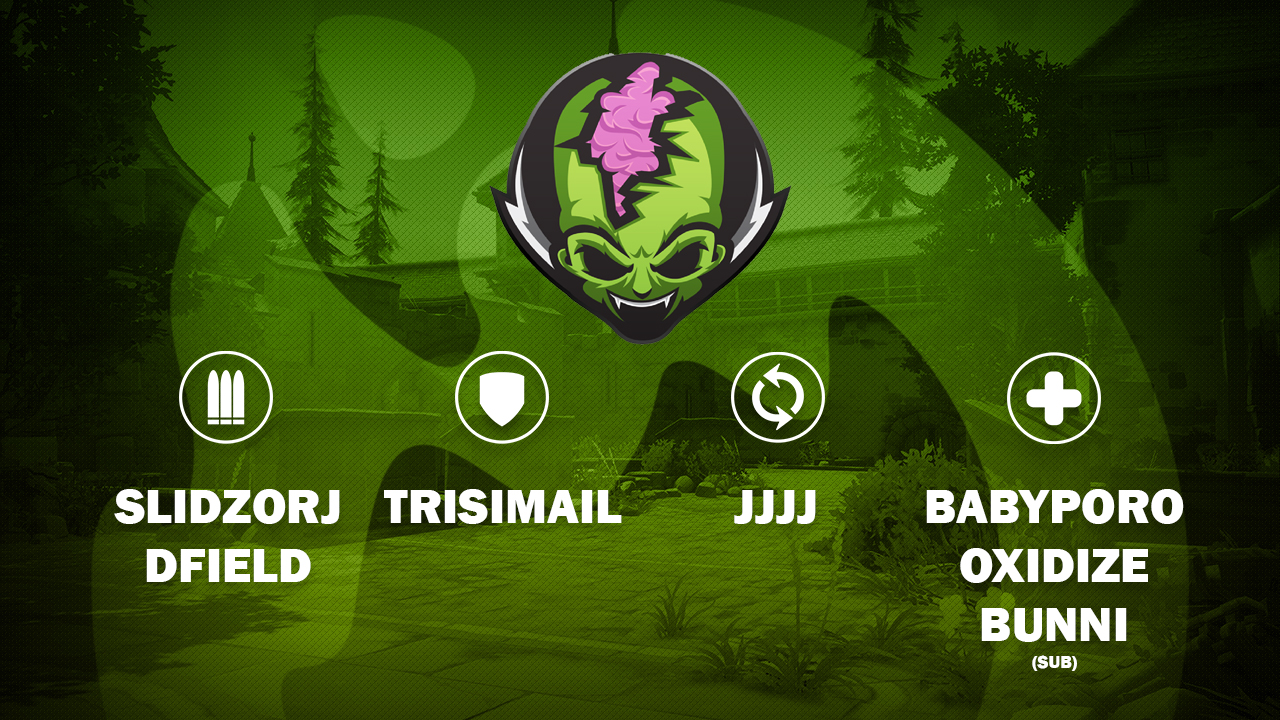 "[We will] grow throughout the season and be worthy of our position as a Contenders team"
– Solomon "JJJJ" Spearritt, Tainted Minds Contenders Captain
Tainted have replaced old tank "Fullmetal" with Season 1 sub "Trisimail", with "Godsworld" also being shown the door for "Oxidize". This roster proved to be successful in Trials, even taking down Serenity who swept them 4-0 last season. A new and improved roster, plus a new attitude towards preparation will allow the team to "grow throughout the season and be worthy of our position as a Contenders team" according to captain "JJJJ".
For Tainted, "it's been a long and bumpy road." The team is hoping to place Top 8 this season and prove to the community that they have earned their spot. With the issues that plagued them in Season 1 behind them, they can only go up in Season 2.
SereNity
SereNity had it a bit better in Season 1, but not by much. Their only series win was a 4-0 against Tainted Minds. While they took maps off Kanga Esports and grand finalist Dark Sided, they weren't able to string together enough form for a series win. Another run through trials saw them qualify with ease with a 4-1 record and a 14-7 map differential, only falling to Tainted Minds in a tight 5 map series.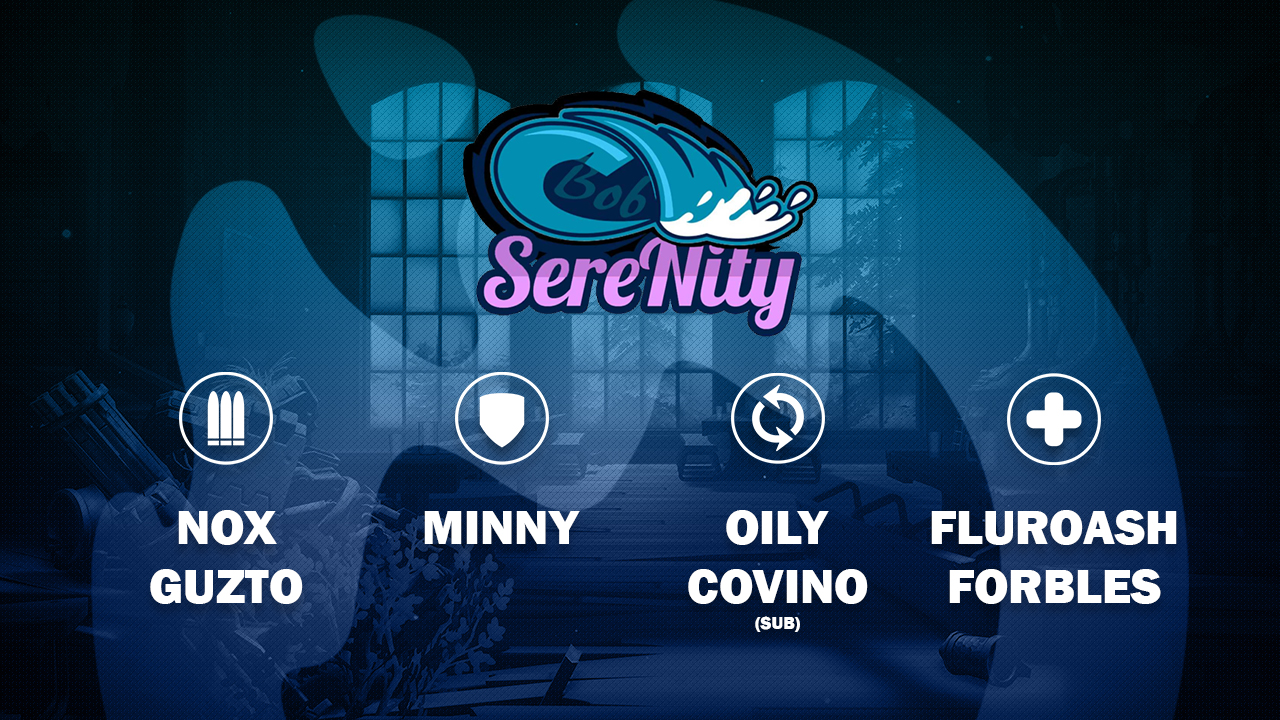 "[Our] biggest strength is that we are constantly adapting and striving to improve."
– Noxious, SereNity Team Manager
Heading into Season 2, SereNity have a point to prove. They had the makings of a great team last season. They've decided to not tinker with the formula too much, bringing in "Oily" from NoC Predators for "Archaius". Keeping the core of the roster the same could prove to be crucial. With so many teams shuffling players around, having a bit of stability can be the difference when the chaos starts and having faith in your team synergy.
According to team manager "Noxious", "SereNity's biggest strength is that we are constantly adapting and striving to improve. This season will be all about displaying their development from last season, with "better put together strategies and strong execution throughout the team."
Surge Esports Club
Sometimes, a bit of luck is all you need. That motto which perfectly describes Surge ESC's first 2 seasons in Overwatch Contenders. In Season 1, they qualified off the disbandment of $kyrlla, leaving the 5th spot in Trials open. They were only able to pull out 2 map wins against JAM and NoC in Season 1, failing to win a series. They did manage to scrape through Trials even though they had a negative map differential. However, among all this luck, to qualify in the first place, you still need to hold your own, and that's exactly what Surge has done.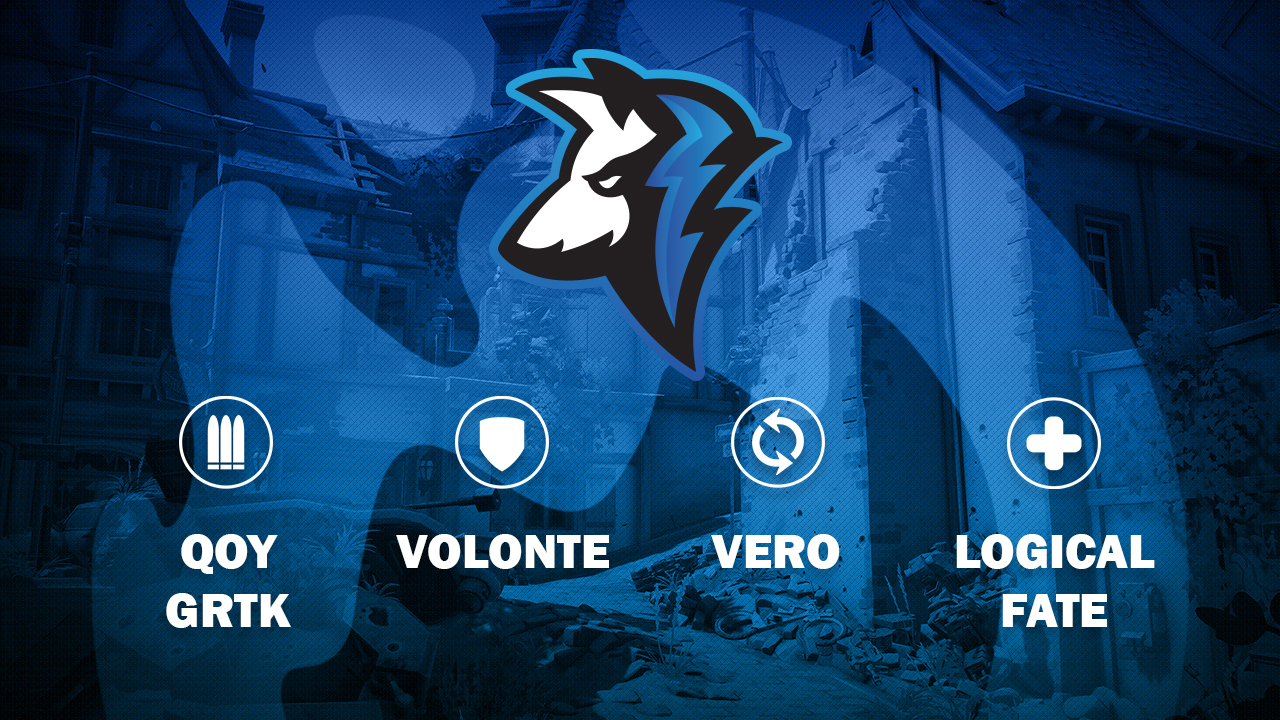 "[We believe we can] secure our top 8 spot and show the Oceanic region that we can compete."
– Joshua "Vero" Rolon, Surge ESC Captain
There's been a little bit of roster volatility in the Surge lineup between seasons. "Fate" is the only returning player from their Season 1 lineup, although "Vero" was part of their earlier Trials campaign. As recently as the final weekend of Trials, Surge have been changing things up in various roles after the departure of recently signed "Qvn" and "WillX", as well as team captain "breeZy".
With this roster, new team captain "Vero" believes they can "secure a top 8 spot and show the Oceanic region that we can compete. After our admittedly poor performance in season 1, we've restructured our roster and we believe that we can take on some of the top teams in Contenders."
Bin Chickens
The only team to qualify from Open Division this season, Bin Chickens were also the only team to go undefeated in the Open Division swiss bracket. However, after being knocked down into the losers bracket by Peeps Angels in the first round of playoffs, they were forced to run the gauntlet. They got their revenge in the losers bracket final, and while they lost to Interstella in the grand final, they qualified for Trials. In Trials, they got up over Interstella and PIXL, with which the forfeit of Peeps Angels and Alter Ego was enough to secure their spot in Contenders.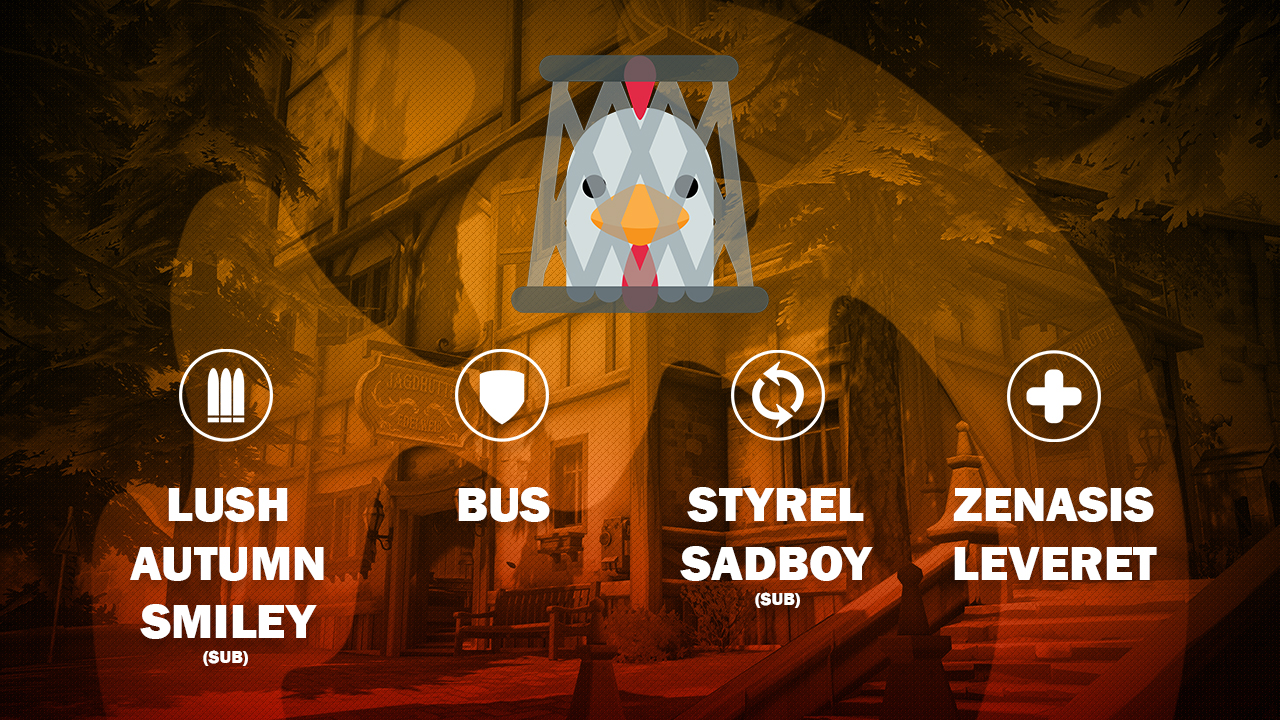 "[Our roster is comprised of] Div 2's best and brightest"
– CounpoN, Bin Chickens Team Manager
As team manager "CounpoN" puts it, Bin Chickens are comprised of "Div 2's best and brightest", with veterans "LUSH", "Bus", "Zenasis" and "Leveret" leading rookies "Autumn" and "Styrel" through Australia's biggest league. Flex player for Bin Chickens "Styrel" joked that we should "expect some swift 0-4's as we transform into Binned Chickens throughout the season"
The team is looking to carry their dominant Open Division form into Contenders, and while the level of competition has gone up a few notches, the team is confident of possibly causing an upset or two this season.
---
The next edition of our Team Spotlight series will feature the middle-of-the-pack teams in Avant Gaming, Legacy Esports, Kanga Esports and Dignity. You can catch more Overwatch Contenders coverage throughout the season here on Snowball Esports, as well as following the action on the Overwatch Contenders Twitch channel.