The number four has a bad reputation. In Chinese culture, it is considered to be unlucky. In Christianity, there are the Four Horsemen of the Apocalypse. In the Olympics, fourth place is quickly forgotten. And I wish I could forget the fourth Indiana Jones film. But one team who would take issue with my bias assessment of the number four is Avant Gaming.
Unofficially labeled the perennial fifth place team, Avant has finished fifth in the last three OPL splits (and fifth in all but two OPL splits ever). They have lost every one of their gauntlet matches during the fifth game, and currently sit fifth on the OPL leaderboard. With two new players, a new training space, and a solid work ethic, Avant's unwanted relationship with the number five is one they are working hard to erase.
Earlier this week, I chatted with Jackson "Pabu" Pavone and Jayke "Jayke" Paulsen from Avant Gaming to find out how they feel about this OPL split, and why turning to the Darkside will help them fight the fifth element.
Coming in to OPL 2018 Split 2, what were your personal goals? And what were the team's goals?
Pabu: I don't have any explicit results-based goals for myself as a person or as a player. My goals are process oriented, more aligned with "being the best version of myself that I can be". No matter where I place, I'm not going to be satisfied. The team wants to improve, as always; anything 5th or below is a failure. We have the players to compete with everyone.
Jayke: My goal, as with every split, is to place first… and have the opportunity to play in an international event. I'd like to hope that my teammates had similar goals to mine. Hahaha.
This split, you have two new team members, Jordan "Praelus" Fernandes and Alejandro "Darkside" Oyonate. What have they brought to the team?
Jayke: As with every addition to a team, they have both offered new and interesting perspectives on problems that we have faced in the past and new ones that arise in our training. Aside from new ways to tackle problems, they are both mechanical upgrades to their predecessors which allow for more opportunities to be taken advantage of in game.
Pabu: Praelus brings a fun loving attitude and a lovely spirit to our practice and gameplay. His vigor and energy really do bring our gameplay to the next level. Darkside is suave and has a smooth voice, and is real good at clicking his buttons… More seriously, they're just strong players with open minds that are very malleable in their play and easy to work with. In their top form, they can both contest the top players of their roles, and allow us to have a solid chance against anyone in Oceania.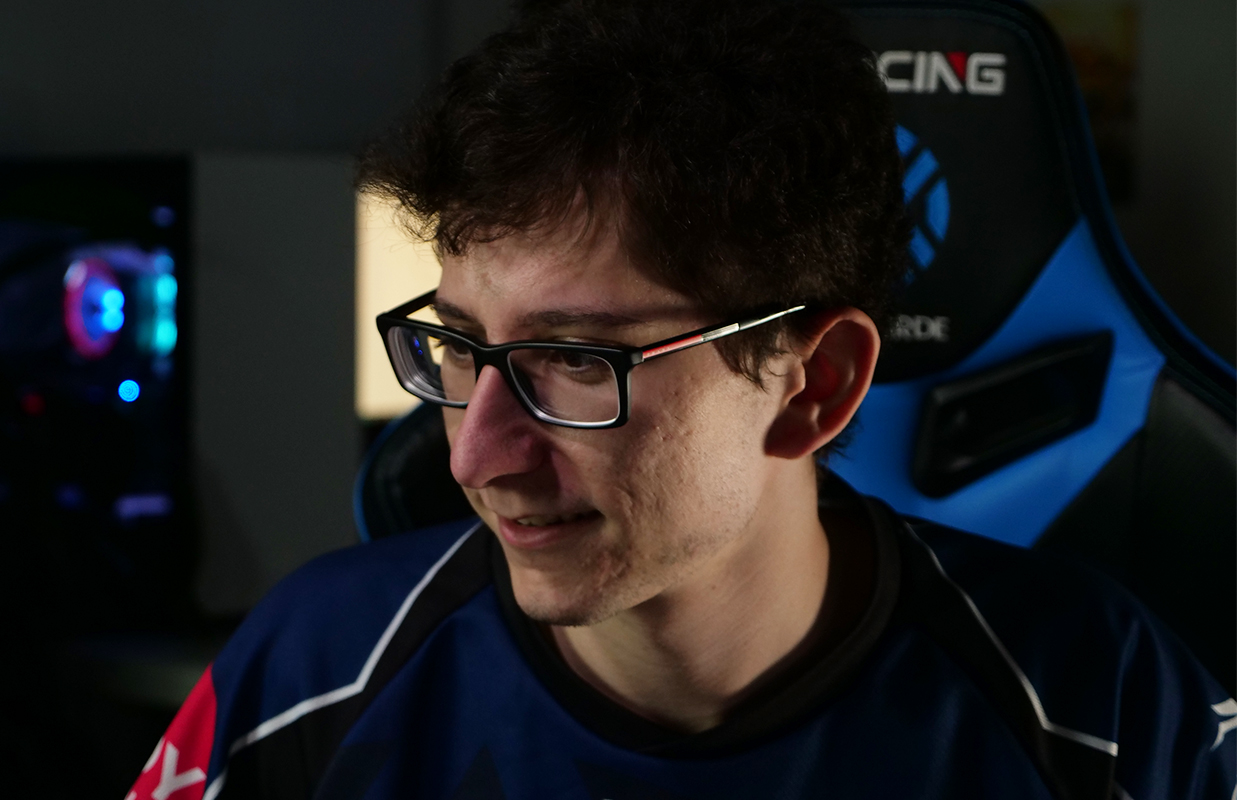 [Directed towards Jayke] You and Avant's previous ADC Blinky had been playing together for a long time – have you found it challenging to adapt to a new bot lane partner?
Jayke: Not really. I think people highly over rate synergy a lot of the time. If you have two really strong players together who are playing without as much communication or "synergy", they will usually beat an opposing lane with average players who might have better communication because the better players usually see more opportunities and openings to attack.
How has the new training space affected you and the team?
Jayke: The office space provided to us by Avant and Bastion has been an amazing upgrade from the previous 18 months strictly playing and living in gaming houses.
Pabu: The new office provides a separation of work and life, which I believe to be very important in maintaining a serious work space and a joyful life outside of work.
Jayke: It's nice to be able to have a super clean and professional environment to scrim and play solo queue out of, which doesn't have someone's bedroom 5 meters away.
Pabu: And the people at the office are lovely and friendly, and they also bring their dogs to the office (probably the best part to be honest).
Jayke: The only drawback from our office is that it requires a bit of travel time each day so we don't have as much free time as we'd like.
We are a little over halfway through the split and Avant are sitting in 5th place (which seems to be the cursed position for Avant), how is the team looking to approach the rest of the split?
Jayke: Other people may see it as a curse, but we see it as being right where we want to be… Jokes aside, we've taken up triple blocking scrims for the remainder of the split in an attempt to secure our gauntlet placing. There's no room for rest after our unacceptable loss against Mammoth last week.
Pabu: Look, I've only done it once but I'm already sick of placing fifth. Every week, we look at the standings and the schedule, make our estimations, and make sure that the end result of our games will end up with us placing either fourth or sixth… Not going to place 5th again. Every point means the world to us, and we're practicing as hard as we can to make sure we can take every single point we can.
When plays or matches don't pan out so well, what do you do to stay focused and in a positive and productive headspace?
Jayke: I've had a lot of big games (3 best of 5 gauntlet losses for 5th place) that definitely didn't pan out the way I or the team had hoped they would. I usually go to the gym and get straight back into practice the next day, and try to remain neutral on the things I thought went wrong in the games that caused us to lose, until we review the games as a team. I think the biggest problem most people have is becoming too emotional about what they think happened- it's usually something completely different once they investigate it a little more.
What would you consider to be Avant's greatest asset and why?
Pabu: Jyles, our brilliant Creative Director, is Avant's greatest asset. The man is a social media genius and is absolutely incredible at building a brand and furthering one's reach. I'd consider him crucial to the success of both Avant as an organisation and the individual players.
Jayke: Definitely Jyles – he has always done a great job! He comes up with different ideas and knows exactly how he wants to execute them. It's nice to be able to share video pieces and updates about how I'm doing with people like my Grandparent's back home in Victoria.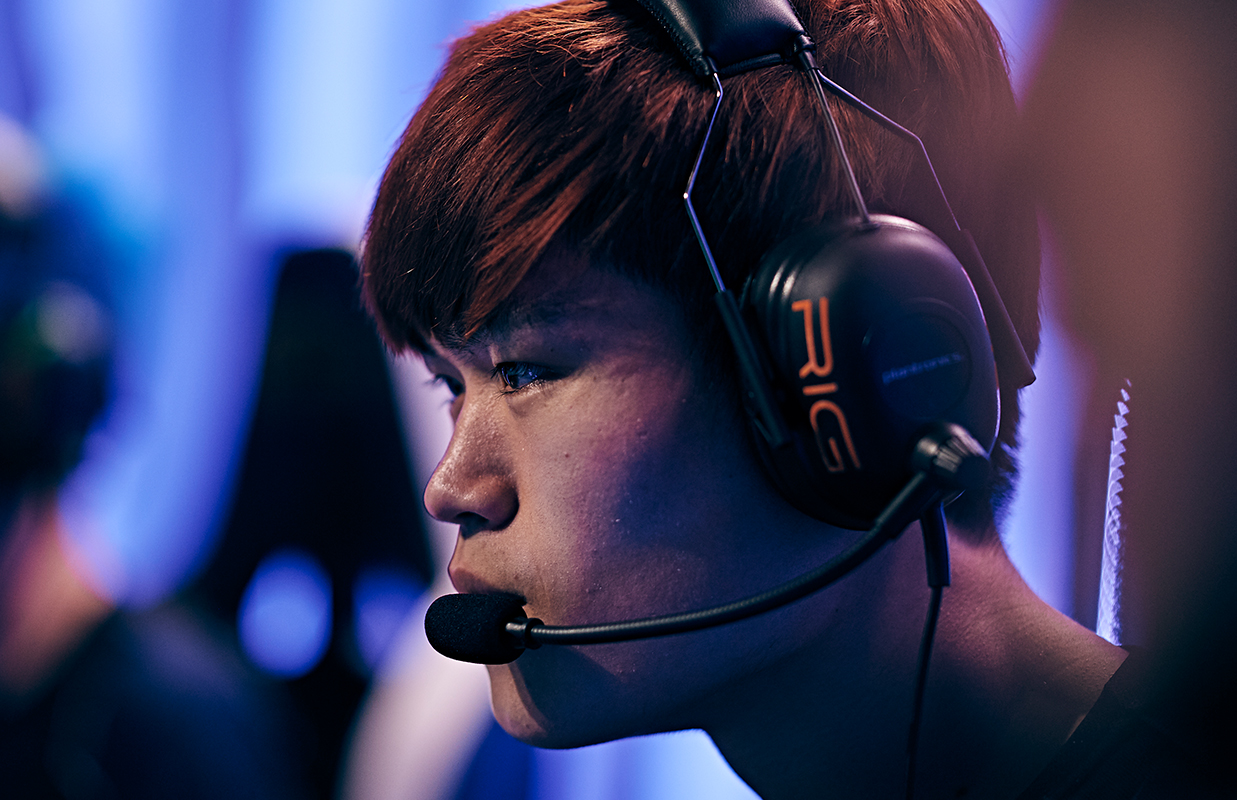 What was the reason for your gamer tag? Did you consider any other gamer tags before landing on your current one?
Pabu: 'Pabu' is the animal companion of one of the main characters from The Legend of Korra. He's a little cheeky fire ferret, that I named myself after for one tournament. We did well, and everyone started calling me Pabu, so it stuck. I've had a few others gamer tags in the past, but people started calling me Pabu… so it was sort of chosen for me.
Jayke: I'm really not creative with naming in games. Even in MMO's I have pretty generic names because I don't want to get tied down to something weird.
If someone wanted to follow an OPL team, what would you say to convince them to follow Avant?
Jayke: We have an ice cream sponsor- everyone likes ice cream! Also, the fact that we are pretty consistent with our content and interviews means that people can get closer to our players than most other teams in the league.
Pabu: And Avant is by far the best looking team in the OPL. Between Jayke's glorious beard, Leon's stunning jawline, Jordan's dazzling smile and Alex's handsome visage, there are enough pretty faces to make up for my lack of redeeming features.
[Directed towards Pabu] Does your hair confer you special abilities?
Pabu: My hair itself doesn't really do anything… but it's a powerful placebo. Look good feel good, they say. I want to look my best on OPL days – it helps me feel like I'm ready to play at my best, so I dress… not exactly formally, but just in clothes I like. The hair helps me feel like I'm looking good.
What piece of advice would you give to an aspiring OPL top laner/support that you wish someone had given you in your early days of playing?
Pabu: I've had to learn a lot of lessons over the years, but something I wish I had of learnt early on is that the only person I can blame is myself. Admittedly, once you get on the rift, you can only control your character, but being a pro is more than just how you click. It's how you critique yourself, it's how you critique your teammates, it's how you bring them up and level them out. You can't blame anyone else for your lack of success – you can always do more, and help others more. Take more upon yourself, bring the others up around you, and you'll find success.
Jayke: Don't think things that you do are good just because they work. Always rewatch things and think about what your enemy should have done differently. If your play would have worked if your opponent had played optimally, then you know it was the right play.
Is there anybody you would like to thank for their support?
Pabu: There are a lot of people around me who help bring me up. However, the best help I have received is from my mum and sister. They send me pictures of my doggo back in Melbourne.
Jayke: I'd like to thank my mother and my friends for their support over the past 18 months. They've stuck by me. Even when I have only focussed on playing League of Legends and haven't responded to messages, they're always there when I do need to talk to someone.
So, what we have learned is that this Avant duo are fans of ice cream and dogs (both pictorial and real), and that visitors of the new Avant offices should not be surprised to see a monolithic statue of Jyles in the entryway.
You can learn more about Avant, follow their love/hate relationship with 5th place, and find out whether good hair really does correlate with good performance this evening, Saturday July 28th when they take on the Chiefs. Be sure to follow Avant Gaming on Twitter as well.
You can watch it all on Twitch or at oce.lolesports.com.

Images courtesy of Riot Games/OPL/Avant Gaming