Jonny "Saiclone" Weatherly has resigned as head coach of Tectonic's League of Legends team, citing "philosophical disagreements" and disappointment with his own performance as the organisation's leading man.
"I have resigned from Tectonic due to philosophical disagreements and disappointment in my own performance, effective immediately," Weatherly announced on Twitter.
"I wish the team well and hope they can succeed moving forward. I've done a lot of learning this year, but more work is needed."
Tectonic's now ex-coach explained the decision came after he sat down with the team's owner to discuss "the direction the team was moving in".
"This discussion was prompted by a combination of factors, including but not limited to results," Saicone explained to Snowball Esports. "I regret that the sitaution got to a point that I felt resigning was the best thing to do."
"I have no regrets about doing so once it got that stage though."
He also said that, although his time with the organisation had come to an end, there were a lot of positives to be taken from his second tenure, including experience and confidence.
"I learned [during the time as coach] a lot about how NA think about the game from Trance and Value … I learned how important it is to have confidence in myself, especially when I'm in a leadership role," he explained. "I also learned living and working in a manner consistent to my principles and coaching philosophy is incredibly important to functioning at my best."
Tectonic have had a disappointing first seven weeks in the Oceanic Pro League 2018 Split 2, winning just two series. Both victories were upset 2-0 wins, against the Chiefs Esports Club and ORDER.
The 2-5 (7 points) performance from the now-eight placed organisation has come as a shock for many fans, after the team's roster overhaul saw import players Ross "Value" Luppino (AD Carry) and Lawrence "Trance" Amador (support) added in the off-season.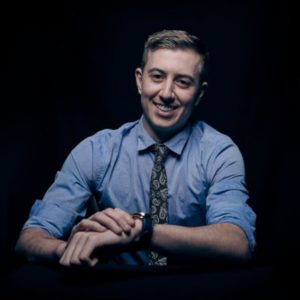 Visa issues in the opening six weeks of competitive play left Value riding the bench however, with both academy bot laner Andrew "Anderu" Baihn and new recruit Vincent "gunkrab" Lin sharing the spot.
Tectonic's management staff thanked Saiclone, who also coached Team New Zealand in the inaugural League of Origin series, for his "contribution" after his resignation ended a second tenure within the organisation.
"We would like to thank him for his time and contribution," the club's statement said. "The club and players wish him well with his future endeavors."
The announcement also revealed Keshia "Loststardust" Kimber – who is also the chief officer for the region's Summoner Society – will manage the organisation's coaching staff in the interim.
While Saiclone's future within the Oceanic Pro League will still have question marks around it, he revealed to Snowball Esports his immediate plans include "visiting [his] family and friends back in New Zealand sometime soon".
He also stated he was sure he would be around the scene in the not too distant future, although there are "no concrete plans" for now.
---
There has been no indication Tectonic would be seeking another head coach to fill the empty role before the end of the 2018 season. The club next face defending champions and currently undefeated league leaders the Dire Wolves on Friday evening from 5pm. Catch it on Twitch or at oce.lolesports.com.