Oceania's Lawrence "Lost" Hui may be on the path to playoffs in the North American LCS with Echo Fox, but his strength in the league's top grade has raised the question – who else from the OPL could make the cut?
Fnatic's head scout and analyst Jack "Kayys" Kayser, who himself spent time working with the Dire Wolves in Australia, believes there's "five or six players that could make the grade" right now.
"If we're talking about players that could play in the NA LCS or the Academy league, Shernfire has to be the first name without a doubt," Kayser said when asked who the top talents in the OPL might be. "He could play in an LCS team right now."
"OCE boasts a really deep AD pool, players like FBI, King and Raes all have the mechanics and skills to be playing between the academy rosters and the first team, it's just difficult for them to show that off."
Fnatic's leading scout also pointed to Destiny, Chippys and Swip3rR as three more OPL leading men who could be earmarked for a cross-Pacific move should wildcard regions become talent pools.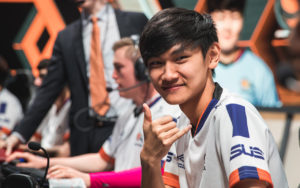 Kayser, who participated in the World Championship Play-Ins with the Dire Wolves in 2017 and had a chance to see a host of wildcard talents, called on North American organisations to "take a chance" on new talent.
"Right now anyone could be popping off in the OPL and there's just no point of reference outside of one team going to MSI or Worlds," he explained.
"Staff need to be able to have a better understanding of where each of these players from the wildcard regions stands compared to local players, but for now it's too much of a risk to get them in and have them play in academy because they take up an import slot."
The solution?
The complete removal of the import rule, with players free to move between regions with no restrains.
It's certainly a major overhaul from what the League of Legends landscape has looked like since the formation of seasons and leagues, but Kayys thinks the best players should simply move to the best regions, and not get hamstrung by Riot enforced restraints.
"The import rule needs to be removed entirely, that's my perspective of it," he stated. "Look at Overwatch and the OWL – they have no import rules. The best players should have the ability to play where they want."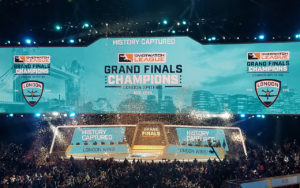 "I think a lot of people worry about what will happen to NA talent if that change took place, but if they're good enough there will always be spots for them. You just couldn't freeload in this system, you have to actually be good."
Kayys also touched on the need – or lack of need – for other regions beyond NA when it comes to importing wildcard talent. Due to Europe's depth in the regional leagues, they have a host of talents and stars just waiting to make their mark on the EU LCS.
For North America, the wildcard regions could act similarly, spawning new talent and bringing fresh faces to the scene to improve it as a whole.
"I don't think Europe needs to expand past its talent pool, but the NA talent pool just isn't there," Kayser said. "I know that it's a difficult proposal to think about, but I think you'd always still see North American players on teams."
"It's just so hard because no one is really sure what Riots wants from it all."
Finally, Kayys believes organisations simply have to make the moves if something is to change – "There is so much untapped potential in wildcard regions just waiting to be picked up but no one wants to make the first move".
"Orgs must take the big risks on these players, we can see Lost is starting in the LCS now and when I was in Oceania he wasn't even the best AD Carry in the league – there's talent here, just waiting to be picked up."
---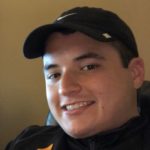 Be sure to follow Kayys on Twitter – @KayysLoL & tune in to Week 10 of the OPL this Friday, 17th August on Twitch.

Photos courtesy of Blizzard/Riot Games