The Chiefs have proven themselves as a team to be reckoned with today, as they take the top spot at this weekend's eXTREMESLAND ANZ Regional Finals from the Melbourne Esports Open.
Chiefs, who were the top seed coming in through the qualifiers, managed to defeat Tainted Minds with a 2-0 score line in the best-of-three grand final match.
The boys in blue were forced to use a stand-in for the event, with Iyengaran 'IyeN' Raju, replacing the absent Sam 'flickz' Jones, throughout the finals stages.
Chiefs were able to make light work on Tainted Minds' map pick of Inferno, taking the first map victory with a score of 16-7.
However, it was on Chiefs' map pick of Mirage in which they started to become slightly shaky, sacrificing a large lead and allowing Tainted Minds to bring the match to overtime.
Unfortunately for Tainted Minds, it wasn't meant to be, as they could not find a foothold in overtime – thus falling to a 0-2 defeat and allowing Chiefs to take the victory.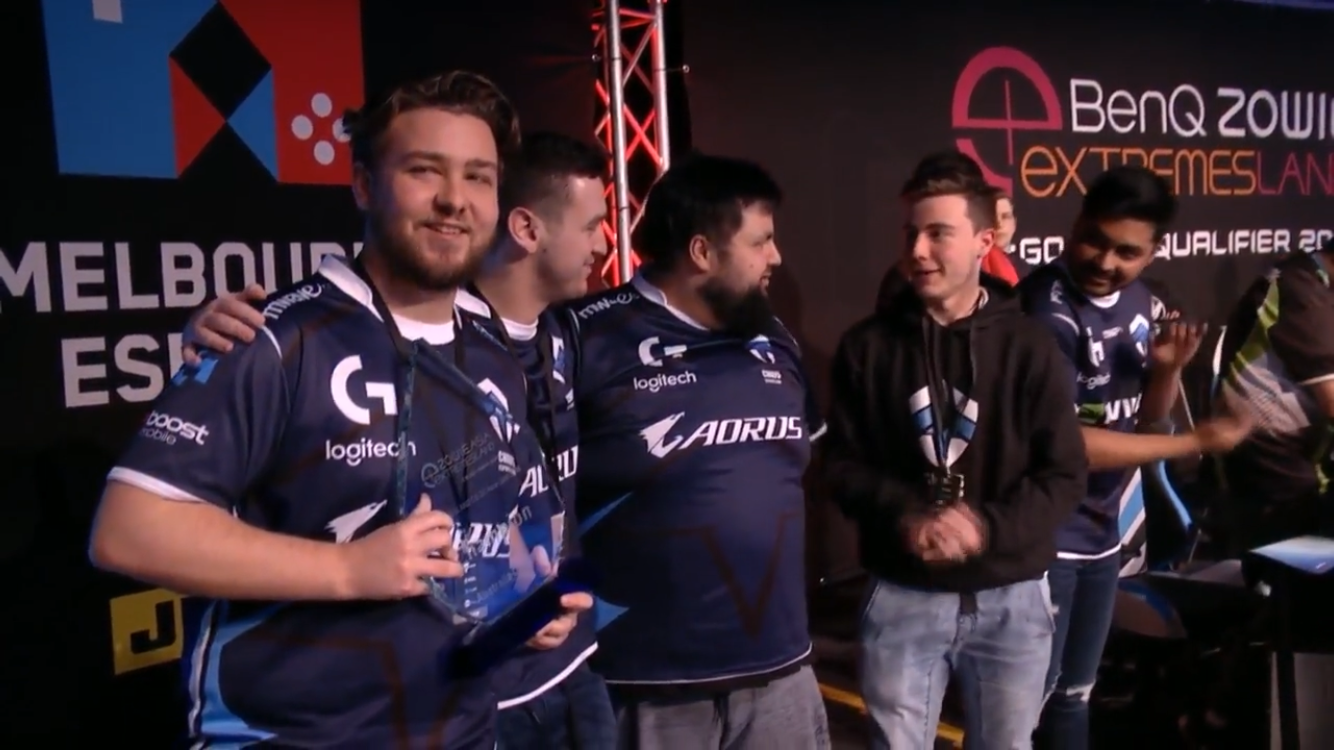 Both Legacy and ORDER were also competitors at the event, but were knocked out in the previous stage, with Chiefs securing the 2-0 knockout over Legacy, and ORDER falling short to Tainted Minds with a score of 1-2.
With this win under their belt, The Chiefs have secured a ticket to the eXTREMESLAND Asia 2018 grand finals towards the end of next month.
This will prove to be The Chiefs' first international tournament that they have qualified for – barring the IeSF World Championships (To be held in November this year) – since IEM Sydney 2018 in May of this year.
It is here that they will face off against some of the best talent in the Asia-Pacific region, with international talent such as MVP PK already qualified for the event.
A prize pool of $100,000 USD is up for grabs, with the first-place team taking home just under half this total at $40,000.
At last year's event, it was the now-defunct Kings Gaming Club who represented Australia on this stage, placing third out of sixteen teams.
eXTREMESLAND Zowie Asia CS:GO 2018 will be once again held in Shanghai, and runs from Thursday, October 18, through to Sunday, October 21.
---
Will Chiefs be crowned kings of Asia? Be sure to get behind Australia, as well as follow Snowball Esports on Twitter for all your independent oceanic esports news coverage.