The Melbourne Esports Open had plenty of fantastic blockbusters played across Rod Laver Arena and Margaret Court, but one event on Sunday spoke volumes about the future of League of Legends in Australia – the High School Eleague finals.
Donning their representative school uniforms and taking to the Rift, Roxburgh College and Melbourne High duked it out for the title of Victoria's best esports academy, with the South Yarra-based school taking home the honours in a 2-1 spectacle.
It was a "once in a lifetime experience" according to George '99.5 ATAR' Xu, and a testament to the foundation Oceanic esports is now being built upon.
"I don't want to have this be our only experience, but it definitely was a once in a lifetime experience for us all," he said.
"No one wants to have a boring life, and this was so much fun for all of us so we think we'll look back on this with a smile.
"It was fantastic overall, being on stage it felt funny because normally we're watching in and then we were looking out from the stage. The cheers [from the crowd] and our friends and families being there were such a massive confidence booster as well."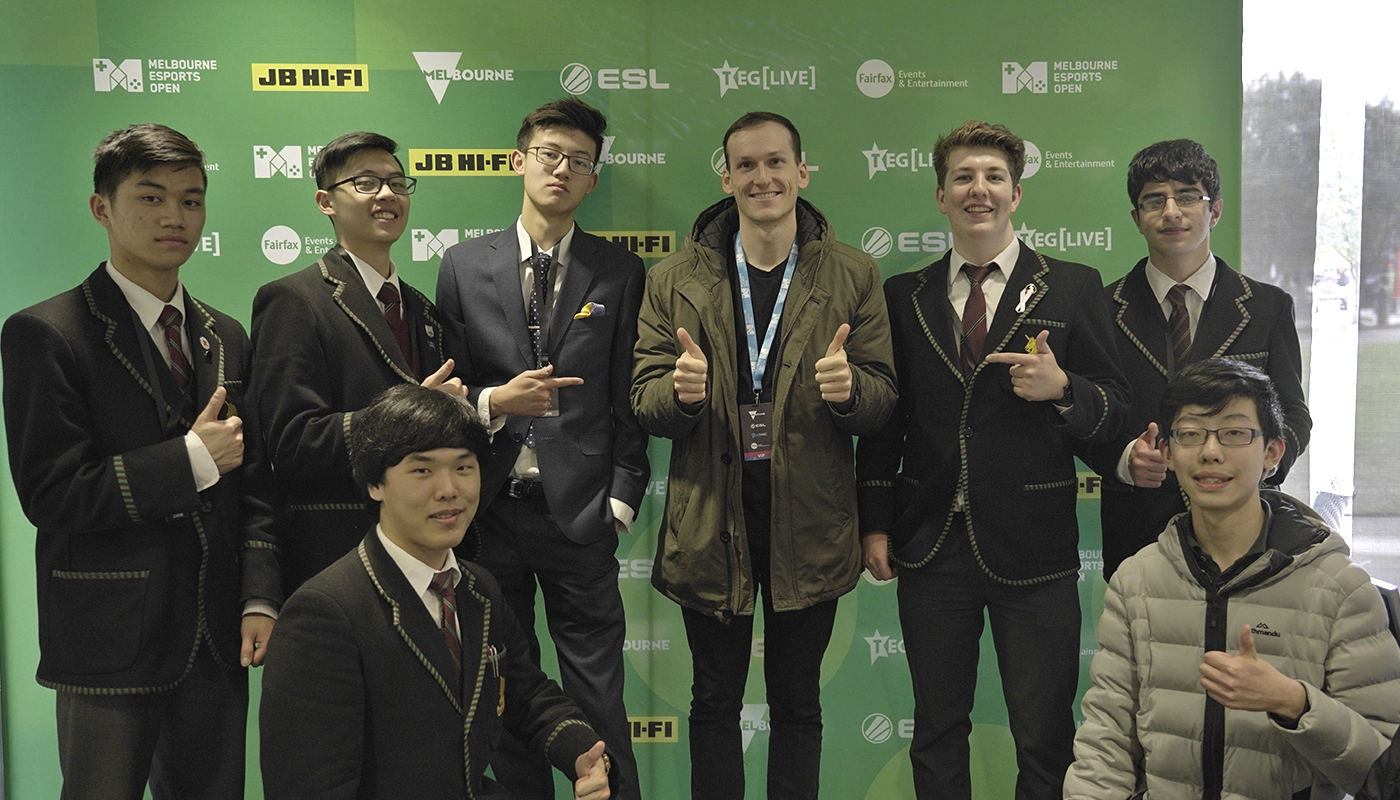 Xu – who drew the most attention across the weekend with his school-based Summoner name and the choice to wear his formal attire from the evening before – said the whole squad was pleased with their undefeated season and final victory.
"We came in feeling quite confident, but when we won the first game we kind of got a bit lax and that showed in the second game that we dropped," he explained.
"It took a bit for us to reset our mindset in the third game, we were saying that it was a best of one instead of anything more than that and we had to keep that mentality. We reset and went again."
Dong 'Liquidsandwich' Ye agreed with Xu's comment, and said he was "pleased" they showed up in their first best of three in front of a live crowd.
"First time playing on a stage in front of a live audience, we all had fun because we won, but regardless of the outcome we will cherish the experience,"
Dong 'Liquidsandwich' Ye
"A lot of us will move on to other things now and look towards the HSC because a lot of us may not have a career in esports, but it was amazing to get to experience all of this and get a taste of what it might be like."
While the entire Roxburgh College and Melbourne High rosters may not look the same coming into 2019, the HSEL is here to stay, with grassroots developments now key to the scene.
As well as giving esports-minded students a chance to represent their school as they progress through the system, the program is also built around 'mindfulness' and 'interpersonal skills', and will continue to grow in coming years.
---
Eleague tournaments are currently being run in South Australia, Victoria, Western Australia, Northern Territory and Tasmania. Registers for your school are available at hseleague.gg.
The High School League finals are this weekend. Find out more here.
Photos courtesy of Winston "Guardian" Tjahjadi