Team Australia and Team China have qualified for BlizzCon after one of the most intense group stages in Overwatch World Cup history.
Going into Day 3 it was anyone's game. While Spain and Thailand were technically out of qualification, the other four teams were in with a shot of booking their ticket to Anaheim.
While Sweden dispatched of host nation Thailand 3-1 in the first match of the day, them losing a map knocked them out of BlizzCon contention having needed two 4-0's against Thailand and Denmark to have a chance.
China's match against Spain was like a warm up for the top dogs of the group. Displaying their flexibility with the core roster and Krystal the substitute, China made light work of the Spanish roster who put up a valiant effort in a 4-0 sweep.
Then, the first critical game of the day came along. Australia needed Sweden to beat Denmark 3-1 or better for them to get a free ride to BlizzCon. On the other hand, Denmark just needed to win the series to qualify for BlizzCon.
A tightly contested back and forth affair saw Sweden put Denmark on the ropes after a strong Hollywood and Temple of Anubis. With only one map separating Sweden from victory and Australia from qualification, Denmark looked cleaner and more practiced on the lesser used Watchpoint: Gibraltar to take it to a map five.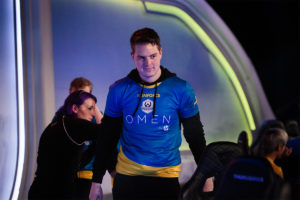 Shax has been the MVP for Denmark this whole tournament – and arguably the player of the tournament – and his efforts on Nepal were crucial to Denmark getting over Sweden in the end. His McCree among other things has been top class and the Mayhem Academy DPS has made a name for himself this weekend in Bangkok.
With Australia's fate now in their own hands against China, the stakes were high. China, undefeated to this point, had looked shaky against Thailand in their slim 3-2 victory yesterday. Australia just needed one map to qualify for BlizzCon ahead of Denmark on map wins.
On Nepal, China wiped the floor with Australia. While Australia won Village thanks to Ckm's Pharah getting some time to free fire, China took Shrine and Sanctum convincingly. In what has been a weak point for Australia all tournament, Australia's coach Gunba said that "we were really under practiced on KOTH, and we've only scrimmed Nepal twice."
Onto King's Row, Australia posted a strong defence on point A to whittle down the clock for China who were only able to make it halfway through phase three. Hus' Widowmaker was shutting down the China attack from the very first shot, sniping Krystal's Pharah out of the sky.
On the attack however, Australia were stalled out in the streets phase. One last ditch attempt with a minute on the clock used up the remnants of Australia's ult economy as they headed into halftime without a map on the board.
"The players came back really nervous after the first two maps, but I told them to not look at the short term and instead look at the long term,"
Gunba, Team Australia Coach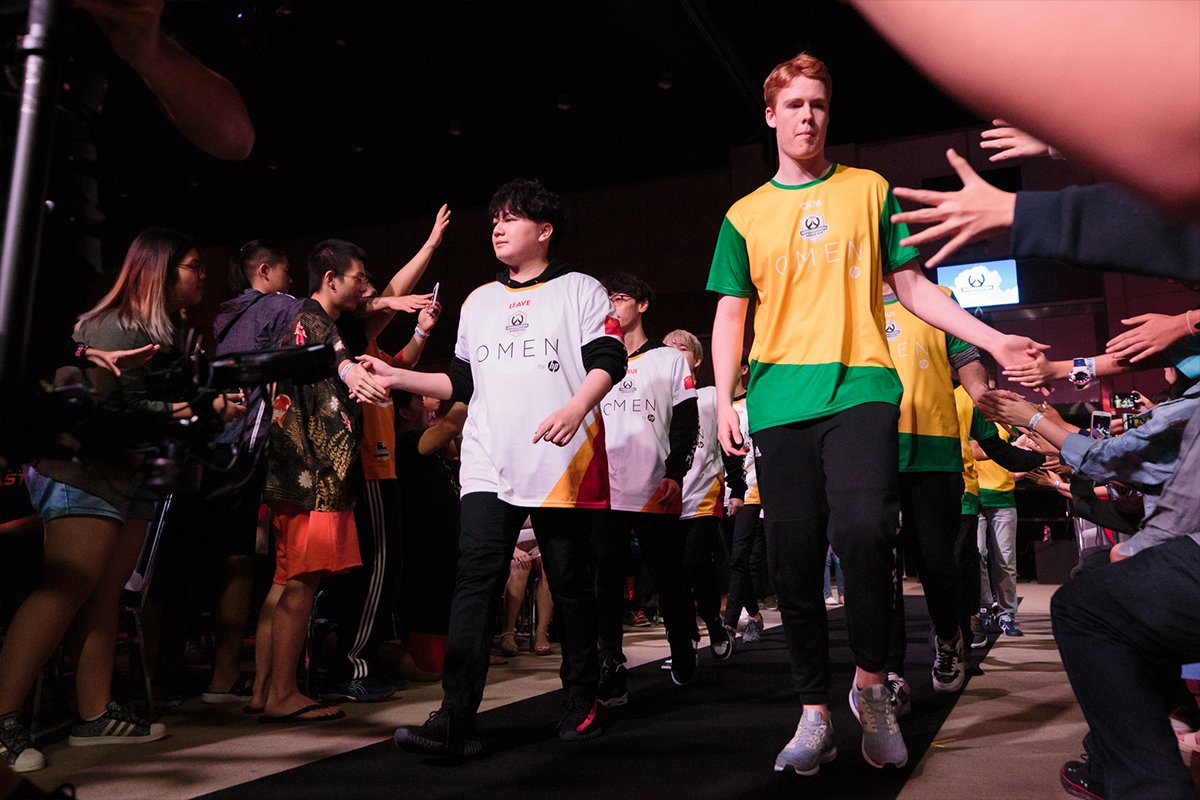 Australia's luck changed on Temple of Anubis. A respectable first attack saw them capture point A and get some progress onto point B, but Leave's Sombra was all over the Australian back line, hacking and shutting down pushes. GuXue was a menace too, constantly diving Akraken and negating his impactful Ana.
However, come the defense phase, Australia truly shone. With Trill's Orisa holding steadfast on the high ground, Hus' Widowmaker constantly picked off China's stragglers, never allowing them a fair fight on the point.
Krystal snuck away from the Australian defense with 30 seconds to go with a Dragon Blade ready – much to the cheers of the crowd to warn Australia. However, when he went to use it, Akraken neatly stunned him up on Brigitte as he dove, nuking him instantly and turning the fight in Australia's favour to win the map.
From there, focus turned onto the series win. Ckm and Hus kept the momentum going on Rialto, the former once again showing up on Pharah while the latter was on the form of his life. However, it was Punk's 3 man self destruct to keep the attack alive that pushed the hype to full throttle.
Punk keeps Team Australia alive against China on Rialto with a 3K Self Destruct.
It opened up an extra push when the point looked stalled out. On China's attack, they were fast out of the blocks but were stalled on the bridge like Australia. Lady luck was on China's side too after GuXue got booped overboard only to narrowly land on a passion boat.
However, Hus kept the rest of the team at bay with his long range Widow snipes. Punk's extra push was the difference in the end, taking the match to a decisive map five on Lijiang Tower.
Unfortunately, that's where Australia's run ended. Krystal shut out Australia's last hope of a first seed with a dominant McCree display on Night Market and an equally strong Zarya on Control Tower. Australia's control struggles continued, only winning two from a possible six control maps over the weekend.
McCree was also Australia's nemesis in Bangkok, and according to Custa this was due to the team not being comfortable on the GOATs comp. "They played a lot of McCree and the counter to McCree is GOATs, but we aren't a strong GOATs team."
"Our flexibility was our biggest weakness," Gunba added.
In the press conference after the day's action, Australia were smiling ear-to-ear, much to the pleasure of the cheering media pack.
Not only did Australia had to deal with the nerves of playing China, but they had to deal with watching the Sweden match before to determine their fate. "We were going absolutely crazy," Hus said. Gunba backed him up saying that "we were confident that Sweden were going to win."
However when it came to China, Custa commended them for their strength on Control – the key difference in the matchup. "China are a tough team to play. They are much better at KOTH than us and we were trying to mix things up."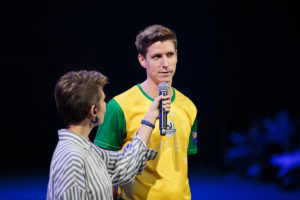 Akraken was full of praise for the undefeated squad saying "they are a really talented team" who had performed exceptionally well throughout the qualifier.
In a fun little question though, when asked about what he had for breakfast today, Hus said "I had some Chinese." While you can make your own mind up about this, you can't argue that his Widowmaker and Sombra wasn't crucial in getting Australia across the line into BlizzCon.
As for what to expect at BlizzCon, the players haven't looked that far ahead. "We will watch the France stage next weekend to see who we play," said Custa "but we think it would be one of South Korea, US or France."
"Out of those three, we'd like to play France," Gunba stated.
Thailand wrapped up the day's action with an emphatic victory over the winless Spain 3-1. Dropping the first map of Oasis, they then full held on King's Row, Volskaya Industries and Rialto as the Thai crowd burned the house down.
---
Thanks for tuning into Snowball Esports' coverage of OWWC Bangkok, we will be back to follow the Australians in action in Anaheim come November for BlizzCon!
Follow Team Australia and Snowball Esports on Twitter here.
Photos courtesy of Blizzard/OWWC.