Ashley "Trill" Powell was Australia's superstar in Bangkok.
The 'smasher of good ults' performed outstandingly on Winston, Reinhardt and his signature Wrecking Ball to lead Australia to a third BlizzCon berth. In fact, he was the first person to play Wrecking Ball in a competitive match – he pulled it out multiple times in Australia's show match against Hong Kong before the World Cup.
However, for the Blank Esports main tank, 2018 hasn't been all smooth sailing. The team struggled in Season 2 of Contenders Pacific after getting a berth in the Season 1 Grand Final in Taiwan. His legacy in the region runs deep though, having been a part of Blank's extremely successful Overwatch Pacific Championship campaigns in 2017 which put the region on the map.
Reunited with old teammates Rqt and Gunba in Bangkok, and playing alongside current ones Hus and Ckm, the Australian World Cup squad made it through the "Group of Death" alive. Thanks to Sweden beating Denmark on Day 3, Australia only needed one map against China to qualify – and when they did, the Australian camp went wild.
Trill cleans up Shy and Sky of China to keep the point in Australia's favour.
First of all, welcome back home. Were your family cheering you on from home during OWWC Bangkok?
Yeah, both my parents are super supportive and I love them for it, especially my dad. He catches up with the games when he's off work and sees how I'm going.
Do they understand the game well?
Probably not honestly! They just listen to the casters and hope they say good things about me and then they'll be like "Oh he's doing well."
Was it nice to enjoy the journey to Bangkok alongside Hus and Ckm and having some familiar faces with Rqt and Gunba too?
It was definitely nice to see old faces but I do enjoy meeting people so finally meeting up with the other boys was really cool. There wasn't a lot of time we could spend outside exploring or doing much in Thailand because a lot of focus was on the World Cup.
"It would be my dream come true, that's where everyone wants to be – playing in NA on that OWL stage. I haven't really thought about a backup plan because honestly I'm pretty confident I can play to the standards of NA"
Ashley "Trill" Powell
What was the most memorable part of the trip – in or out of the game?
With the short amount of time and busy schedule we didn't really get to do much outside of the game, so the most memorable moment would have to just be qualifying for BlizzCon against China.
Which team did you enjoy playing against the most while in Thailand and which player was your toughest opposition and why?
Thailand or Sweden was the most enjoyable because I think I did the best in those two games over the other matches.
As for toughest opposition, it was probably Shax. Denmark ran the super anti-dive comp which completely countered our strat and me being the main tank player meant that I literally just died over and over again. Jump in, die, repeat – that was what it was like playing against Denmark.
Speaking of Denmark, apparently you guys were going nuts backstage watching the Sweden-Denmark game because of what it meant for qualifying for BlizzCon. What was going through your head throughout the series?
So, all the boys were watching the game in the player lounge screaming and shouting for Sweden because we knew if Sweden beat Denmark, it would make our run so much easier. Because we wouldn't have to beat China. Even though I think we could of beaten them in the end, I was just hoping Sweden would take it so we had a super high chance of making BlizzCon.
You've had a lot more LAN experience than pretty much the rest of the Aussie roster with OPC, World Cup 2017 and Pacific Season 1. Did this come in handy?
Having a bunch of LAN experience does come in handy, especially with the nervousness and stress. I think I deal with it pretty well – I've gotten pretty good at adjusting to chairs and desks so I never have my keyboard and mouse in a specific way that would make me play worse if I wasn't comfortably holding it like I was at home.
To follow on from that, what's has been your best LAN experience?
Definitely would have to be the 2017 Sydney World Cup Qualifier. The hospitality was insane, the hotel was nuts, and it was the first LAN I played in Australia so having a home crowd was amazing.
Now something a lot of people don't know about you is you play from Broome, a town about 2 hours flight from Perth. How is the infrastructure up there? Do you get a few weird looks from the other locals about playing Overwatch?
It's just how you would expect a small beach town would be. There isn't a whole lot of huge buildings and a bunch of shops – it's just a small town with a beautiful beach. I don't think a lot of the people know that I play Overwatch professionally besides my close friends so it's pretty normal and never gotten looks or people come up and talk to me about it.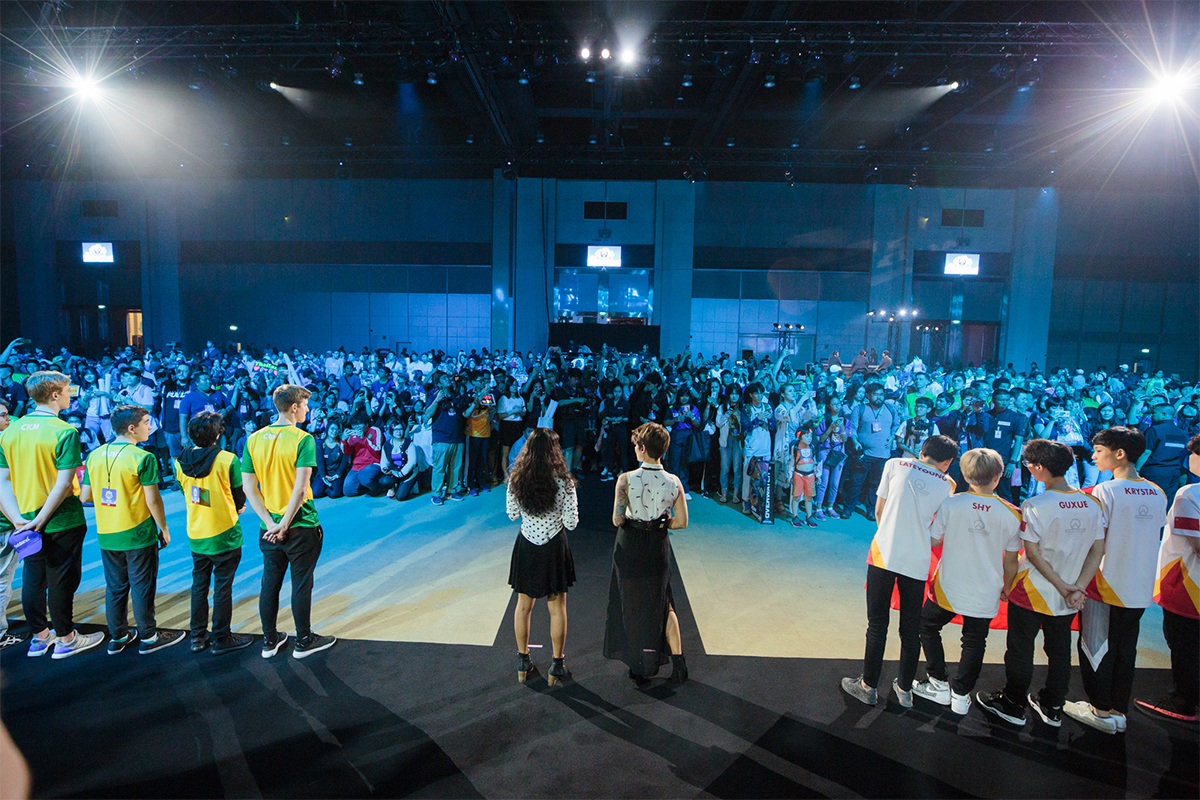 You received a lot of praise for your play during the Bangkok Qualifier, with many saying you are deserving of an OWL spot. How does it feel to get all this praise?
The praise obviously feels insanely good and if anything it actually makes me want to grind harder and work even harder to become a better player which I believe I can.
Anyone's praise which has really taken you aback?
Not really, I haven't seen any like top OWL players saying it besides Custa. It's mainly just the coaches or casters that I've never really talked to or I thought never knew about me were saying good things about me which was super cool.
What would it mean to play in NA or even OWL for you? If it fails what is your plan?
Well it would be my dream come true, that's where everyone wants to be – playing in NA on that OWL stage. I haven't really thought about a backup plan because honestly I'm pretty confident I can play to the standards of NA and I think I can make it eventually.
You are the 'smasher of good ults' – what is the best ultimate you've ever done in your competitive career in your opinion?
This is a hard one to answer because I honestly have no clue! I literally just do not know – there's too many to choose from!
Well how did you get the nickname in the first place then?
I don't really know, but I think it was Cinderella (Main Tank for Legacy) who made it ages ago back in a couple of other Australian tournaments. He's a bit of a funny guy.
Well thanks for your time and good luck in the rest of your prep for BlizzCon!
---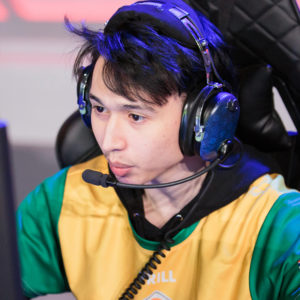 You can follow Australia's BlizzCon campaign come November 2, where they will face off against defending champions South Korea in their opening match in Anaheim.
Follow Trill and Team Australia on Twitter.
Photos courtesy of Blizzard/Robert Paul