Contenders Season 3 is on the horizon and the first major shake-up of the Australian scene has been announced today, with new New Zealand based organisation Breakaway Esports buying Tainted Minds slot for Season 3.
The organisation has been quick to swoop in on some of Oceania's best teams, taking on board most of the Rise and Grind roster for their CS:GO team, while also acquiring "JakAttack" in the Hearthstone ranks. Also recently added to the org are "airbrn" (FIFA), "DanBanter" (Tekken) and two new streamers in "Hazz" & "Loriipops".
Their Overwatch roster is their next team to step into the dojo, taking the Tainted Minds roster from Season 2 and adding Volonte, previously of Surge Esports Club, as a sub.
Tainted Minds found more success in Season 2 of Contenders compared to their unfortunate winless streak in Season 1. Rebuilding the roster mostly from scratch, the team led by JJJJ finished just inside the top 4 of Group A to qualify for playoffs in Season 2. While they were quickly swept by Dark Sided, who eventually made their way into the grand final, they stepped up enough to qualify automatically for Season 3.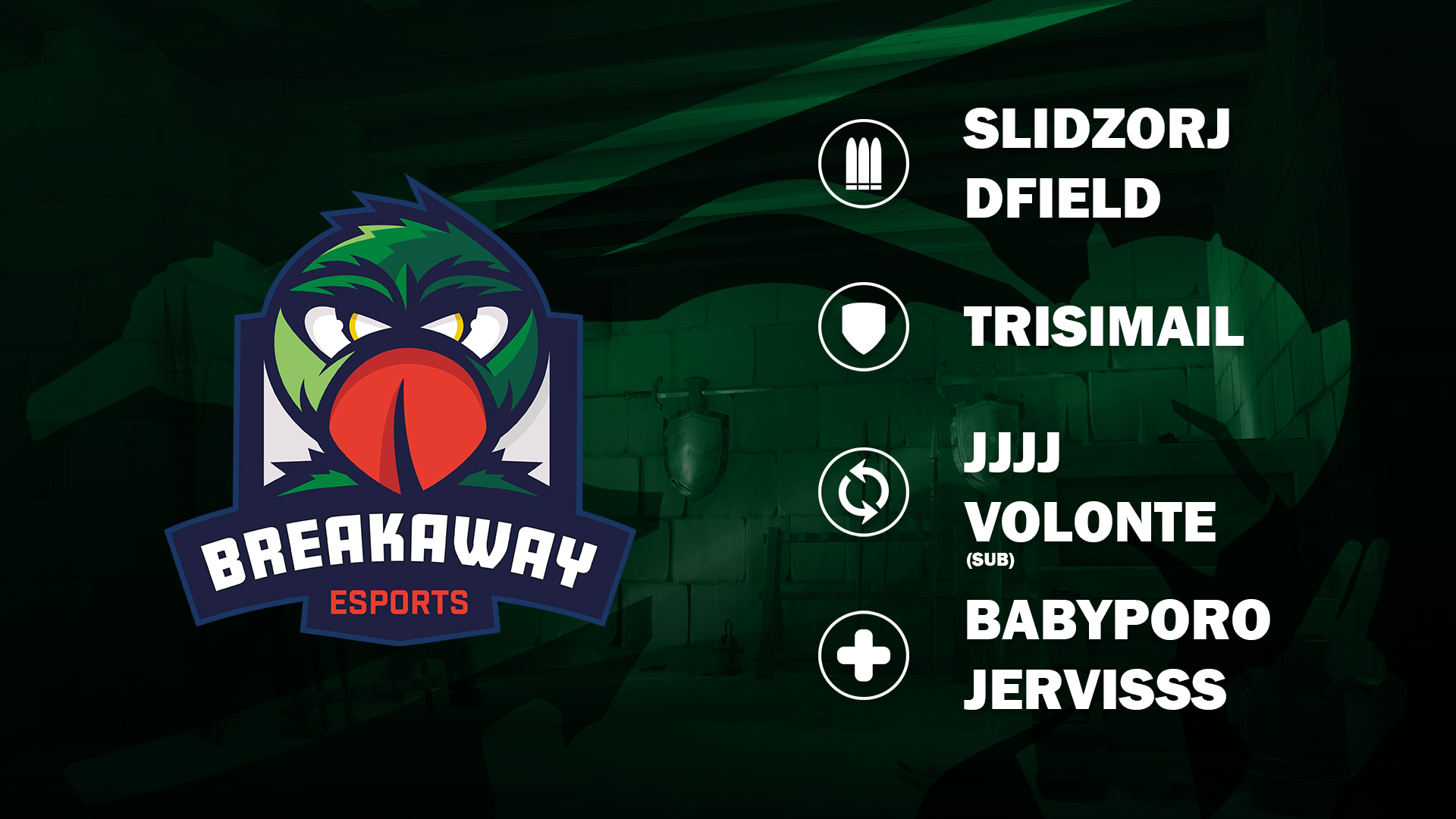 Blake "Zeror" Mitchell, manager of the Breakaway Overwatch team, said the move has been motivational for the roster looking to build on their Season 2 performance.
"Signing with Breakaway has really motivated our players into training harder than ever during the off-season. The players across the board have not only dramatically improved in-game but have really matured as people over the last few months," said Mitchell.
"I'm really excited for our future with Breakaway and would like to take this opportunity to thank our entire roster, especially our coach Typhoon, for their sheer dedication to forwarding the best team we can for Contenders Season 3."
Captain Solomon "JJJJ" Spearritt said that "it's nice having an org that does really appear to care and how involved and upfront Sheep has been has been great and a breath of fresh air."
"I want the org to become a stable org in the scene so when people think of OCE Overwatch, Breakaway is one of the names you think of and I personally would love to be part of that"
---
Breakaway will be competing Overwatch Contenders Season 3. You can catch them in action in late November.
Follow Breakaway Esports on Twitter.