According to Hive Gaming's managing director Edmond Lee, the future of 'grassroots' esports is alive and well, especially considering how well received the University Esports League LAN finals were this year.
"Esports communities are becoming a lot more receptive and welcoming to esports tournaments and systems in Australia, I think," Lee said.
"When you look at the statistics, it's pretty clear that these kind of high school and university competitions have a welcome place in the growing world of esports, and now the UEL is in its second year and it's blowing through expectations already."
Lee revealed the competition finals, hosted at the University of Technology Sydney on September 22, had more than 1,200 attendees for League of Legends, Overwatch and Hearthstone, with more than 16,000 Twitch viewers also coming from the online audience tuning in through viewing services.
For Lee, that proves that not only is there a market for growing young talent in the esports scene – more than 600 contestants played across the three titles for the 2018 UEL competition – but there's also an interest from outside in seeing that talent be nurtured and flourish.
"There's been a massive spike from last year's LANs, overall there were just 200 contestants last year and this time around we saw three times that, and well over 1,000 more attendees at the competition," he said.
"Hive Gaming does things a little different to most other esports organisations, because we want to be involved in all the grassroots systems, all the way down to the high school level.
"It's so incredibly important to get involved in school clubs, university groups, and build relationships with those organisations so that these events can have them all involved. It's my – and our (Hive Gaming's) – passion to see the first steps towards professional esports careers grow."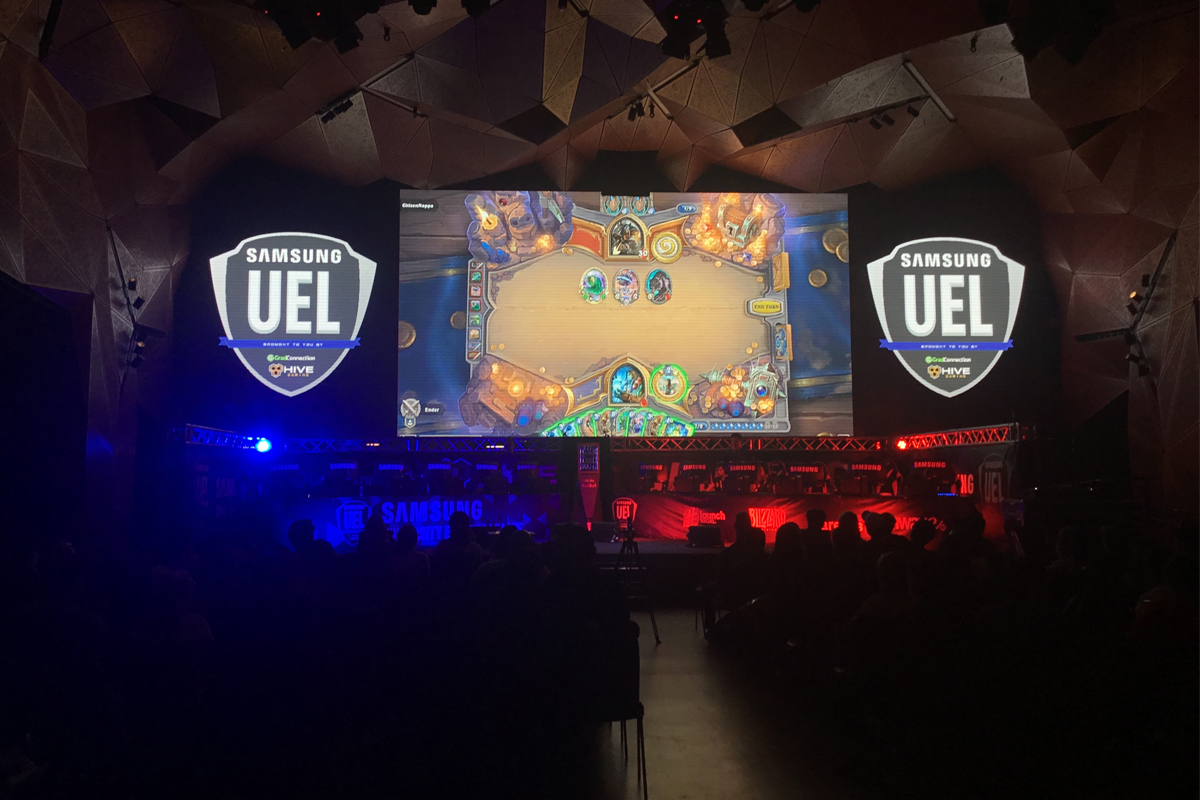 Hive Gaming's managing director can also see the growing scene at high schools and universities become "huge for new talent".
"Interest and new talent all eventuates at a new university level, and people find their passion not only for playing as a pro-player or athlete, but also just loving to watch esports games," he explained.
"We want to show through the UEL that there's all these options out there for people who love competitive games. We also want to create a model for professional athletes that could be headed towards top level esports, and we want to give them that taste – if it even just gets a few more stepping up to the top level we've achieved something."
Finally, Lee confirmed Hive Gaming would continue their active promotion of the 'grassroots' esports systems, including a new public e-dojo, the very first physical training area for video game competition in Australia.
"Founding young talent is our main focus, we want to provide esports enthusiasts a platform to grow in the industry, so definitely keep an eye out for a lot more exciting projects in the near future," he said.
---
Follow the University Esports League on Twitter.