League of Origin brings the Australian rivalry we all know and love to the best battlefield in the world – Summoner's Rift. A time where teams are broken and players unite under one common principle: regional pride.
There's good reason as to why League of Origin is in Victoria in the first place. GG EZ is infinitely better than any other watering hole around the place. We are the true home of Australian esports with the best franchised team in Australia. Melbourne Esports Open and PAX come here for good reason.
It's not even just esports we are better at. Victoria actually has coffee compared to the brown water you find in Sydney. It's home to the better code of football – none of that rugby stuff. Oh, someone mentioned New Zealand were playing?
For General Manager Jake "Spawn" Tiberi, nothing beats waking up and realising you aren't in Sydney. The mastermind behind Australia's biggest and best esports organisation, as well as the country's best caster, laughed at the thought of anyone topping Victoria.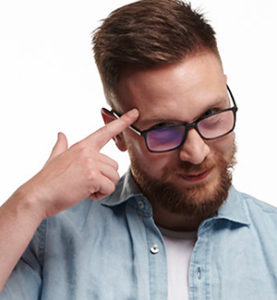 "Anyone saying that Victoria won't win is trolling. I'm sorry but there's just no way. The other teams have some good players but the meta doesn't suit them and individually they are outclassed." (cc: Vedius)
Backed up by the tactical mastermind of Curtis "Sharp" Morgan, coach of the forever-victorious Dire Wolves, there are more reasons for Victoria winning than there is laneways in the CBD. "The other regions will struggle. When you've got the most experienced Jungle-Mid duo in Spookz and Swiffer, the rest of the solo queue teams will fail."
Only one look at our depth charts confirms that we are home to the most banging squad in Australia. In fact, so many players missed out that maybe it could be worth having the Victorian State Championships next year instead of League of Origin? Anyways, let's reflect on the best six.
The Better Boys In Blue
Pabu
Spawn: Pabu is inevitably going to be the best top laner. After all, he dyes his hair to get the mental edge over anyone else in the top lane.
The man with the best hair in the OPL, Pabu is the young superstar looking to prove that he is the best top laner in the server.  as well as helping his home state defend their title.
Spookz
Spawn: The fittest member of the team, anniepathaway ensures he has the endurance to wear down other junglers.
Returning to the Origin stage after a year that saw him move to the superior Melbourne based team ORDER, Spookz will be looking to show that he is still one of the best junglers in OCE even after being in the scene longer than a James Cameron movie marathon.
Swiffer
Spawn: Uses his diplomatic skills and smooth soothing voice to negotiate his way through tough laning phases, eliminating any need to fight.
While diplomacy is one of his strong points, his stronger point is his explosive plays in the midlane and perfect synergy. Not to mention he's a perfect physical specimen – worthy of a TV show.
Claire
Spawn: Single handedly won Rift Rivals, knocked ORDER out of two OPL splits and now is looking to win Origin.
How many states have Snowball's MVP for the Split? One. Us. The literal God of Oceania is here to claim his throne amongst such pitiful opponents like other states and some random country.
k1ng
Spawn: The only ADC in the league that understands they can (and should) play weak side time to time, and what a 'macro' is (it's not a food group guys).
If Claire is the God, k1ng is the King. With four OPL titles under his belt and multiple international tournaments, he's got the experience to run over some solo queue players from Queensland.
Jayke

Spawn: Was raised in the disappointment of fourth place but is now the hungriest player in the OPL. After tasting one victory at Origin, he will do anything to win again – just watch out for his Taric-Urgot combo with k1ng.
Who is better – Bailey or Kobe? While Bailey is a good boy, Kobe is the gooder boy – and his owner is none other than Jayke. While playing in League of Origin guarantees him a finish outside of fifth, the captain of Avant returns home to run amok on the other states.
The Inferior States
It's a real shame players of this calibre have to actually play the game to show they are the best state because living in Victoria instead of the other two states and one country proves enough. I spoke to Spawn, Jayke and k1ng; who seemed to agree with this sentiment too.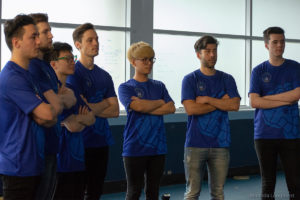 "QLD is one of the two long-standing sides in the State of Origin, and it's disappointing to see how they're represented in the League of Origin," k1ng stated, "but it's not their fault."
"I'm not even sure why Queensland put a team forward," Jayke followed up. "Just like last year they're all just going to be playing for fun."
There's always fun in a tournament like this to be had though. "Hopefully, they can get a few laughs out of the tournament and don't expect to do anything meaningful," Jayke said.
As for the pity country who have more sheep in a paddock than players on the Oceania server, they couldn't even find a proper jungler. "Can I please buy a jungler for this region? I will fund it with last year's winnings," Spawn offered. "There's not a jungle main in the entire country since Soulstrikes retired."

K1ng thinks their success lies in his ex-teammate gone retiree Cupcake. "I'm gauging the success of this team based on how hard Cupcake wants to try this tournament."
Not to mention they are missing the entire reason they were close to being remotely successful in 2017. "If they couldn't win with NA LCS superstar Lost what chance do they have this year?" Jayke questioned. "It's just going to be another easy match up for us – if we could somehow win playing Urgot/Taric last year I don't see us losing this year."
Lastly, old rival New South Wales shouldn't even be able to land a finger on us. "NSW is the only team I'm interested in playing against," Jayke moaned.
"Somehow Destiny got robbed by EGym last year so their roster is looking strong."
Spawn redrew party lines to make sure the ORDER boys got a good rep. "They have the best ADC and Coach in the league (#ORDERUP by the way), so I'm really excited for us to play them in the final." After all, it's either a win for Victoria or Melbourne ORDER – we can't lose.
k1ng's not too fazed either. "I think everyone knows that NSW have the best spread of talent over all roles compared to every other team; but the same case could be made last year as well and we saw how that turned out."
Closing Statement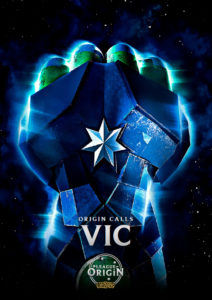 While the meta might lend into a bit of a fiesta according to Coach Sharp, nothing can shake the steadfast wrath of Victoria. We've been on the warpath, becoming the undisputed home of esports in Australia, and no combination of solo queue teams can stop our reign.
Even if NSW are clinging onto the slightest glimmer now, a second win at Origin will bring great dividends to General Tiberi and Lieutenant Carmody. Oh, and two other teams exist too. Not like we care though.