Five days out from Contenders Australia Season 3, we shine the spotlight on the teams who clawed their way in from the bottom – the Trials teams.
Trials Australia Season 3 featured teams from all along the spectrum.
SandBaggers, who transformed from ladder beasts to officials underdogs, now flying under a different flag. Blank Esports had a dramatic fall of grace in Contenders Pacific Season 2, but look to reclaim their glory after almost 18 months abroad.
Kraken Esports Club rose from the ashes of Dignity and claimed some of Australia's up-and-coming talent. Then Freshman Class – after parting with parent organisation PIXL Esports – fought their way back after falling eerily close to bailing out of the league altogether.
Heading into Contenders Season 3, get to know the stories behind these underdogs as they ready up to make their claim against some of Australia's most storied Overwatch teams.
Kraken Esports Club
Taking over Dignity's spot in Trials, Kraken overcame instability as they clawed their way into Contenders. While their rise wasn't dignified, to say the least, they are here to prove their worth.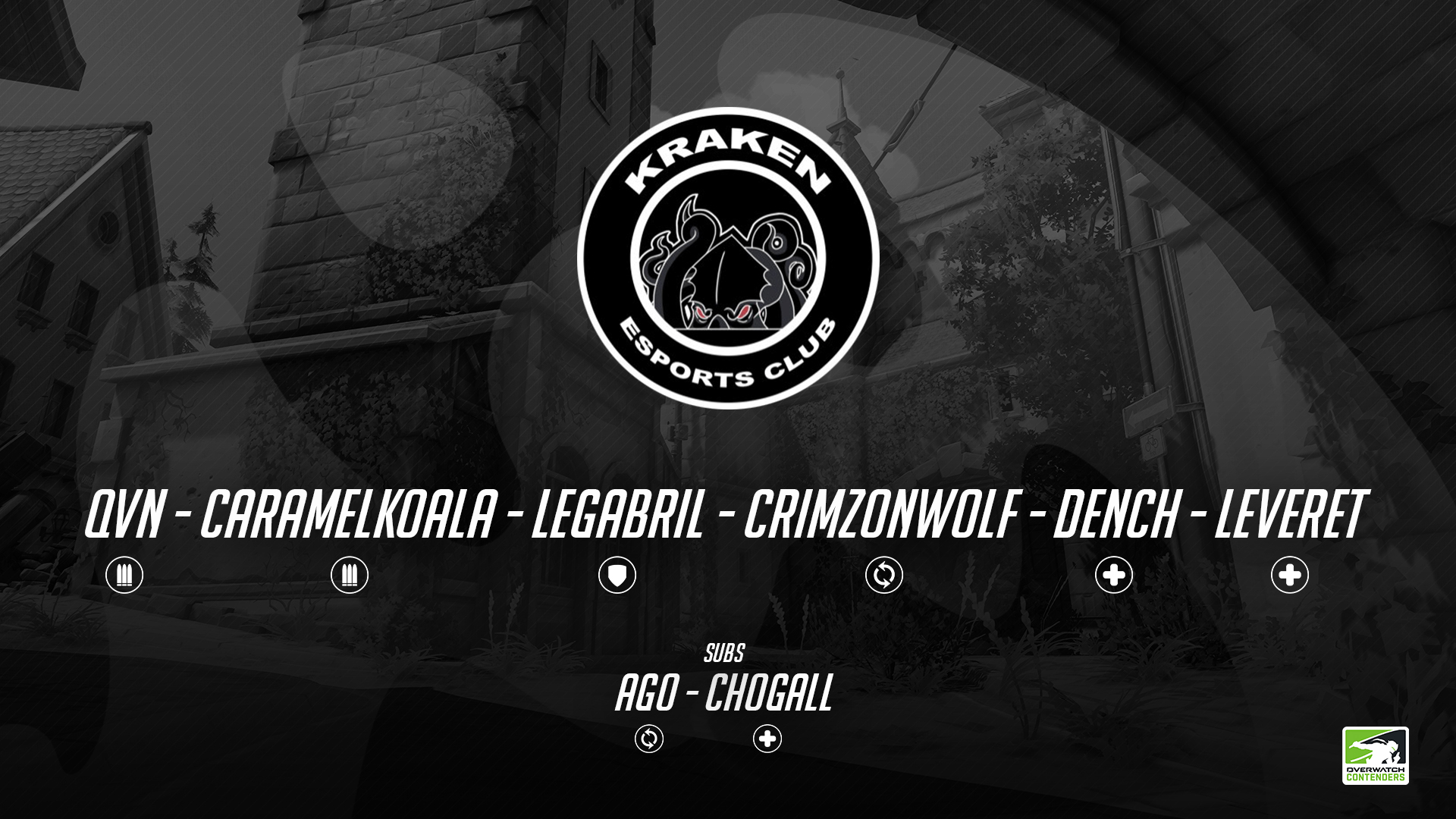 The team features some of the best talent left behind by this offseasons chaotic roster shuffles. Avant's tank duo CrimzonWolf and Legabril have moved back into Contenders, while ex-Legacy DPS CaramelKoala has returned from a brief retirement alongside old teammate Dench to add to the team's experienced lineup.
Taking on Qvn, who has been on the fringe for a while, as well as importing NA duo AGO and Chogall from Kyaaa Esports – Kraken have built a team looking to rise from the depths.
Team captain and support player Leveret has been in this place before too, having climbed to the top with Bin Chickens before falling right back down after a rocky 0-20 season.
"As individuals, I think we're looking to prove to ourselves and others that we are capable of competing at a very high level."
Leveret, Team Captain
"Personally I have been working on expanding my hero pool to accommodate the ever-changing meta and improving on my communication and leadership in game."
While they've been drawn into a tough group alongside big names like Sydney Drop Bears, Blank and Athletico, they aren't letting the pressure get to them.
"We're hoping we can prove that we're able to hold our own against some of the more established teams in the region," she added.
As for who else you should have on your radar, Leveret's take is on Freshman Class. "They have prior Contenders experience and overall did not perform too badly in Season 2. Lucky for us they're not in our group so we won't be playing against them in the regular season.
"Realistically we're hoping to make playoffs, but it will be an uphill battle with the quality of the other teams in our group."
Freshman Class
Out with PIXL – class is back in session. Freshman Class made an impact coming into the end of Contenders Season 2, and with a Rise Up Invitational victory under their belt heading into Season 3, they are ready to turn some heads.
"Change is never a bad thing," said team manager Nathan, "and moving forward in a fresh direction, opening ourselves to new opportunities will only benefit the players and the team as a whole."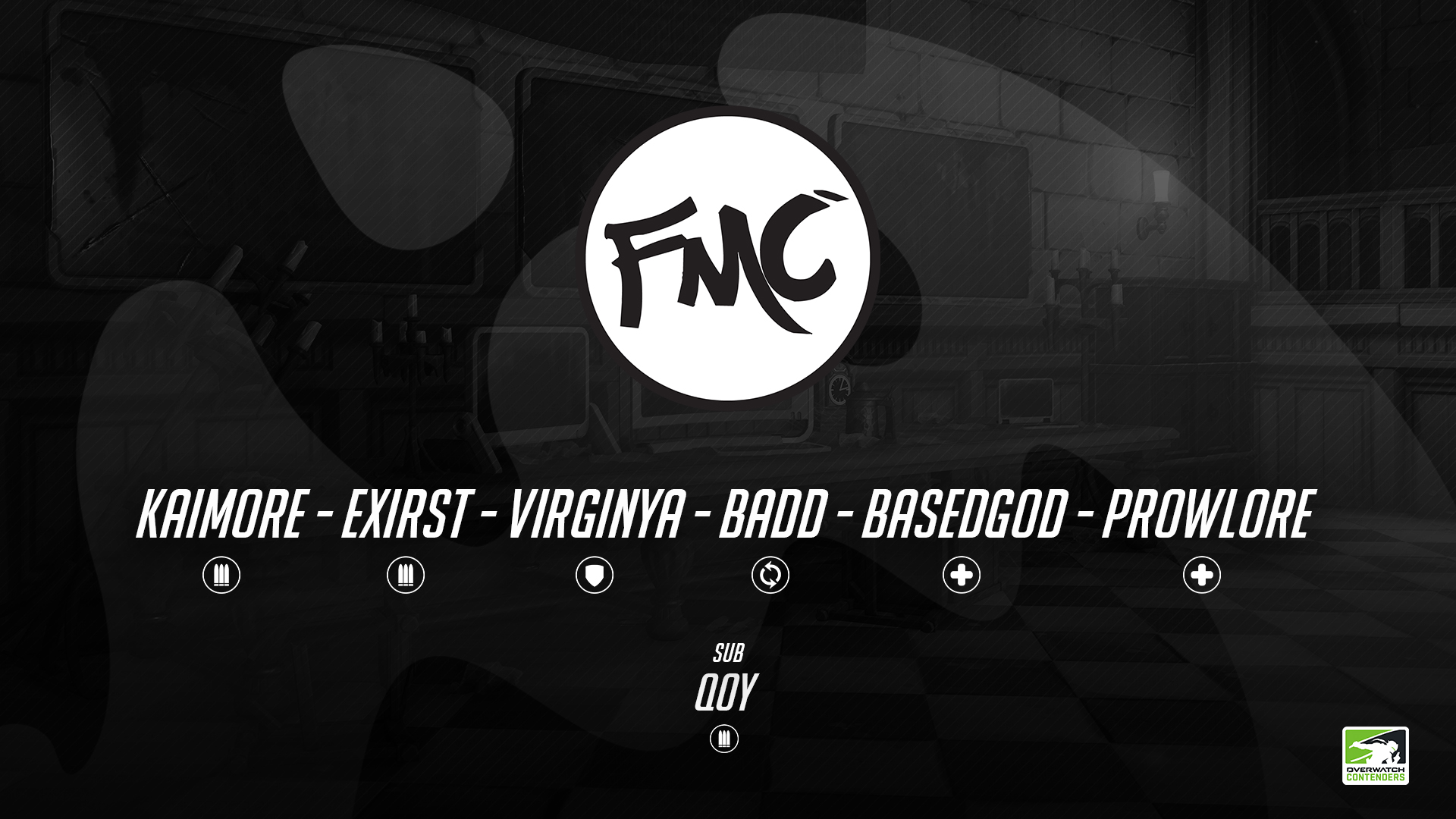 The team has been completely refreshed from the roster that finished off under Choco at the end of last season. Exirst, Virginya, Badd and Prowlore remain from the competitive underdog at the end of Season 2, with Kaimore (JAM), Qoy (Kraken) and basedgod (Dignity) lining out the roster.
"Our biggest strength to pull us through is our passion and commitment to the game."
Nathan, Team Manager
While their names might not be as big as some on the top 4 teams, they are all bound together by one thing – passion.
"All the players want to be here and want to improve. With that mindset and motivation we will be only moving forward and will take on any challenge we are faced with."
Challenges indeed are what they will face, placed in the Group of Death alongside Heist, Kanga, Melbourne Mavericks, Breakaway and top dog ORDER. "We may not be the best," according to main tank Virginya, "but anything is possible in this group."
Looking forward into the future though, they are hopeful they can be one of those six teams making it through to Season 4.
"I'm hoping to see a lot more competition for spots [heading into Season 4] and fresh competition from new upcoming teams and talented players. But for now, we are looking to finish in the top 4 in our group and we will go from there."
Mindfreak
A new entry to Australian Overwatch, Mindfreak signed the enigmatic SandBaggers to fly the white and blue of one of Australia's most successful esports organisations.
Known for their Call of Duty, Heroes of the Storm and Halo teams, Mindfreak has been a mainstay in Australian esports since 2012. Taking on SandBaggers – a team of Contenders rookies – might seem odd, but according to their coach Joel, it was a no-brainer.
"We were looking for an organisation to represent heading into Season 3, and with Mindfreak interested in joining the scene we were pleased to get them onboard," he said.
"I've been in the Contenders scene since Season 1 and I've always wanted to partner with an org who shares the same vision I believe in, and Mindfreak did just that."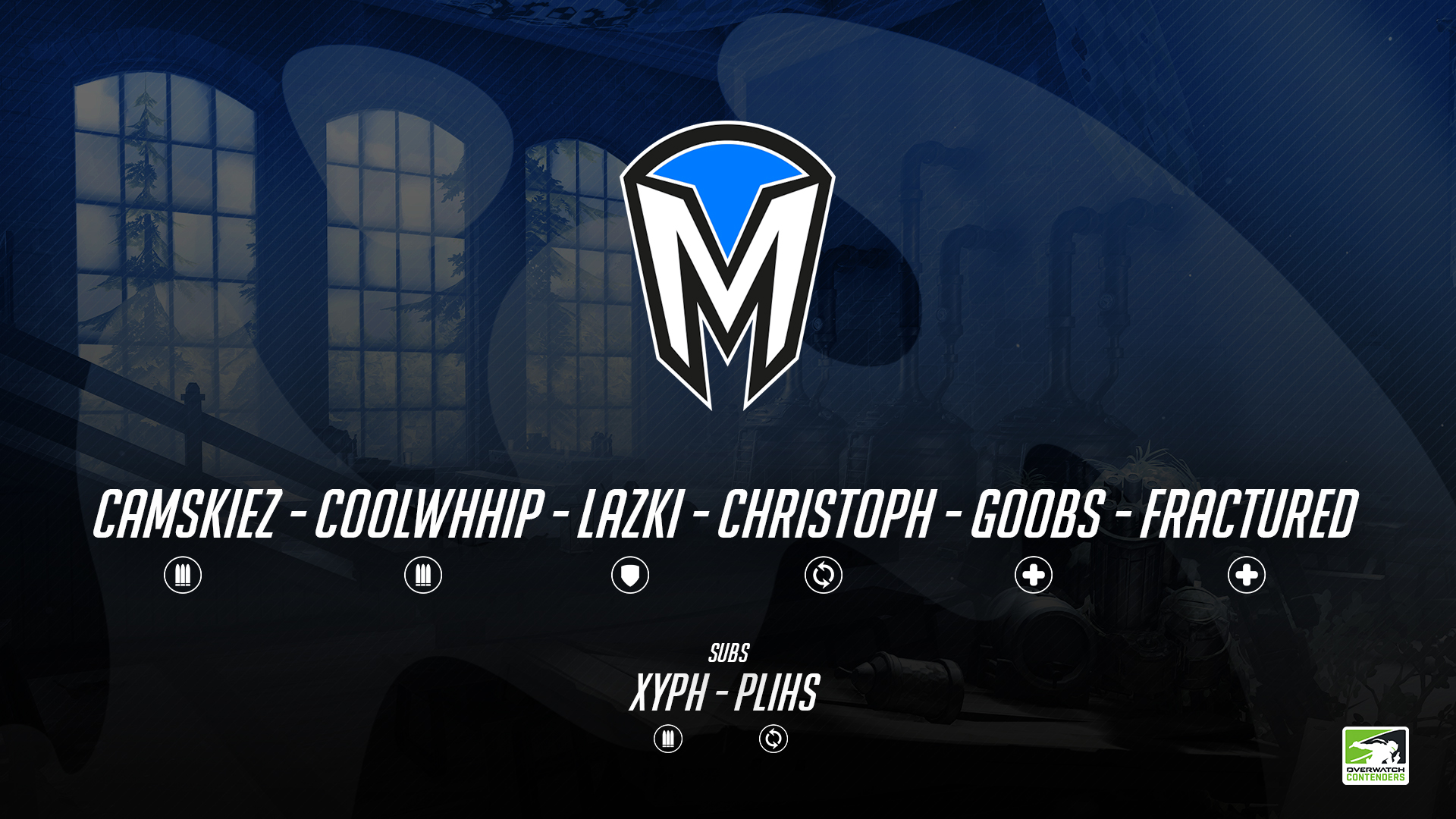 Across all eight players on the roster, they have a total of zero games of Contenders experience. However, don't discount them for it – their unique aggressive playstyle secured them a 6-1 game record in Trials and second place behind Blank Esports.
"I'm really excited to see what a team full of unknown talent can do this season, and even more keen to see where these players end up by the end of it."
Joel, Coach
"The players work extremely hard. CoolWhhip is the kind of person who constantly pesters me for 1-on-1 VOD reviews – he eats, sleeps, breathes and thinks Overwatch constantly," Joel said. The DPS player is the one to watch according to Joel, having been a crucial part of their Open Division and Trials campaign.
CoolWhhip was alongside Goobs, Lazki, Christoph, Fractured and Xyph for Open Division, and were the only team in Season 3 to qualify for Contenders from Open Division.
"We picked up Camskiez after Open Division to bolster up the DPS slot and he's been a great addition." Camskiez was most recently on PIXL Esports, joining after DewBoy left PIXL for Heist. Adding on philS, Exsto Gaming's off tank as a sub, and Mindfreak has formed a solid roster brimming of talent you just haven't heard of yet.
"Obviously heading into Contenders we have no expectations. We are the underdogs. Playing against Sydney Drop Bears in Week 1 will be good experience for us and we might be able to take a map, but our goal is to just show that we deserve to be here."
Blank Esports
Arguably Australia's most successful Overwatch org, Blank Esports have returned home after a year of competing in Pacific.
Never able to grab that elusive victory overseas after two second place finishes in OPC Season 1 and Contenders Season 1, they come into Contenders Australia with a strong roster featuring plenty of international experience – and an ace up their sleeve.
For Kura, who was part of that Contenders Season 1 campaign, the team is relishing in the opportunity to play back on home soil. "After Pacific Season 2, it feels great to come home. The opportunity to play on stage in front of an Aussie crowd is both motivating and exciting, and competing on low ping is a welcome bonus."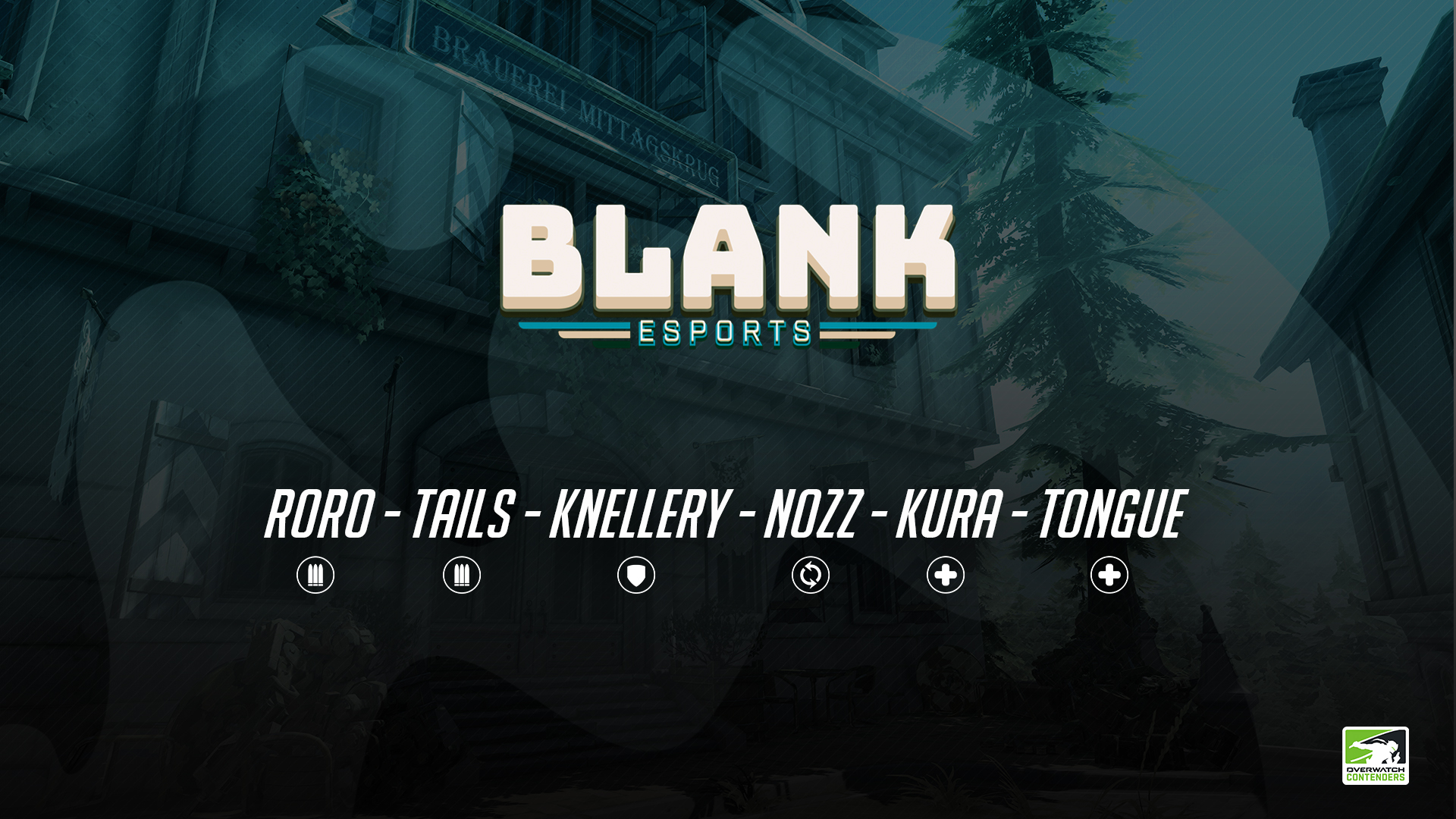 Bringing back Kura and Tongue from Taiwan, Blank also picked up Knellery, who was part of the infamous GOATs roster back in NA. Including Roro, Snowball's Rookie of the Season in Season 2, Nozz from Masterminds and Tails from Legacy, the mix of talent has given Blank a refreshingly new look according to Kura.
"The team dynamic has been completely reset with four new players joining."
Kura, Support
"Having both Tongue and myself should help immensely to set the tone and expectations while in a professional environment."
That ace up their sleeve? That's their professional environment – they are the first team in Contenders Australia to set up a team house. "The fact that we have only been together as a team for two weeks prior to coming into a house allows us to build the best internal structure possible from the get-go rather than spending time breaking bad habits."
With this abundance of talent and their ace, anything less than LAN will be a failure. "Realistically, we can at the minimum achieve Top 4, though personally, I am confident we will be in the final."
---
Contenders Australia Season 3 starts this Monday at 12pm AEDT with Sydney Drop Bears up against Trials team Mindfreak.
You can follow Kraken, Freshman Class, Mindfreak and Blank on Twitter.