While the ORDER main squad was over in Odense getting upset by Natus Vincere, here on the home front the Gfinity Elite Series was doing its best to match the level of upset we saw on the international stage.
In the first vs fourth match, we saw ladder leaders Perth Ground Zero take on a Sydney Chiefs squad that have been bolstered recently by the return of the main Chiefs squad. They'd first do battle on Dust 2, which looked like it should have been fairly comfortable for Ground Zero because the Chiefs main squad has looked poor on it in recent weeks.
Chiefs started on a tear though, putting the opening 4 CT rounds away thanks to 8 frags on a rampaging Moeycq. GZ battled back to trade the next six rounds evenly, but the Chiefs accelerated away and gave away only consolation rounds to finish their CT half up 10-5.
The Chiefs roared out of the blocks early on their T-half, getting to 15 rounds before Ground Zero had even reached double-digits. However the boys from the west were not done, fighting off map point five times en route to eventually falling 16-13. It was an impressive show of resilience by Ground Zero to not simply fall over, but equally impressive by the Chiefs to hold their nerve and close out a map that most of them have struggled on.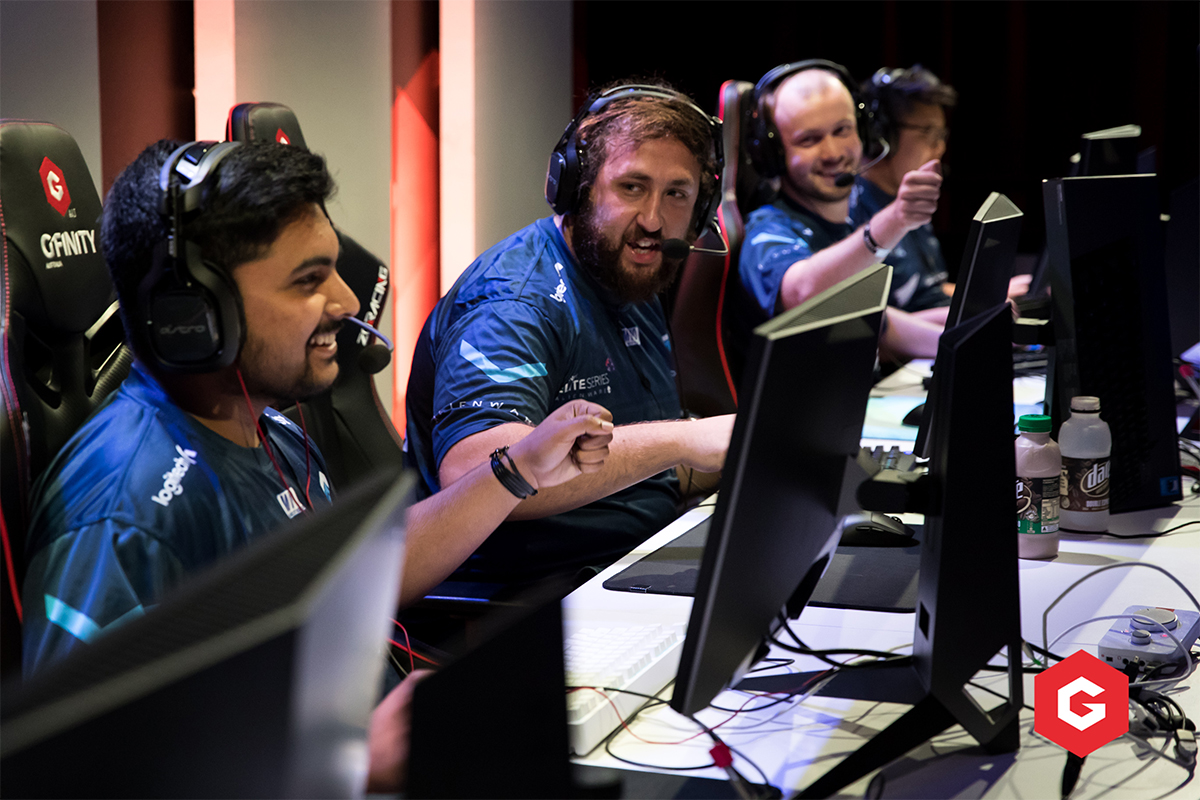 The series then moved to Train where it started in a back-and-forth fashion, with the Chiefs opening with the pistol round, trading their way to 4-3 up, before falling behind 5-4. Eventually Ground Zero held serve and secured their T-half at 9-6, with NikkeZ the chief destroyer (pun intended) for the half. Ground Zero pushed it on through into their CT half. With BURNRUOk joining NikkeZ fragging out onto the Chiefs, and they closed the map 16-10 winners thanks to a massive BURN 3k in Ivy.
And so the series headed to the hallowed sandstone, arguably the MCG of Oceanic Counter-Strike. That's right, it was Mirage for the decider.
Again we saw a tightly contested, back and forth affair as the map opened up. They traded rounds throughout the CT half of the Chiefs until Ground Zero pulled ahead, thanks once more to NikkeZ who was having a barn-burning performance on the big stage of the semi-finals.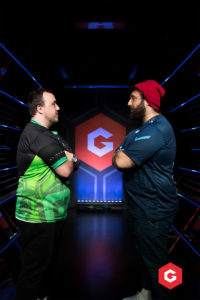 Eventually, with Ground Zero still trying almost stubbornly to prevent NikkeZ dragging them across the line at 15-12, the Chiefs finally stepped up and delivered like the LAN kings we know them to be.
Their two best performers on Mirage, Pecks and Infrequent, stepped up when they were needed the most and delivered a monstrous 14th round to the Chiefs from down two picks early, and then they promptly secured overtime.
The Chiefs opened Overtime with a win but dropped the next two to close their T-sided overtime half down one. They held strong on their CT side, claiming the first two victories right back into GZ to go to match point where the established vets of their main lineup in Moeycq and Infrequent picked the Perth boys apart with AWPs to secure overtime, Mirage, and the series in a thrilling 2-1 win.
Chiefs continue their LAN dominance, even in their Gfinity form, while the ladder-leading Ground Zero fall disappointingly in the final hurdle before the big dance. They'll be disappointed based on the form they were showing, but on paper these were two well-matched teams. A good team losing a close series to another good team is no shameful display. On another day the overtime goes their way, and I'm writing a Very Biased Perth Preview of the final, but on this day the kings overcame the would-be kingslayers.
Following this barn-burner of a series was the spicy Melbourne derby in the other side of the bracket. The Melbourne Avant Gaming took on the draftee squad of Melbourne ORDER. Avant were heavily favoured on paper, being the regular teammates and stronger players overall, but the thing about this Avant squad is that on their day they're capable of losing to anyone so it was by no means a sure thing – especially according to Gfinity caster Geordie "Mac" McAleer who picked ORDER to take the series.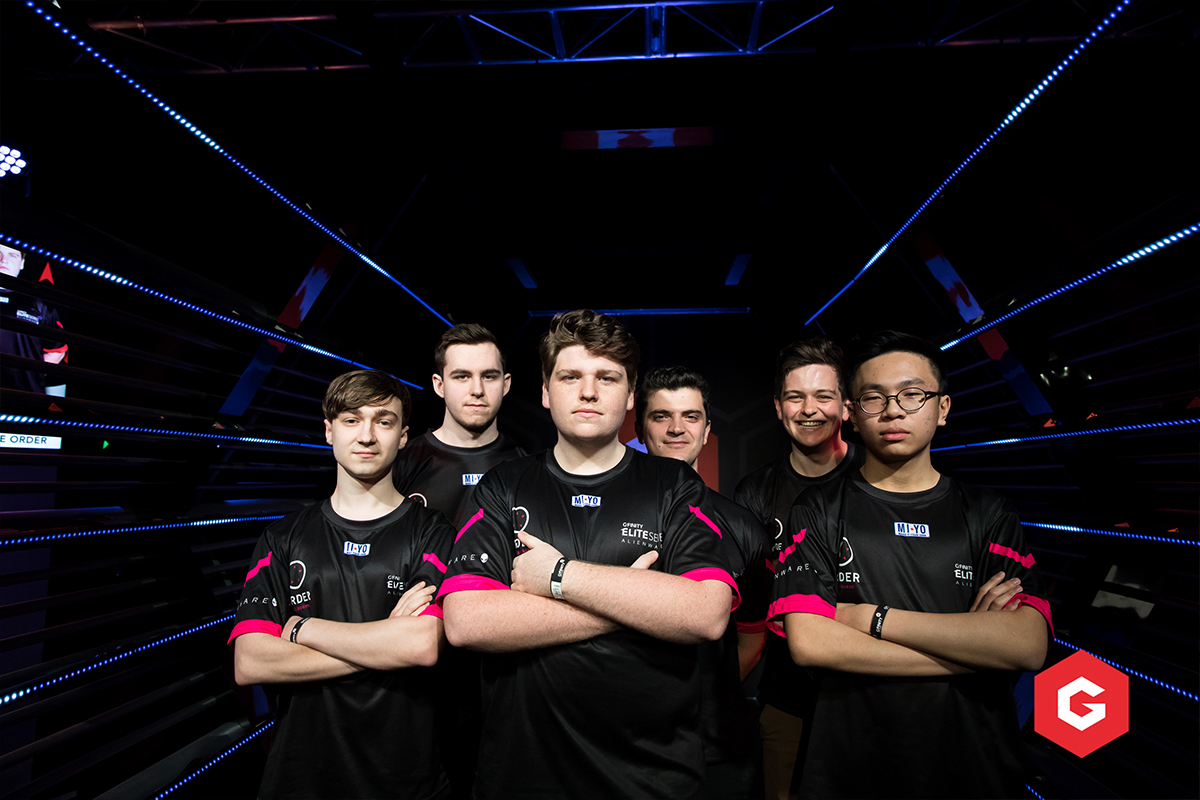 ORDER were able to secure arguably Avant's weakest map in Inferno for the first game and promptly staked themselves to a 6-2 early lead, with RaZ being the main instrument of chaos while the two usual guns of Avant in pan1K and ju1ces trying their best to keep Avant in rounds.
Some might have credited pan1k drinking a Dare Iced Coffee instead of his beloved Red Bull for their struggles but make no mistake, ORDER were sharp in the opening. To Avant's credit they managed to take a little control back and keep it to a respectable (after the opening) 9-6 half on the ORDER T-side.
Avant continued to ramp it up as they moved into their own T-side, a 6-1 opening of their own saw them sitting on a 12-10 lead with a strong chance to really break the ORDER economy. However, ORDER stood firm and re-took the lead thanks to an excellent clutch from Jabbo. From here they closed emphatically, winning a final gun round that put the Avant lineup onto a gross buy on match point and duly dispatched them, winning 16-12.
Avant would have taken the recovery there as a positive – they've basically evenly split the last 20 rounds of the map and were in a winning position on what they've identified as a weak point of theirs. Especially as they were headed to their preferred playground as we once again entered Mirage.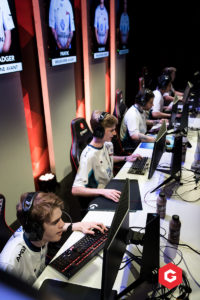 ORDER posted the pistol and secured the anti-eco with two bomb plants on their T-side, but pan1k was able to save an AK from round 2 and used it to secure a huge 3k and put Avant on the board. ORDER immediately hit back, savaging Avant's money and one gun round later they had set themselves up with an intimidating 7-1 lead. Avant managed to carry an AWP through two rounds on a sole survivor, and they used that to get themselves an important second round as they looked to keep the halftime score respectable.
Avant made it to half time at 10-5, which was a reasonable effort but still left them a mountain climb which somehow felt insurmountable when ORDER took their 11th round. However Avant showed remarkable resilience and mental toughness to peel off three in a row to bring it back to 11-10.
Unfortunately for the Avant faithful, ORDER put away three of their own on the bounce to go to 14, and despite one last gasp for Avant, the ORDER subs sealed the map 16-11, the match 2-0, and a date with the Chiefs this week where they're aiming to go back-to-back. Presumably though, it will be the last we've seen of the sub squad.
This was really a remarkable win for the ORDER subs in my opinion. They're not terrible players by any stretch but despite Mac's prediction I think they were massive underdogs on-paper and this was a highly winnable match they've let slip away. They were slow out of the blocks in both maps and it really cost them here – and, as we've seen in other events, it's cost them elsewhere as well. They've recently added a new coach and I hope we can see how their true form once they get their structure organised.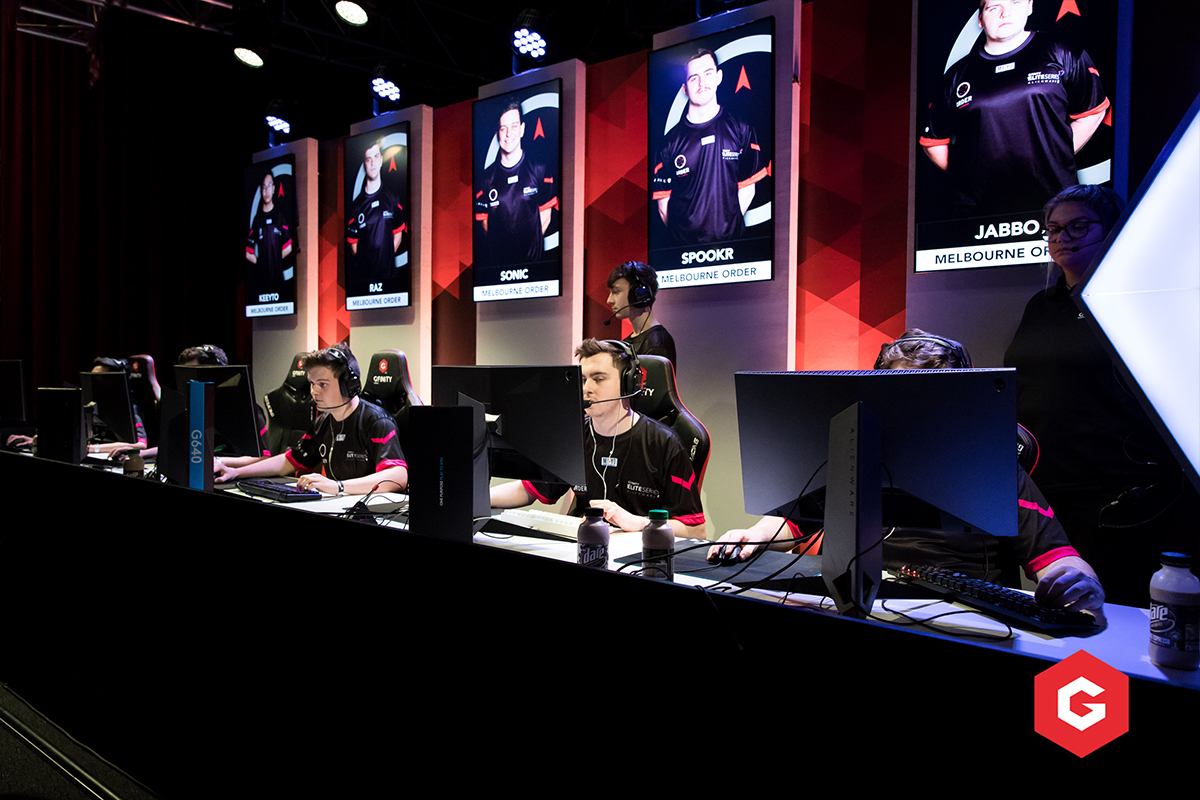 Moving ahead to the final, we'll see a cracking match involving two fierce city and organisational rivals in Melbourne ORDER and Sydney Chiefs. For much the same reason as I saw them as underdogs against Avant, I rate ORDER to be the favourites as they come in against 3/5ths of the main Chiefs squad.
This match is still highly winnable for the Chiefs though, and after the year they've had one would be a fool to count out the LAN Kings. Be sure to check out what promises to be an excellent final on Saturday!
The Gfinity Elite Series returns with CS:GO tomorrow from 3pm AEDT. Tune in on Twitch, YouTube, Twitter, and Facebook to watch every game live. Head to gfinityesports.com.au for details on schedule and tickets.