Order's 2018 – and their entry into the Oceanic Pro League – was marred with struggles when it came to crossing the final hurdle of their campaign's race.
Both splits in their debut year saw them place a strong third behind league stalwarts the Dire Wolves and Chiefs Esports Club, before taking a fourth place finish thanks to a Legacy Esports upset in both the Split 1 and Split 2 playoffs.
After a repeat of their haunting disappoint from Split 1, Order could do nothing but affect change heading into their third campaign, and that came in the bot lane swap that saw Dream and Jayke replace the outgoing Victor "FBI" Huang and Jake "Rogue" Sharwood.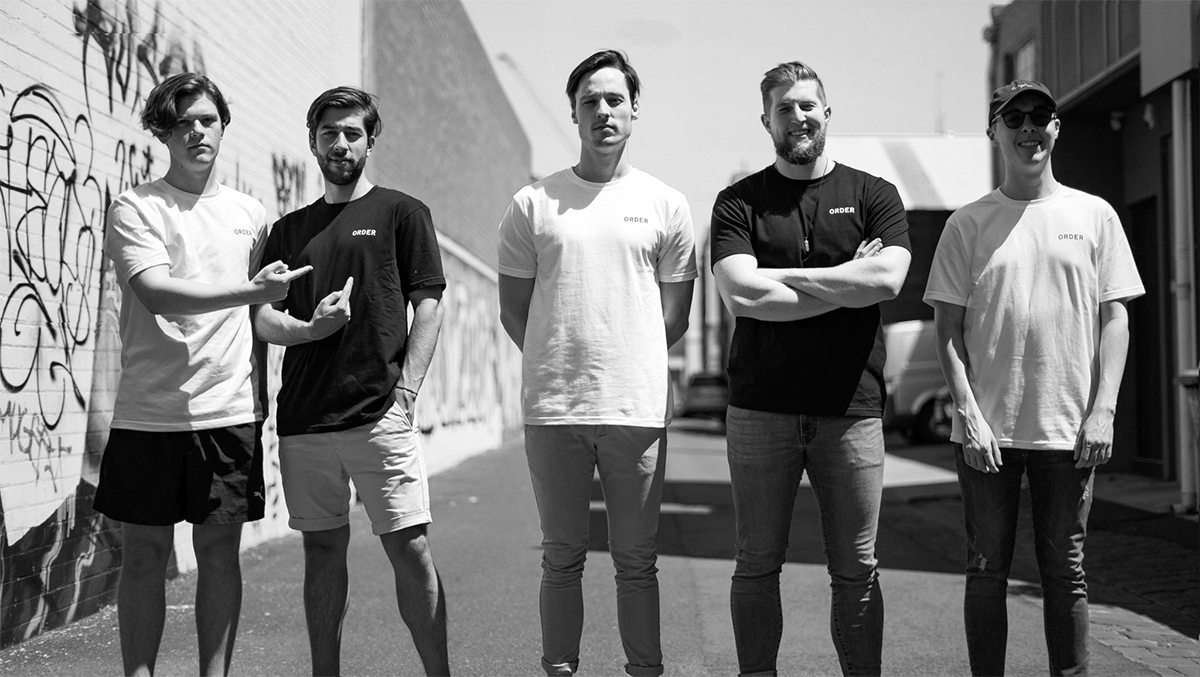 The Roster
Top Lane: James "Tally" Shute
Jungle: Samuel "Spookz" Broadley
Mid Lane: Simon "Swiffer" Papamarkos
ADC: Ronan "Dream" Swingler
Support: Jayke "Jayke" Paulsen
Substitute: Gian "Styled" Leon
Coach: Aaron "ChuChuz" Bland
Who will provide major impact
The Melbourne-based esports club have kept their veteran core intact as they continue to chase their first League of Legends silverware, and the top side of the map has to be looked as the key to their success – Tally, Spookz and Swiffer are all founding members of the OPL, and have spent most of the league's history playing in its ranks.
It's time for the big boys to make a huge statement in 2019, and if they switch it on for the fans heading into their ninth splits then Order will be a dominating force to be reckoned with.
Dark-horse in the squad
Dream enters the OPL for just his second second split after an undefeated run in the Oceanic Challenger Series regular season last year. Although his invincible squad fell against Chiefs Academy in the promotion final, Dream showed he could once again bump shoulders with the top Oceanic talents, and Order general manager Jake "Spawn" Tiberi clearly took notice – expect the former Sin Gaming AD Carry to return with a bang as he looks to prove a point to the rest of the Oceanic experts and the community.
The draw
Order had a mixed opening to their OPL campaign in 2019, with the focal point of the early draws coming in just their second game. After an opening round clash against Avant Gaming, Order and their new-look bot lane will come face to face with their old AD Carry and Support under the banner of the Bombers. A second week, third fixture clash against the Chiefs ramps the stakes up even higher for the Melbourne outfit, before they face new entry Gravitas to round out their opening fortnight in the league.
If the organisation can claim victories in three out of their four opening fixtures, they will have started off on the right foot for 2019, especially when it means they've claimed the spoils against one of the Chiefs or Bombers – both strong looking outfits heading into the new year. If the table slips the other way, and Order stumble against most of their opponents and emerge with just one win, or even none, they may face a major uphill battle for the remaining eight weeks of the competition.
Wow #ORDERLOL ( – @dreamOuO) actually managed to get a nice photo together in Korea ?

Not long now until they're back and ready for the 2019 @OPL season! #ORDERUP?? pic.twitter.com/qE2o3WBio0

— ORDER (@ORDER_army) December 14, 2018
Order will have a strong split if…
Order can make sure they have a strong Split 1 in 2019 by going one step further than they have before in the OPL – move past their fourth place finishing in the postseason gauntlet and stake a claim for silverware under the Melbourne banner.
With their bot lane swap, and retained roster outside of that change, the organisation must show that they can move their hunt for a title to the next level, and potentially break into the final two organisations vying for that crown. With so many changes swirling in the OPL, the veteran trio that Order have retained may prove key to their ambitions in that regard.
Pass mark for Split 1
Although the organisation may not be happy with a three-peat of their top three finish, top four playoff run, if they can meet the same mark that they did across 2018 they will have achieved a decent start to their 2019 showing.
Question marks
Despite a repeat of last year's splits providing a pass mark in the eyes of the community, question marks do circle the roster that has only seen one of their three lanes swapped after back-to-back tumbles in the playoffs.
Can Tally, Spookz and Swiffer, as well as the backroom staff guided by ChuChuz, brush away the cobwebs of their 2018 years and go one step further, or are they destined to round out the trilogy of their playoff upset story in 2019?
Snowball Esports predicted finish
Top 4.

---
The OPL returns for Split 1 of 2019 on Friday 18 January. Watch live on the new RiotGamesOCE Twitch channel, find more information and the full fixture schedule at oce.lolesports.com.
Follow Order on Twitter.