Hot takes, light roasts and one or two high praises for bold off-season moves – now that the Oceanic Pro League's opening weekend is upon us.
Snowball Esports contributors Lauren Elwood, Alex Leckie-Zaharic and Harry Taylor, as well as website founder Andrew Wray, break down their thoughts on each organisation's final rosters.
Gravitas
Andrew Wray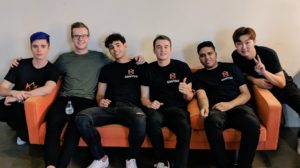 There's a lot of x-factor in Gravitas' roster, including All Stars Las Vegas 1v1 hero Pabu who has now shown he'll be able to throw down with the best. The blue-haired star is joined by Praelus, who has also shown promising moments, as well as OPL-debutant Haeri and bot lane Raid and Decoy, who ran third in 2018.
It's an exciting roster for sure, but it's one lacking star power. That said, it could be the year these five players mature, and change from a middle of the pack team to a top-level contender, especially with Juves and EGym now at the helm. As long as the team takes advantage of the resources they have at their disposal, Gravitas can cause a few teams major headaches in Split 1 of 2019, and we'll keep a close eye on how this roster develops over the course of their campaign.
Avant Gaming
Alex Leckie-Zaharic
One of the organisations who have had their roster gutted during the transfer period, Avant Gaming will be eager to move into a rebuilding phase after a disappointing finish in 2018, where they narrowly avoided relegation into the Oceanic Challenger Series.
With none of their 2018 squad pulling on an Avant jersey this year, new coach and former LPL caster Zack "Rusty" Pye has overseen the assembly of a ragtag roster full of players that could be branded as dark horses on the right day.
Chippys is regarded as one of the region's best top laners, and with Sybol and Swathe working alongside him in the jungle a top side focus could be what Avant needs to restore Chippys to his place among the region's best. Shok also comes in after Tectonic's relegation into the OCS, and will be hungry to prove himself again alongside Gunkrab, who famously appeared as a substitute player when Tectonic upset Order last year.
Avant Gaming may not be winning titles any time soon with this roster, but this is a side that can definitely go toe-to-toe with the big dogs when it counts.
Mammoth
Harry Taylor
After a season of disappointment for the former Sin Gaming team, Mammoth have spent the offseason creating a roster brimming with Oceanic talent.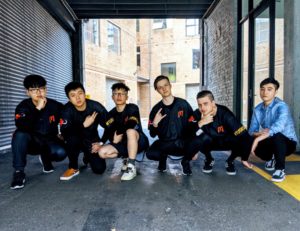 Their now-star-studded lineup includes arguably the top rookie coming into this split in Topoon, while the rest of the roster boasts former Chiefs players Babip and Destiny, while ex-Dire Wolves Triple and k1ng round out a squad designed to win now, and win convincingly.
This roster is one of the most experienced heading into the league – the players lay claim to eight OPL titles between them – and brings two great duos from 2018 into one team, even re-linking past synergies between k1ng and Destiny in the bot lane.
This roster will be a force to be reckoned with, and should run over the OPL on their way to the organisation's first silverware and a place at the 2019 Mid-Season Invitational.
Bombers
Lauren Elwood
One of many teams heading into 2019 with a completely different roster after the transfer period, Bombers have revamped into a monster of a team who are easy to place at the top of your tier list. This is a team full of some of the most insane mechanical players in every role in the league, and considering how close some of them have been to the crown in previous campaigns these boys will be hungry to finally break through to that hallowed first place position.
With two Korean imports, and the addition of some of Oceania's top young talent in ry0ma and FBI, the new and improved Bombers will be looking to take out every other team with ease. I'm incredibly excited to see how they fare this weekend up against fellow competition favourites Mammoth, and I think it will set the scene perfectly for how the Bombers will fly in the Oceanic scene this split.
Legacy Esports
Alex Leckie-Zaharic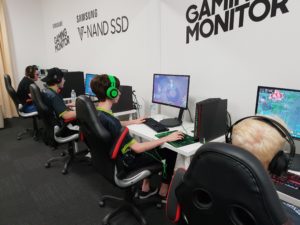 With two third place finishes to their name in the playoffs in 2018, Legacy Esports were the almost-contenders alongside Melbourne's Order, always that echelon down from the Chiefs and eventual champions the Dire Wolves. Over the most recent offseason, Legacy's entire roster disbanded and now Adelaide Football Club's OPL almost-contenders are now in a position where that title may become almost-pretenders.
The pickup of relegated and now-disbanded Tectonic's former top laners Papryze and Praedyth – the latter of whom will be role-swapping to the bot lane in 2019 – gives the team some veteran presence that will be sorely needed with unproven youngsters set to pick up Legacy's flickering torch.
This roster will be a slow burner for sure, but if the team can mesh across the early split in 2019, they can certainly leave a legacy that many in the OPL will remember for years to come.
Order
Harry Taylor
Order's freshman year saw Spawn's boys finish fourth in both Oceanic Pro League splits, before the organisation retained their top half of the map in Tally, Spookz and Swiffer.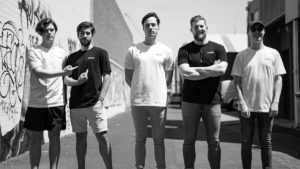 The team has, however, seen the departure of bot lane duo FBI and Rogue to the Bombers, meaning the boys from Melbourne were required to find a pair of players able to replace the star combo. That replacement set came in the form of rising talent Dream and former Avant Gaming captain Jayke, both of whom should be more than capable of standing in the old duo's shoes.
This roster seems great as an improvement on an already working formula from 2018, and would be a shoe-in for a top three finish in most OPL splits.
This split is a little different however, with three strong rosters from the Bombers, the Chiefs and Mammoth all potentially able to more consistently score results in the league, leaving Order unfortunately finishing fourth place if everything goes according to the scripts.
Chiefs Esports Club

Andrew Wray
The Chiefs have assembled themselves a solid squad for 2019, including carry power coming from the returning Raes and new recruit Claire, while king in the north Swip3rR, with his years of Oceanic experience, will be able to hold down the fort in the top lane.
With the top end jungle talent thinning out the Chiefs have done very well to secure Only's services after Babip elected to move to Mammoth in the transfer period, but the loss of Destiny in the bot lane sees experience heading out the door for the org. If Eyla can step up to the plate the Chiefs look to be in really good shape heading into this split – this is a very competitive roster and top three is the expectation, while title ambitions are within their reach.
Dire Wolves
Lauren Elwood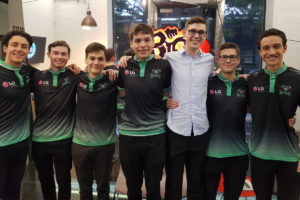 The reigning OPL champions have entered 2019 looking completely different to the last several dominating years they have under their belt. Coming in to Split 1 with a rookie-packed and completely new roster, they've unveiled a new direction and identity: investing in the potential of their player's future rather than 'the now', and working on everything it takes to be a professional League of Legends player from the ground up.
In saying that, expectations aren't exactly high for the team, whose majority of their roster consists of players who, compared to the rest of the league's rosters, lacks the experience and talent of their peers. There's always hope, however, with top side teammates BioPanther and UDYSOF potentially able to whip their fellow youngins into shape (UDYSOF 100 percent win rate at Worlds btw) and establish themselves the OPL underdogs… or underwolves.
---
The OPL begins this afternoon from 4pm, when Legacy Esports takes on Gravitas.
Tune in to all the action on Twitch, YouTube or on the OPL's Twitter across the coming season.