Fresh from yesterday's announcement about MIBR, ESL have announced that Chad "SPUNJ" Burchill will be joining the Intel Extreme Masters Sydney 2019 team, and along with him the popular showmatch The Caches will be making its third appearance.
The Caches is a fun and lighthearted match that SPUNJ and Henry "HenryG" Greer have done battle in years past, temporarily setting aside their close friendship in the name of entertaining the raucous IEM Sydney crowd. The two captains have natural chemistry as they go about the match, making it an excellent sideshow to the already entertaining weekend. Look for Henry to once again make himself the most villainous Englishman in Australia since Stuart Broad.
SPUNJ and Team Australia currently hold a 2-0 lead over the life of the series, taking the first match in commanding fashion 16-6 but needing a spectacular comeback to win the second 16-15. This rivalry of frenemies has begun to spread to other showmatches as well. Most recently, HenryG's team wiped the floor with SPUNJ's en route to Henry's second place finish at the ASUS ROG Join the Republic challenge. If he returns as the Team UK captain, you can count on him reminding SPUNJ of this fact.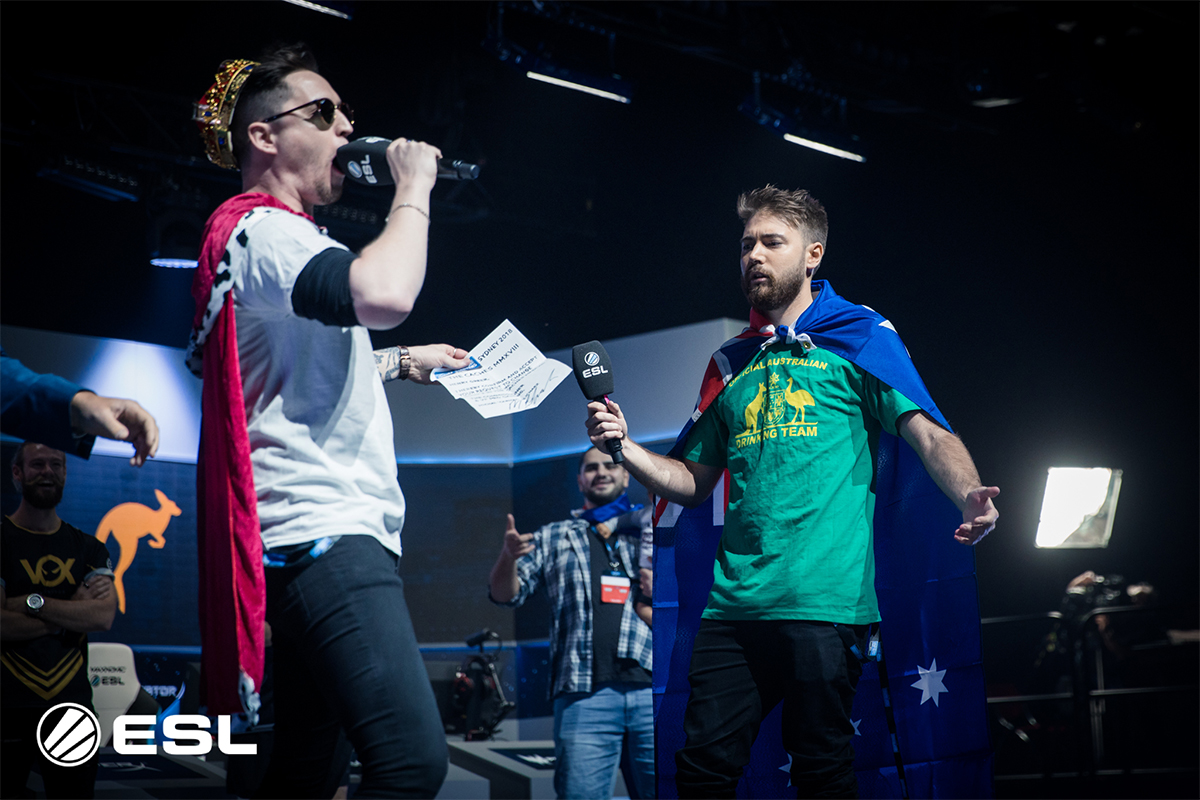 The Caches has seen its star rise as part of the IEM Sydney festivities and, as with any competitive Australia vs England endeavour, always draws the passion of the crowd. Last year's event featured several promotional vignettes and an appearance from Mark Hunt as part of the pageantry behind the match.
The match itself has seen the triumphant return of some of CS:GO's most beloved figures both domestically and abroad, with Iain "Snyper" Turner, Jason "Moses" O'Toole and current FaZe coach Janko "YNk" Paunovic all past participants in the match. Time will only tell what big names each captain will call upon as the match draws nearer.
---
To check out The Caches, as well as all the excitement and action that IEM Sydney promises to bring, make sure you're there as sixteen of the world's best CS:GO teams battle for a lion's share of the $US 250,000 prize pool. And of course watch two of not-the-world's-best-CS:GO-teams battle for a lion's share of the years' worth of bragging.
Tickets and info at intelextrememasters.com, follow SPUNJ, & IEM on Twitter.
Header image credit: Dylan Esguerra, ESL