Australian esports rarely experiences such success like the Fnatic Rainbow Six team.
While teams like our Overwatch World Cup contingent or the Chiefs Rocket League outfit have given us tastes of international glory over the years, Oceania as a region is often one or two levels away from the best – some might say stagnating in mediocrity.
However, since the end of 2017, the roster behind Fnatic's Rainbow Six team have been a dominant force in Oceania and have been one of the few to translate that home success into international performances.
Little known before the start of the year in the PC realm, the Mindfreak roster slowly crept up the ranks in Oceania. Having made the Six Invitational in 2017 on XBOX, they were knocked out in convincing fashion by Lethal Gaming. They came back home, made the swap onto PC, and made the climb to the top.
The roster also started morphing into the team we see at the top of almost every Australian tournament nowadays. Matt "Acez" McHenry was on the original squad who made it to Montreal the first time around, before being joined by now-captain Etienne "Magnet" Rousseau in March 2017.
Jason "Lusty" Chen was brought on in the second half of the year to help the team qualify for the first ANZ Pro League along with Connor "Kngz" Wickham before Ethan "RizRaz" Wombwell came on to replace Nick "Punisher" Stefanou, a veteran of the lineup.
The roster which one featured some of the best players in Australia were now home to the definitive best – and their dominance was overwhelming. They finished second in the Pro League, third at the APAC Finals, and qualified once again for the Six Invitational edging out Team CryptiK of Singapore in the qualifier.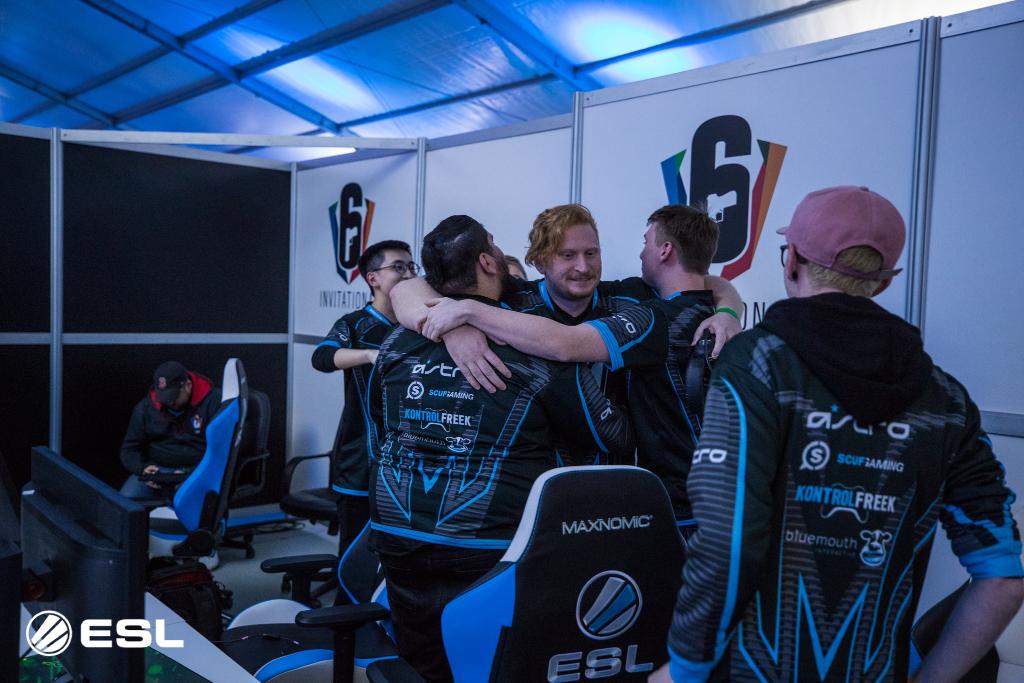 While all eyes were on the likes of PENTA, Rogue and FaZe, Mindfreak were ready to show the fighting spirit of APAC. Having lost to Rogue convincingly in their opening match, Mindfreak reverse swept Room Factory before shaping up against LATAM giant Team Liquid in the decider to make it to playoffs.
With no expectations and a whole region of support behind them, Mindfreak did the unthinkable to beat Team Liquid 2-1 to qualify for the main event. For Jayden "Dizzle" Saunders, this was one of the most memorable days in Rainbow Six history.
"Looking back, [our game against Team Liquid] feels like the game we should be remembered for. This was the game that put APAC on the map, and was the turning point for APAC's rise."
Having played for Mindfreak back in their first international appearance in 2017 and coached the now-Fnatic squad since late-2017 Dizzle has been around since the humble beginnings of APAC Rainbow Six. He has been at the forefront of APAC's charge on the world stage – not just for ANZ but the entirety of Asia.
Picking up Daniel "NeophyteR" An after their success at the Six Invitational in 2018 to replace Kngz, the team once again experienced domestic success, qualifying for the Pro League Finals in Seasons 7 and 8, as well as the Six Major Paris event.
While they were unable to replicate their success against Team Liquid – who enacted revenge at the Season 7 Finals – in the first half of the year, they were able to achieve APAC's best result at an international event with a 3/4th finish at Pro League Season 8 Finals, alongside Japanese compatriots Nora Rengo who also finished 3/4th.
In one of the biggest upsets in Rainbow Six, a weakened Fnatic with Dizzle standing in for the sick Magnet managed to overcome NA powerhouses Evil Geniuses 2-0, with a now unforgettable clutch from Dizzle backed up by Acez's insane run-out on Oregon. While they fell to eventual champions G2 in the semi-finals, their presence was once again made known.
WE HAVE DONE IT! ?

We 2-0 @EvilGeniuses with @DizzlewithaJ to advance to the Semi-Finals!

We will play @G2esports or @Immortals tomorrow! pic.twitter.com/qrnyM5yC3x

— FNATIC (@FNATIC) November 17, 2018
This only cemented the team's cult-like following in Asia, but Dizzle and the team haven't let it get to them. "We are humble people and we go about our work diligently. We appreciate the support from all our fans over the world, but we don't search for the spotlight – we just want to make them proud."
The Fnatic lineup has undergone its first change in 10 months, with Jake "Virtue" Grannan joining from Dark Sided as a sixth member of the squad. With a lot on the line for the international rookie, he wants to show his worth against the world's best.
"I want to prove that I am worthy of my position [on Fnatic] and that Fnatic are amongst the best in the world," Virtue said.
"I am always eager to improve and impress. I describe myself as an aggressive yet flexible player who is very disciplined but can open rounds right up, and since joining Fnatic I have found it a lot easier to improve and perform as my teammates all do their part, which really allows me to slot in and play to the best of my ability."
"He is a very dynamic player that can be very flexible in terms of operator pool and helps make us a faster more aggressive team."
– Dizzle on Virtue
He showed up immensely in Fnatic's victory over Team Reciprocity overnight, claiming 42 kills over the three maps as the Australians reverse swept the Americans to remain in the upper bracket.
Fnatic are also joined by Korean brothers Mantis – who fell in their first match against the #1 ranked G2 Esports – at the Six Invitational. Both teams are eager to show that APAC is on the rise and hoping to display the region's depth.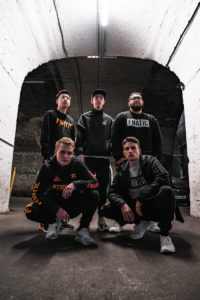 "[Mantis] are a great team and they are all great people," said Dizzle. "They sometimes suffer from a consistency standpoint, but I think APAC is still yet to mature so we all do. If Mantis play well, they are a terrifying team with great mechanical skills – which is common of the Koreans."
Mantis qualified for the Six Invitational after edging out FAV Gaming – who were at the Six Invitational in 2018 under the name eiNs – in the APAC Qualifier last month. Taking Korea to their first Invitational will be monumental for the sub-region looking to make a name for themselves outside of APAC.
Nora Rengo finishes up the APAC contingent for the tournament, who are looking to take down Penta Esports in what many are calling the group of death. Off the back of a strong Season 8 Pro League performance, the Japanese outfit will be looking to fight for their first Invitational playoffs berth.
While APAC has come a long way since its humble beginnings, Dizzle says there is more room for the region to grow. "Often you have two very strong teams in each sub-region and a large disparity after that.
"There needs to be more interregional competition – bring a Dreamhack to Asia so the region can have the opportunity to attend LANs and improve. More exposure to each other as a region, and to the world, will increase our strength."
However, as for this tournament, the team remains optimistic they can show Australia aren't just stagnating in mediocrity. "We are in a tough group [with FaZe, Reciprocity and Ninjas in Pyjamas], but they'll be great matches to watch and fans should be in for some memorable games," said Dizzle.
Lusty saves the day with a 4k in a 2v5 to start Villa off strong against Team Reciprocity.
Having now claimed one of them, only FaZe stands in their way of a first seed for the playoff bracket. The explosive Brazilian team only dropped three rounds to Ninjas in Pyjamas as they continue their rampage as one of the world's top teams.
Fnatic are testament to now only how fast APAC is growing in Rainbow Six, but how Australia as a region can perform on the world stage. Hopefully it's only a matter of time before a major breakthrough on the global stage.
---
Fnatic will line up against FaZe Clan at the Six Invitational at 2:10am AEDT Wednesday morning to fight for first seed. You can catch the action on the Rainbow Six Bravo stream.
You can follow Fnatic, Dizzle and Virtue on Twitter.
Header image credit: Fnatic