The Dire Wolves have made a statement of intent to return to the top of the Oceanic Pro League, signing former G-Rex jungler Ji-Hwan "Raise" Oh ahead of Split 2.
After their opening split of the year saw the Wolfpack's young team record just a single win in their 21 games, the four-time Oceanic champions have made the call to import overseas talent to meet their renewed aim to "qualify for Worlds" in 2019.
"It's surreal to think that we would end up crossing paths with Raise this way, after being at the 2018 Worlds Play-In Stages at the same time as us when he was on G-Rex," Dire Wolves chief executive Nathan "Rippi" Mott said after the signing was revealed.
"What stood out for us during the selection process was Raise's drive to lead a team from the jungle position, which aligned with how we wanted to build our team going into next split. Having spent a year in Germany, Raise already has a strong English-speaking ability, which we also valued highly."
Raise brings a wealth of cross-region experience to the Dire Wolves' roster, after playing in competitions like the LCK, LMS, and LEC (then known as the EU LCS). The South Korean star first rose to fame in the world of international League of Legends in the 2016 Summer Split when he played support for Team Roccat.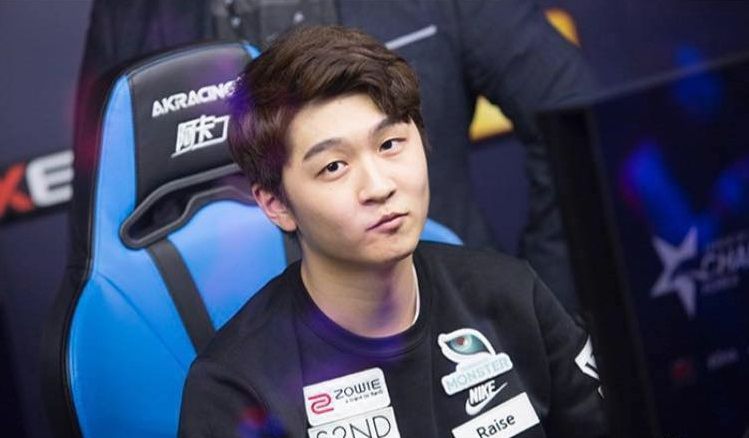 After finishing tenth with the European organisation, Raise transferred to Jin Air Gaming in the LCK. He spent three seasons with the side, finishing ninth, sixth, and tenth, before heading to Taiwan where he was involved in G-Rex's first place finish in the Taiwan Regional Finals that punched their tickets to the 2018 World Championship event in South Korea.
The import jungler has made his intentions in Australia very clear after signing with the former champions – he wants to "qualify to Worlds 2019", and do better than an OPL team has ever done before by "advancing to the main group stages" with his new team.
"It's an honour to join Oceania's premier League of Legends team, the Dire Wolves," he said. "I will do my best to qualify for Worlds 2019."
Raise will be linking up with the Wolfpack later this month. He will begin life as an OPL player when the season begins on June 6, when the Dire Wolves play the opening fixture of Split 2 against Legacy Esports.
---
According to sources, the Dire Wolves are set to sign a second import player in the coming days for their last free roster slot. Follow @snowballesports for all the news on the newest star signing in the OPL, and all preseason moves in Oceania.