Few players around the world have been in esports for as long as James "Yuki" Stanton.
To compare it to a traditional sport, he is the Dustin Fletcher of esports. At 27 years old, he's a good decade older than some of his team mates on Order, and has been playing at a top level while they were in nappies.
He's also been around for a long time. A ten-year career is no small feat when it comes to the esports landscape, where most pros have retired before two years in the scene, and you are considered a legend if you've been around for five.
The one thing that sets Yuki apart from Dustin Fletcher is that he has managed to successfully jump from title-to-title over his illustrious career, always managing to reach the top of every game he tries to conquer. While he started out in the days of Counter-Strike 1.6 and Quake, he only started taking competitive gaming seriously when Team Fortress 2 came out in 2007.
"When TF2 was released, a few of my friends wanted to play it and I thought I'd give it a try," he said. "The game just stuck to me – the different classes, teamplay required, and the high individual skill ceiling with regards to a lot of the game mechanics. It was the first game I had ever taken seriously, while simply being a CS pug star."
He looks back at those days fondly. Esports was a different beast back in 2009. LAN parties were hard to come by, and when teams played at big events, the prize pools were in the thousands at best – not the millions. The sponsors weren't really there, but the camaraderie was.
Yuki rose to the top of Team Fortress 2 on Team Immunity, arguably the best team Oceanic TF2 ever saw. They dominated every local event off the back of Yuki's Soldier, and took themselves to the Mecca of TF2 – Insomnia – to try their hand against the world's best. This was 2013, and that feeling of travelling across the world to England to do what he loved is something that he will never forget.
"For the first time after playing against these top TF2 teams on high ping, my team and I would be able to actually see how we'd go on an equal footing against the best in the world," he said. "Not only that, we actually did pretty good, taking maps off and sometimes winning games."
"We were written off for last place. We came fourth."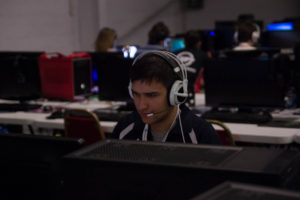 It's funny looking back at events like i49. Team Immunity was like the token Aussie team in amongst a bunch of European powerhouses. Some of those names are comfortably familiar, especially if you are an Overwatch fan.
Seb "numlocked" Barton, Michael "MikeyA" Adams, and Jean-Louis "KnOxXx" Boyer were on Epsilon Esports, who won the event. All three have gone on to play at the Overwatch World Cup for the United Kingdom or France.
Kevyn "TviQ" Lindstrom and Sebastian "Zebbosai" Olsson also both placed highly at i49 on Team Infused and TCM-Gaming respectively. They went on to become team mates at Misfits in 2016, and joined the Overwatch League together as part of the original Florida Mayhem team.
Oh, and there was some dork named Josh "Sideshow" Wilkinson in attendance too. He finished 9-12th.
---
After six years of success in TF2 though, the draw of Overwatch was strong for Yuki. Blizzard's take on the FPS genre was basically like a modern version of the Valve classic. He made the plunge, and hasn't really looked back.
Like it was in the early days of Team Fortress 2, Yuki won almost everything there was on offer with the Untitled Spreadsheet team of 2016. As 2017 rolled around though, there were new challengers on the block. Fusion Girls started rolling most of the local teams. They became Blank Esports.
And while fourth place was the meme for Yuki in Team Fortress 2, second place was his curse in Overwatch. From 2017 onwards, Yuki came second in the ESL ANZ season one March finals (and ironically, fourth in the championship finals), second in seasons one, two, and three of Contenders on three different teams, and even second at the World Cup Bangkok Qualifier.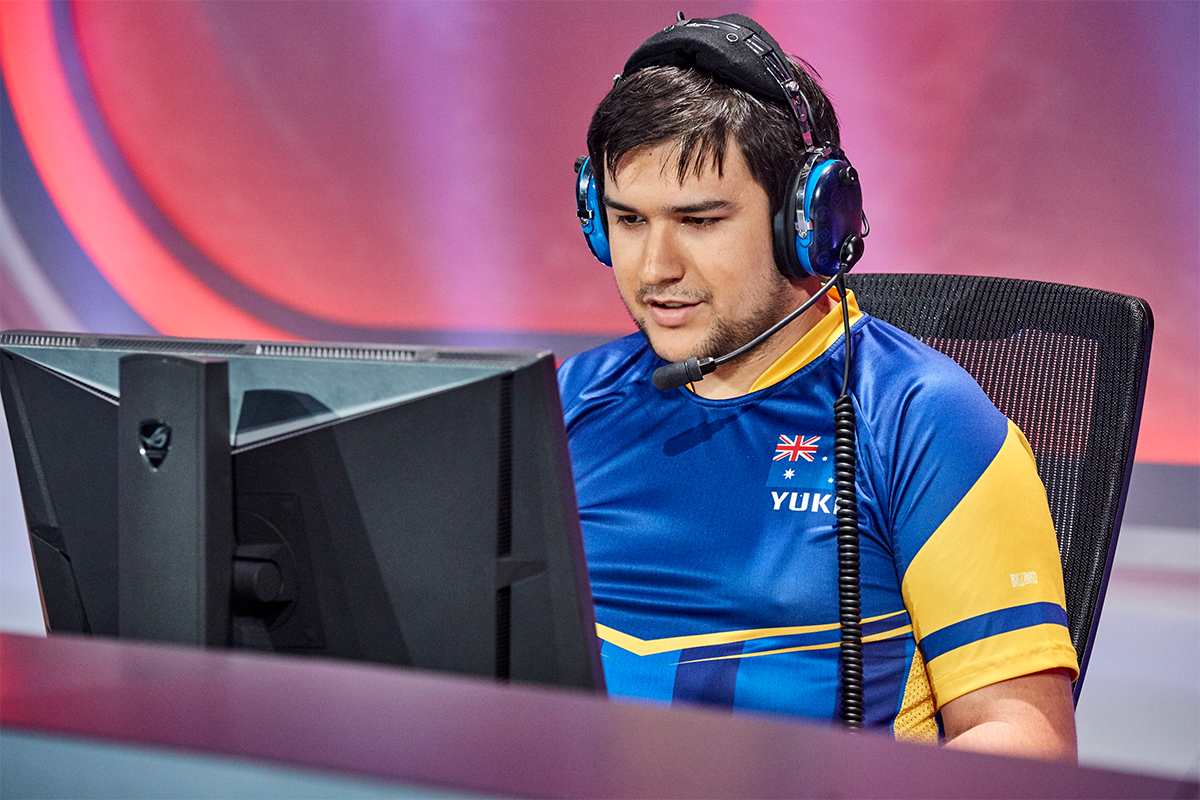 However, 2019 marked the turn around for Yuki on Order. Winning at IEM Sydney, going to Shanghai for the Pacific Showdown, and winning on Rod Laver Arena, 12 months after losing emphatically at the inaugural Melbourne Esports Open, was like a return to the glory days. The 2009-2013 period of Team Fortress 2. The honeymoon period at the start of Overwatch. It all started coming back.
"It felt pretty good to go back to Melbourne for LAN. Even though I came second last year at MEO, LAN is always an exciting time," he said. "The loss to the Drop Bears in 2018 didn't really weigh on my conscience come 2019, although you do reflect on results like that."
That was the same attitude that Yuki took from i49 in 2013 to i52 in 2014, and the same one he has lived by throughout his ten-year career. He's also not one to take himself seriously. Although 27, he is as much of a clown as his younger team mates.
"It's funny with Order. You know how there's the three stooges? With Order, there's six of us. We are all so wild and different in terms of our personalities and backgrounds, and we all have our different ways in how we think about the game."
While he won't become the only player to attend all four World Cups come 2019, after being dropped from the squad, it's something he has taken into his stride. He's already got ten years of good memories and good performances to look back on, and while his competitive drive keeps him hungry for more success, he accepted the fact that some of the newer talent passing through might be overtaking him.
"I was pretty disappointed to not make the World Cup squad, but if you don't make it there was obviously a good reason for it, and that was just me not being good enough at the time," he said. "I have been putting in a lot of work over the last six months, but it wasn't really enough. Hats off to ckm though, he's an amazing player."
While the games might change though, there's one common factor that has been a part of Yuki's career – the drive to be the best. You don't get to ten years in esports without that drive and hunger, and it's a motivation that'll keep him going for years to come.
"What keeps me going is the competitive drive. From Counter-Strike 1.6 all the way to know, what keeps me going is my love for competing. Playing in a team, playing at a structured level, and making great friends is what I'm all about."

And if you look back across ten years, that's a lot of friends to be made. Everyone's gone off and done their own thing, but they've all got those memories to hang on to.
"I chat to a few of the Immunity boys every now and then, but it's hard to consistently keep in touch especially as we're all older now. Those days, and those people I met back then will forever hold a special place in my heart."
From game-to-game, year-after-year, Yuki has built himself one of the most decorated palmares in Oceanic esports. While the money has never really been there, nor the fame, he's worked silently as one of the region's longest-standing professionals. It's been a long ten years in the scene, and for this legend of the scene, there's sure to be more to come.
---
Follow Yuki on Twitter.