There aren't many people in the region that have had the experiences like Jake "Spawn" Tiberi has whilst well known, even at a global level for his casting talents, he has held numerous positions in the Oceanic region some of which include:
Coach of the Chiefs
OPL and LPL colour caster which includes being involved in the Worlds Finals coverage
LPL Product Lead
Head of League Infrastructure (OPL)
GM of ORDER
I've been fortunate enough to interview Spawn about his experiences as a professional in the Oceanic Esports landscape and how he has been so successful and adaptive in these roles.
Read the full interview below!
Firstly – I'm sure you get this question a lot but to all the aspiring readers out there who want to get involved in esports, how can they?
This is a question that I always find difficult to answer, as it's like saying how do I get into a job. Really there are so many different roles an esports organization requires. They need administrators, sales people for sponsorship, players, coaches, support staff, social media, and artists so really my advice is find something you are really passionate about and then try to figure out how it relates to esports. Make yourself useful and find people that need that skill then keep doing it. If you are good and your skill is needed you will get a role and can turn it into a job.
While casting has been your mainstay, you've also been involved in a lot of other roles in esports, how does this come about?
Before I was a shout caster I worked in an admin role within insurance. From there I managed people within the same role, before also managing an offshore team. I also was always interested in money and numbers, and therefore when I was doing my DFP (Diploma of Financial Planning), I started to take a keen interest in sales roles within the company. I think this made me very well rounded and kind of a jack of all trades.
When I joined Riot it was to actually level up the other casters as a manager, I got very lucky that I had a talented group, but I think that I was quite successful at this. Later they needed someone with an administrative mind that could plan out the long-term strategy of the league, and this was a role I was well-suited to do. Riot is pretty flexible to allow you to work where you want. Now I am a GM, a job I have wanted to do since I first played video games, I get to help out on all areas of the team and I am in charge of performance overall it's a pretty good fit for me. Obviously I have loved casting, however it has never really been the main thing I do, so while I do still cast (pretty well at times I hope) I am more passionate about the behind the scenes work.
Oceania has produced an incredible amount of broadcast talent, what do you attribute this to?
This is a tough one, so let's go through the people we have sent overseas I guess:
Pastrytime, Papasmithy and Atlus: These three I cannot claim any part to their success they were amazing before I met them and continue to be elite in the field. These three are the trailblazers that probably made it possible for the next wave.
Rusty, Dom, Froskurinn, Raz, Fish, Pulse, Myself. I think the success of this team was the diversity we had within it. We all had covered multiple regions, most of us had played or coached, and we all were incredibly passionate. I think we saw ourselves as the second tier of casters from a second tier region which meant if we didn't work twice as hard as everyone else we would fail. It meant that we worked our asses off. We also had raw number of games on our side. I think at one point we had 4 bo3 for the OPL and 10 bo3 for the LPL in a week. It meant that we got to play and experiment a lot with our craft.
You left what some would consider a safe position at Riot Games Oceania, was this a hard decision? How did you get involved with ORDER?
Honestly the decision had nothing to do with work at all. Jenna and I were expecting Jasper to arrive in November, and Sydney was never home. The decision was either figure out how to move Riot to Melbourne, or to leave. Whilst I love my work, I love the rest of my life more, so it was a no brainer for me. I was lucky enough that Riot was happy for me to fly in fly out as a freelancer to cast but regardless I was always going to be in Melbourne.
I talked to a tonne of people as I was leaving, from AFL teams, to current owners and was lucky enough to be put in touch with Gerard (Murphy, owner of ORDER). Once I'd left he sat me down and told me the vision of the team. I am a sucker for Melbourne, its culture, the lifestyle, the sports; really the state is everything I love. So I agreed to come on board and try to help him build it. We have been very lucky, we have the top CS:GO team in the region going to IEM Katowice, and a very good League of Legends outfit that I am obviously very excited about but we also worked hard to make sure we are ready when opportunities present themselves.
You're now based in Melbourne, why?
It's all about the coffee! Really I couldn't stand dirt water that Sydney sells for $4.50 any longer. But honestly Melbourne is home, I'm a sentimental guy and this is where Jenna and I wanted to have a family.
You've covered the OPL for a long time, if you had to create your OCE All-time All-stars, who would it feature?
I love this question. I have covered the OPL for as long as there has been an OPL and it's a really tough one to answer.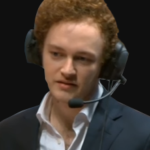 Coach: Nick "Inero" Smith
The one that got away, I only got to meet and talk to Inero for a few months before he went back to the states but by far and away the best mind OCE esports has ever had, big loss for the region he left.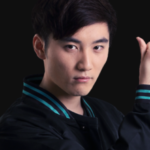 Top: Richard "Phantiks" Su
The most dominating top laner we have ever seen. 2015 Dire Wolves were so close to taking down The Chiefs at their pinnacle and most of that was based on how good he was top. Sure, he is a legendary mid too but I was always a fan of Perfection.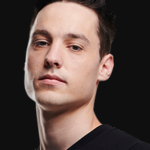 Jungle: Sam "Spookz" Broadley
He has more titles than anyone in the league. He at his best is the most dominant jungler and he's a leader. I think Sam is slept on in the OPL (maybe my fault as I meme him a lot) but we saw in the gauntlet run how good he is still. Even with Shern now starting to dominate the OPL for the last year, Sam's legacy and ability to still take over a game makes him the choice here.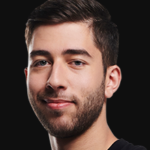 Mid: Simon "Swiffer" Papamarkos
I always say that Swiffer is the best player OCE has produced and I still think so. In his prime in 2015 he was untouchable. Still a classy player now I think he has a few years left in him ?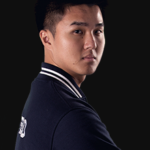 ADC: Derek "Raydere" Trang
Derek was the best ADC in the region, the best player for 2013 / 2014, studied full-time, hit the gym and was an all-round good guy. This is an undisputed player on my list.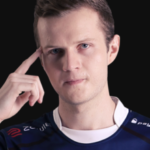 Support: Bryce "EGym" Paule
Bryce who now casts with me is the no brainer for this role. 2014/2015/2016 (NADA not included) he was the support player. Unrivaled in his role, he is a large part of both Legacy and The Chiefs success. He also probably retired a year too early as somehow I still think he has some KM's in the tank.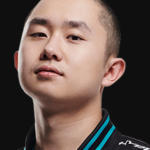 Sub: Shern "Shernfire" Tai
The man who killed the kings. Shern's entrance into the OPL has shaken the scene to its core. The perfect foil of all the good guys in the scenes, Shern and the Dire Wolves were able to win back to titles and look pretty damn good still. Only having spent two splits in the OPL it is hard to make the starting five, but he's earned the sub spot.
We'd like to thank Jake for his time and for everything he's done and continues to do for Oceanic esports. You can find him on twitter @spawnlol – or his Facebook fan page, or casting the OPL every weekend from 2PM AEDT on twitch.tv/opl