It was only in Split 1 of 2016's Oceanic Challenger Series that Lawrence "Lost" Hui took a dominant Chiefs Black to the OPL.
Despite limited team success in the OPL (one OPL final to his name at Legacy), Lost established himself as one of the region's leading ADCs in just 18 months. Heading into 2018 Lost landed a spot on Echo Fox's NALCS Academy team where they took Flyquest Academy to five games as they attempted to reverse sweep but were unfortunately not able to close the series out.
In this interview we catch up with Lost to find out more about his North American adventures.
Explain to us what happened from the time you went to the USA for a boot camp with Echo Fox, to starting in the NALCS Academy League. Were there offers outside of Echo Fox?
Firstly, both James (Tallywhacka) and I were invited to the Echo Fox bootcamp #2 by Nick (Inero) Smith, their head coach. I performed relatively well in these games and ended up landing a spot on their Academy roster. Unfortunately, we were limited to one import slot which eliminated the chance of James playing for us too 🙁 . So now, I had the chance of being able to play in another region like NA, against players like Mickey, Levi, Piglet and an array of other ex-LCS players. However at the same time, I was in contact with a few Oceanic teams that gave me a couple of valid reasons to stay, such as representing OCE as a region, potentially making it to the MSI and Worlds play-in stages, and proving to everyone that our region isn't so bad after all. After considering my options, I decided to take up the NA offer in hopes of self improvement and the chance of one day making it to the NALCS.
Do you feel like you've created a path for future Oceanic players? What advice would you give an aspiring OCE pro that wants to make it internationally?
I feel like I have yet to open up an obvious path for Oceanic players, as I still have not played insanely well in the Academy League or made it into the LCS to warrant people looking into the OCE region to import. I do hope that one day I will change the general view of oceanic players being sub-par or incompetent compared to other regions and I also hope that whoever represents us at MSI or Worlds does the same as well.
What is the biggest difference competing in Academy to the OPL?
There definitely isn't a large difference between the team play in OPL and Academy because the games in both leagues have many inconsistencies. I feel like the most noticeable disparity between the two, is the raw mechanical skill of the majority of the players. In OPL, you can rule out a lot of the players from mechanical skill alone, but in Academy, almost all of the players have the potential to outplay or show up on a certain day and have an outstanding performance. There are also more resources available to Academy players in general, as there are larger companies/organizations in NA that help facilitate the growth of their players on their Academy squad.

Did you expect to win Academy? How have you handled the final loss and what are your expectations for the summer split?
Honestly most of us didn't even expect to make it to the finals at all; our first goal was to make it to playoffs and only after that were our sights set on winning. Our roster on paper didn't look good at all, but we improved drastically as a team and as individuals as the season went on. Losing the grand final didn't feel as disappointing as it seemed because we put up a 5 game series after going down 0-2 in the beginning; so being able to play the series out such that we had chance to reverse sweep was exciting and rewarding in its own right. Going into summer split some teams are revamping their rosters, so it's hard to predict how things will pan out. Expectations leading into the second split won't be low as we have already proved to ourselves that we're capable of contesting first, but we don't expect to win easy as we have a lot of room to improve still.
You are competing with some fairly high profile names in the NALCS Academy League. Do you ever pinch yourself and wonder how you found yourself playing against these names or is it just another day in the office?
At the beginning of the split playing against the bigger, more respected names in the league had me a little nervous; but as I practiced more and more against them I came to the realization that they weren't as far ahead of the curve as they seemed in my mind. League is a team oriented game in professional play nowadays, and that one star player can only do so much when it comes to winning. This diminishes the effect of the astounding players on a lot of the academy rosters, and if anything it taught us the importance of having good macro or cohesion as a team.
Out of all the NA Academy players, pick your dream team with yourself as ADC.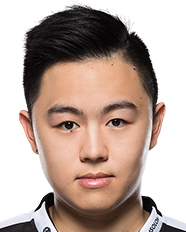 Top: Brandon "Brandini" Chen
Brandini feels like the most rounded out top laner in Academy.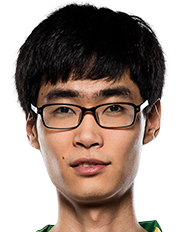 Jungle – Byeong-hoon "Shrimp" Lee
Shrimp is most likely the best jungler in the league, arguably one of the best players in Academy.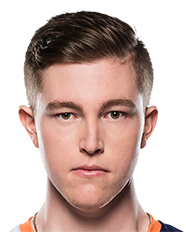 Mid – Tanner "Damonte" Damonte
Definitely the best mid laner in split one, Damonte really knows what he wants and is very decisive.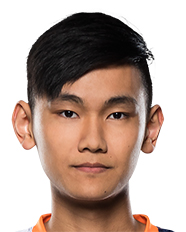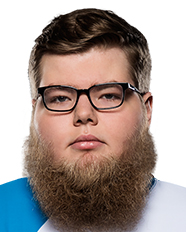 Support – Tristan "Zeyzal" Stidam
Personally really impressed me as a player, would be dope to be able to play with him one day.
Keep up with Lost as he plays in the summer split of the NALCS Academy League later this year at lolesports.com!
Update: Lawrence will be playing his first game in the NA LCS on Echo Fox's starting roster tomorrow, Sunday 29th July at 9am AEST. Make sure to tune in and support him!
Images courtesy of Riot Games/NA LCS