With one week remaining in the regular season for Overwatch Contenders, the ORDER army have announced their expansion into Overwatch.
Already one of the biggest organisations in Australia after starting in late 2017, ORDER's League and PUBG teams have been successful domestically. On top of this, their Rocket League, Street Fighter and CS:GO teams recently completed a hat trick of wins at the first Gfinity Elite Series. This expansion sees them acquire Blank Blue's slot and players in the Overwatch Contenders Australia league.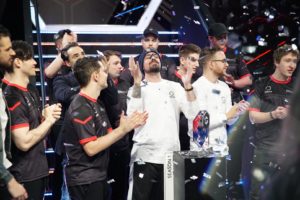 Head of Operations Naithan "Inveigh" Briffa told us that the org has been looking at Overwatch "since ORDER was founded, but as is the case with all our teams, we were looking for the right people. When we first spoke to Ben and the team we knew we had found great people to bring into the club, and with the Melbourne Esports Open just around the corner, we couldn't have asked for better timing on the opportunity that was put in front of us."
The team is currently sitting 3rd in Group A of Season 2 Overwatch Contenders Australia, with a 3-1 match record and 10-6 game record. They also made the Season 1 LAN Finals, finishing in 3/4th after losing to Masterminds GC in the Semifinals. The sister team to Blank Esports – Australia's most successful Overwatch team currently competing in Contenders Pacific – will be looking to go one step further this season at the Melbourne Esports Open LAN Finals.
Team manager Ben "Smash" Lehane says the team is "thrilled to be coming under the ORDER organisation. Of course, we'd like to thank Blank Esports for providing us with the opportunity to play under their banner… but we decided it would be best to start a new story and come out of the shadow of the Blank main team."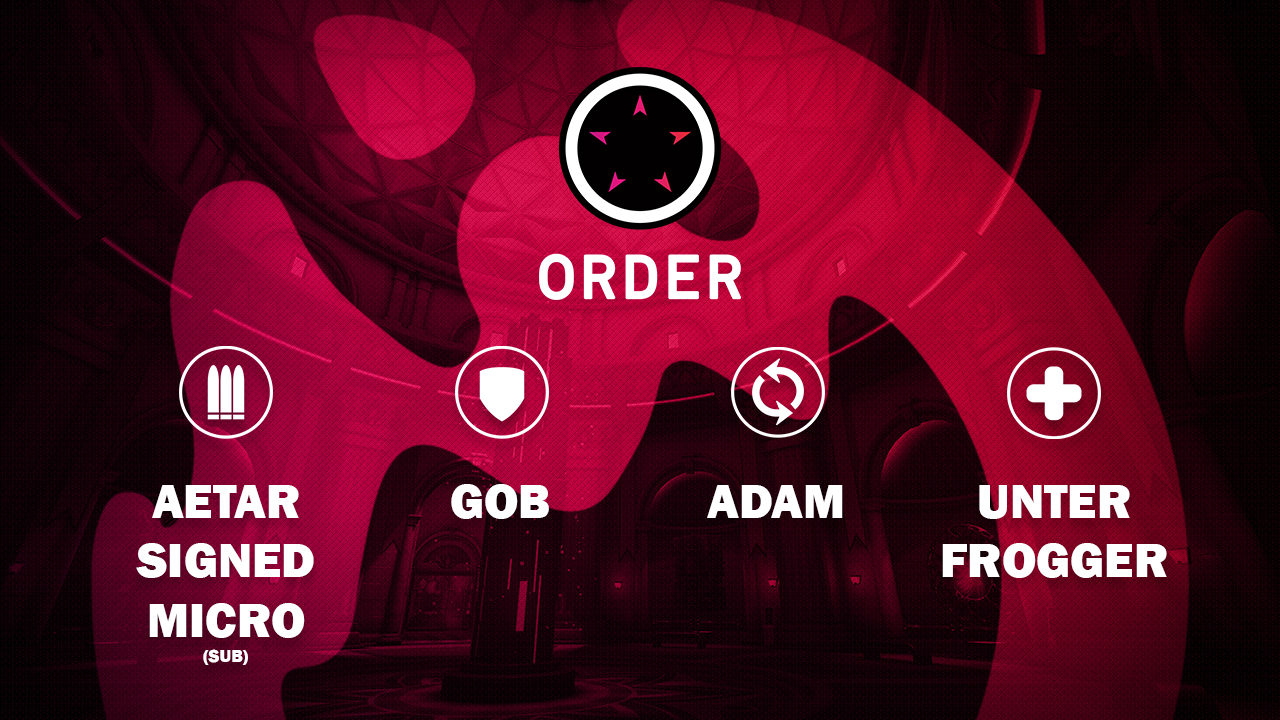 ORDER have added former Blank Esports player and Australian Overwatch World Cup team manager Andrew "Rqt" Haws as head coach, adding more experience to the star studded roster. "We are thrilled to be working with someone as experienced and professional as Andrew and hope this will push our game to the next level," says Smash.
The team is hopeful for their chances at MEO, but qualifying isn't enough. "Representing the ORDER name on the biggest esports stage Melbourne has ever seen is our motivation, and lifting the trophy is our goal."
---
Follow @ORDER_army on Twitter, and watch the Overwatch team compete under the new banner in their match against Dignity next Monday 30th July after 12pm on Twitch.