Already got the post-Contenders blues? Don't stress, the Overwatch World Cup is here in the nick of time to satisfy all your competitive Overwatch cravings.
One of the highlight events of the year, the Overwatch World Cup gives players the pride of representing their nation. If you are from a big nation, you get the chance to prove that you are the best in the world. If you're from a smaller nation, it's a chance to show that you can stick it to the powerhouses.
However, for everyone, it's a great chance to get scouted for that next step in their career. Mickie and Thailand's amazing performance at World Cup 2016 saw him get scouted for Team EnVy and eventually Dallas Fuel. Players like Moowe (Hong Kong) have had stellar performances already in this year's World Cup and are turning heads.
Team Australia has a deep history at the Overwatch World Cup. Having played at Blizzcon in 2016 and 2017, the team will be looking to go back again in 2018. In 2016, Australia got an automatic invite with a roster featuring the majority of the Tempo Storm roster and Muselk, a popular content creator.
Last year's qualifiers in Sydney came down to a 5 map thriller against Japan. A back and forth series, the final map Oasis saw Australia get taken to 0-99 twice by Japan before miraculous comebacks on City Centre and Gardens sent the team to Blizzcon.
2018's team takes the brightest home-grown talent and mixes it with the veterans of the Australian scene. In what was a surprising selection to some, 17 year old flex support Akraken made it in over Blank's Tongue, but the young superstar has proven his worth on Sydney Drop Bears, constantly improving week after week.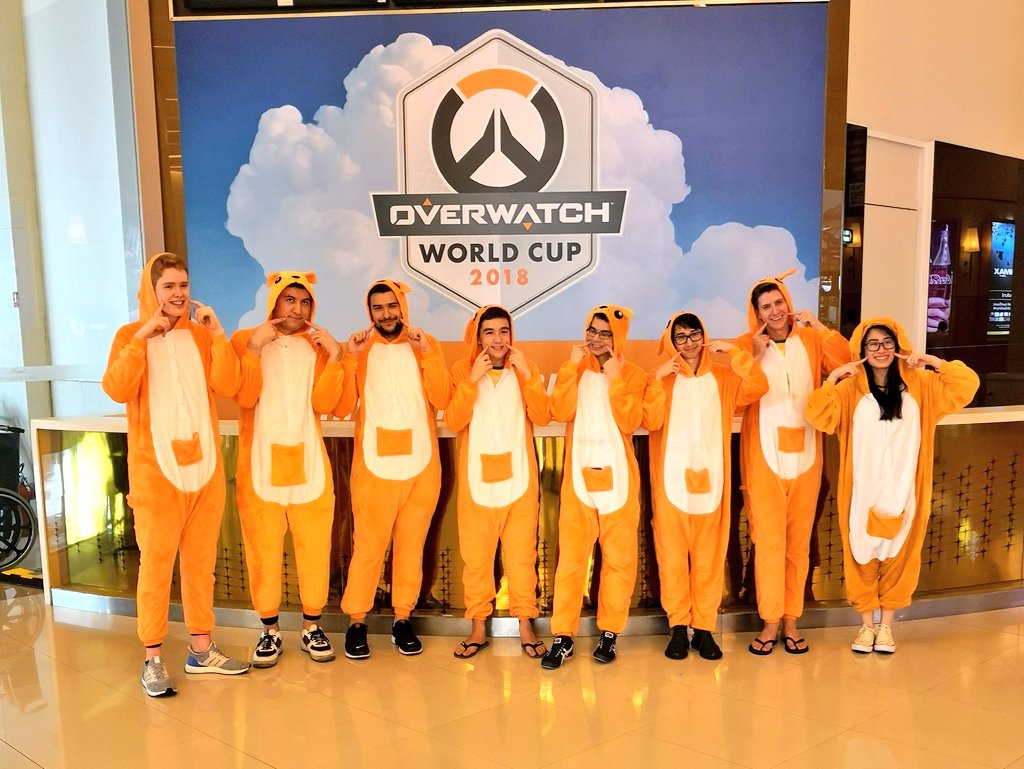 World Cup veterans Yuki and Trill return, but the two have never played alongside each other in an official capacity. Yuki was on the 2016 team alongside current Dark Sided teammate Termo, and while Termo didn't get selected for 2018, Dark Sided's Contenders Season 2 off-tank Punk did. The 16 year old prodigy will be on everyone's radar in Bangkok after another brilliant season over in Contenders Australia.
"I don't feel under that much pressure to perform," said Punk, "but I want to prove that I can play to a very high level against people who have a lot of experience in the Overwatch League and are very good."
"I attended the 2017 Group Stage in Sydney and that was just insane. The hype and the atmosphere was surreal and I've always wanted to play in that environment."
Leyton "Punk" Gilchrist
In 2017, Blank Esports was Team Australia. Trill and the rest of the team unfortunately got reverse swept by eventual grand finalists Canada in a hotly contested quarter final, but put up a valiant effort. In 2018, Trill is joined by current Blank teammates Hus and ckm, and all three are out for redemption after a season of misfortune over in Contenders Pacific.
Speaking of valiant efforts, Australia's own Overwatch League superstar Custa is on the team. The LA Valiant support has never played at a World Cup despite now being Australia's most decorated Overwatch player. His Overwatch League experience will be crucial for the development of the Australian team not only at World Cup but for their futures.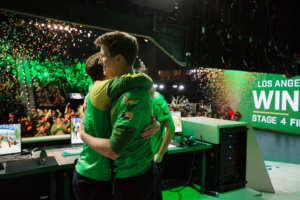 Rqt and Gunba also return to the World Cup from 2017 as General Manager and Coach respectively. Rqt has been back in Australia working with ORDER as their Head Coach, while Gunba helped steer LA Valiant back on the right track at the tail end of the Overwatch League season.
Their past experience as players will help the rookies of the team, who will have very limited experience of playing in front of a massive crowd like the one to be expected at Royal Paragon Hall in Bangkok come Friday. And while there was the hometown advantage last year, Team Australia are on enemy territory, and the competition is fierce.
As the 13th seeded team out of the 20 who qualified (based off the skill rating of the country's top 150 players), the Bangkok Qualifier features 3 teams at a higher seed.
China at Seed 1 are led by Shanghai Dragons' support Sky and a talented lineup of Contenders China players.
Punk listed China as Australia's biggest threat in the group. "China are looking like a very daunting task to overcome. I'm looking forward to playing them as they are all Overwatch League tier players."
Sweden bested Australia at the 2017 World Cup qualifiers, and 5 players from their 2017 campaign will return to Bangkok to try and qualify for Blizzcon once again. With 4 Overwatch League players on their lineup, they are the most decorated team heading to Thailand and a threat to Australia's chances.
Punk spoke highly of the 3rd seeded team, saying that "We are looking to beat Sweden. If we can, it'll put Australia on the map for Overwatch and help our chances of going to Blizzcon."
Denmark have Boston Uprising's main support Kellex at the helm to hopefully lead the team to redemption after bitter disappointment at last year's Shanghai Qualifier. Kept out of playoffs by Thailand, veterans Nerfdd and Fischer also make a return to try and take the Danes to Blizzcon for the first time after two years of just missing out.
Spain will be short a man after Philadelphia Fusion support NeptuNo announced that he was taking time off after Overwatch League to rest. Even without their star player, they still field a strong roster including ex-San Francisco Shock support dhaK, World Cup veteran Linepro and a smattering of ex-Dignitas players.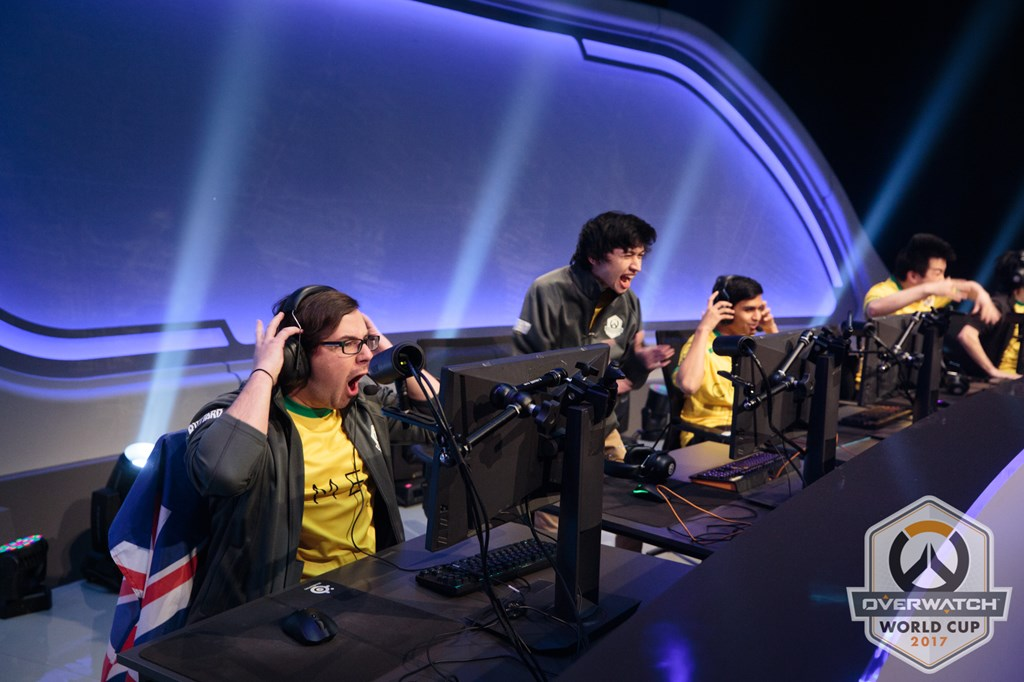 As for Thailand, the roar of the crowd will be deafening. With hometown hero Mickie in the lineup, the inspirational Dallas Fuel tank will be looking to lead Thailand to their first ever Blizzcon berth.
With a mix of players from MEGA and Xavier – Thailand's two teams in Contenders Pacific – the team shouldn't be discounted even if they are the lowest seed in the qualifier, because the power of the home crowd can truly be a 7th player.
As to what it'll take, Punk said "a big factor for [our success] is Gunba. He's one of the hardest working people I've met."
With not much separating all 6 teams in terms of power, the Bangkok Qualifiers should be on everyone's radar as one of the tightest at this year's World Cup, and every Australian should be getting behind the Green and Gold as they show their skill in their run to Blizzcon.
---
You can catch more OWWC Thailand coverage right here on Snowball Esports, I'll be on the ground covering it throughout the week!
Be sure to follow Punk and Team Australia on Twitter.