We all know about the success of the Dire Wolves and the Drop Bears – winners of the two headline competitions at the Melbourne Esports Open (MEO). You probably know about the Chiefs' domination of eXTREMESLAND. And you may have even heard about the awesome Poppy play in the high school Eleague Victorian league of legends final. Well, let me introduce you to three names you may not have heard of – Meg Reimann, Nick Kan, and Mitch Kendrick – winners of their respective age divisions in the Pokémon Video Game Championships at the MEO.
On Sunday, September 2nd, fifty of Oceania's best Pokémon Video game players brushed off their 3DS' and brought their party of six Pokémon to the Melbourne Park Function Centre. With the 2018 Pokémon World Championships having just concluded, the MEO Pokémon Video Game Special Event was the first opportunity for players to earn championship points for this season.
"Including a Pokémon VG Special Event within one of the most glorified esports event in Oceania, means a lot to the community," said Nash Hawnt, Pokémon VG competitor and owner of Justice Esports. "And it further highlights to me that the Pokémon VG is starting to become recognized as an esport. Panda Global and my own org have picked it up as a minor, and other orgs have expressed interest in the game. It is a community-based game, so you can develop quite a following if you invest in the scene."
At Pokémon VG tournaments, players are split in to three age divisions – Junior (ages 10 and under); Senior (ages 11 to 14); and Masters division (ages 15 plus). They compete in a Swiss-style tournament against players in their division, with a top 8 single elimination cut to determine the winner. Every player brings six Pokémon to the tournament, choosing four to bring into battle once they see their opponent's team. Winning a battle relies on the player's ability to craft a strong team, and predict their opponent's next move.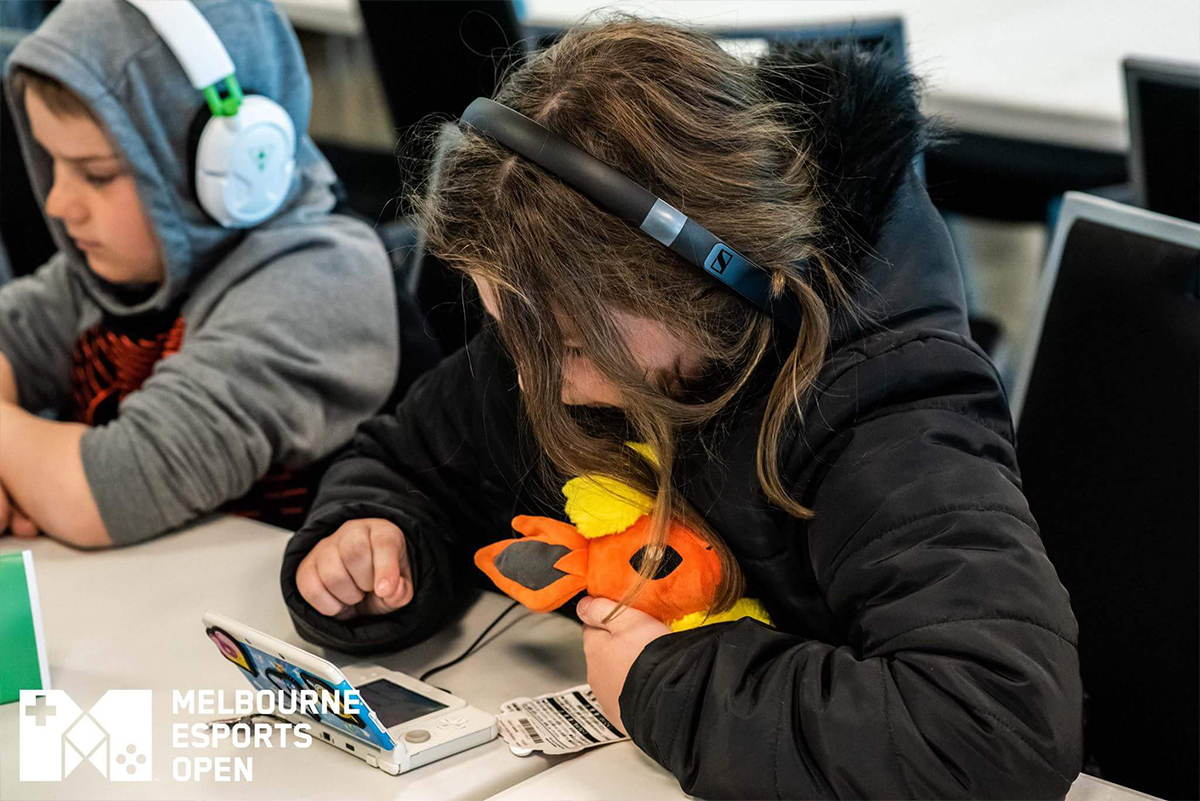 Compared to other esports, the prize pool offered at the biggest Pokémon events, is quite small. However, the best players in their regions are rewarded with travel stipends and the opportunity to compete internationally.
Take, for example, the MEO winner of the Pokémon VG Junior division, Meg Reimann. At only 8 years old, her passport has more stamps than most adults. She began her Pokémon VG journey at a Regional event in Brisbane in 2016, and has since travelled around Australia, to New Zealand, the UK, Brazil, and the USA on three occasions- all thanks to her success in the Pokémon video game. Meg now has her sights set on the next International Championship – Sao Paulo, Brazil in November.
For a country in a region with a relatively small player base, Australia has enjoyed a disproportionate amount of success at international tournaments. Last year, Australians won the North American International championships in all three divisions, with Nick Kan (winner of the senior division at the MEO) going on to win the 2017 World Championships.
So how do you become a successful VGC player?
"The transition from casual to competitive player is not as difficult as you would think," says Nash, who coaches junior division players in the US and EU, as well as Australian Max 'OrangeOcelot' Howard (a junior division player who is on the content creation team for esports organization, Tainted Minds).
"I would encourage players to watch some of the content from Aaron 'Cybertron' Zheng, and watch some of the videos from the world championships. What led me to become so passionate about the game was Sejun Park and his Pachirisu from the 2014 World Championships. Having fun, practicing, and being passionate about the game are all very important."
---
If you want to get involved in the competitive Pokémon video game scene, use the Pokémon tournament locator, check out the PokeAus Facebook group, or contact your local hobby store.
Photos courtesy of Melbourne Esports Open/ESL Australia