You may have seen the launch this weekend of qualifiers for the first season of the InstaFrag League. In the waning light of the Melbourne Esports Open, I sat down with its Senior Admin Owain "Big O" Phillips to get a sense of what was to come from this new FACEIT-powered league.
The strength of any competitive community is built in its grassroots. AFL stars are born in Auskick, the English Premier League has its Academies, and even looking at other games shows us Magic: The Gathering pros cutting their teeth around the tables of their local Friday Night Magic programs. It gives you an introduction to competitive play, and a taste to find more and better competition.
This is the crowd you can expect to see in the InstaFrag League. Partnered with FACEIT, it's a league that's all about the grassroots. It's for the young, the hungry, the tomorrow of Oceanic Counter-Strike. You won't find any of the domestic top 4 in this league – at least not in the first season.
To that point, Big O commented that while he wasn't expecting any top-tier teams because "We don't have a large amount of money to dump straight into the prize pool" to attract these pro teams. This allows Big O and InstaFrag to target the "lower-end teams that keep recycling and struggle to find progression."
InstaFrag aims to deliver this progression by giving these teams a platform where they can play best-of-three CS:GO on a weekly basis. Big O describes himself as "a firm believer that best-of-three CS is where players are made" and even though lower-tier teams playing best-of-threes may not lead to elite-tier gameplay in the short-term, InstaFrag are confident that "giving these teams a chance to play is going to make things better for Australia as a whole."
The InstaFrag League will have three divisions: The 10-team Premier league, the 22-team Advanced league, and the unlimited Open league. There will be a robust promotion and relegation system to allow progression up and down these tiers, including auto-promotion and relegation between Open and Advanced leagues and the possibly of invited "Inject" teams entering these tournaments to shake up the teams that make up the Advanced league.
Big O stressed that after the first season though, teams will only be able to play their way into Premier league as InstaFrag are looking to highlight teams that earn their way to the top through their own merit. Ultimately this will allow teams that develop over time to eventually play against the invited teams that will take up the bulk of the Premier league.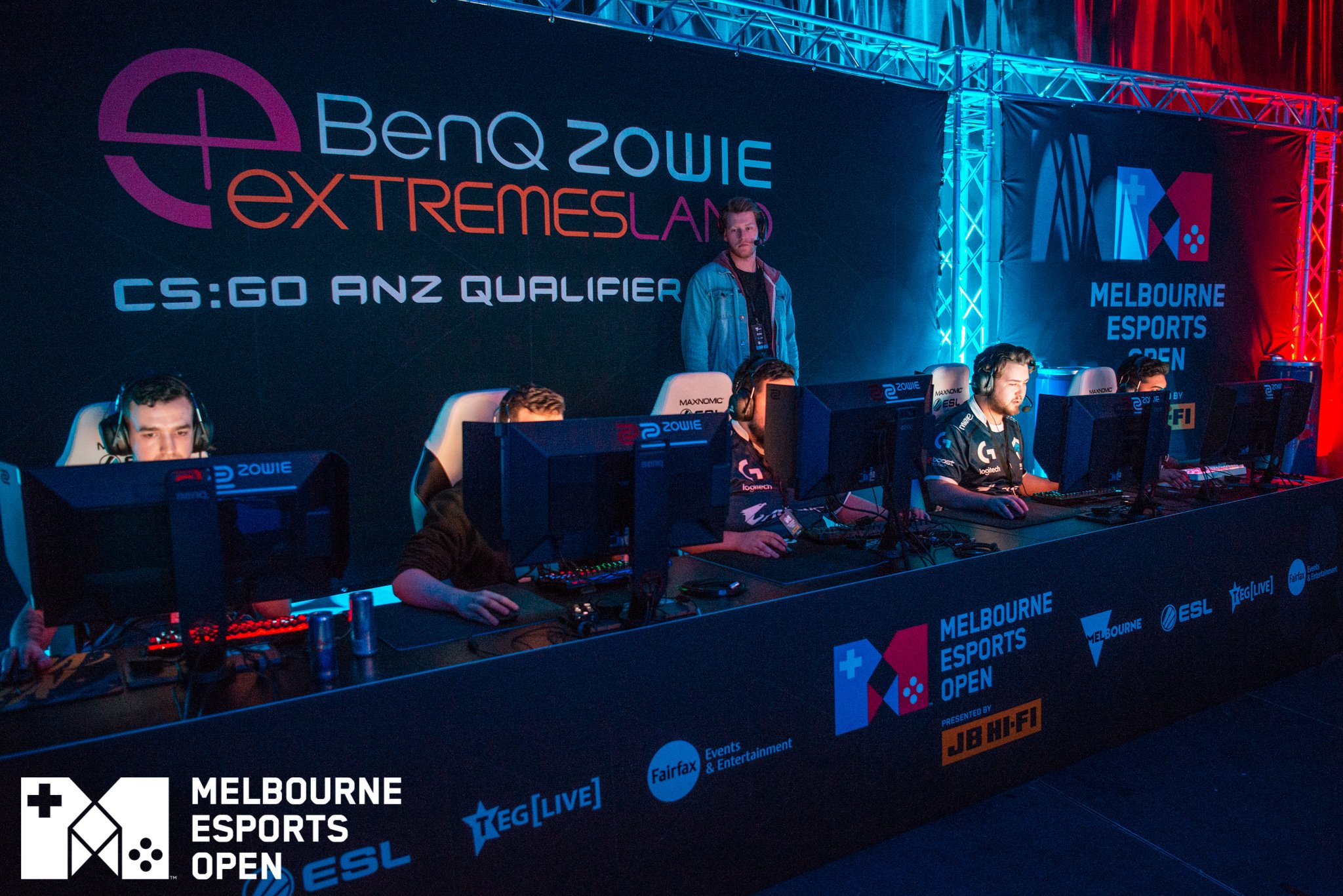 Five of these Premier league teams we already know: Expect to see Trident (formerly Team TBD), Taboo, MC, our friends at Respawn Ninja Black and Chiefs Academy – with five more to join them by the time the three leagues launch on October 1st.
InstaFrag gets to tick a few neat boxes in its partnership with FACEIT. Using their platform at this point is great for the league without doubt – the team hosting the current major is a nice horse to hitch one's wagon to. Of perhaps greater significance is that it marks the first foray of the PUG service into operating a league.
Big O remarked that "we're actually the very first league across the world run by FACEIT." Bringing something else new to the community after the major and their recently-announced foray into PUBG puts the league in illustrious company, and it's great that they're bringing it to Oceanic esports first.
InstaFrag have been working with Cristian "Omicron" Duca at FACEIT to be the test pilots of the new league service – a partnership Big O had a lot of praise for the "give-and-take" nature of. With InstaFrag getting the shine of the FACEIT collaboration, and FACEIT getting a great opportunity to test their league on the front line, InstaFrag are "pretty confident that what we've got set up now is going to be a pretty damn good challenge for other leagues in OCE."
InstaFrag have also put a lot of thought into how teams will be able to broadcast their matches. It's not uncommon for leagues to allow flexibility for matches to be played anywhere within the "match week" and the InstaFrag leagues are the same. Teams in the Premier league will keep in contact with the league about those match times, as Manic and Conky are the partnered casters helping to bring viewers these Premier matches. Developing teams will be able to build a fanbase by having their matches broadcast on their own channel, and this also comes with it an opportunity for perhaps the development of newer casters as well.
---
From top-to-bottom, the InstaFrag league is positioning to be a wellspring of development. From new teams, young players to the streaming, casting and production side of things, InstaFrag have set FACEIT's first foray into being a league platform to be the place to see tomorrow's stars, today.
Qualifiers continue with the closed premier qualifiers next weekend, and don't forget to look out for the league starting from October 1st!
Photos courtesy of Melbourne Esports Open/ESL Australia