This is going to be a more personal article than anything I've ever written.
I sat with the diehards in the crowd for most Australian matches at OWWC Bangkok. Sitting next to the 20 or so Aussies who flew from all over the country, sitting next to the parents of the young Akraken and Punk, our voices louder than the hundreds – even thousands strong crowd.
Coming into Day 2, Australia needed a few results to go their way. If Denmark lost to Sweden 0-4 or 1-3, we were straight through to Blizzcon. If it was a 2-3, we needed one map off China. As Sweden were led under the guide of Reinforce and the roar of the Australians, they closed out an intense five-map series.
We had honestly thought at that point we were through. It wasn't until we returned to the media room, checked the rule book and saw that the tie-breaker was "map wins" and not "map differential" did we realise that we needed to win another map. Australia and Denmark were on 12 maps a piece and they held the head-to-head after beating us 3-1 yesterday.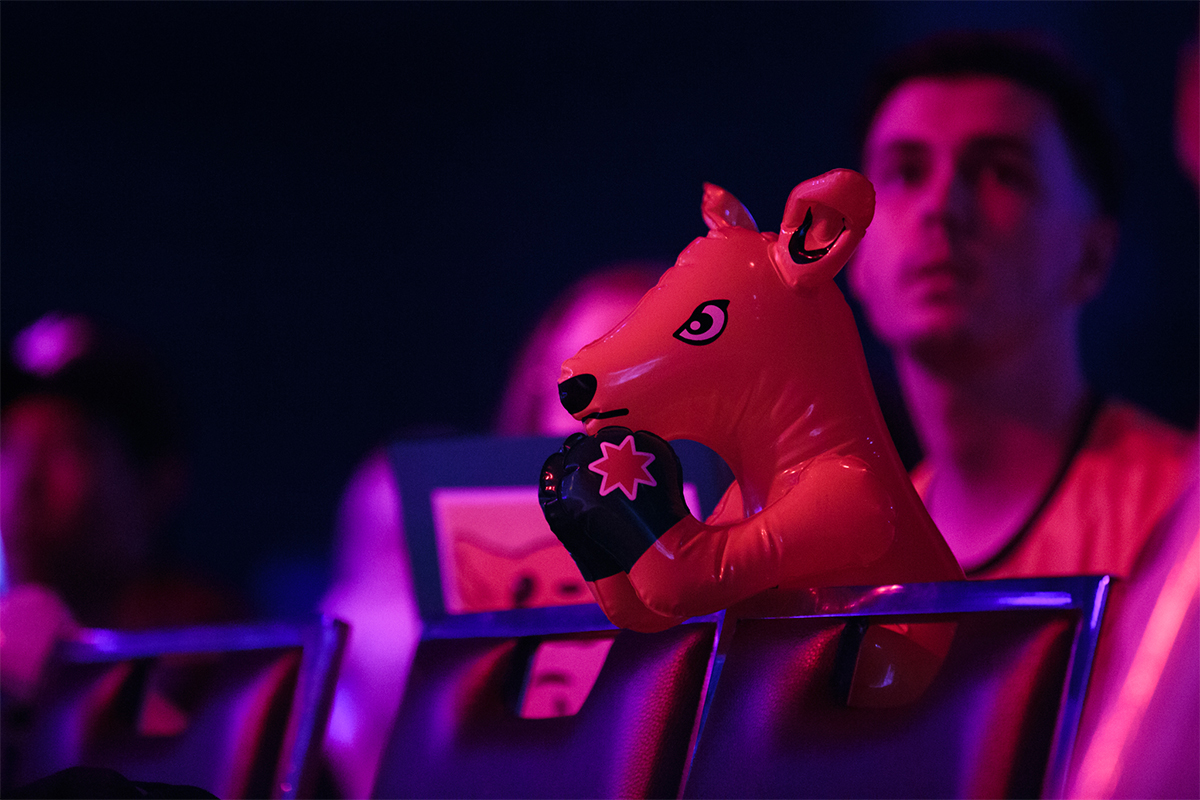 Then it was our turn on stage. As I sat next to the diehards, we were totally and utterly outnumbered by the rest of the crowd. China's fans took up a whole block while we took up a row. But, the fifth floor of the Siam Paragon was packed with spectators – some from either side, some neutral, but all were hoping for a great game of Overwatch.
And that's what we got. A nail biter from start to finish. One map, we constantly told ourselves. Control hadn't been our strong point the entire weekend, and we were exploited for it by China. We lost the first point on Nepal but it wasn't over. Punk's Mum said it herself: "It's a best of three. We can come back."
We managed to take Village thanks to Ckm firing from above on Pharah but it wasn't enough to win the map. We went down on Shrine but hopes were still high.
One map. King's Row was Hus' playground. He was constantly landing headshot after headshot on Widow. He landed massive EMPs on Sombra and even did a cheeky back-cap or two to keep us in the map . While our defense was strong, we faltered in attack. One last fight, one last ultimate investment coming near the end of Streets, but it wasn't enough.
A break. A breather. Time to calm down and just hope.
While Australia's map choices had been a bit wacky throughout the World Cup, Gunba was sticking to the tried and true trio of King's Row, Temple of Anubis and possibly Rialto. Our defense on Anubis had been strong all weekend.
We rattled out our Aussie Aussie Aussie chant in hope, trying to deafen the hundreds-strong Chinese fan base. Our attack was okay, it was a bit slow to start out with but we still captured the first point. Hus was still hunting heads, Trill was having a field day on the Chinese supports. While we weren't able to capture the second point, we weren't concerned. Defense had been our strong point.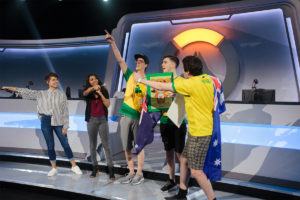 Trill's Orisa stood its ground. Hus' Widowmaker was unstoppable. Ckm's Junkrat and Pharah looked terrifying the entire series. Custa and Akraken were flexing onto every possible support to make it work. And then there was Punk's trusty D.Va.
As three minutes ticked down to two, the tension was high. Cheering every kill, every dink, every hold. We had split China off and Hus was picking them off. Sitting next to Sandsh8rk, who was one of the leading voices of the diehards, we had an arm on each other's shoulders as we braced for the win.
Then as overtime came and ticked down, we were on the edge of our seats. Then the play happened. China's Krystal had just popped his Dragon Blade which he had held onto for over a minute. He had just snuck away from the chasing Aussies after winning the previous fight and as he dived on the back line, Akraken turned around on Brigitte and stunned him.
From there, we were on our feet. We knew we had it. The fight was ours to take, and then as Hus picked off Sky and Krystal on the return, the map had finished.
Australia were going to BlizzCon.
You probably saw the scenes of us jumping around on stream – the entire row was on their feet. For Punk and Akraken's parents who were sitting behind us, it was a proud moment. Ashley led the Aussie Aussie Aussie after the win and we had the whole crowd behind us. A Chinese fan even gave us some Strepsils to soothe our aching throats. Being a part of that was something I don't think I'll get the chance to experience again.
Of course, there was another map and potentially a tie-breaker too. On Rialto, while our first attack was strong, we were still held off on the second phase just like King's Row. Our defense was steadfast though. Punk came up absolutely clutch with a three-man Self Destruct and everyone was on their feet. Hus was spawn camping them with his Widowmaker – he was by far the MVP of this series.
Australia clinch their ticket to Blizzcon and the playoffs of the Overwatch World Cup 2018.
Then as the final fight came around, with China's ult economy drained, we were in for a map five and a chance at being the first seed. The roars were even louder than the first time around.
While we were hopeful that we could miraculously take the series, it was also on Lijiang Tower. On Night Market, Sky's McCree shut down any semblance of an attack before it started. We never got set on the map and while Hus pulled out the counter McCree we weren't able to get on the board.
Then on Control Tower, the GOATs deathball was too strong. While Ckm's Pharah was firing from above, it wasn't enough to swing the tides in our favour. While the match ended in a painful 2-3, the deed was done and we were going to Blizzcon. The Chinese fans were going off like we did just two maps earlier. Fair play to them too, they had played amazingly throughout the weekend to get first seed.
However, as Custa led the crowd through one last Aussie Aussie Aussie, it all finally sunk in. Australia are going to Blizzcon and on my first ever international press tour I was able to see it with my own two eyes.
And that's an experience I don't think I'll ever forget.
Photos courtesy of Blizzard/OWWC