Trials is only the beginning of the Path to Pro. It brings the best of Open Division and gives them a chance to prove themselves, and possibly oust, some of the Contenders teams from last season. With a variety of talent on display, Trials Season 3 should be one of the most competitive yet.
Trials works in a single round robin format where each of the eight teams will play each other once in a four-map series. The top 4 teams from Trials will promote into Contenders for Season 3.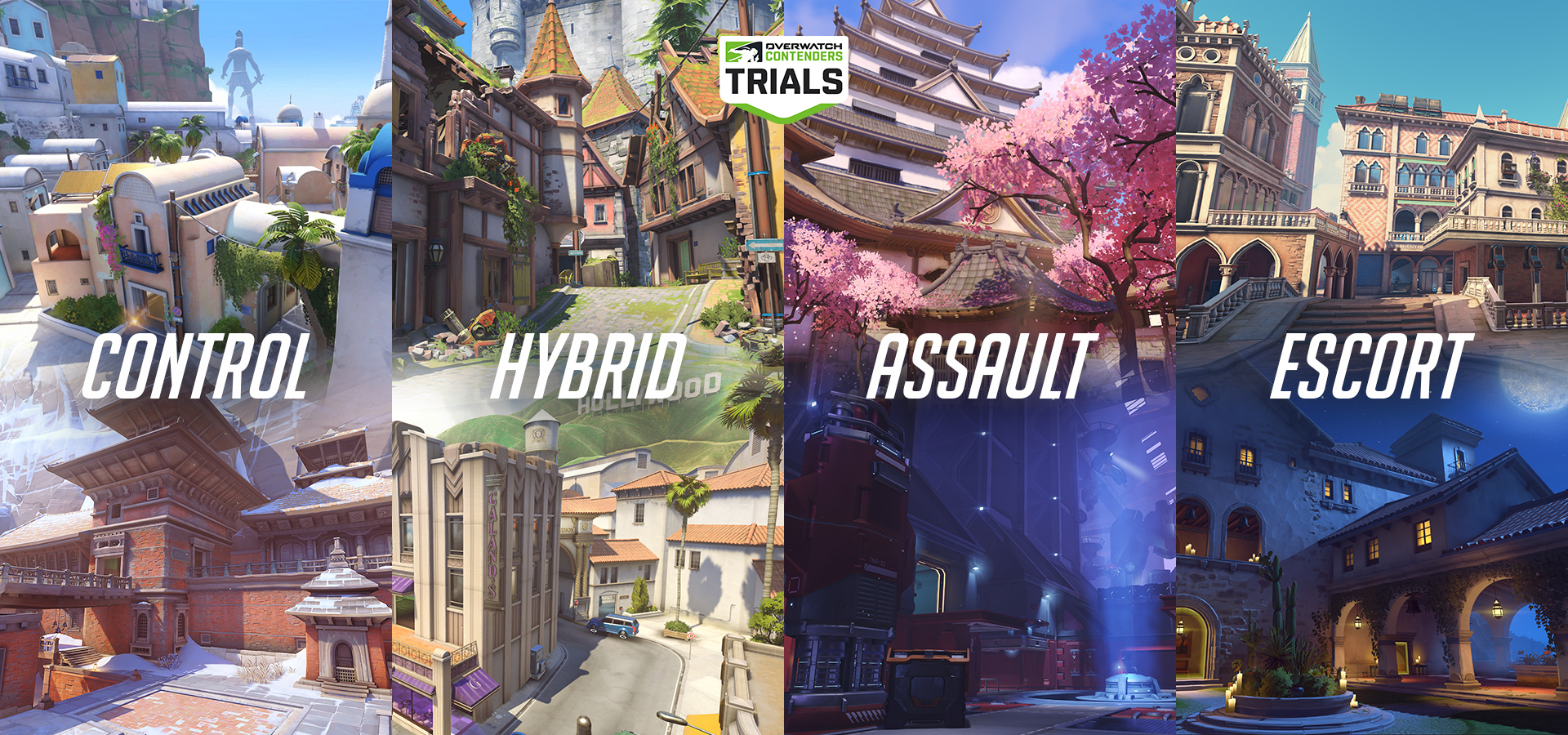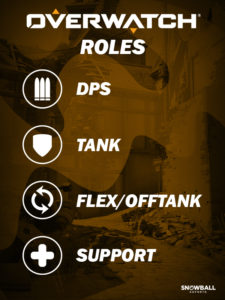 The map pool for Trials sees a few replacements from Contenders Season 2. Ilios and Nepal come on to replace Lijiang Tower and Oasis for Control, while the very popular King's Row has been swapped out for Hollywood.
Hanamura makes its way into the map pool for Assault while Volskaya remains, and the total map count for Escort has been trimmed from three to two, with Dorado replacing Route 66 and Watchpoint: Gibraltar.
Continue reading below for a preview of all the teams battling it out over the next three weeks for a spot in Australia's premier Overwatch tournament, and what they all think about their chances in Trials.
Cascade
Cascade has hovered around the Tier 2 Australian Scene for quite some time but haven't been able to make it over teams like Surge, PIXL, Exsto and Twisted Vision to break into the top. This season, that changed.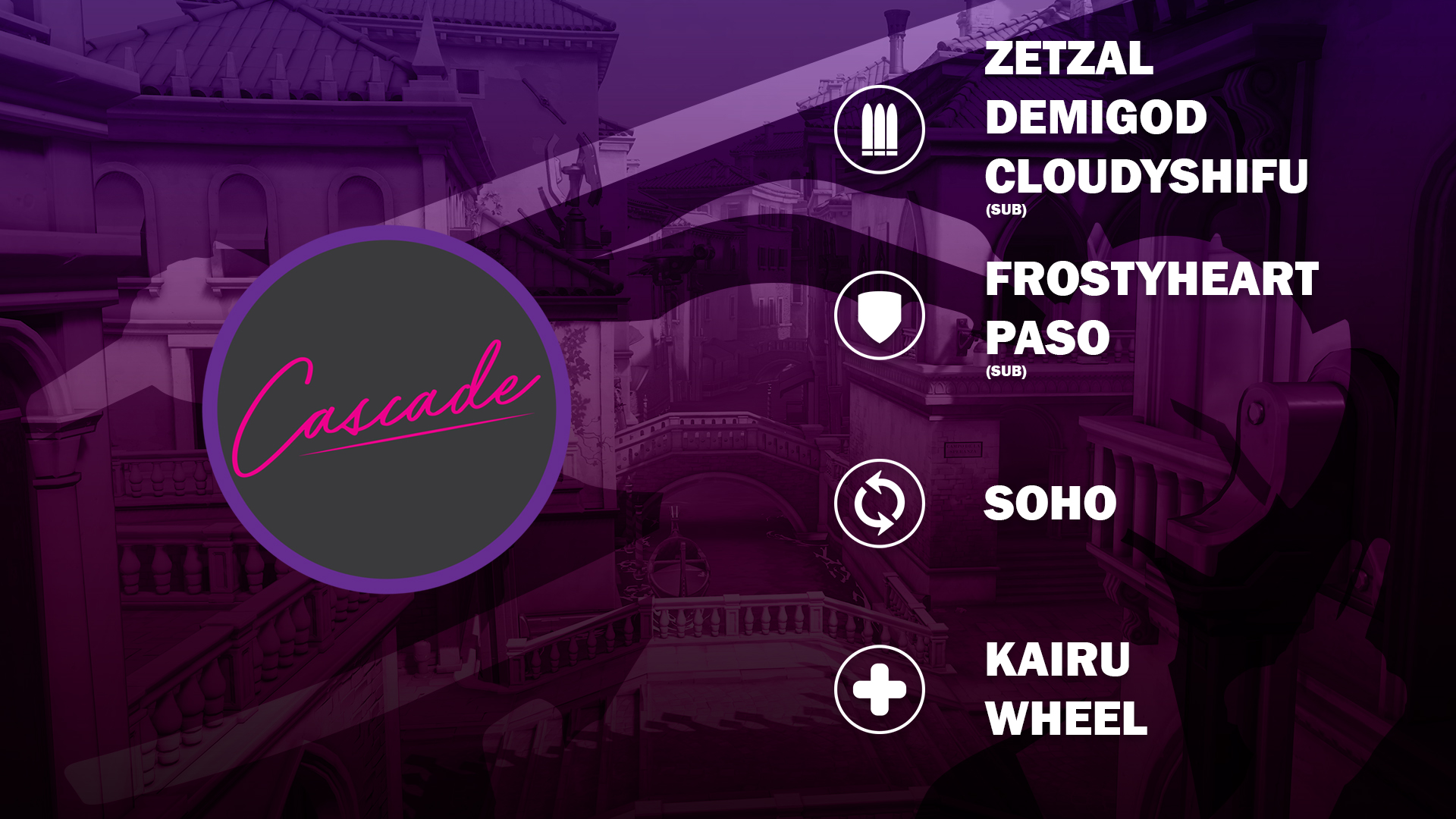 "We honestly thought there was no way making Trials," said Wheel. "The roster was constantly changing and we were losing constantly."
A clutch performance in the Rise Up Tournament secured them a top 4 finish there after beating Twisted Vision in the final week, and they carried that form into Open Division. Losing to Shoot To Kill in the first round of Open Division Playoffs, they ran the gauntlet past teams like Paradigm Shift and Korean team Pluto Gaming to scrape into Trials.
The team of Trials newcomers – aside from ex-PIXL support Wheel – weren't expecting to make it. However, now they're here, they want to make their mark.
"For playoffs, we pulled it together, played to our strengths, played out of our mind and beat them. On a great day, we have a real good shot at taking the big guns on."
SandBaggers
Sandbaggers are completely new to the competitive scene. Forming for Season 3 Open Division, the team of ladder players climbed their way to the top, taking down Breakdown 3-2 to qualify for Trials in Open Division Playoffs.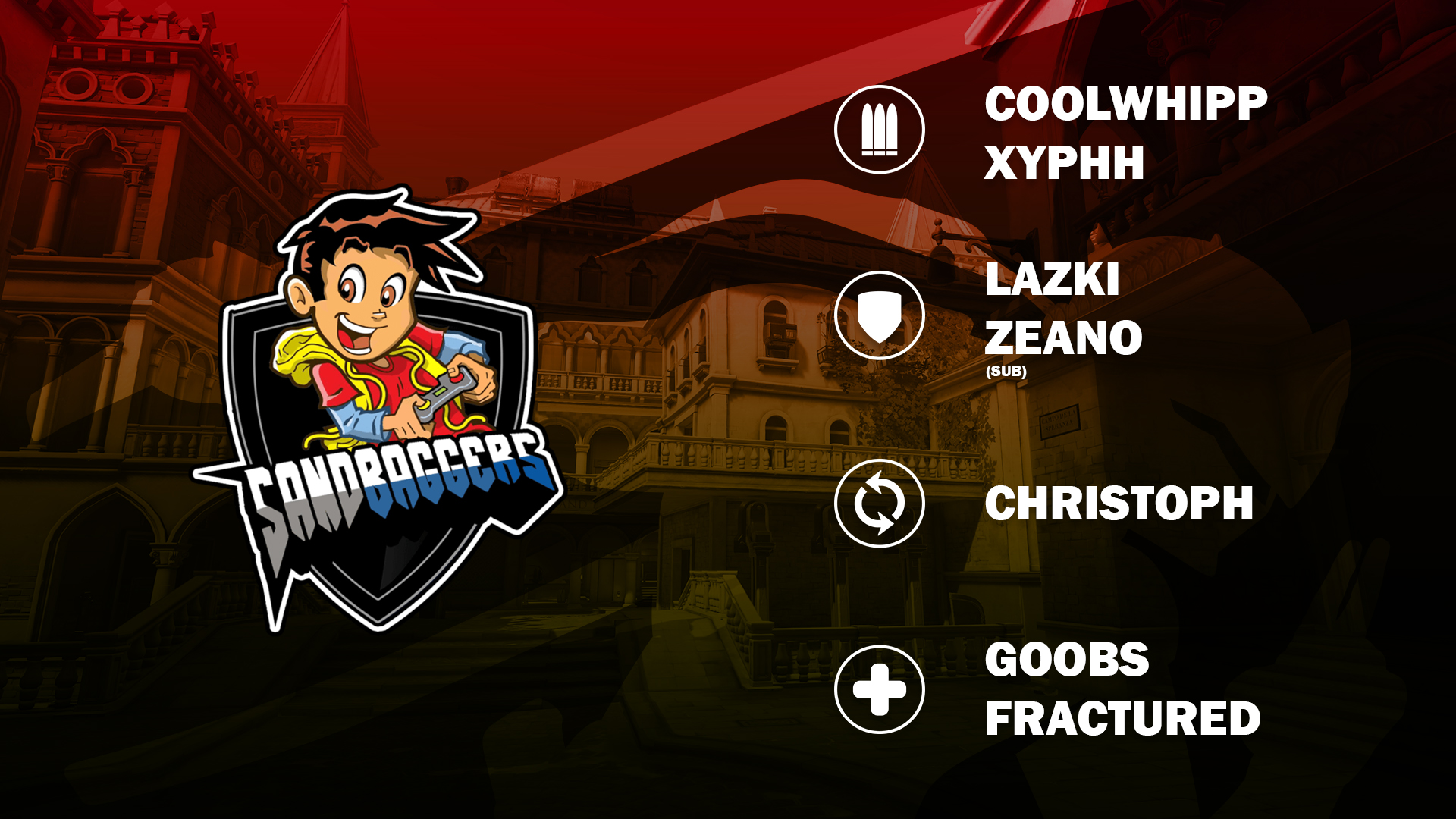 "We feel like we're the underdogs because most of our players all come from competitive matchmaking. This is our first season of Trials and we want to get our names out there," said Zeano.
With almost no major competitive experience between all players, Trials will be a great stepping stone into the Path to Pro. Anything from here is a win for the Sandbaggers.
"We have nothing to lose, and I believe we can make it into Contenders," xyphh hopes. Teammate goobs also shares the sentiment. "Trials is looking very competitive, so it should be interesting."
Exsto Gaming
Exsto Gaming was originally the remnants of the old NoC Predators team, which disbanded after Season 1 of Contenders. While the roster has undergone major changes since then, this is looking like one of the strongest renditions yet.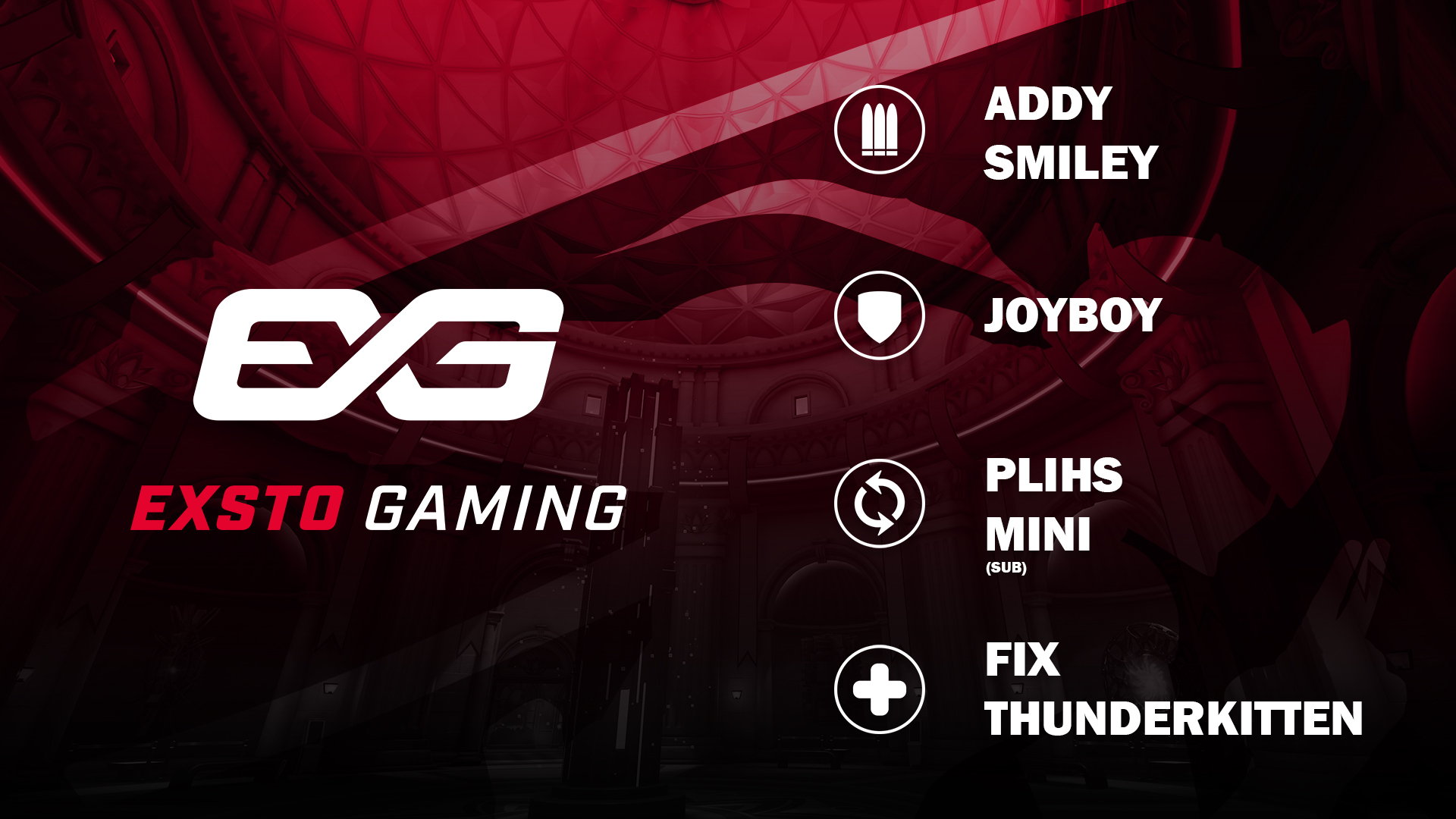 plihS, a mainstay since the reform, says the troubles of the team are behind them. "We've gone through a bit of trouble in the past but moving forward with the new roster it's looking like some great improvements are being made."
Exsto were edged out by PIXL (now Freshman Class) in the Rise Up Invitiational, but the roster has gone through a facelift for Trials. Picking up Joyboy from the Season 1 Masterminds roster, Mini from Dignity and Addy from Avant in Season 2, Exsto Gaming has one of the more experienced rosters emerging from Open Division.
The team is confident of their chances too. "You can be sure to catch us in Contenders Season 3," philS stated.
Shoot To Kill
The victors of Open Division, Shoot To Kill are very good at doing just that. One glance at the roster reveals a few familiar names – some good, some bad. However, they've come together as a strong unit to make a statement for Trials.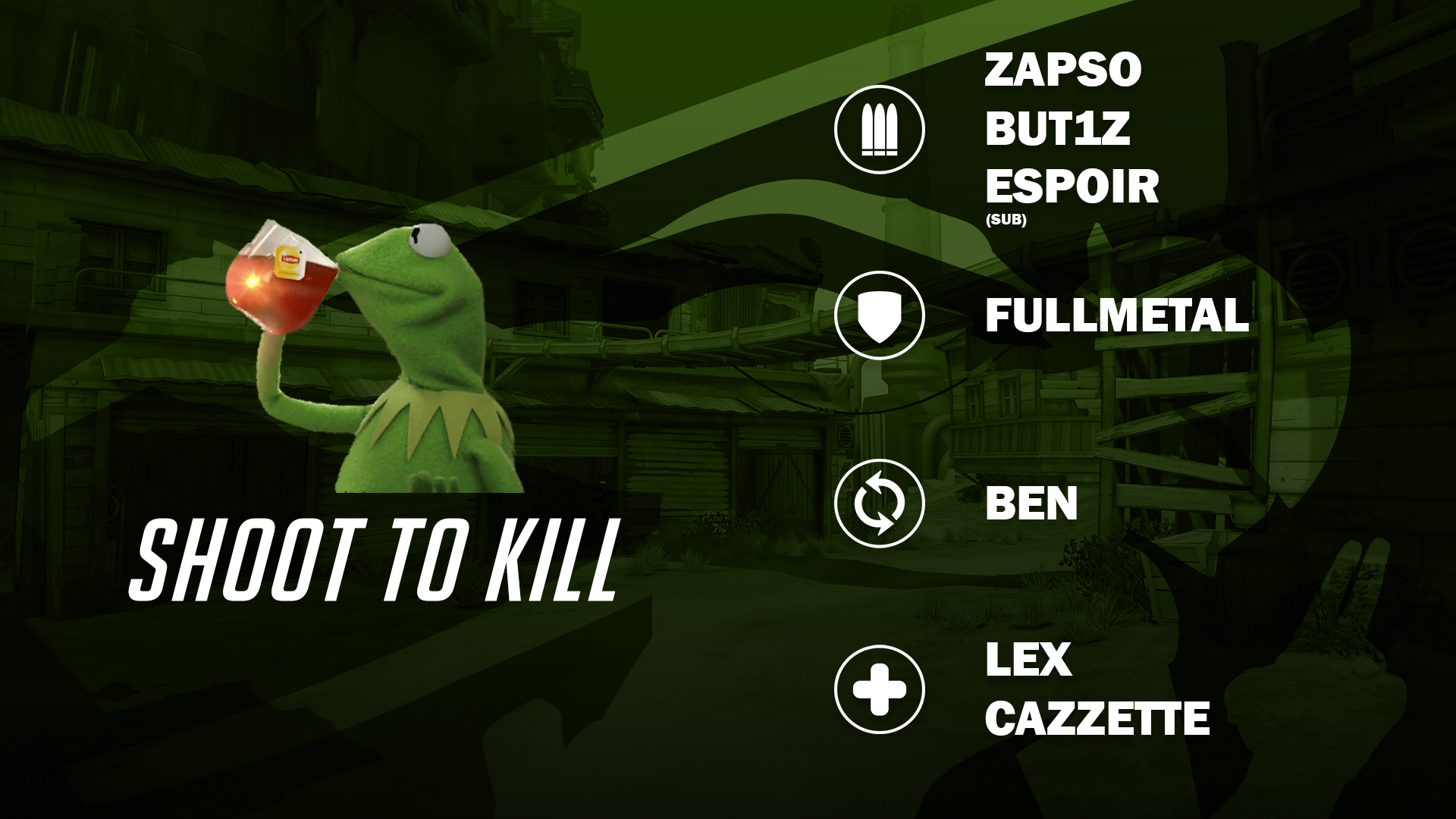 "Our team is wary of the stellar tank play around in this meta, but we think we have what it takes to beat it," said team captain but1z.
While his name used to send shivers down the spine of those in ranked, he has been tearing it up in Shoot To Kill's triumphant Open Division win. Featuring Season 1 Tainted Minds main tank Fullmetal and Dignity support Cazzette, the team is made up of some of Australia's best ladder players.
"We are aiming for no less than top two. We are trying to prove ourselves as a team, but for me personally, it's also proving that I can compete at the top," but1z said with confidence.
Freshman Class
The team formerly known as PIXL hit their stride coming into the end of Contenders Season 2, but their early performances cost them as they slid down into Trials for Season 3. The team, however, is determined to get back into their rightful place.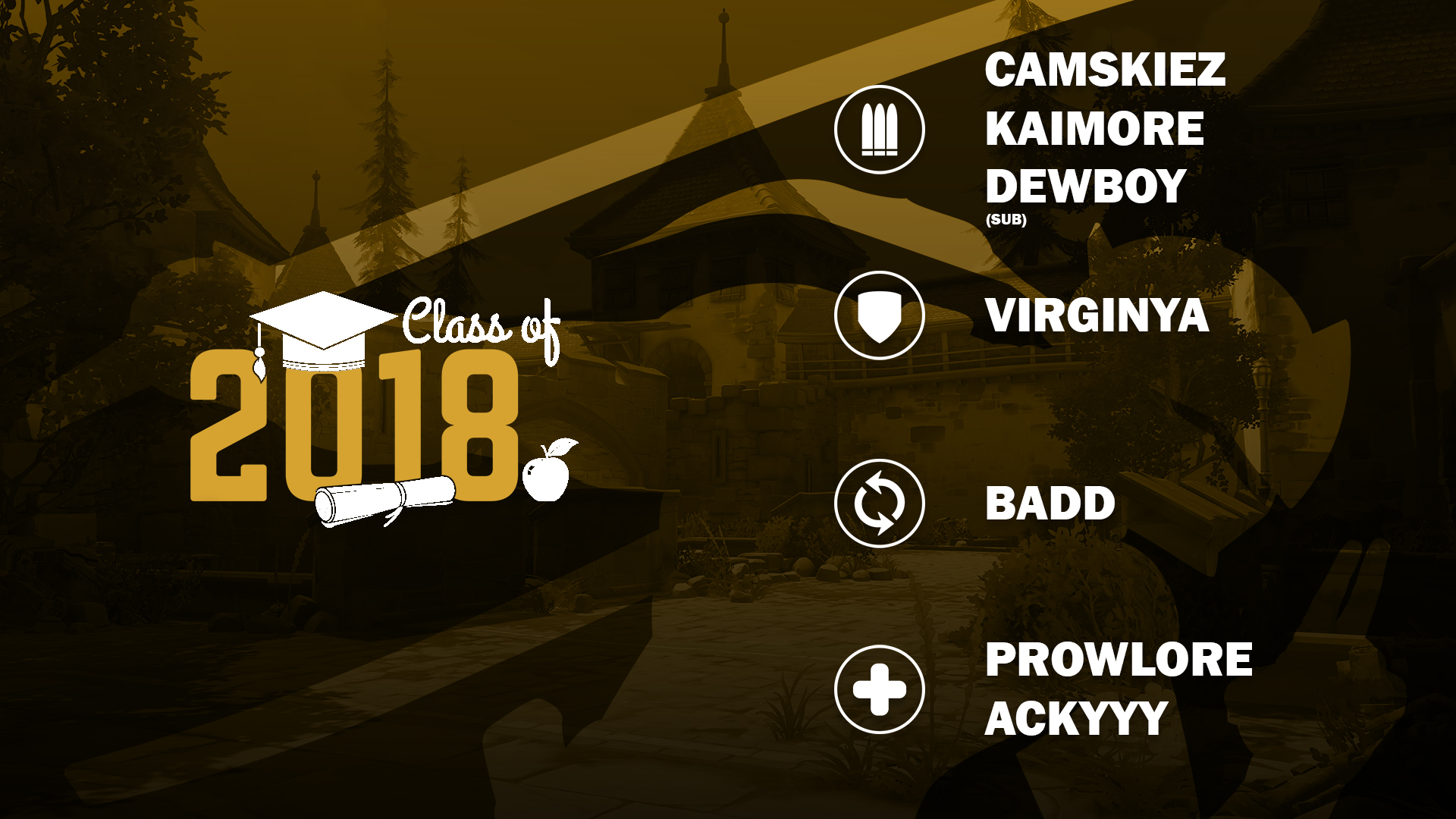 "We've been practising a lot, working through difficulties and each time a new difficulty comes up we try our best to identify it and iron it out," said Camskiez.
Winning the off-season Rise Up Invitational over Exsto Gaming was a boost to PIXL's confidence heading into Trials as they rebuilt their roster. DewBoy stepped back, making way for Camskiez, while Exirst left leaving Kaimore to replace him. However, the team's biggest loss has been their coach, Choco.
"He had a huge impact on everyone in the team and he's honestly one of the best people I've met, so I think we're all super happy for him. With his departure, I think it's become clear how much we really relied on him to help us iron out our issues.
"We know we've got a lot to work on to get through but we're confident we can do it. I think top 4 in Trials is definitely not off the cards for us."
Blank Esports
The boys have returned home. While they've had a mixed reaction from the community surrounding their return, there's no doubt that Blank will be a nigh-on-unstoppable force in this season's Trials. For LUSH, it's a chance to get experience from the best.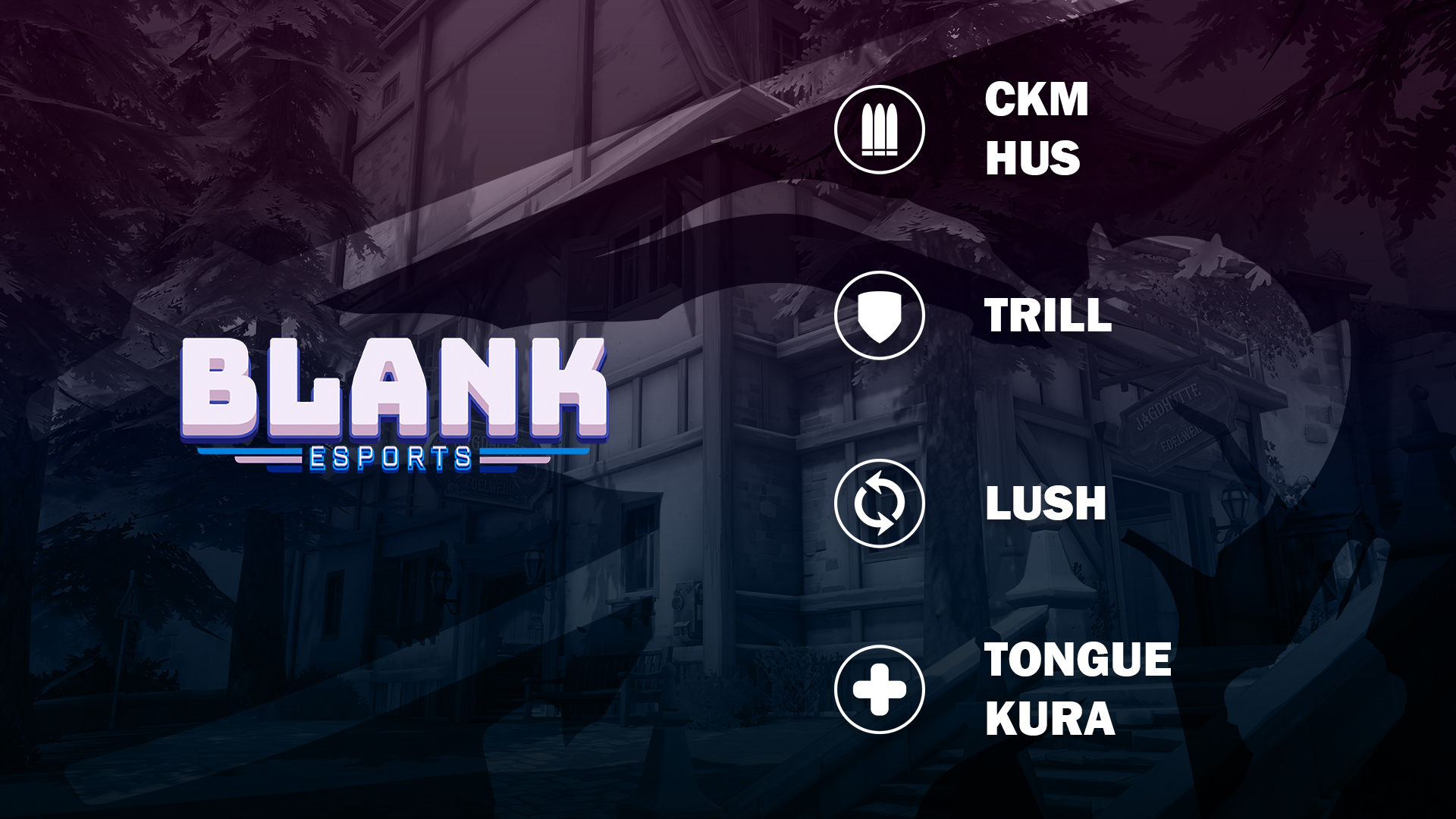 "I've been super fortunate to be granted the opportunity to play with these lads. While it's only due to me not being within the competitive scene for a while, it's a great chance to work on my off tank. Being on the Blank roster for the Trials run will give me some valuable off tank knowledge that I hope to apply later down the line."
Back in Pacific – where they hold a Contenders and OPC runners-up title – they struggled to find consistency in a Season 2 plagued with high ping and substitutes. In their first tournament on Australian soil since March 2017, Blank are not just looking to make an impact on Trials, but on Contenders.
"I believe the boys and I have settled for me just playing for Trials, but I think it'll be a surprise to no one if we see Blank at LAN this season. We will have to wait and see."
Avant Gaming
Avant's offseason can only be described with one world – tumultuous. While they barely missed out on playoffs, finishing 5th in the very competitive Group B in Season 2, they have been forced to rebuild their roster from the ground up with an innovative approach.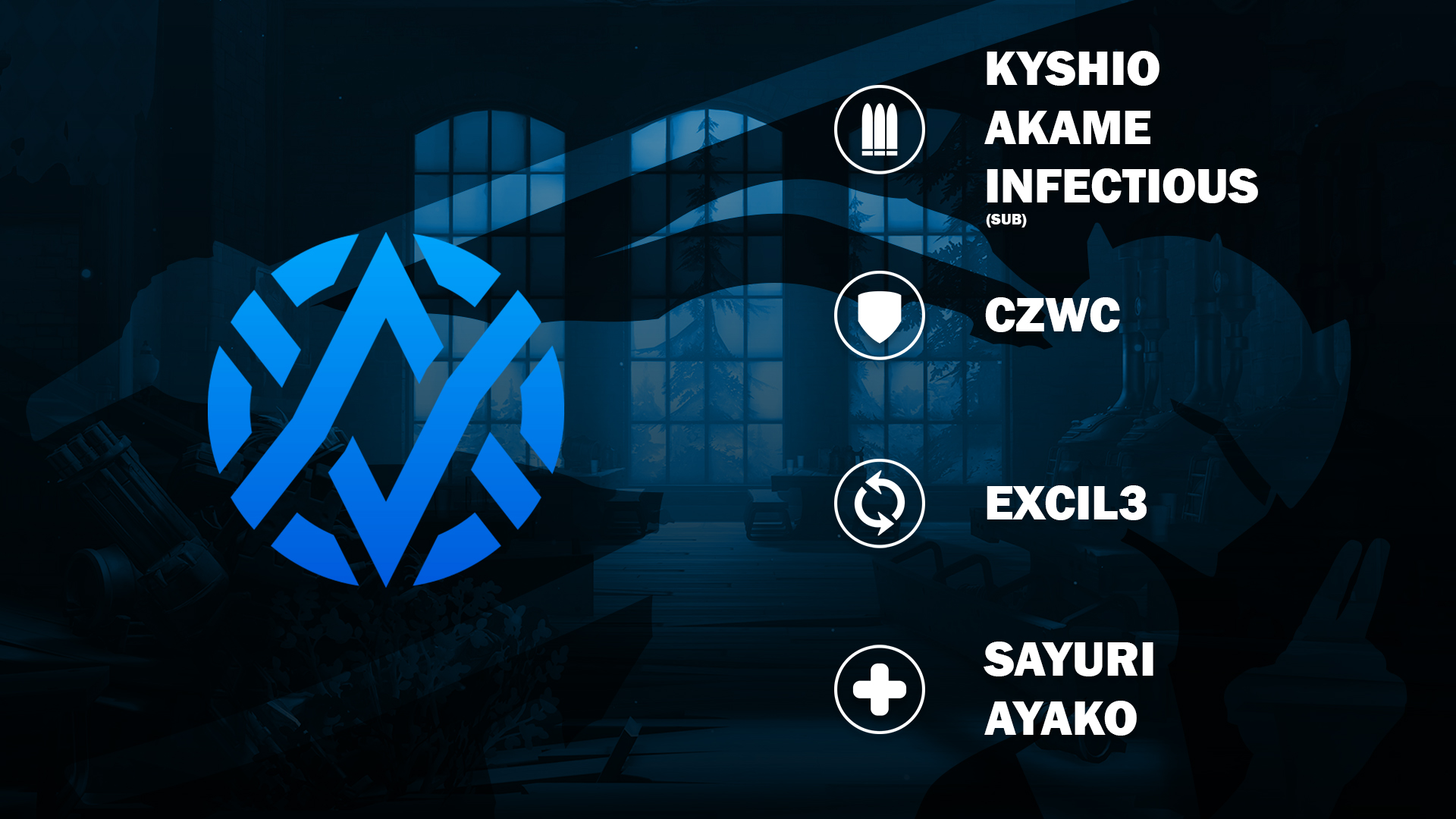 Team manager TAG said, "Despite a rocky start to the offseason, Avant Gaming have approached the third season with an out of box approach, and recruited a team from Singapore."
While one could argue there's an abundance of Australian talent begging to get tapped into, Avant had very little time to sort out their team after a series of misfortunes. However, this team might be noticeable to some – it's the roster of BreakDown, who finished in 5/6th in Open Division Season 3.
It might seem a bit unusual, but at the end of the day, it'll come down to what happens on the day, and Avant has put in the hard work to make it work.
"While it will not be an easy road, we are confident of achieving our goals through a combination of hard work and patience. Good luck to all our opponents in the forthcoming Trials season."
Kraken Esports Club
Kraken enter the Overwatch scene for the first time in Season 3 after buying out Dignity's slot. They've been a mainstay in the amateur League of Legends scene for the last year and have come out all guns blazing with a roster featuring the best Tier 2 talent meshing with some of the Tier 1 veterans.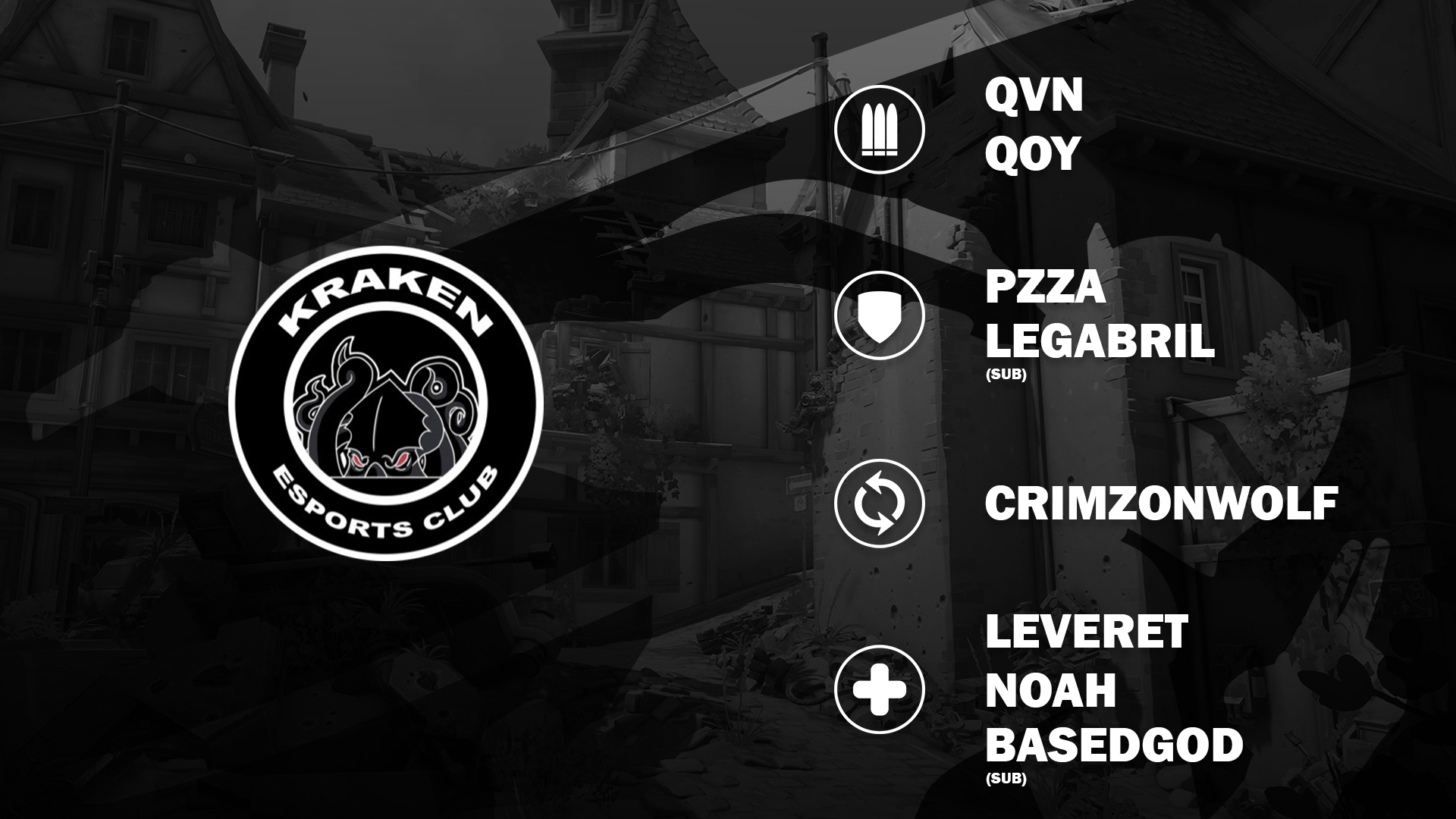 "We are doing relatively well against teams that made playoffs last season in scrims so we are going to see how far we can take it. We are expecting some hard games though," said Pzza, formerly of Dignity and Kanga.
With no tournament results under their belt, Kraken is an unproven force. Pzza, CrimzonWolf, Legabril, basedgod and Leveret all played in Contenders Season 2, with Qvn and Qoy hailing from the Surge roster of old. This band of veterans are looking to enter the scene with a bang, and they've got a decent amount of firepower to do so.
"Our mechanics are good enough for the higher end of Contenders, we just need to grind out the synergy and organisation of the higher teams, then I believe we will be one of the better teams in Australia."
---
Contenders Trials Australia Season 3 will be running from today until October 27, with the top 4 teams qualifying for Contenders Season 3. You can follow all the action on over.gg.