The Gfinity Elite Series is back this weekend for Season 2 as the six franchises return to see if Melbourne ORDER will continue their dominance or if someone else can rise to the top.
To kick things off for the three game competition, we'll see CS:GO on Saturday and both the best in the region and the rising stars fight for their share of $80,000.
Melbourne ORDER
Coming off the back of a good OCE shuffle, ORDER are heading into the Elite Series as the strong favourites to pick up back to back CS:GO Championships. With their main squad looking near unbeatable by most teams here, you can understand why.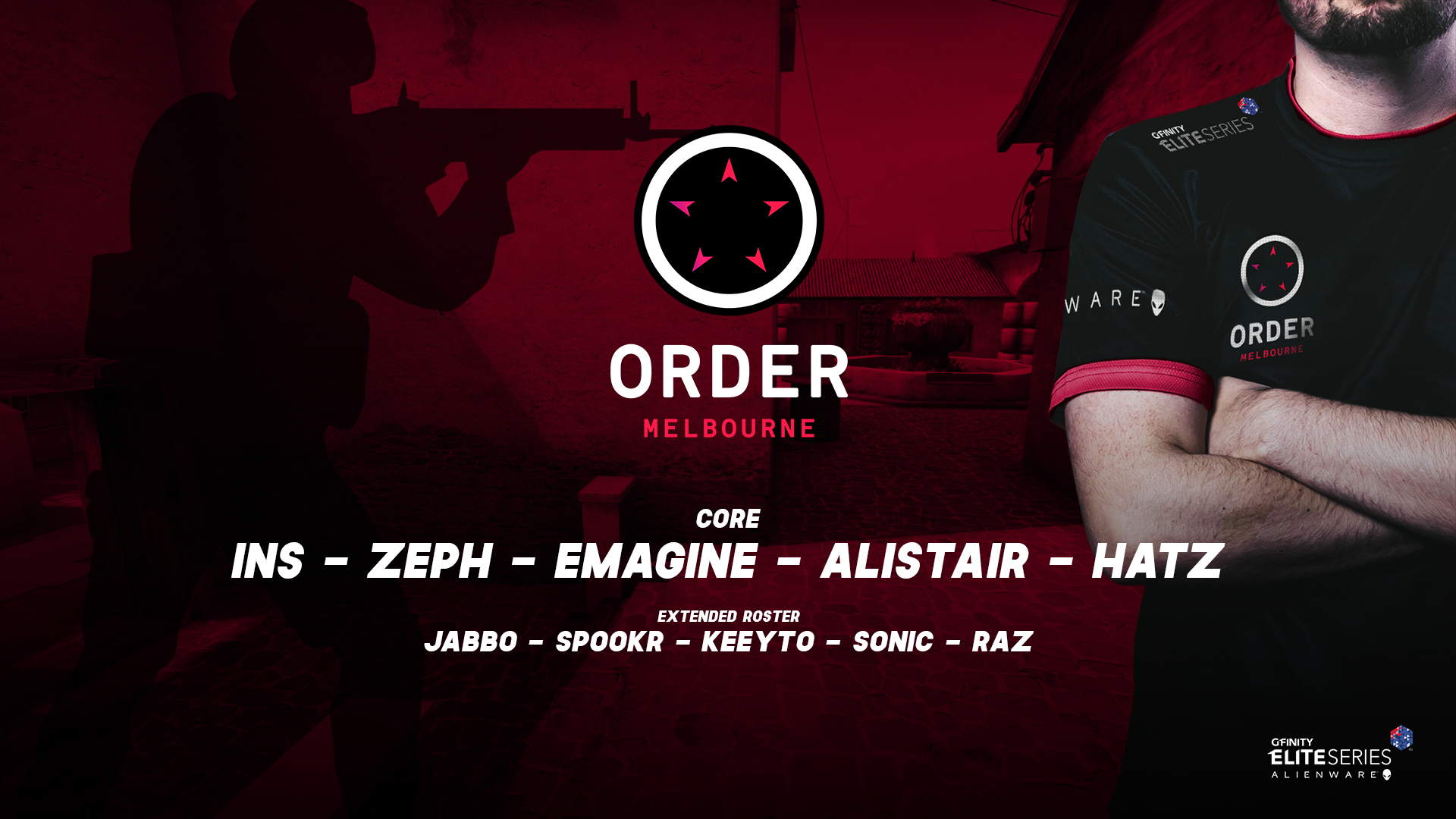 The only downside to Melbourne ORDER is their secondary squad, which has been changed massively since last season with most players moving to other Gfinity rosters.
While they will be likely facing weaker opposition (Week 2 being the obvious example with ESL AUNZ Finals), they will be hard press to beat a team like the Deceptors or even Ground Zero.
However, as the main squad will be playing the majority of the games, they should have no problems in making it to the finals and potentially rolling into another Elite Series win.
Sydney Chiefs
Last season's runners up return to do it all again. After picking up MoeycQ from Avant, the core four of the Chiefs (texta N/A due to VAC rule) will be looking steal away the crown from ORDER.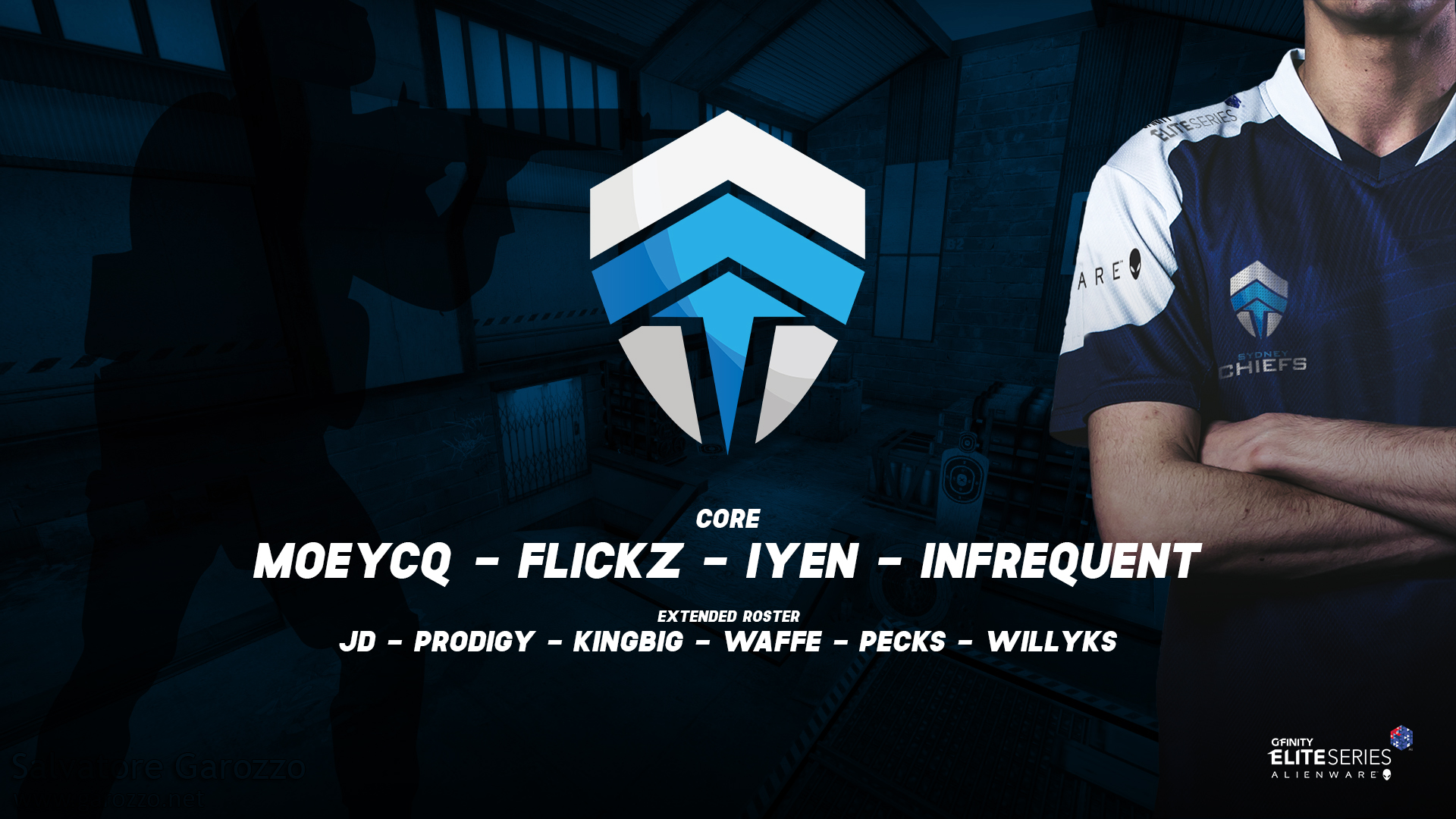 The only thing is, can they even do it?
To be honest, it doesn't look likely for not only the Chiefs, but for anyone to defeat the main ORDER squad in a multi-map series or even a Bo1 as it stands coming into the new Gfinity season.
Knowing the Chiefs though, they won't go down without a fight, so expect them to make it deep into the playoffs.
Melbourne Avant Gaming
Avant have decided to go for a squad designed to pug it up and frag it out, not surprising given the heavy pug style evident in most teams during Season 1.
If it continues this season, which is likely, then this squad should be able to make it to finals with little worries, especially with the likes of pan1k and ju1ces in the squad.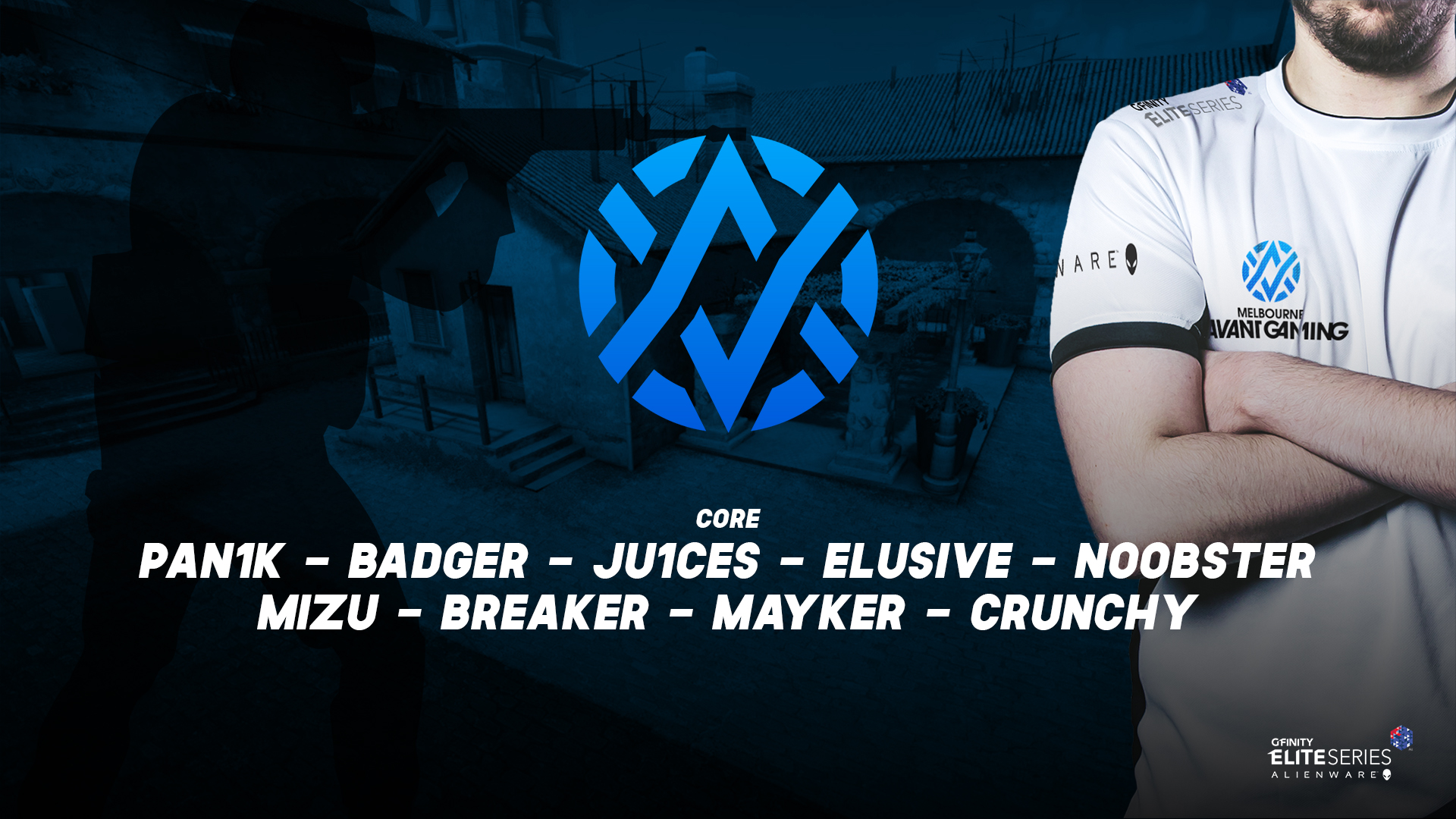 However, if they get into finals (or when they face the main ORDER squad), they may start to falter as the loose pug style gets picked apart by teams that play a more structured game
The bellwether game for Avant will be against the Chiefs main core, as these games will decide who's the 2nd best in the competition. But if they meet in the semis, which is highly likely, then the Chiefs should have the structural edge over a best of three series –  something Avant doesn't have with this lineup.
Sydney Roar
After making finals in Season 1, the Roar have had a horrid off-season, losing everyone from their season 1 lineup bar Topgun without finding too many suitable replacements in either firepower or IGLing skills.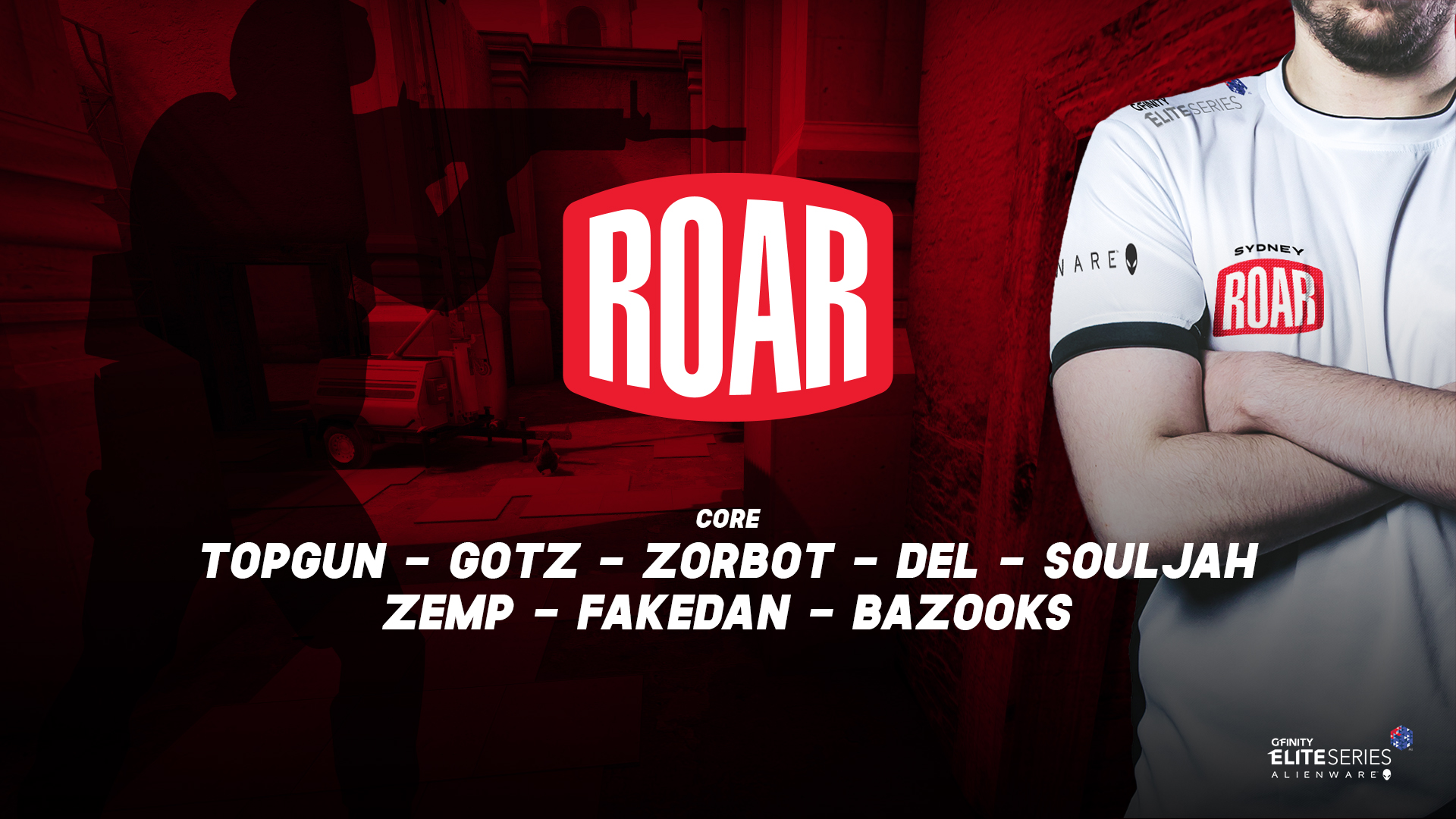 While it will be tough for them to find much more than a single win, if players like zemp, Topgun and Fakedan lift at the same time, they could be able to play spoiler.
However, with the back-markers from last season looking stronger than ever, it may just be the Roar pulling off the Shanghai Dragons season in the Elite Series.
Brisbane Deceptors
The MC-Esports lineup return to the Elite Series as one after being split up in the first season.
After their respective performances in Season 1, they will be looking to make it into the finals.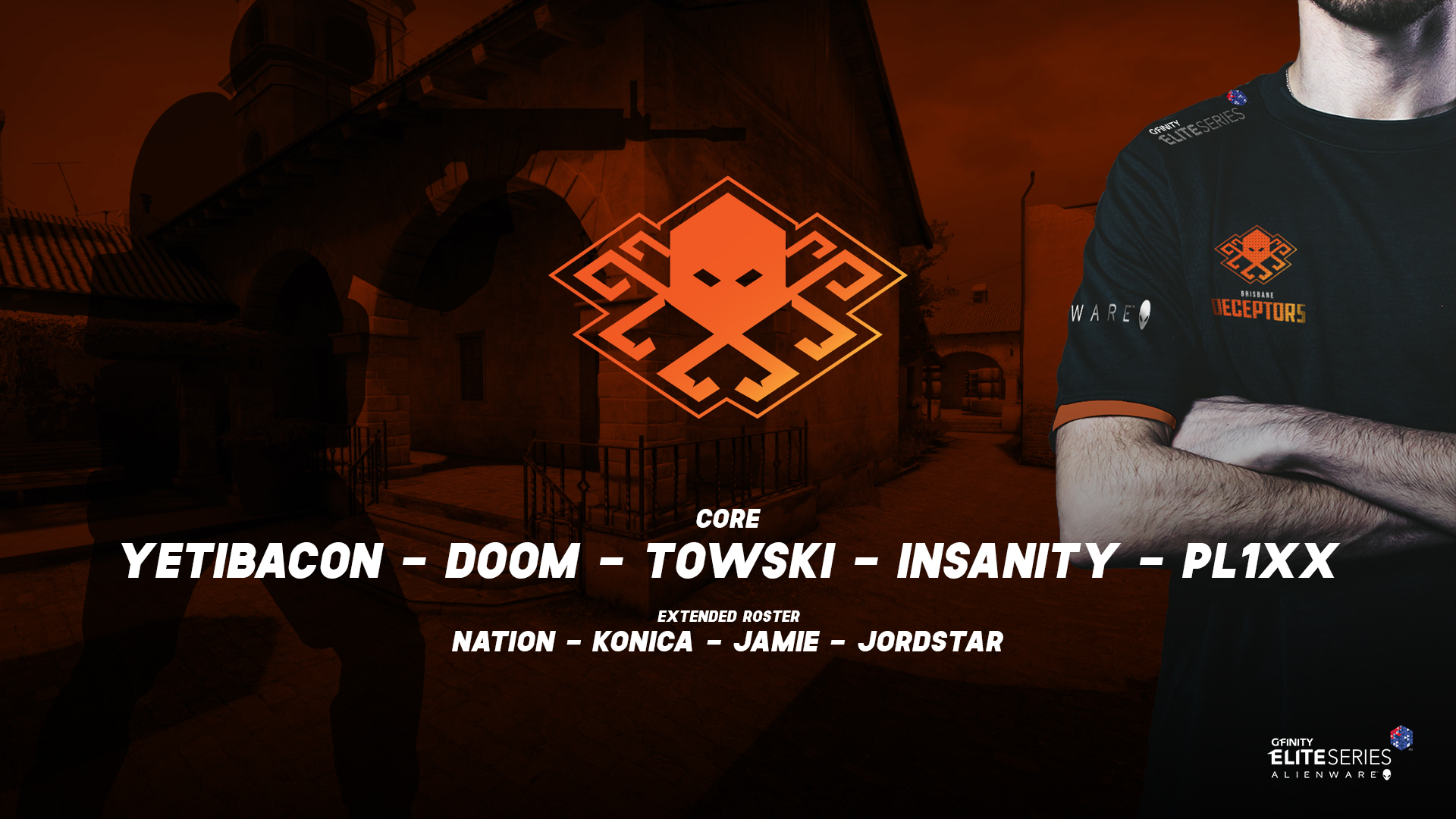 While they will be a contender for the final playoff spot, they will be competing against an emboldened Ground Zero and possibly Avant in looking for a playoffs berth. Look out for the Ground Zero vs Deceptors game as an indicator as to whether the Brisbane squad can make it, or will crash out.
If they do make the finals, it will more than likely be in 4th place, meaning a date with ORDER and with that a probable exit in the semi finals.
But can they make it that far? Only time will tell.
Perth Ground Zero
Ground Zero have gone from strength to strength since barely missing out on playoffs last season. Adding the likes of BURNRUOk and deStiny to their roster and being highly competitive in ESL AUNZ, they barely missed out on a LAN spot to Avant Gaming.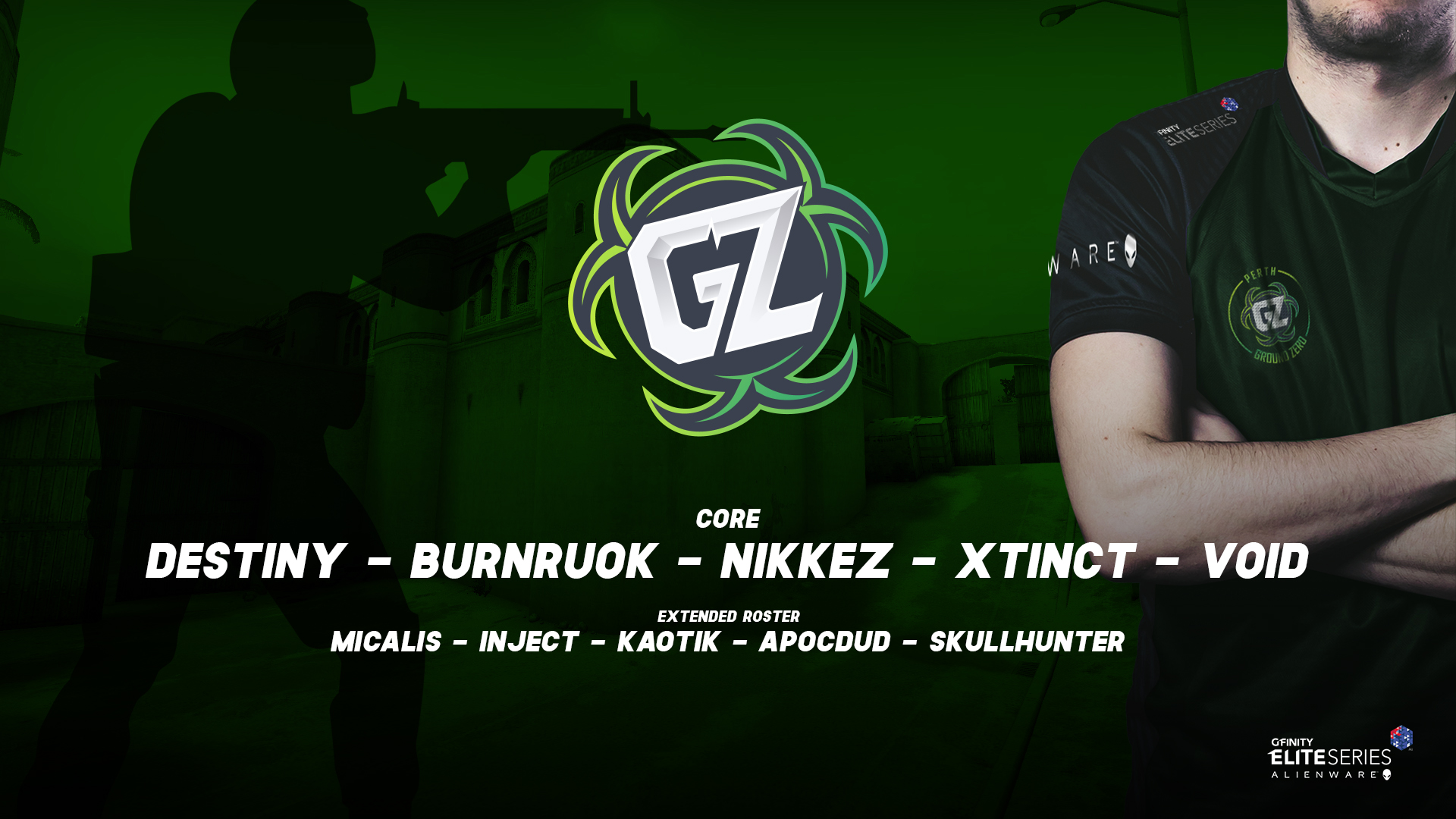 With this momentum heading into the Elite Series, they are the favourites to gain the final spot in playoffs or even a cheeky 3rd if Avant have a poor time.
Plus, having their full roster while other teams are playing with backup lineups, this affords Ground Zero an even bigger shot of making it to playoffs.
---
The six teams will begin their Elite Series Season 2 journey on Saturday in front of a live audience at the Gfinity Arena in Sydney.
You can check out the schedule for the whole season at gfinityesports.com.au along with ticketing and broadcasting information.