After Melbourne ORDER swept the entire competition, all three games in Season 1 of the Gfinity Elite Series, the onus is on them to show up again this time around.
But like all esports, the Rocket League scene is dynamic and constantly changing, and our defending champions don't necessarily arrive in Sydney as favourites. Welcome to Snowball's Rocket League Rundown.
Sydney Roar

Under the name of Sydney Roar, the Tainted Minds roster of Cameron "CJCJ" Johns, Nathan "Shadey" Logan and Jonathan "Express" Slade come into Gfinity's latest competition as the frontrunners alongside their counterparts from the Harbour City, the Sydney Chiefs.
Under Tainted Minds, the Roar took down the Chiefs in the finals of Throwdown's RLOC to lock in their spot in Las Vegas as Oceania's first seed for the RLCS Season 6 finals. They've got the most form coming into the tournament, and that's what could tip their second tilt at a Gfinity title in their favour.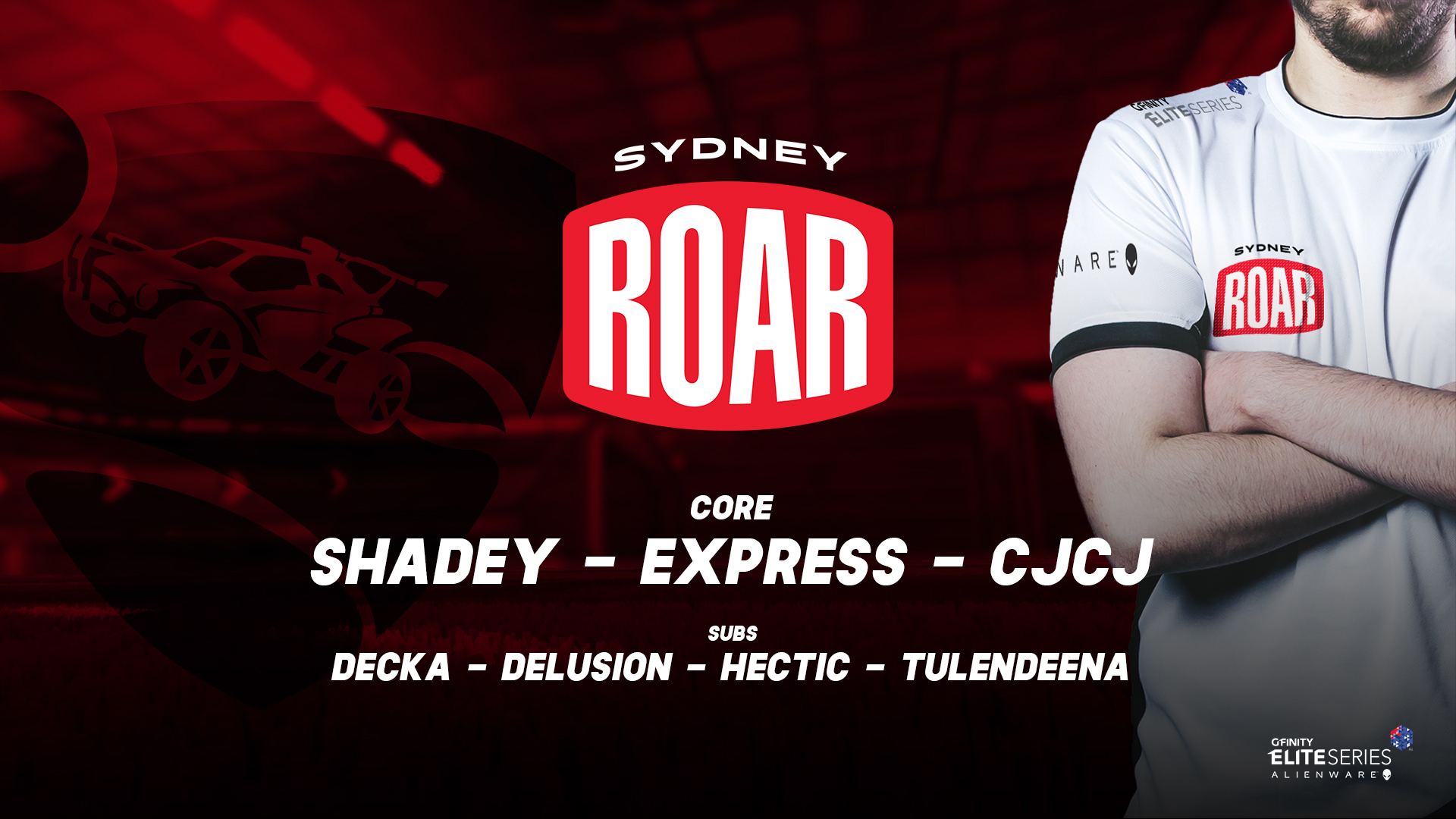 The org might not have taken the title last time around, but both Shadey and Express were part of the three-man Melbourne ORDER unit that took the title, and they've proved they've got the chops to lift the trophy once more.
Their subs also have their fair share of competitive experience, with both Decka and Delusion placing fourth in the RLOC finals under SYF Gaming, with the latter also placing 3rd/4th for the Perth Ground Zero in Gfinity Elite Season 1. Tulendeena and Hectic were subs for the Chiefs and Avant respectively in Season 1 as well.
Sydney Chiefs
Perfectly positioned to tame the Roar, the Sydney Chiefs will be looking both to avenge their RLOC defeat at the hands of the TM roster but also bounce back from their subpar 3rd/4th finish at Gfinity Season 1. As mentioned previously, it does look like this year the Elite Series title will be in the hands of a Sydney team.
Chiefs Rocket League mainstays in Daniel "Torsos" Parsons and Matthew "Drippay" Den-Kaat are joined by Cameron "Kamii" Ingram in his first Gfinity appearance. Undefeated in League Play in Season One, the team was upset by 4th placed Melbourne Avant in semis as the latter fell to the Order lineup of Express, Dumbo and Shadey in the finals.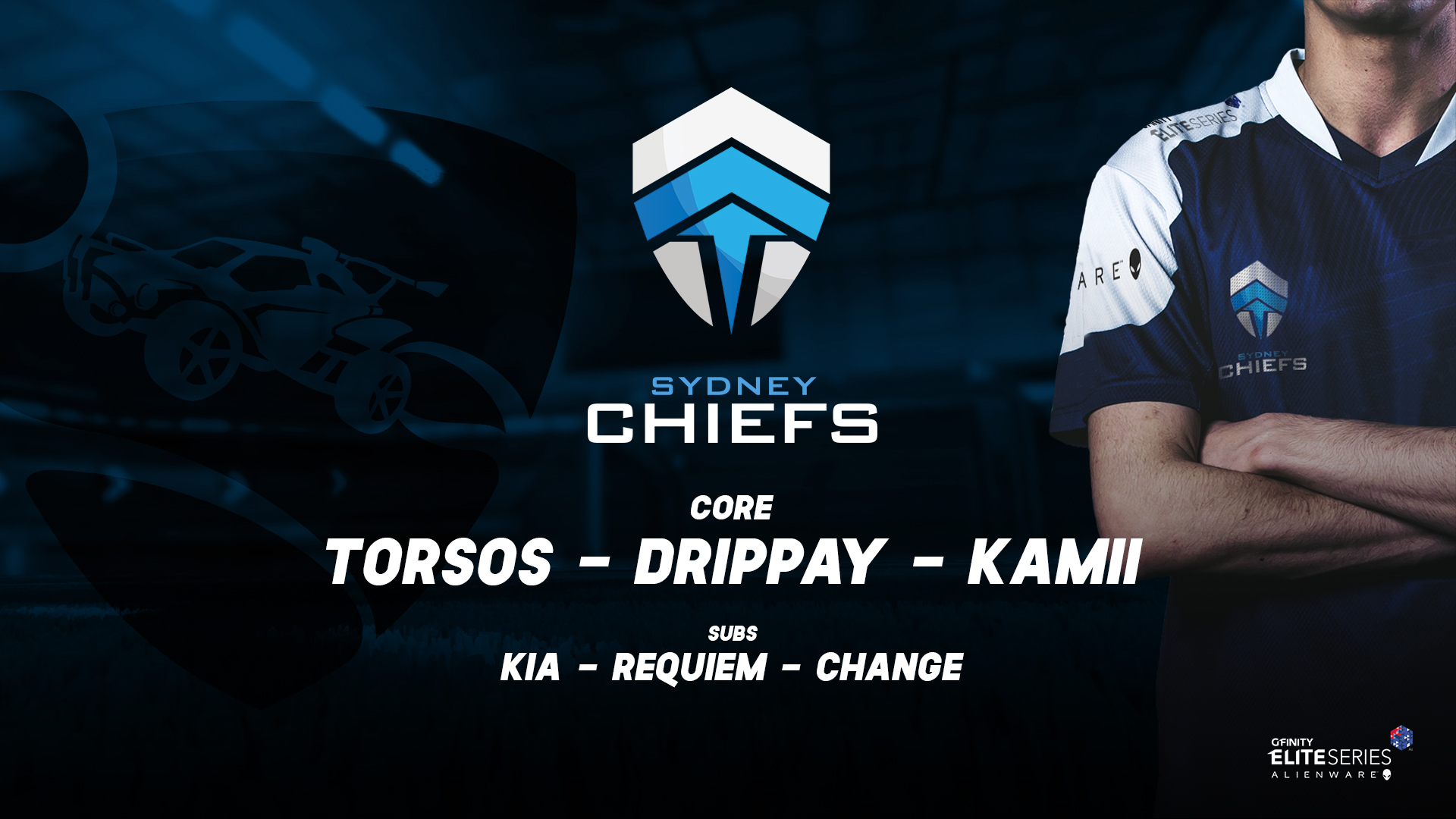 Under the Chiefs banner, the team also locked in a spot at the RLCS finals in Vegas as Oceania's second seed where they'll match up against PSG Esports in the first round. They've got credentials and don't be surprised if they make a deep run both in RLCS and Gfinity.
Their three substitute draftees of William "Requiem" Hutchinson, Alex "Kia" McDonald and
Change have varying levels of experience in Gfinity, with Change playing for Season 2 contenders Sydney Roar back in Season One. Requiem and Kia on the other hand, will potentially make their Gfinity debuts when the competition kicks off.
Melbourne ORDER
It's a good feeling, winning the first Gfinity event in your chosen esport. But what's better is winning all three. The Melbourne ORDER set the bar quite high for themselves coming into Season 2, and with only one of their Elite Series-winning Rocket League team remaining with the Victorian org, it's going to be a challenge to lift that trophy once more.
ORDER as a org have had a fantastic year, and their Gfinity heroics were just reward for their efforts. However, in Throwdown's RLOC, they haven't been able to replicate the feat. Placing third behind the Chiefs and Tainted Minds, they narrowly missed out on a berth in Las Vegas, but the signs are there for something great.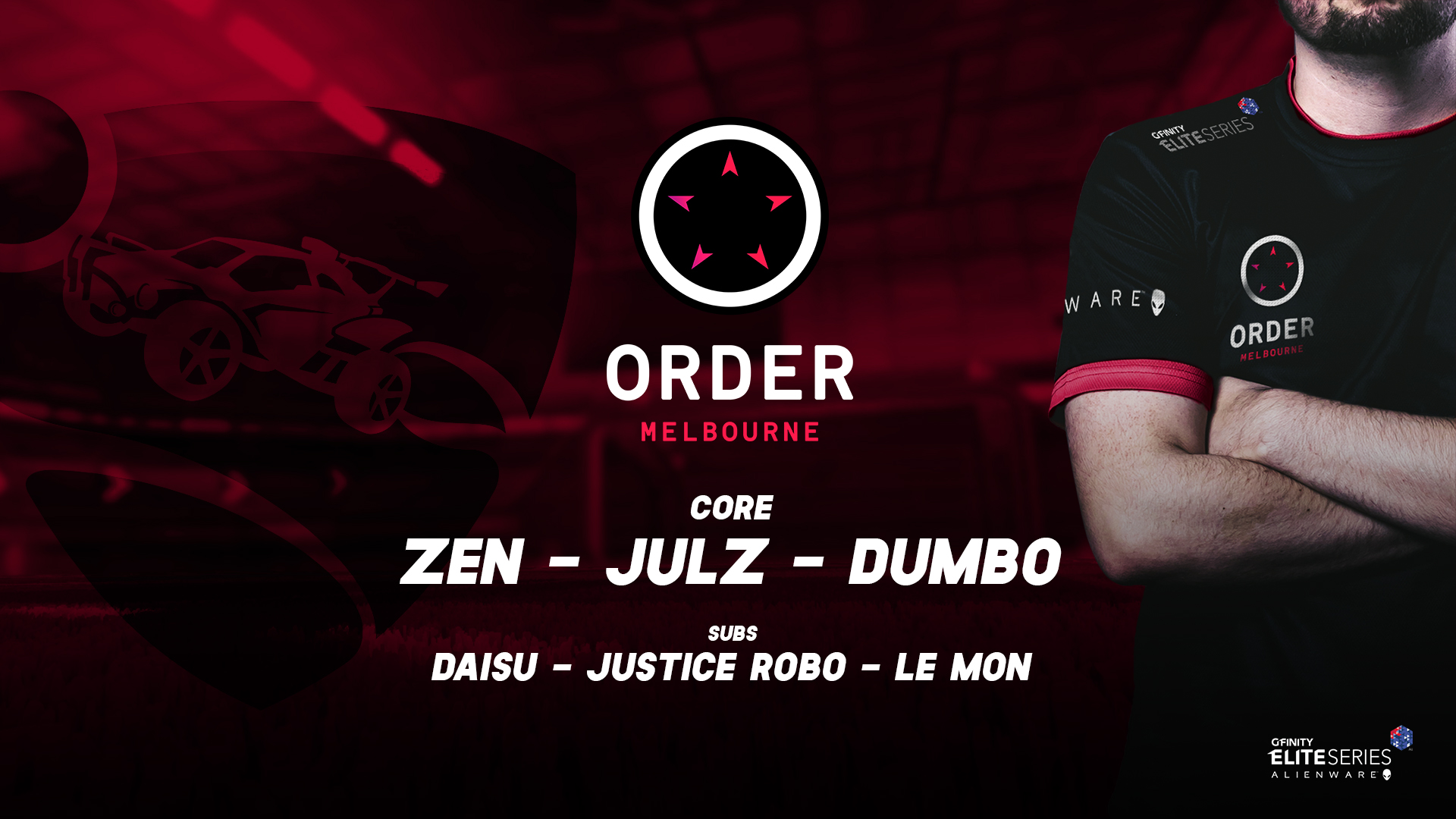 The main roster comprises of Aidan "ZeN" Hui, Phillip "Dumbo" Donnachie and Tom "Julz" Jullienne, and it was this side that topped RLOC Group Stage Qualifiers but didn't make a splash when it came time to show up in the finals. The team has potential, and look out for them as a dark horse in this competition.
Joined by Jimi "Le Mon" Weir, Justice Robo and Douglas "Daisu" Smith, all players who took part in Season 1 as members of the Brisbane Deceptors, Sydney Roar, and the Perth Ground Zero respectively, adding much needed depth to the ORDER side. This team could go far, but don't put money on them just yet to win this off the bat. The competition is fierce.
Brisbane Deceptors
The second team to not have a permanent roster, the Brisbane Deceptors will be repping Queensland in their attempt to improve the last place finish in Season 1 and make a strong run in Season 2.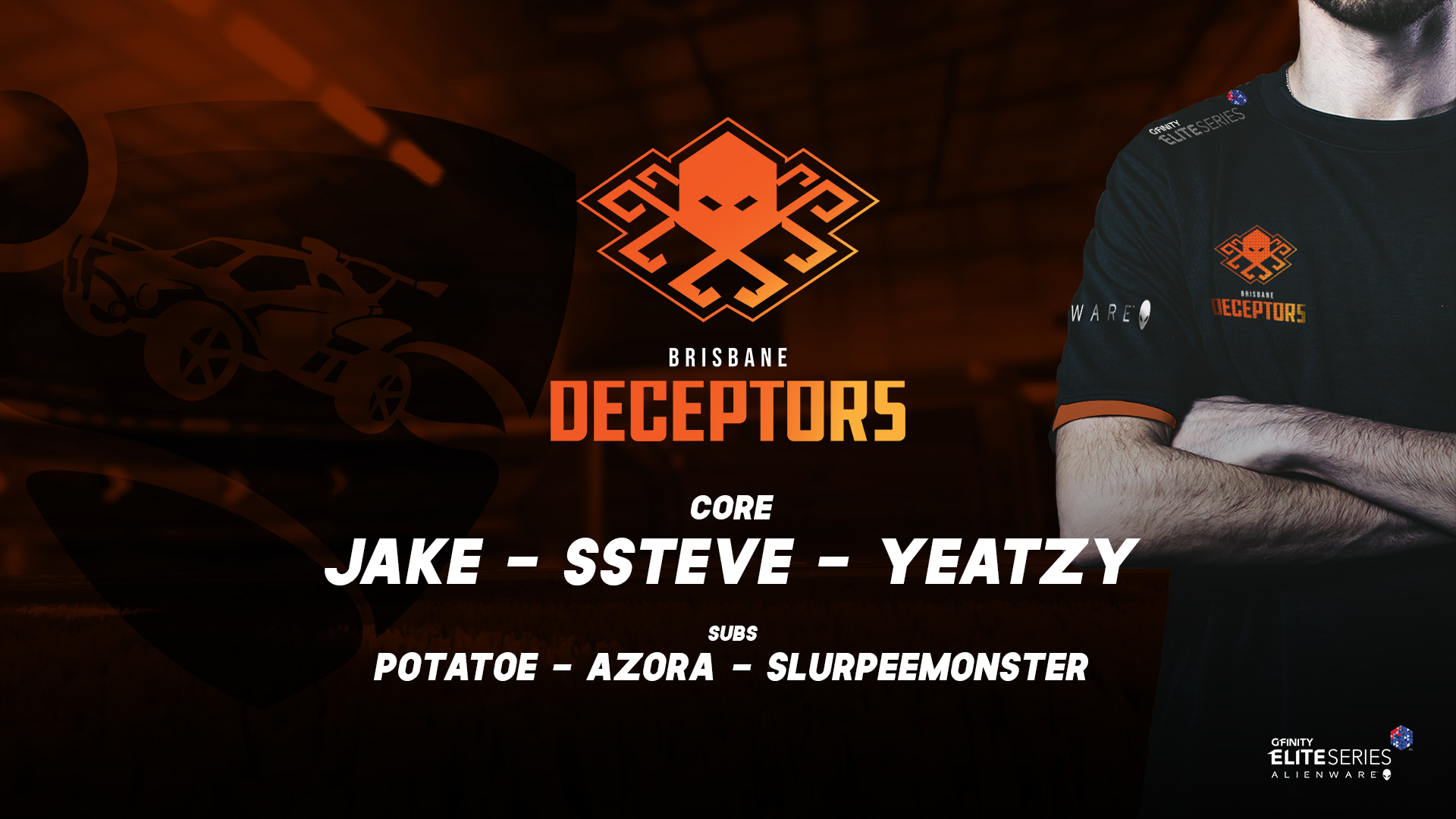 With retired former Chiefs player Jake "Jake" Edwards back in the mix, it's sure to be interesting to see how his skills stack up as he teams up with Steve "SSteve" Berrospi and Isaac "Yeatzy" Grupe to attempt to bring the trophy home to Queensland. Again, the side has potential and depending on the day could create an upset or two.
The latter two played for Justice Esports who placed fifth in the Throwdown RLCS Qualifiers, with Yeatzy also subbing for Avant in Season One. They also drafted Jake "SlurpeeMonster' Mitchell as well as Potatoe and Azora as substitutes. Azora is new to the Gfinity scene while Potatoe played for the Roar in Season 1 as well as SlurpeeMonster donning the Deceptors jersey once more.
Melbourne Avant Gaming
Melbourne Avant come into Season 2 with the freshest team, with almost the entire roster new to the Gfinity Elite Series, which means it may prove quite difficult to achieve the same feats they did in Season 1, taking down the Chiefs to make the finals against ORDER.
Starting for the Melbourne side is Michael "Bango" Eason, Craig "SnarfSnarf" Thain as well as Vive, a team that under Avant Gaming has had middling results in Oceanic Rocket League and will be looking to stand up and announce their presence come their time in Sydney.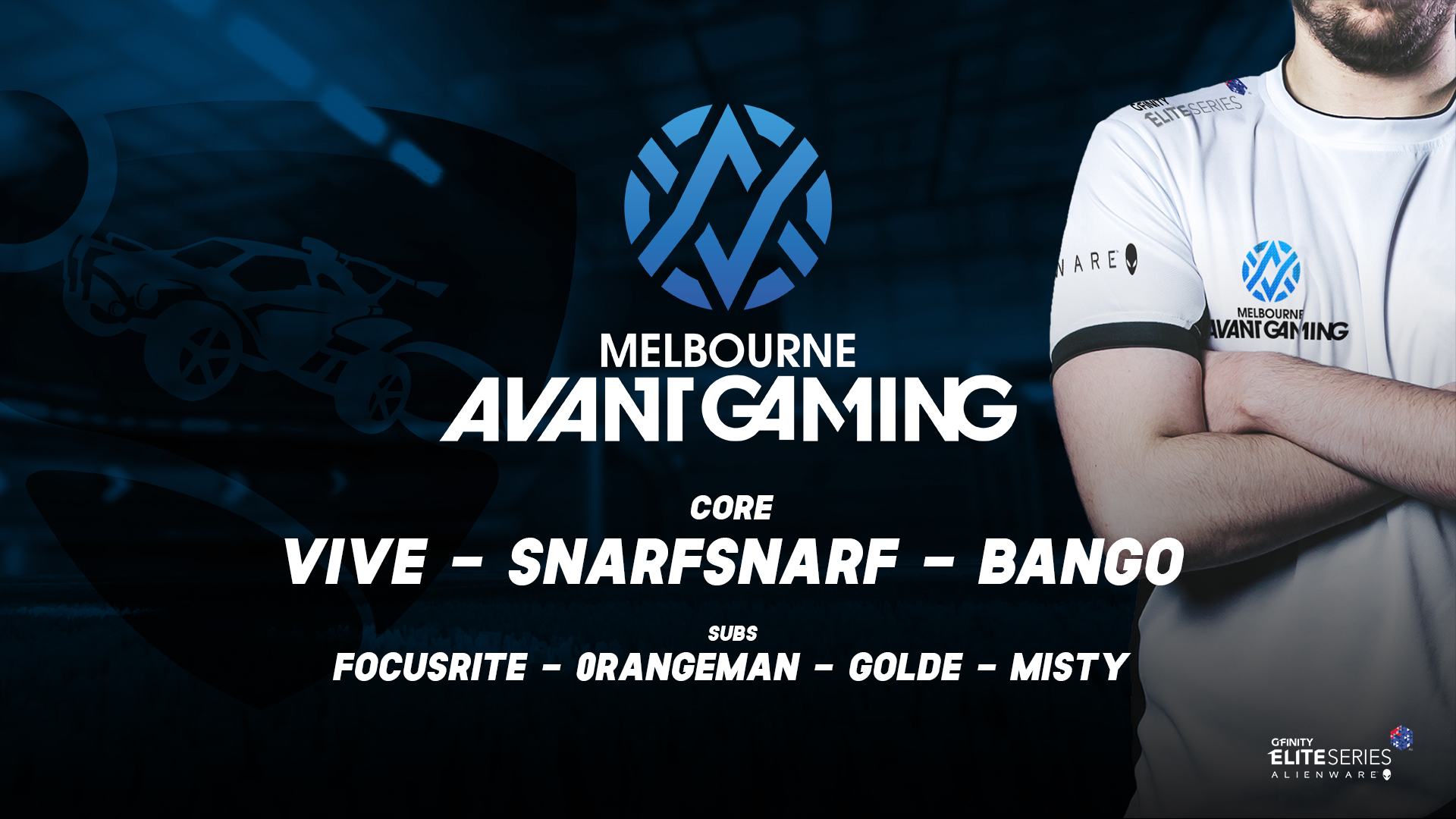 With a 1-6 record to place 8th in RLOC Season 6, Avant by no measure come into this tournament as favourites but they were titankillers once this year, and there's nothing to say that they can't slay another dragon and completely shake up the tournament.
The main roster is joined by four substitutes, headlined by Season One ORDER sub Adam "Golde" Osborne, as well as Focusrite, 0rangeman and Misty. The latter three are all new to Gfinity, the same as their main roster, so the performance of this young side stands on the edge of a knife.
Perth Ground Zero
Finally, representing Western Australia, we have Perth Ground Zero. A 3rd/4th finish brought on by a loss to the eventual champions in Season 1, Ground Zero definitely can upend the expectations placed on them.
With the team placing 8th in RLCS Qualifiers after a 6th place berth in RLOC Season 6, nothing immediately jumps out to suggest that Ground Zero are title contenders, but there is no reason to suggest that their roster can't blow up the competition in dramatic fashion.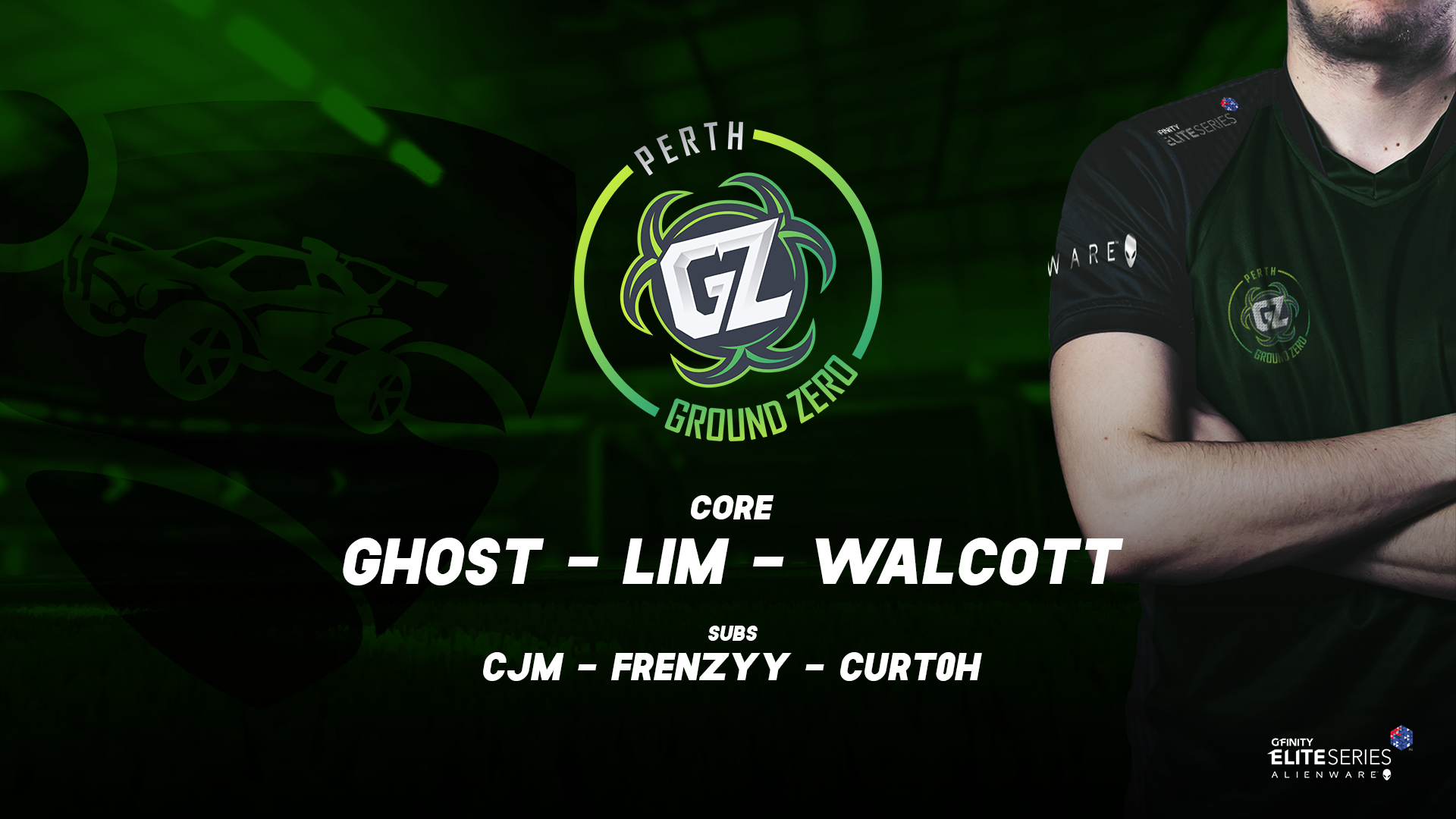 The Ground Zero lineup has four players generally, but they've added Frenzyy and Curt0h to the subs list alongside Ghost, who'll be watching on for an opportunity to return to the Gfinity stage as replacements for any of Lim, Cameron "CJM" McGrouther or Daniel "Walcott" Hawkeswood.It's a long shot, but Ground Zero should be looking for their young squad to equalise the feat they produced in Season 1 and just gather experience for their side to make deep runs in future competitions.
---
Rocket League is only one of three games being played at Gfinity Elite Series Season 2, but it definitely could be the most competitive as teams and players from all across Australia have claims to the throne of Gfinity champions.
Can the kings in ORDER hold on to their title, or will the Sydney teams settle the debate of which is the better Australian esports city? For all of this and more, check out the Gfinity Elite Series this weekend, you won't regret it. Tune in on Twitch, Youtube, Twitter, and Facebook to watch every game live.
A special thanks to Snowball's resident Rocket League expert Aksh "Akshery" Rajpal for his insight, analysis and assistance with this piece.