The Gfinity Elite Series returns once again to close out the year with their second season. The six Australian brand esports teams will go head to head across three different games for their share of the combined $225k prize pool.
Can Melbourne ORDER repeat their sweeping success from last season?
This Sunday combatants, both old and new, will prime themselves to climb to the top of the Street Fighter V League play, forging their path toward their share of the prize pool of $27.5k.
Only four teams will make it out. With the return of the volatile 'Best of Seven' format, anything can happen and players must adapt fast or die trying. Recent roster shake ups look to disrupt the order brought on by the previous winners.
Melbourne ORDER
Returning Champions from the previous season, ORDER retains ROF, Travis and Bug – the three piece core used almost exclusively to dominate Season 1.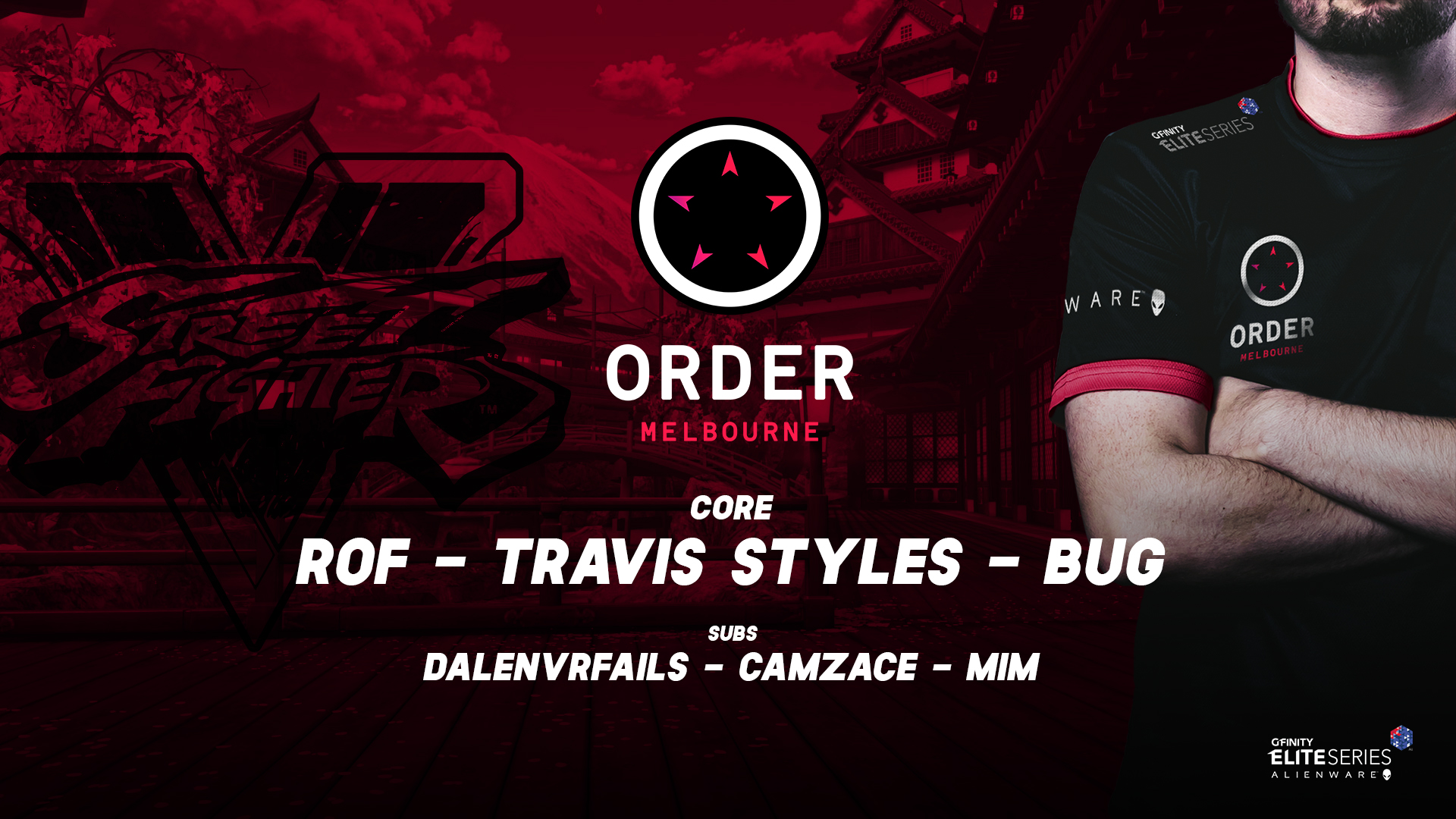 ROF, Travis and MiM have recently traveled abroad prior to this season, racking up experience in Japan and Singapore at SFV tournaments.
Notably ROF defeated Sako in pools at TGS and nearly beat Echo Fox's Tokido in a very close set at SEAM.
New roster additions DalenvrFails and Camzace are great pickups that could be used as counterplay against unprepared teams.
Perth Ground Zero
Running it back from Season 2, Ground Zero's core also remains unchanged.
Rupps, Syo, and DookyT lead a mix up heavy team anchored by DookyT's solid Guile/Akuma.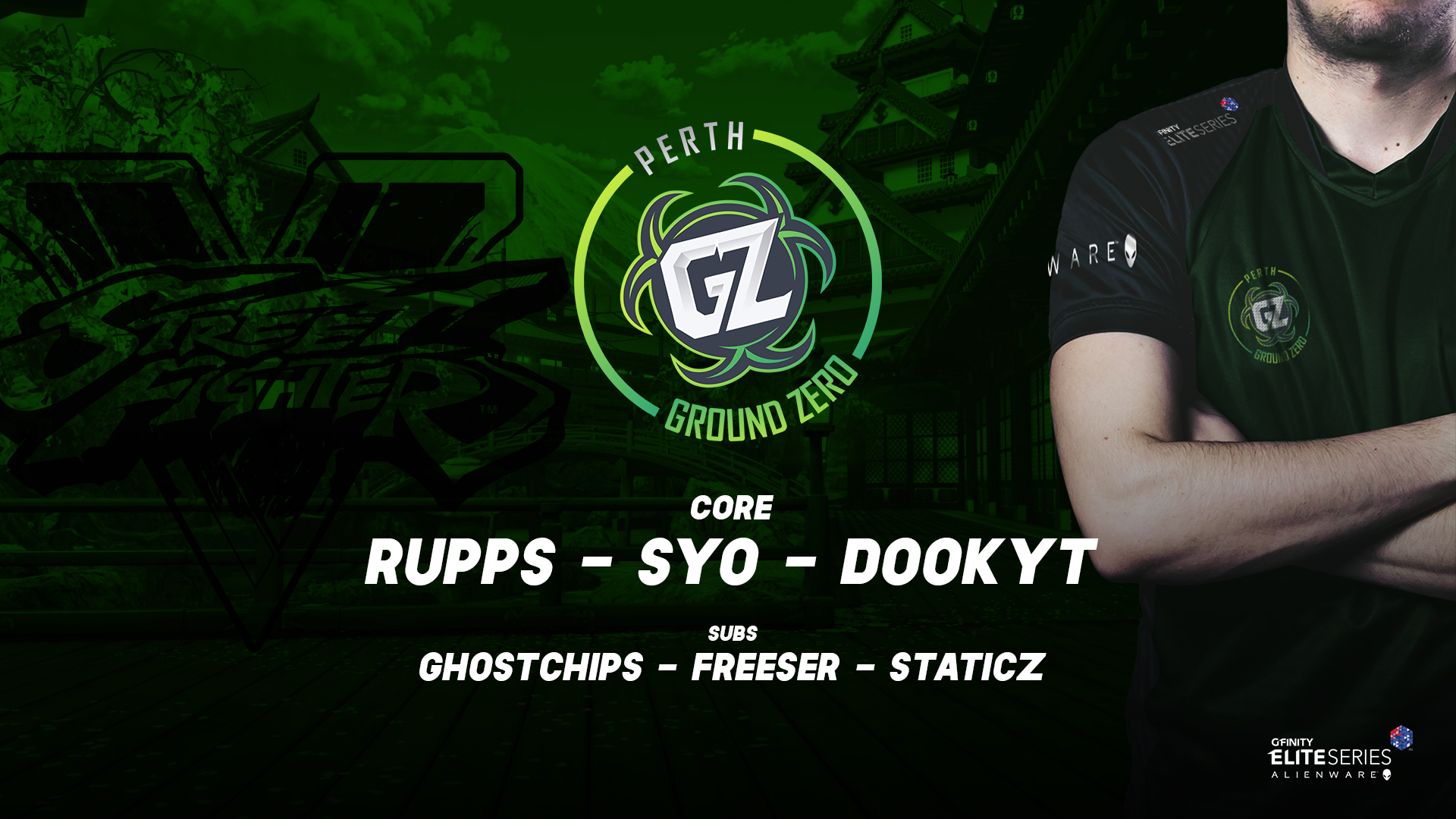 Their sub line up gets stronger, poaching the NZ National Champ Ghostchips, fresh off his win at Auckland's Southern Cross Up.
He is joined by returning Staticz and new to the team FREESER.
Melbourne Avant Gaming
Avant had a strong start last season in the initial round robin stages however just fell short of Grand Finals – losing to Ground Zero.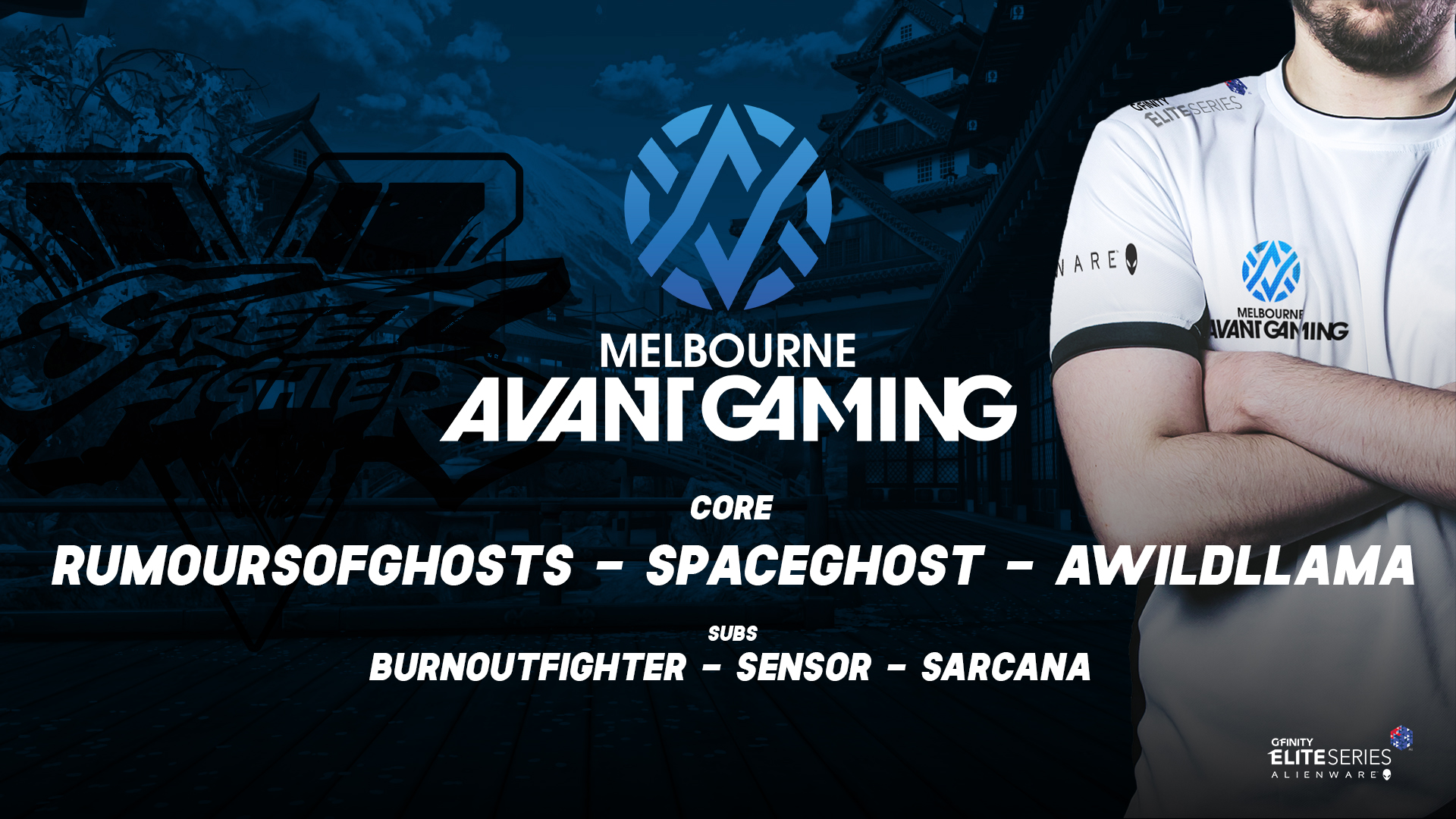 Returning with the same tried and true core, they actually didn't utilise any subs in their 3-man line up in the previous season.
Perhaps this time with the World Warrior BurnoutFighter, Sensor and Sarcana we will see them shake up their line up this time round.
Sydney Chiefs
Definitely a favourite to take it out last season, the Sydney Chiefs maintain their all star core of Somniac, ZG and bksama.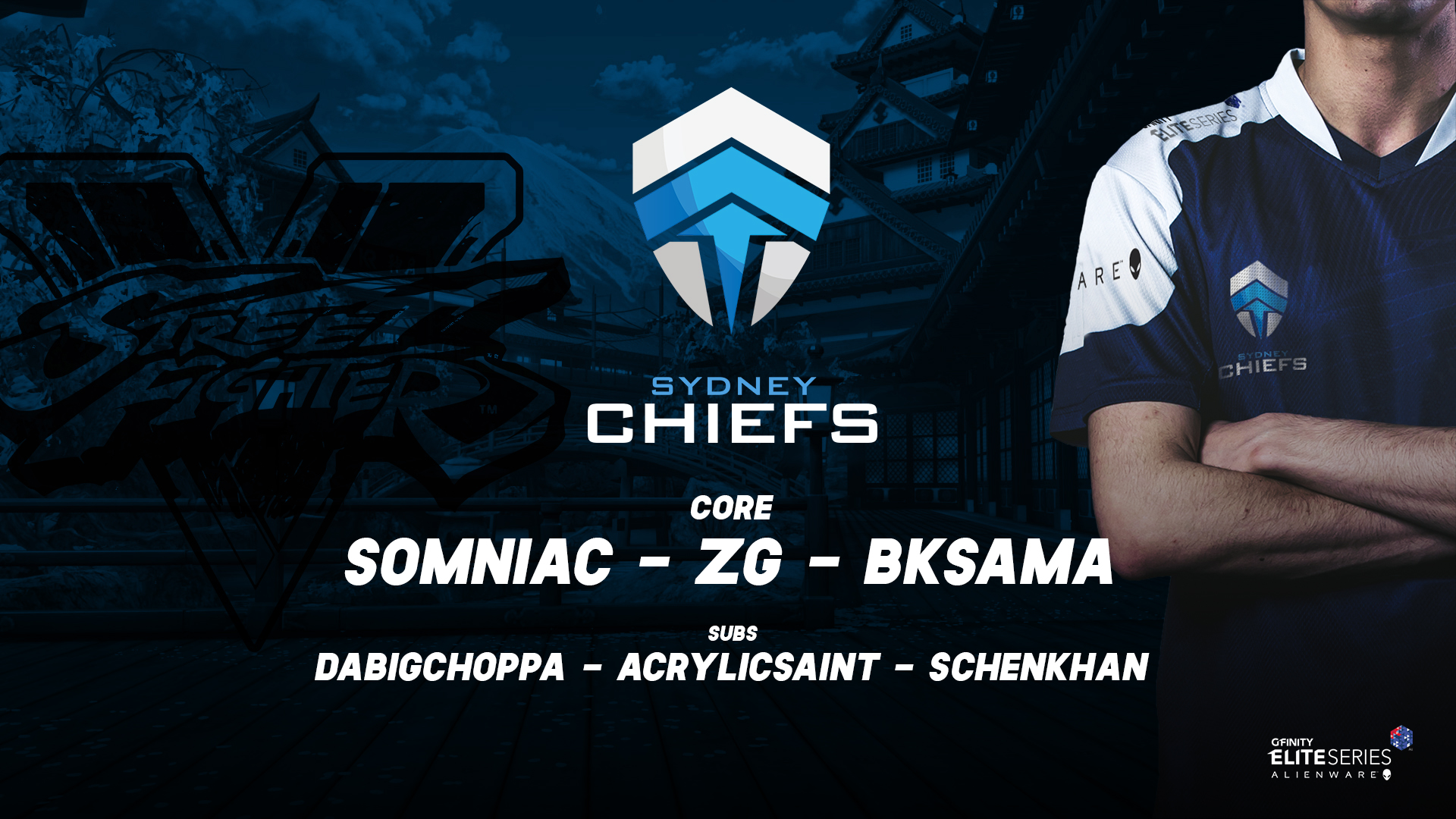 We are expecting to see a lot of line up change here with ZG and bksama taking trips abroad during the round robin stage.
Their subs have been putting in the work, all placing top 10 in the Gfinity Challenger series, and look to pull their weight when the big boys aren't home.
Brisbane Deceptors
Robbiesla gradually transformed into an incarnation of his main character Alex last season and his entertaining and charismatic approach is something to look forward to in Season 2.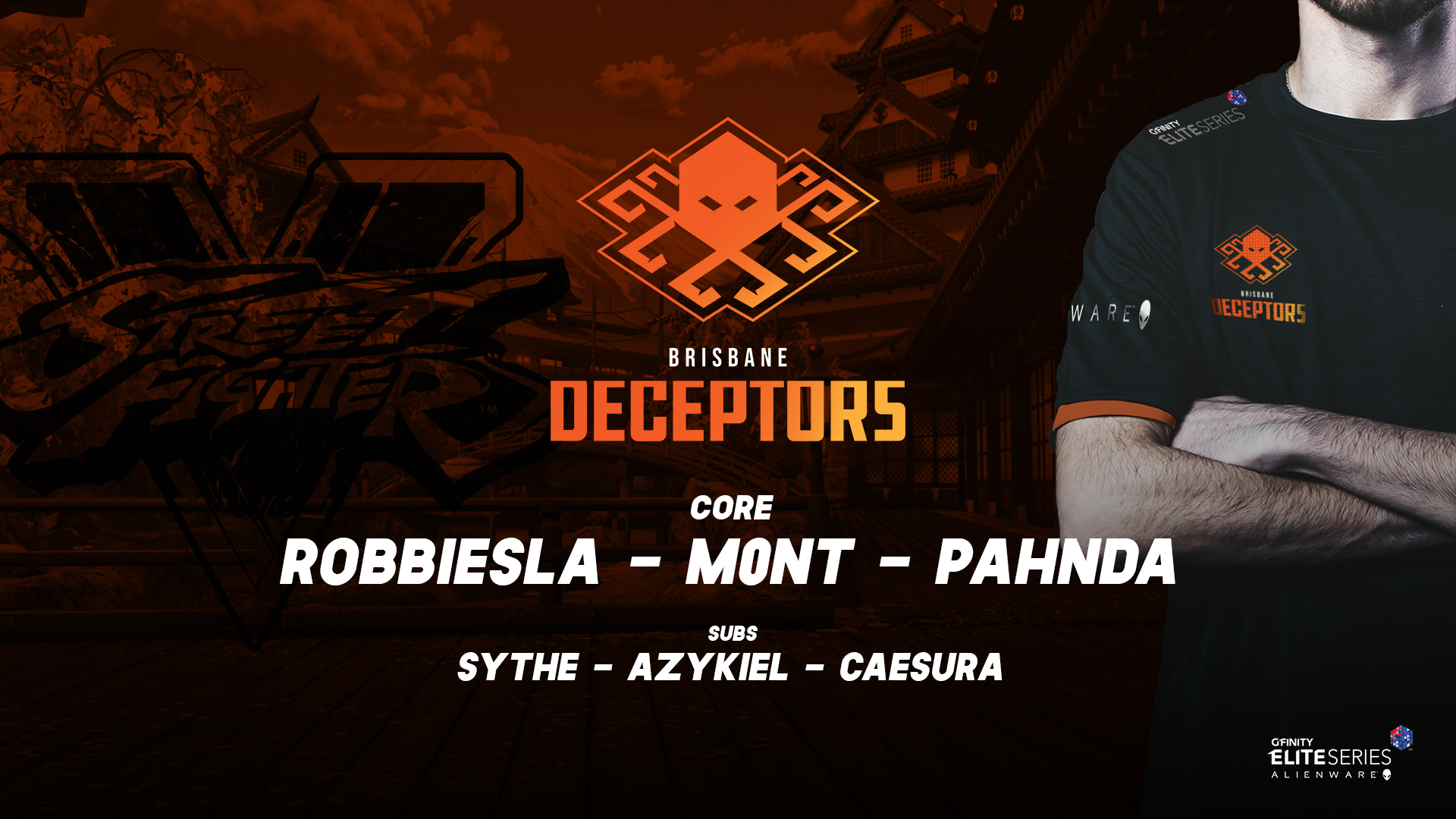 His core see's the return of M0nt and Gfinity Challenger series Champion Pahnda to round out the Deceptors.
Sythe and Caesura didn't play at all in the last season but that just might change under Robbiesla's leadership.
Sydney Roar
Roar's roster has completely changed with the exception of Cadzow.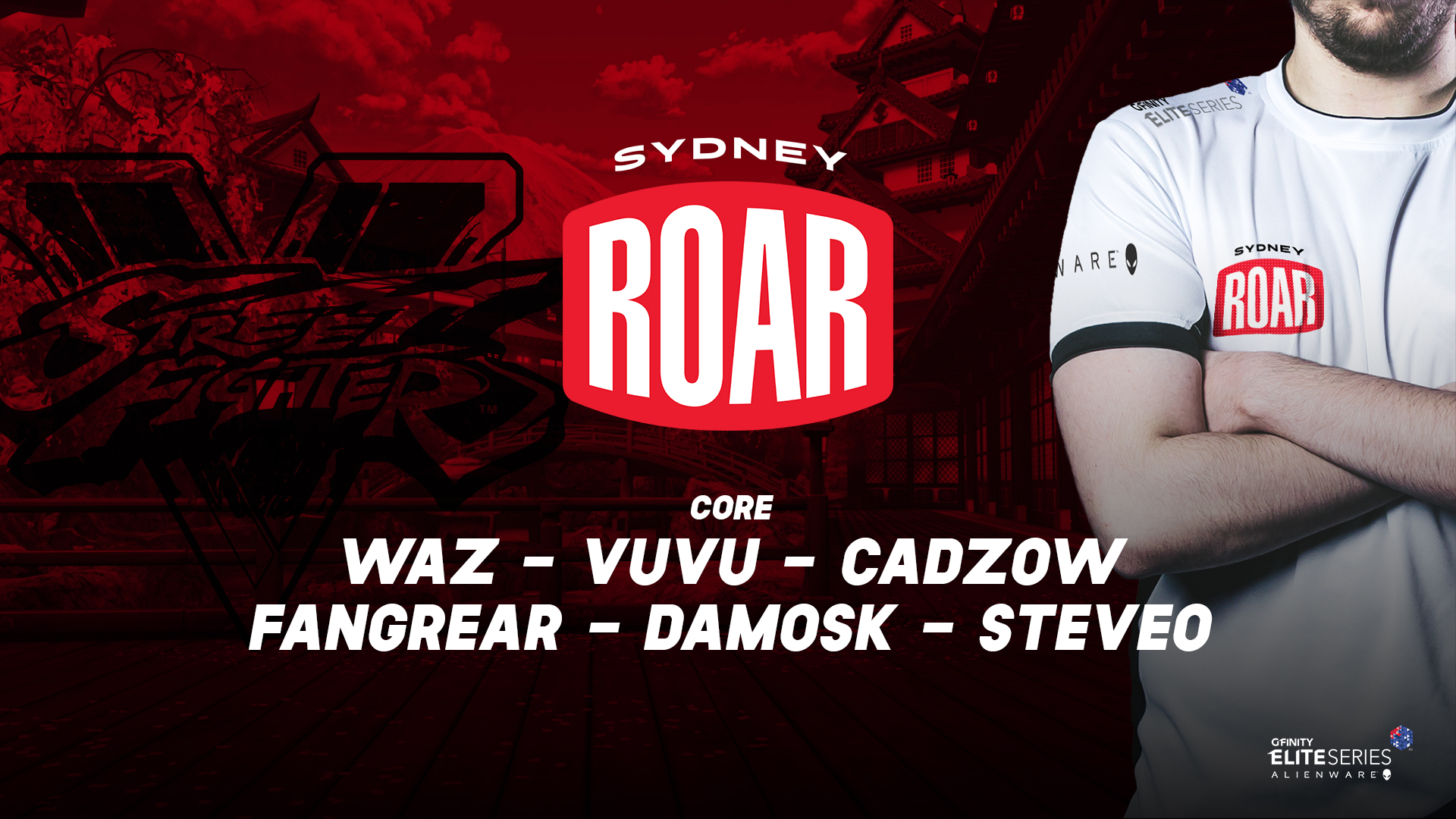 A fresh start might be all Roar needs to create some upsets coming into Season 2.
Waz will be picking up the reigns as captain this time round and is hungry to lead his team to victory, picking up the slack from last season.
---
The action kicks of tomorrow at the Gfinity Arena in Sydney. If you're in the area check out gfinityesports.com.au for tickets otherwise join me in Twitch chat for top tier banter and some solid SFV action. Calamari?