In the ongoing esports vs sports debate, one factor that is often neglected is the weather. Esports suffer none of the weather-related pitfalls of your average Joe weekend sports.
You don't see Faker constantly refreshing the council webpage or calling the hotline to find out about ground closures. Esports athletes play on the all-weather field of my professional amateur soccer playing dreams. Unfortunately, this distinction does not apply to esports media days.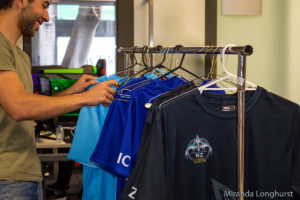 When it began to rain on the League of Origin media day, any hope of captaincy presentations in the open air of the Sydney Cricket Ground was dashed. Instead, players, staff, media… and freshly appointed team captains, sheltered in the Esports High Performance Centre. It turned out to be a great opportunity for everyone to sit down and talk League of Origin.
League of Origin is the League of Legends equivalent of the State of Origin. The tournament pits mate against mate, state against state … against New Zealand. Rosters for the four teams, comprised of current OPL and OCS players, were announced several weeks ago. At the League of Origin media day, the team captains were announced to be: Brandon 'Swip3Rr' Holland for NSW, Samuel 'Spookz' Broadley for VIC, Leo 'Babip' Romer for QLD, and Ryan 'Chippys' Short for NZ.
Spookz admits that he was surprised to be named the captain of the Victorian team. "Three members of Team VIC are captains of their respective OPL teams, so I consider this to be a surprise and an honour."
Swip3rR, on the other hand, was less surprised about his appointment. "When Aaron 'Chuchuz' Bland asked the NSW team, 'who is going to be captain?' everyone looked at me," Swip3rR explained.
"I didn't volunteer, but I enjoy the responsibility. I was the leader of the Chiefs this year, and it was a good learning experience for me. Playing with new players will mean I get to learn even more."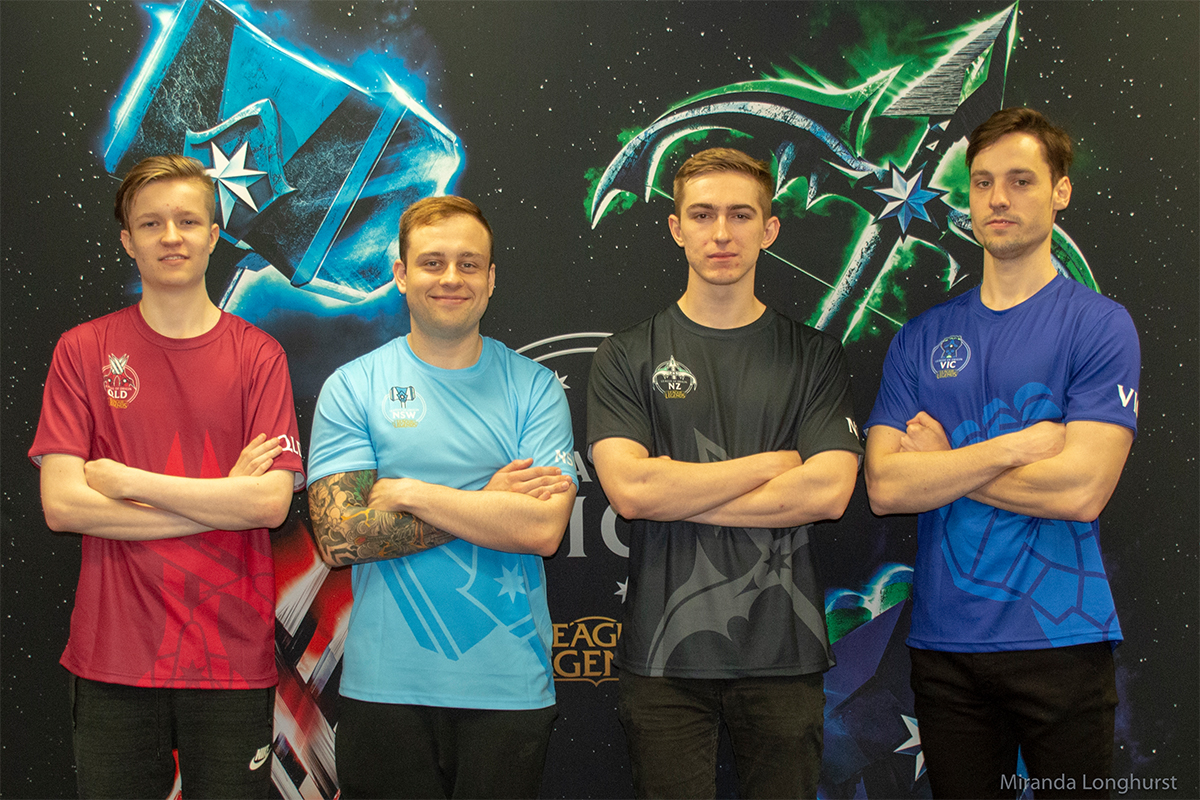 League of Origin gives players the opportunity to compete alongside players they do not usually compete alongside. "I am looking forward to playing with Triple, as I haven't played with him before," said Swip3rR. "I really respect Triple and BioPanther, and I have learnt a lot from them already."
The mix-up of team rosters means players are also competing against their OPL teammates. At the Esports High Performance Centre, the players have been separated into training rooms based on their team, but no-one is adhering to the room allocations. In one room, there are nine people from various teams chatting and scrimming. At one point, Spookz, Swip3rR and Babip are on the floor engaging in some improvised Jiu Jitsu. Comradery knows no state boundaries.
"Playing against my current [OPL] teammates is really fun," says Swip3rR. "I enjoy defeating Babip. He is the Jungler on the Chiefs. We're really good friends, but it is fun to trash talk."
"On ORDER, we all know each other very well- in-game and our habits," notes Spookz. "Though, for this tournament, Tally kind of cheated because he went to Korea and bootcamped himself. He is going to be turbocharged."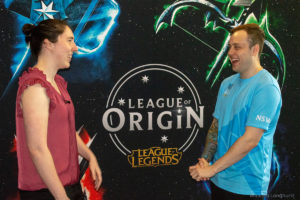 Queensland has a fresh-faced roster, complete with four OCS players. Spookz rates them on par with the NZ roster, but below NSW and VIC. "I am always skeptical when it comes to new OPL players," he explains. "Dire Wolves showed this year that you can pull an 'amateur' player from OCS and turn them into a really good player given the right environment." Spookz can't decide whether the new players will struggle under the pressure or shine on stage. Swip3rR believes the League of Origin provides a great opportunity for the OCS players to prove themselves, and that they'll work hard coming in to the tournament.
After his successful rookie year with the Chiefs, Babip believes he is well-positioned to lead his team to lead his team. "I will be able to give my team a lot of good advice," he explained. "I've already told the team that the difference between OCS and OPL players is small. If they have no fear, fight hard and try to outplay the opponent, we can win. We are going to thrive in the chaos. There is a lot of promise in this roster."
---
Swip3rR likens the League of Origin to scouting grounds, so players will be giving it their all. Make sure you tune in to League of Origin kicks off on Friday, November 9th at 6pm AEDT on Twitch.