You've heard the stories of those who have climbed from the bottom to make their mark. Now listen to the people who have been painfully close to success – that breakthrough – before falling short at the final hurdle.
Tainted Minds clawed into playoffs by the skin of their teeth, but with a new look, the same old roster is looking to make waves. On the other end of the scale, Legacy Esports returns with only one of their Season 2 roster but the same fire that drove the team under Straawbella.
Athletico marks their return to Overwatch with a roster full of experience and ready to take a crack at Contenders for old times sake. Then the chronic overachievers, Melbourne Mavericks, look to make their first LAN appearance after being gate-kept by Sydney Drop Bears last season.
All of these teams have a deep history in Australian Overwatch and all of them are looking to finally make their break in Season 3. These are their stories.
Breakaway Esports

Breakaway has an underdog story for the ages. After going 0-19 in the first season of Contenders, they clawed their way back in through Season 2 Trials before holding on by the skin of their teeth in Season 2 to qualify for Season 3.
Now, ditching the brain for the bird, Breakaway is taking the motto "good things take time" into Season 3 and are looking to prove sceptics wrong.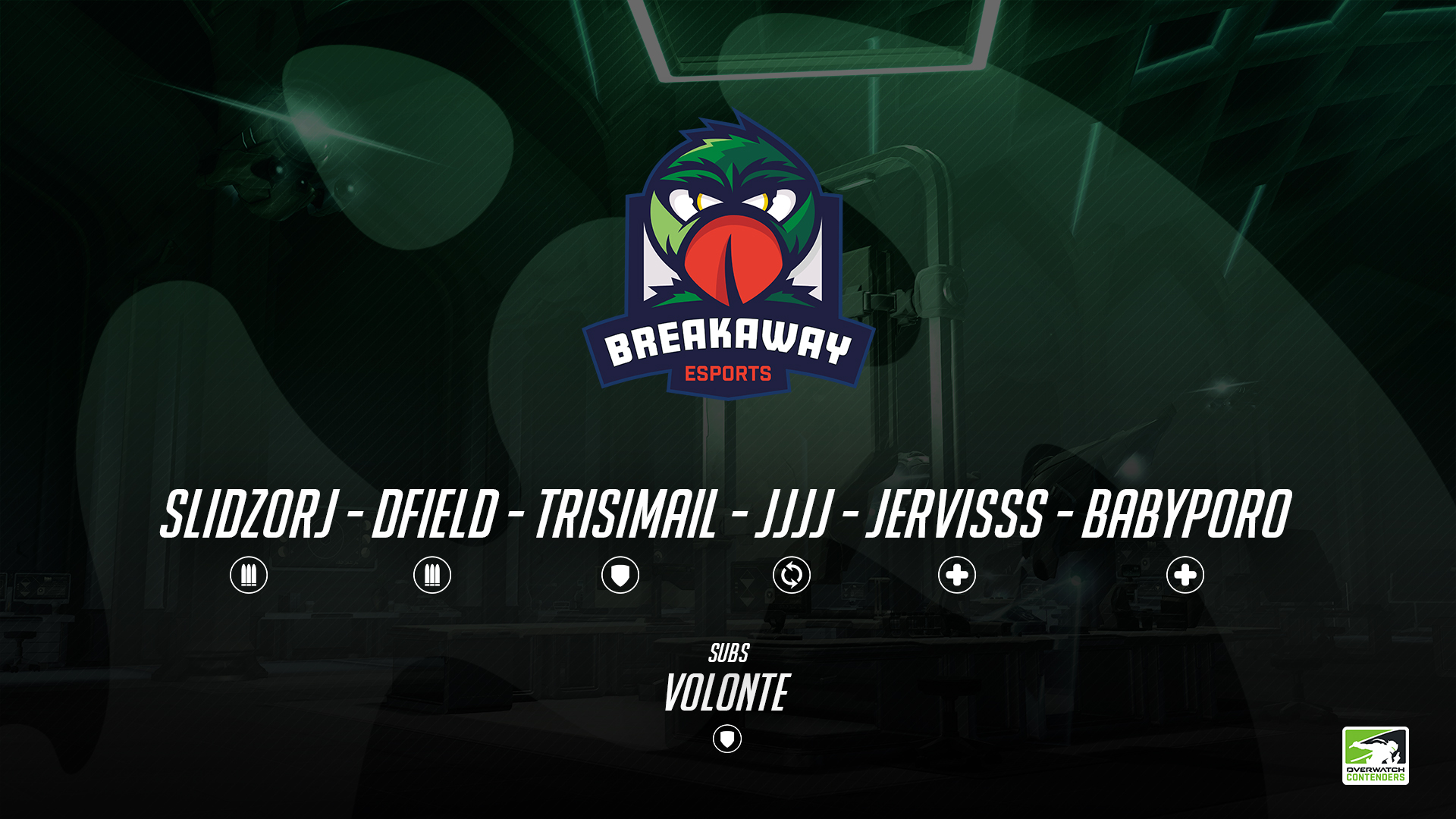 The only changes to this roster over the offseason have been Oxidize renaming to Jervisss and Volonte coming from Surge as the main tank sub. The core of this roster now has three seasons of Contenders experience and are looking to finally make their mark.
"I think the the ANZ scene is far too quick to roster swap"
JJJJ, Captain
"I believe finding people who have the right attitude and committed to improvement is more important than gameplay skill at a certain time," said team captain JJJJ.
Bringing in Oxidize for Season 2 was seemingly ambitious at the time. The Singaporean player was untested before joining then-Tainted Minds, but heading into Season 3 he is the player to watch.
"With Lucio coming back into the meta, it is really [Jervisss'] time," said JJJJ, stating that his Lucio is one of the best in the region.
While some of the names of the roster don't really appear in many people's tier lists, they are ready to show their talent and hopefully keep the fairy tale alive.
"We are certainly looking to avoid Trials and I'm confident we can. Our group – Group B – is very even across the board in terms of skill so I think we can make Top 4 in the group."
Legacy Esports

Unlike Breakaway, the trees have been shaken heading into Season 3. With old team captain Straawbella heading back to League of Legends, the rest of the roster split, leaving only Cinderella at the helm.
However, don't let this dissuade you from Legacy. They've taken on some of the best talents from Trials and last season's Contenders and are looking to make a run this season.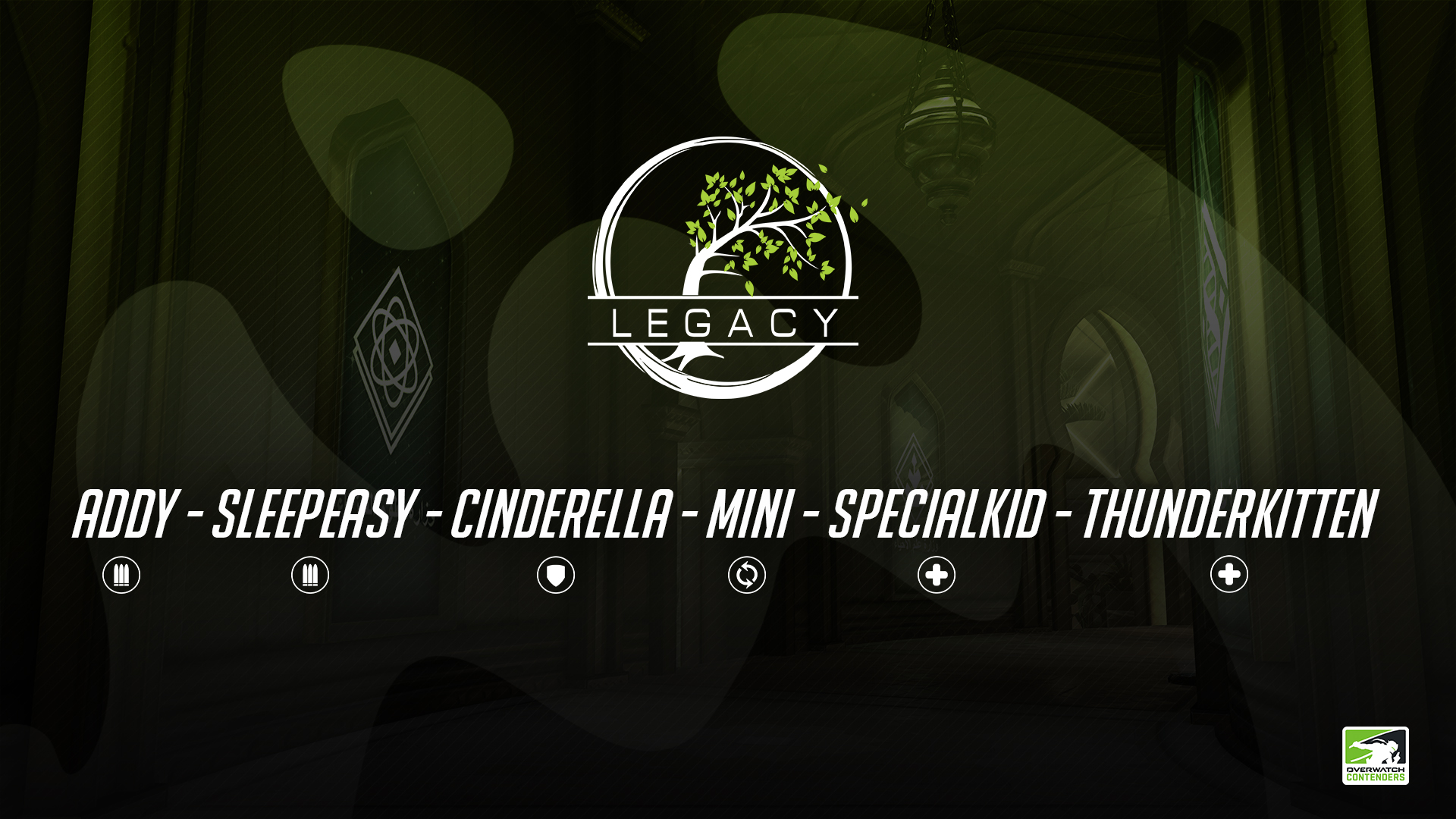 With Mini and SpecialKid coming from Dignity, Addy and SleepEasy coming from Avant and Thunderkitten coming from Exsto Gaming, Legacy's roster is full of unassuming talent. However, with SleepEasy back home in his DPS slot, as well as Mini and Addy who looked strong in Season 2, they are looking to show their worth.
"I think each and everyone on the team brings out the best in each other and for that, we will get far."
Mini, Flex/Off tank
"As the roster has only been formed, we have a lot of potential to improve and will get far as everyone is very committed," said Mini. "Old man Cinderella is guiding the team very well and everyone has an amazing work ethic and is willing to put in the extra time to improve.
"Right now, I want to be the best I can be and improve for myself and everyone on the team, that is my current goal."
With plenty of time to develop over the season, anything is possible for Legacy. "I can't guarantee anything but that we'll try and make everyone proud," she added.
Athletico
There's arguably no team more experienced than Athletico this season. The old guard of Australian Overwatch is here to show off that they've still got it and with their combined skill and experience they have a very good shot at making some waves.
While they might not be scrimming as hard as the other teams, the same desire to win is still there according to Termo.
"It's far less of a commitment than teams of the past, and the environment is much more relaxed, but at the same time we're all good, experienced players and still want to win."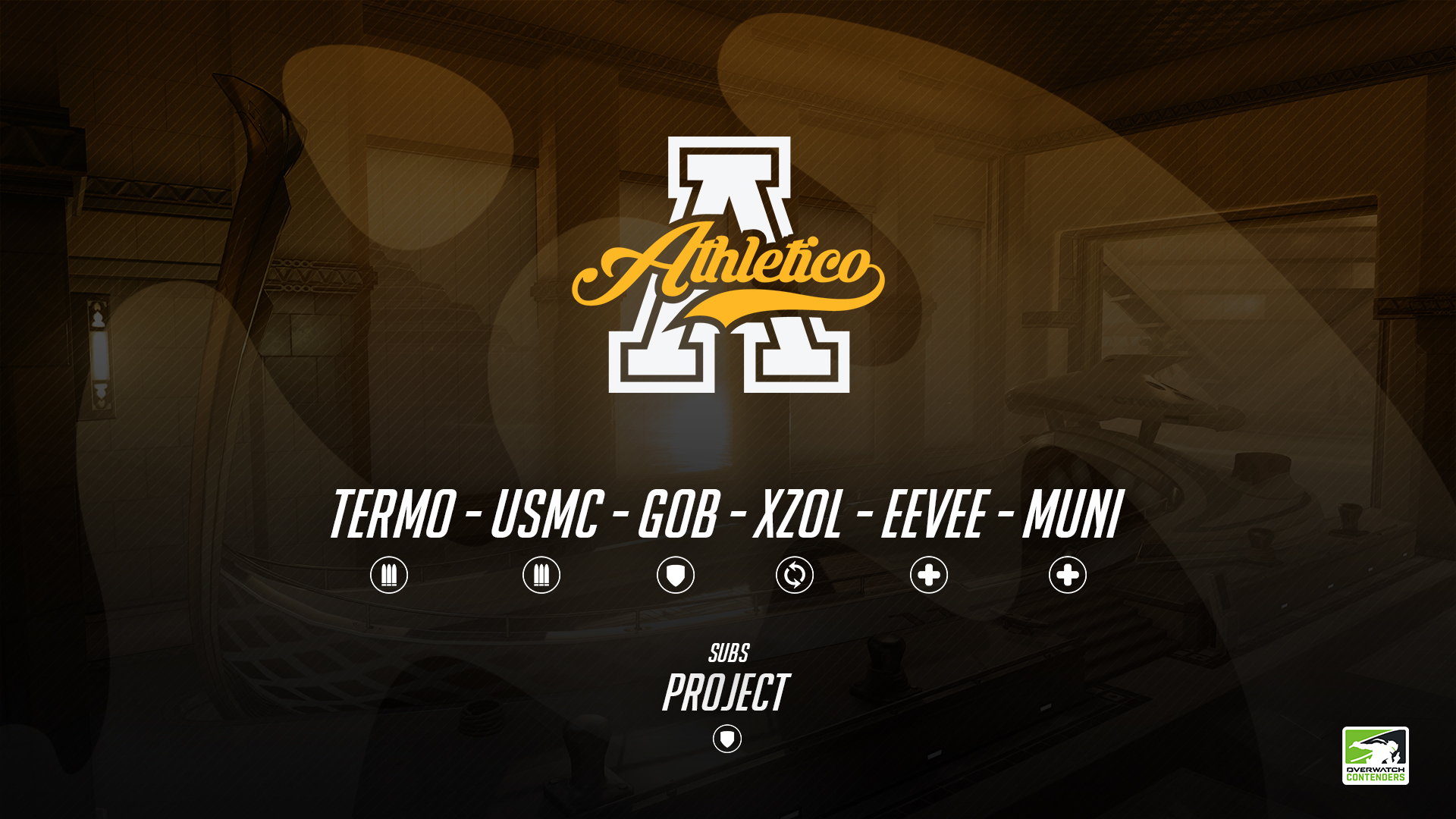 The ex-Dark Sided DPS – whose greatest Overwatch achievement (in my opinion) was that huge Graviton Surge on Rialto in their semi-final against ORDER last season – has teamed up with old teammate USMC to bring the old gang back for one last hurrah…or not.
"The hardest teams always seem to bring the best out of me and our team so I'm looking forward to playing against Sydney Drop Bears and Blank in our group."
Termo, DPS
"It's up in the air [as to whether we will continue for Season 4]," said Termo, "but this season is effectively me taking a break but dabbling in a small way."
He is joined by xZoL, previously Kiki, who was a part of the 2017 Blank roster who dominated Pacific as well as competed at the World Cup. Gob joins from ORDER, breaking up the core-of-four that has been a mainstay in Australian Overwatch for so long.
With Muni and Eevee bringing up the support line – the former playing for Blank Blue as a sub most recently – the combined competitive experience of this team would be older than some of the players on other rosters.
"I think we can definitely make LAN, but it will depend on how well we can utilize the relatively little time we have in practice."
Melbourne Mavericks

If you are a Melbournian, you better get ready to #MavUp. Previously SereNity, they were the first team to take a map off Sydney Drop Bears last season and have been improving season-on-season.
From Trials, then to playoffs, the Mavericks only have one goal in their sights this season – LAN.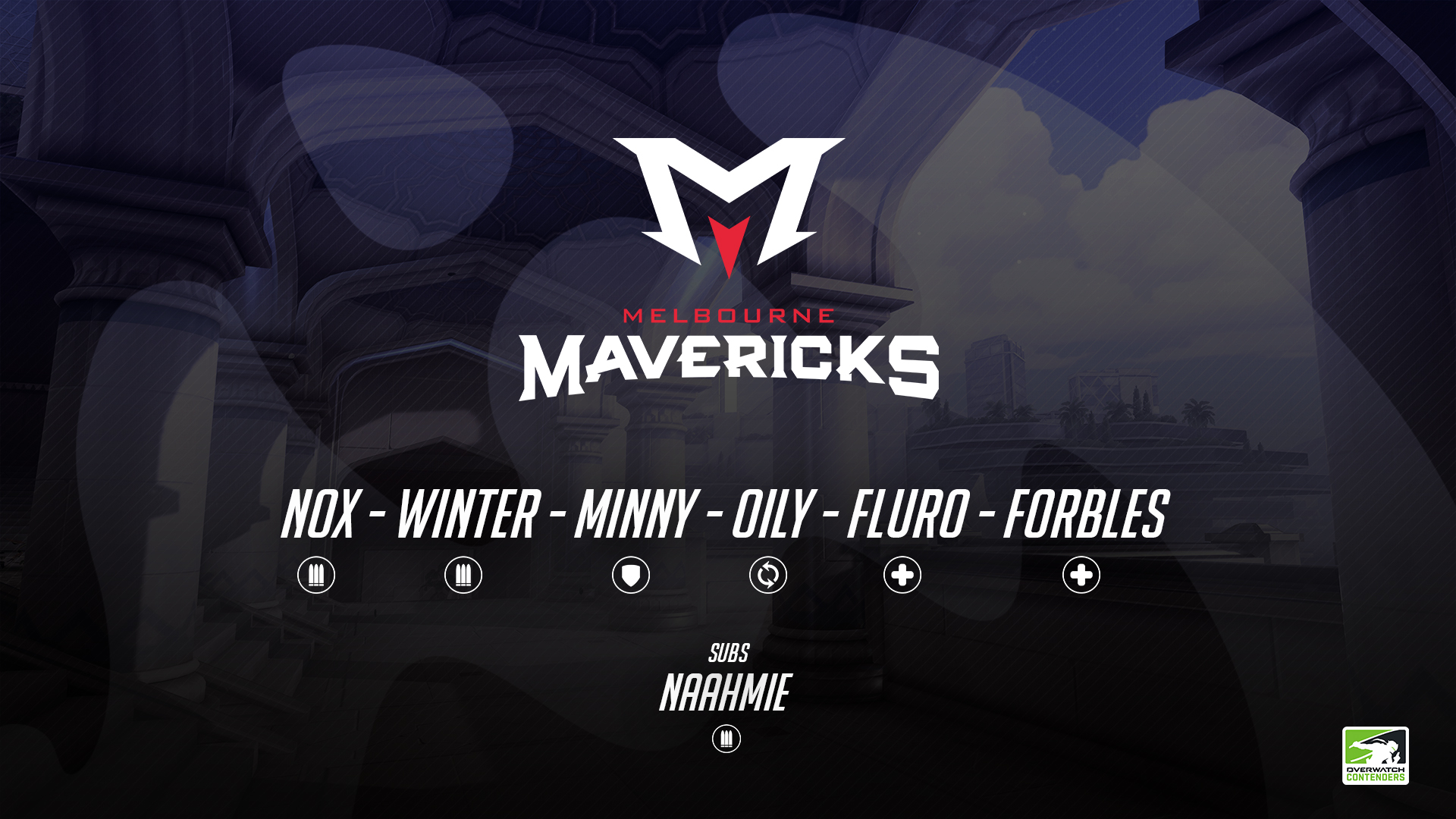 The core of the roster – with Minny, Fluro, Nox and Forbles – have been together for over a year now. Joined by ex-Avant DPS Winter – the only change to the core roster in the offseason – and Roadhog extraordinare Oily, the Mavericks are building exceptional synergy with one talented roster.
"Keeping four of our members for over a year now has contributed to the synergy, trust, and overall team dynamic and is mainly why we are known to consistently improve over time."
Minny, Main Tank
Having always flown under the radar and consistently performing against top teams, they are looking to become one themselves in Season 3.
"We've been training the hardest we have ever trained over the break. It's been two seasons in the making but we are hoping to make the grand final and go for gold.
"We are all truly happy to have the support of everyone and hope we can pay that back with a great performance during Season 3."
As for that inter-city rivalry, the Mavericks are up for the challenge come finals.
"We are in a separate group to the Sydney Drop Bears, but there is still that rivalry between the two cities," said Minny. "I think it would be amazing if we could bring that to a semi-final or grand final match."
---
Contenders Season 3 is on right now with the Maverick's interstate rivals Sydney Drop Bears going up against Mindfreak live on the Overwatch Contenders Twitch channel.
You can follow Breakaway, Legacy, Athletico and Mavericks on Twitter.