Callanan signs the big-name OPL veteran as GM for his new OPL organisation.
When we say big, we're talking the 6'5" 600 iq alpha male big here. The now-former first blood king of the OPL, Brandon "Juves" Defina has hung up his mouse and keyboard to undertake the role of General Manager for Sean Callanan's new OPL team being run through his Sports Geek brand.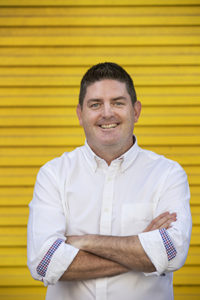 Callanan and Sports Geek have their base of expertise in sports marketing, having worked with AFL, NRL, NBL, and NBA organisations, among others. The Sports Geek brand also boasts a popular podcast that has been running for five years.
Callanan's involvement in the OPL came about as a result of the relegation of the Tectonic organisation though the Split 2 promotion/relegation system. Dropping a 3-2 set to Avant put Tectonic into a match against Chiefs' OCS Academy roster to remain in the OPL, where they were swept 3-0. Riot ownership rules prevent organisations from owning multiple teams within the Riot ecosystem, and thus the opportunity for a new organisation was born.
Juves comes to this new organisation having left behind a glittering career as a player and leader in the OPL, having experienced almost everything you can throughout his time. The charismatic jungler begain his career at SIN gaming, coming through the open ladder system, promoting into the league over 4Not. He's played playoffs, he's defended his place through the promotion tournament, and captained one of the all-time gauntlet runs.
As a player he will be best remembered for his boisterous, confident attitude, and an iconic Gragas First Blood against the Chiefs in one of the greatest matches in OPL history. Juves' leadership abilities will be something that Callanan will lean on as he moves into this new role. Juves is a natural leader and can contribute to his team on match day even when not sitting in on the match, similar to what we have seen from Legacy's own talismanic former jungler in Carbon, now Head of Esports at the Adelaide Crows.
As an elder statesman of the league, Juves offers a level of maturity, industry experience and perspective that was appealing to Callanan. He told us
"I was impressed with Juves' knowledge of the industry and we align on values of importance of team work and life balance. He has led the way in mental wellness in esports with Headspace which I believe is an important high performance factor. We connected with on our sporting backgrounds and quickly built trust through some open and honest conversations. As our team will have a strong digital focus it was important that Juves understands how to connect with fans and the OPL fan community."
Sean and Juves' first challenge will be to get a staff and roster together. He has a deep network of contacts and it will be interesting to see what approach he takes. The organisation was under time pressure to get up and going, having appointed Juves just in time for the commencement of free agency.
Keep your eyes peeled to Juves', Sean's or the Sports Geek Twitter for up-to-date information. You can also get involved over at newoplteam.com.au.