Just a few weeks ago now, New South Wales went up against Victoria in the League of Origin Final for 2018, sporting regional pride as they competed for the winning title.
Both teams were all smiles as they walked into the Margaret Court Arena on November 17th. Victoria marched into a home crowd, sporting a 5-1 score out of groups as they were opposed by the 4-2 New South Wales. Fans had flown in from across all regions of Oceania to watch these two teams compete, and potentially even sneak in a shoey onto the broadcast.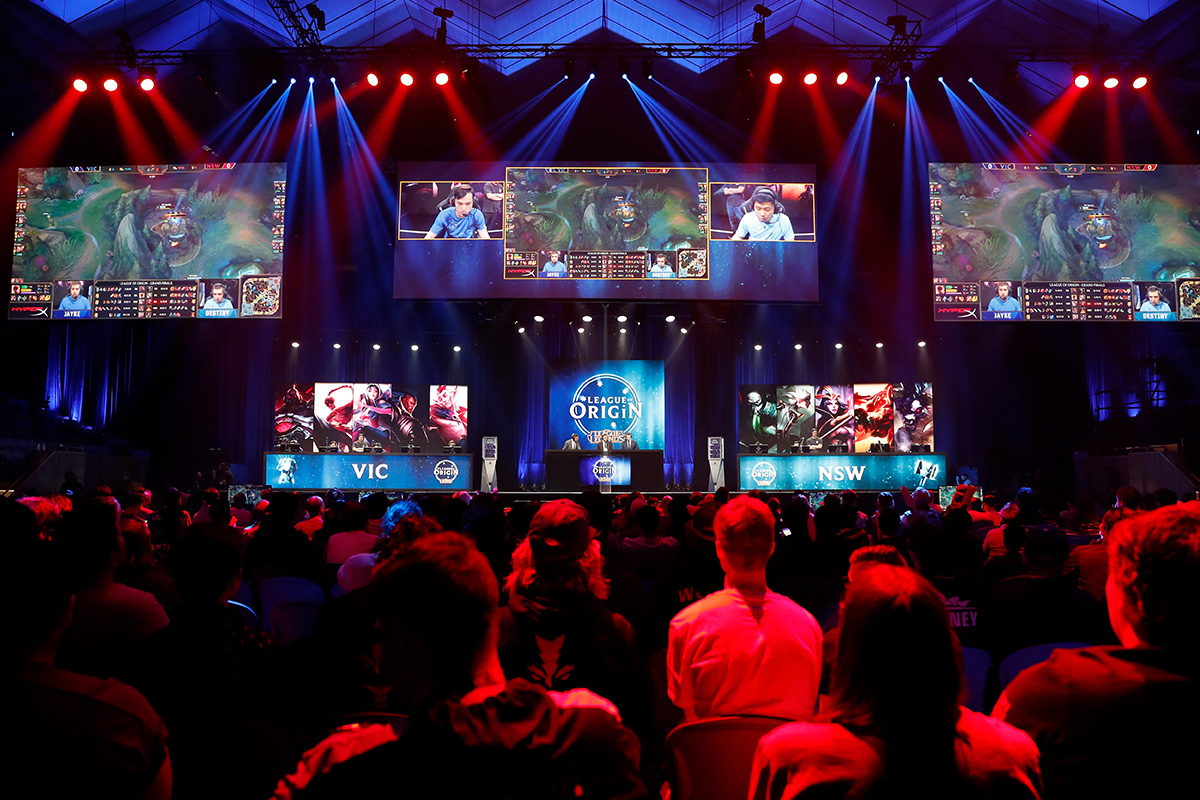 The rivalling states faced off against each other in a best of five, competing on behalf of their regions, with the boys in blue aiming to snatch the title from the reigning champions in slightly darker blue.
Tensions were high as the teams rode into the first game of the series. Despite Triple finding first blood onto Spookz at the beginning of the game, Team Victoria maintained a fairly stable gold lead against their opponents.
Despite this lead, NSW head coach Aaron 'ChuChuz' Bland remained confident in his team.
"I wasn't really confident until I saw the first five minutes of game one," he remarked, before correcting himself moments later, "Oh wait, we lost the first five minutes of game one. I could see them camping Triple and I noticed that our mentality remained the same."
Refusing to be tilted by the Victorian boys, Team NSW made their slow and steady comeback over smaller skirmishes and executing on their objective control and team fights, securing themselves Rift Herald, Baron and then the Nexus at almost 27 minutes.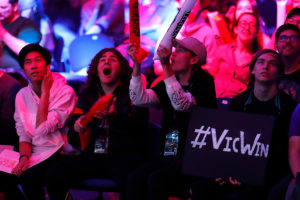 In game two, Victoria were looking to even the score in the shortest game of the series with Pabu as their carry on Viktor. This game was even closer, with neither team being more than 2k gold ahead of their opponent at any given time.
It was fairly back and forth but Victoria simply had more control over the map as a whole with crowd control provided by Claire and Jayke on Cassiopeia and Alistar respectively, enabling the team to win larger team fights, pushing for New South Wales' Nexus with Baron buff on their side. With that final push, they were back in the game.
Still, the Sydneysiders remained tilt-proof and even somewhat confident, equipped with the same smiles they'd donned since day one.
"Even in game two, they came back to the room, we were like: we're still gonna win this," ChuChuz stated.
"I saw exactly what they did wrong and it was so easy to fix and in games three and four we just fixed it and won."
"It feels like we just had a roster advantage. Like we definitely just had more talent; and you could just feel that in the game. At the end of the day, we just had better hands."
Swip3rR, NSW Captain
With Swip3rR subbed back in for game three, the teams took to the Rift once more in a one-sided match in favour of the boys in baby blue, where Spookz on Taliyah would require a leash at four minutes on blue buff in order to hit level two after dying to Swip3rR's Sion and Only's Camille once each.
This would set the overall tempo for the game as NSW snowballed from this lead, demonstrating a confident performance in front of the former victors, taking the series to match point, much to the dismay of the Victorian crowd.
"Loved it! It was so fun! I loved it!" top laner Brandon 'BioPanther' Alexander shared his thoughts on the crowd with his signature smile, following up shortly after.
"You know someone's supporting you out there, at the end of the day, so it's fun."
Game four saw both teams competing with even higher stakes; NSW fought for match point while Victoria fought for a chance to stay in the series.
"1000 APM!"
Destiny, NSW Support
"We all just wanted revenge… it felt like the intensity was high throughout the entire tournament," NSW Captain Brandon 'Swip3rR' Holland commented in reference to last year's loss, which had become a driving force behind NSW's performance in 2018.
With BioPanther back into the game, both teams spawned for their final stand with first blood shed by FBI's Tristana onto Jayke's Braum.  Although favour in the first half of the game cycled between both teams, NSW would eventually reign supreme with BioPanther and FBI taking the helm as Victoria were outplayed, a final Baron push closing out League of Origin for 2018.
Team NSW come out on top to close out the series against Team VIC in the League of Origin Grand Final
After an extremely intense four-game series, NSW knocked down last year's winning team, raising the League of Origin trophy in front of the former victor's home crowd. General Manager Bryce 'EGym' Paul discussed the crowd's uncharacteristic silence during this time,
"When something disastrous is happening to us, the crowd was going nuts, so it definitely felt like a more grand event this time."
---
Against all odds, Team New South Wales redeemed themselves against Victoria to bring home the #NSWWIN after a great League of Origin tournament for 2018.
This regional pride will soon return to competitive rivalry as it reignites the flame for the next competitive season of League of Legends in Oceania.