With each team only having two games left to lock in their spot in the Top 4 and the playoffs, every shot, every missed opportunity and every goal could have massive consequences on who we see lifting the trophy in just a few weeks time.
The Chiefs were sitting pretty at the top of the table, undefeated after taking down the Brisbane Deceptors the previous week, while it was the Sydney Roar and the aforementioned Deceptors nipping at their heels in the standings.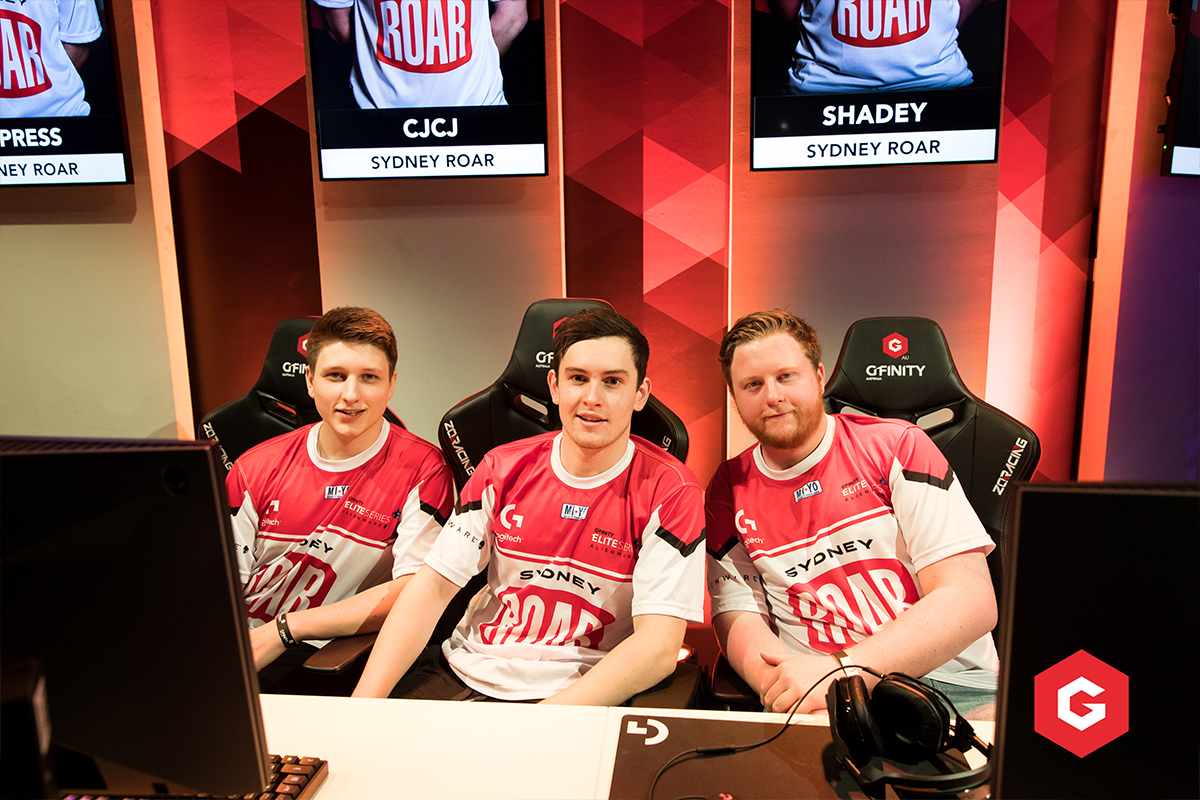 It was derby week, and our first match was for the title of best team in Victoria as ORDER suited up to do battle against Avant. For ORDER, they could put their destiny in their own hands with a win here as going 2-2, one win above Ground Zero, meant that while GZ were expected to beat Avant, ORDER could lock their playoff spot by taking down the Chiefs.
Avant had failed to win a series, and had failed to win a game since Week 1 after being thumped by both the Chiefs and the Roar in Weeks two and three respectively. They needed this win here to go into their match against Ground Zero with a playoff spot on the line, if they won, the speculative results would favour them moving on.
But it was ORDER that drew first blood in the derby, taking away the first game 2-1 on DFH Stadium and immediately putting their Melbournian counterparts on the back foot. They followed it up with another drubbing on Mannfield, going 2-0 up in the series with a 5-2 scoreline.
Avant really needed the win here to keep any chance of a playoff spot alive, and they found it on Mannfield again with a 2-1 victory, forcing it to Game 4 and prolonging defeat for at least another round. The fourth game on Champions Field was close, and five minutes regulation passed with a 2-2 draw, but overtime was where ORDER shattered Avant's dreams as they put one away to win 3-2 and the series 3-1.
Avant had now been eliminated from playoff contention, but our next team also needed a win to give themselves a chance to advance. Perth Ground Zero had only managed one win against the sub-strength Roar but could tie it up with ORDER with a win over the Deceptors before they played the win-less Avant in the final week.
?Get your engines fired up for the final week of League Play with last week's Top 5 #RocketLeague Moments thanks to @ASTROGaming!

?@DumboRL | @SYDRoarSports | @SydneyChiefs | @ORDER_army | @SSteveRL pic.twitter.com/VapvuACZCe

— Gfinity Australia (@GfinityAU) November 28, 2018
The first game was a goalfest as the Deceptors put in six goals on DFH Stadium, with Ground Zero putting in three of their own in an effort that would have put them in the running for a win in most other games. Game 2 was a bit quieter, as Ground Zero put an early goal in before the Deceptors put in three of their own on Mannfield to move to match point.
A single loss from almost certain elimination, it was time for Ground Zero to try and step up to take the win, but it was just too much as the Deceptors netted two goals to one to keep themselves in contention for that top spot and sent Ground Zero to just above it as they now needed to win against Avant and have other results go their way to make it to the finals.
Our last series of the day was the Sydney derby between the Roar and the Chiefs, and with both teams back to their full strength and their first clash since Throwdown's RLOC finals, it was sure to be an absolute blinder. The Chiefs were undefeated until now and could lock a playoff spot with a win here, while the Roar were looking to break out of the cluster of teams in the middle of the pack.
For what had been built up as an epic end to the day's play, it felt relatively anticlimactic. The first game on DFH Stadium, the Roar came away with three goals to the Chiefs' one and the victory to boot. They followed it up again with a close 1-0 game, but it was still enough to go two up in the series.
A last chance hurrah didn't eventuate for the competition leaders as their two goals on Mannfield were outpaced by the Roar's three and they fell to their first loss of the competition with just a week's play to go.
---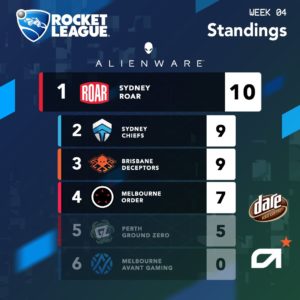 It remains to be seen who will emerge this week as our regular season champions and who will make it from the clump at the bottom of the leaderboard.
The Gfinity Elite Series returns with Street Fighter V and Rocket League this Sunday. Tune in on Twitch, YouTube, Twitter, and Facebook to watch every game live. Head to gfinityesports.com.au for details on schedule and tickets.