Legacy had an enviable track record in the Oceanic Pro League. Since the birth of the competition in 2015, Legacy has competed in four grand finals, and has never placed lower than 4th. This split, they look to continue achieving more of the same by doing something completely new – Legacy's roster has five new faces.
While this may come as a surprise to some OPL fans, Legacy's roster shake-up was inevitable. The team's success over the last two splits could be attributed to Claire's individual brilliance and a hearty dose of luck.  Victories were often scrappy and the team wasn't showing any signs of growth.
However, Legacy's pursuit to keep things fresh may have come at a price. The team now consists of three players who are stepping up from the OCS, the top laner from Tectonic (the team relegated from the league at the end of 2018), and a top laner stepping into the bot lane position for the first time in his career. It feels like an investment in the future of the organisation that may not pay top four dividends this coming split.
Ready for Season 2? ?#weflyasone #LGCWIN pic.twitter.com/5GF3hONFt6

— Legacy Esports (@LegacyOCE) January 9, 2019
The Roster
Top: Daniel "Papryze" Francis
Jungle: Eldin "Guts" Skenderovic
Mid: Jesse "Chazz" Mahoney
Bot: Mark "Praedyth" Lewis
Support: William "Crayzee" Dobie for the opening two OPL fixtures – starting player TBA
Sub: William "Crayzee" Dobie
Coach: James "Denian" Goddard
Who will provide major impact
The players on this new Legacy roster have little experience playing together in a competitive environment, are playing off-role, and/or come from the OCS or a recently relegated OPL team. They will benefit greatly from an experienced hand to guide them through this transition period, unite them, and inspire some confidence. Coach Denian can provide this. Recently, Denian was coach of the highly successful Chiefs Academy and the Queensland League of Origin team. His pre-existing relationship with several of these players, and experience coaching and competing for an OCS team makes him an ideal candidate to help Legacy succeed.      
Dark-horse in the squad
Praedyth moving from the top lane to the bot lane should be highly anticipated. Throughout his time on numerous OPL rosters, we have seen Praedyth emerge as a ruthless and effective split pusher, while also being completely unafraid to 1v1 an opponent. He will hopefully bring some much needed confidence and aggression to the bot lane of the OPL, and give Legacy an edge over their unsuspecting opponents.
The draw
The first four rounds may give OPL fans an indication of where Legacy will end up on the OPL ladder at the end of the season, as they face two teams predicted to dominate the competition (Mammoth and Bombers) and two teams who may fall in to the bottom four (Gravitas and Dire Wolves). The first two rounds against Gravitas and Dire Wolves are crucial for Legacy, as losses to opponents perceived to be weaker may permanently knock their confidence.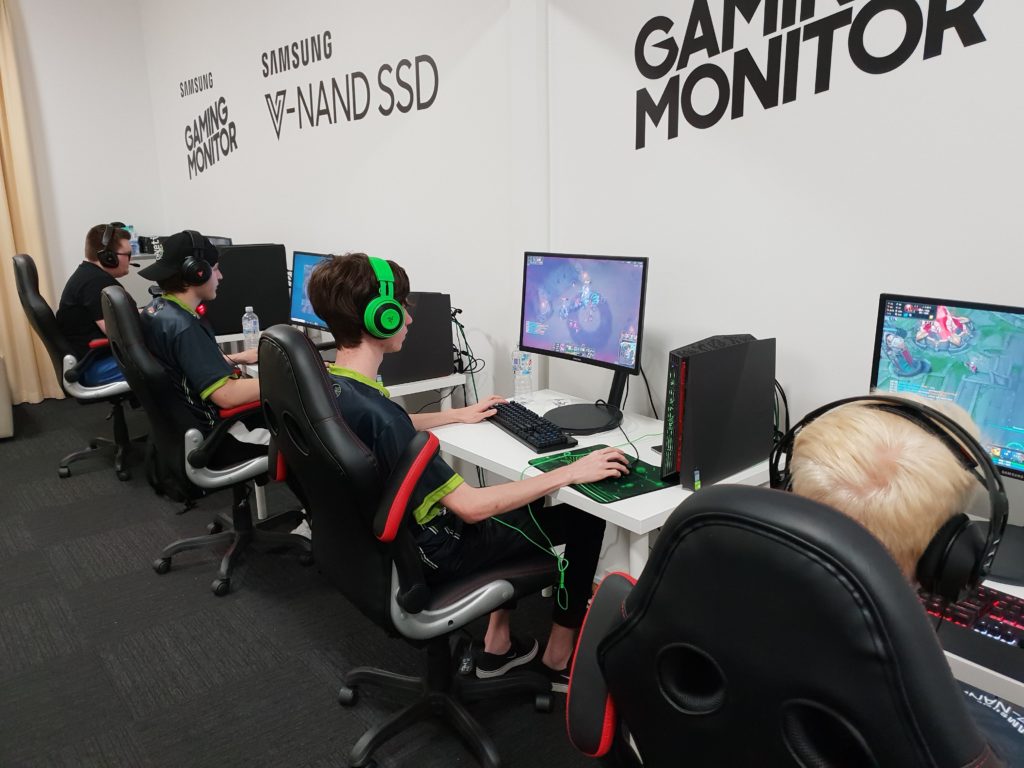 Legacy will have a strong split if…
Despite the inexperience of this roster, a 5th or 6th place result is not unachievable – especially with the new best-of-one format meaning the potential surprise picks or unconventional play styles of the OPL newcomers could have a big impact. Further, nobody knows what to expect from Praedyth in the bot lane. A key predictor of success for this Legacy team will be their ability to develop strong bonds, effective communication, and maintain focus and positivity throughout the split. Resilience is crucial.  
Pass mark for Split 1
A win rate of 30% during the regular season – this may seem like a low pass mark, but it puts Legacy on par with the results of Avant and Tectonic during split 2 of 2018. While also learning and growing as a team, a 30% win rate is the very minimum of what they should look to achieve.
Question marks
This is a roster on which 60% of the confirmed players have not played in the OPL or experienced a gaming house environment as part of a competitive team. It will be down to Papryze or Praedyth to adopt a leadership role in-game. Is either of these players up to that task? Or will Legacy be a team of five individuals?
Snowball Esports predicted finish
7th or 8th place.

---
The OPL returns for 2019 on Friday 18 January. To kick off the first game of the year, Legacy will be facing off against Gravitas. Watch live on the new RiotGamesOCE Twitch channel, find more information and the full fixture schedule at oce.lolesports.com.
Follow Legacy on Twitter.