The 600 IQ Playmaker
Brandon "Juves" Defina has been a popular figure in the Oceanic Pro League, building his brand initially as the captain and face of Sin Gaming and wearing his heart on his sleeve. His refreshing honesty saw him quickly win the hearts of OPL fans, and Juves managed to build a storied playing career in the league despite never reaching a grand final.
He now finds himself taking on the next chapter of his esports journey, as general manager of the new OPL team Gravitas. I spoke with him about his transition from playing pro to org management in Pick 6's debut for 2019.
Let's talk about your transition from player to general manager. Generally, in the corporate world a GM has several years of business experience. How did this transition happen and why do you think you'll succeed?
I knew I wasn't going to play again this year, I was approached by Sean who asked if I was interested in coming on board to a team that had a clean slate.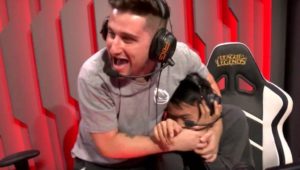 I offer expertise in esports from my experience at Sin Gaming, and that team was never a corporate organisation which offers a different perspective to what most people have. While playing at Sin I was doing a lot for the org – there were no job descriptions -but I was looking after the roster, helping with content and looking after the house, which has helped build my skill set for a general manager.
There's still a lot that I'm learning but the dynamic we have at the moment with the blend of Sean's sports and digital background with my esports background, we're working together well and will hopefully find success.
You were a part of some very talented rosters at Sin Gaming, and the first one that comes to mind is the Rift Rivals team of Dhokla, Ryoma, FBI and Rogue. The Bombers now have a very similar lineup and are considered split favourites off the back of that. What do you think was missing at the time?
We were one game off grand finals, when people look back at results they think you know, you were close but you lost in the semis, but we were literally 1 game away, 2-0 up. I think the biggest thing that was missing for us was experience.
FBI and Ry0ma were playing their first splits, and it was Rogue's second year. I don't think anything was missing other than time. Unfortunately the team disbanded and never reached the potential. I think we looked really good when playing together which results showed.


What was the experience transition from Sin to Mammoth like for you personally? Obviously Sin Gaming was a brand you worked very hard to help build, were you disappointed by the change or was it "onwards and upwards" with new management involved?
Towards the very end of Sin, I helped keep things together. During the transition period Louis and Roam asked how I'd feel if we rebranded. I said we had our run and if you think it's what's best for everyone I was happy for the change.
I'm not silly, I understood that there could be better opportunities over the horizon, especially knowing who was involved and why they wanted to do it, I said sure why not?
Take us through the mindset of a pro player who is in the twilight of their career, or potentially on the fringe of making the cut in the OPL. Is it a stressful experience? How did you deal with it?
It's actually a very stressful experience, in the sense that you always have to deliver results. Any results based business, whether it's corporate or sporting, that's stressful. Results are stressful.
I don't think I've ever told anyone this story, but at Rift Rivals 2017 I was sitting at my hotel bed, League helped with some downs like when experiencing my sporting injuries. I remember specifically sitting on my bed thinking 2017 could be my last year, I was kinda getting emotional about it that this could be my last tournament, my first and last international tournament and I remember sitting there for a good five to ten minutes, not crying or anything but feeling emotional.
It was one of those things when realising that; a) the stress of having to do well because the region is depending on you and b) knowing that I may not be playing for much longer. This was a light bulb moment, very surreal knowing that I was able to have the opportunity to play at Rift Rivals and competitive League of Legends but also knowing it was coming to an end.
How to deal with this was by always keeping doors open and not closing them. I kept these open by doing things like studying, I was very proud of putting plans of A, B, C in place for life after League while still playing. I created my own path on how to get out when it would happen. The easiest way to deal with it is to ensure you have a plan B, if you're on the cusp of retiring or trying to break through the OPL, you should always have a plan B, even in sport, in business, in everything make sure you have a plan B.
In your twilight years make sure you're building plan B, don't shut off options and make yourself the best person you can be.
You're a massive supporter of mental health awareness, working with the likes of Tom Boyd. What does it mean for you to be involved with an organisation like Headspace?

To be honest, I've achieved a lot in League, although I was never the best on the server, but I achieved some pretty honourable things, high place finishes, promotions and Rift Rivals but representing Headspace is the biggest achievement of my life, it's the proudest moment of my life.
One way or another one person or another suffers from mental health. A lot of people asked for help, and to also be recognised in public places like the airport from the promotion means a lot. I don't think of myself as a celebrity like Tom Boyd, Usman Khawaja yet here they are recognising me.
You don't remember things like watching the ads unless it made an impact on you. The whole experience made me speechless and I'm finding it hard to describe what it truly means to me but it helped me shape what I want to do in life, and that's help people.
To be the best in my sport, I have to stare at a screen for 12 hrs a day. In order to keep my mind sharp & in the game, I have to focus on that too. I exercise to give my mind a break, cos our minds need training as much as our bodies. https://t.co/nwfUizsGLz for tips & advice. pic.twitter.com/pjKveholGl

— Brandon Defina (@SINJuves) July 25, 2018
You've been a part of several rosters in your time, pick four team mates and a coach to round out your perfect team.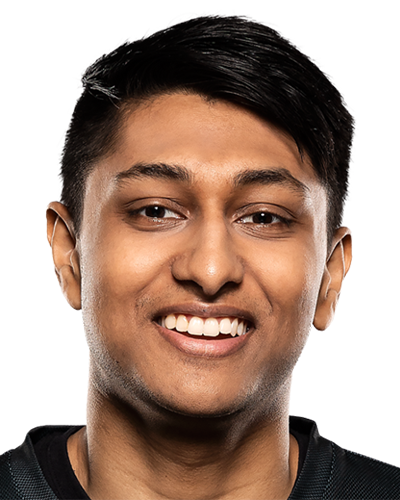 Dhokla
Niship Doshi
"Arguably best teammate and person, fun, if you play with him you can understand why he's in the LCS."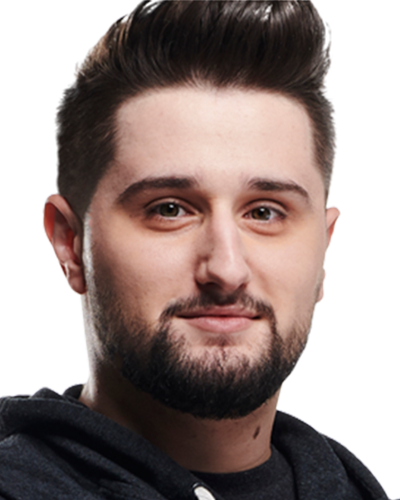 Myself
"Obviously."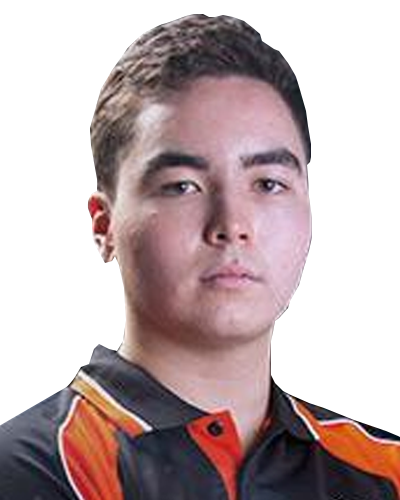 Rymeister
Jason Ryan
"If he could have extended his career a little bit longer. He is the best case for "what could have been", and played a huge part in my early career."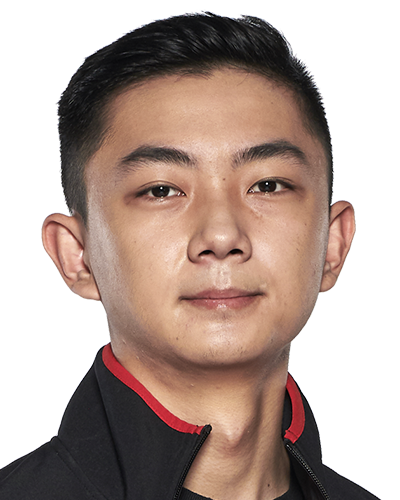 FBI

Victor Huang
"I love Mash but FBI has to take it, as my best ever results run was with FBI as AD Carry."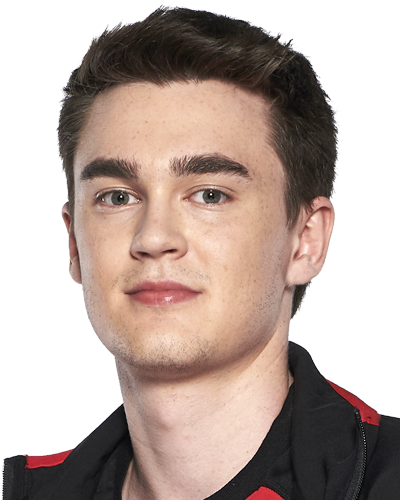 Rogue

Jake Sharwood
"Tough choice between Cuden and Rogue, Cuden is such a great person to be around while Rogue is such a great player. Rogue gets the nod due to pairing with FBI."

Coach: Bencel

Benjamin Encel

"Bencel had fierce loyalty to the team and taught us a lot. Loyalty is one of the biggest things in life, it's a trait I value highly."
Follow Juves' journey as he continues with new team Gravitas. You can see his team compete on the rift when the OPL continues this afternoon. Stream and match schedule at oce.lolesports.com.