For Order, two defeats to open their 2019 story was a major shock to the system, but not one that saw them drop their heads and slip into the mid-table battle many believed they may after the first difficult outings of the split.
Their willingness to stick with what they had prepared in the preseason – but tweak a few things about their understanding of how League of Legends was currently played, and what was strong in the meta – saw them rewarded just a week later, as the Melbourne organisation recovered with two victories on the bounce in the Oceanic Pro League.
Now the team sits just a single win behind the Chiefs Esports Club and the Bombers at the top of the table, with two wins stretching to four this weekend as the team downed Legacy Esports and the Dire Wolves.
Another 2-0 @OPL week! GGWP @DireWolves, that's wasn't an easy one. #ORDERUP? pic.twitter.com/nlLn5FhpnM

— ORDER (@ORDER_army) February 2, 2019

The rocky start was something that my have shocked Order's roster and their backroom, but coach Aaron "ChuChuZ" Bland said the team never really considered changing where their preseason had led them – the whole group had faith in how they had come into the split.
"A 0-2 record from the first week was very surprising for all of us, we were practicing for a few weeks before the season and coming in strong and that result shook our understanding of where we were," ChuChuZ explained. "We stuck to what we believed however, and having those four wins after that and proving that we're on the right track has kept everyone motivated."
"Our meta understanding was a bit off what was powerful compared to other teams like Avant and Bombers in the first week, we were probably a little incorrect, but the best of one format also changed things a lot.
"Every team has a unique way of approaching the game because of individuals champion pools, how the game is played and how people draft. When we came into week one we had Order's 2018 approach to the drafts and the game and that got thrown back in our face."
"We had to sit down and discuss how to approach each game against every single one of the seven other teams in the OPL, and that's worked out a lot better now."
ChuChuZ, Head Coach
There was a clear change for the team after that initial talk realigned their ideas with the current way of playing League of Legends, and the Melbourne squad knocked off Gravitas and the table-topping Chiefs in their second week to get "back on track".
Then just a week later, their second double-victory weekend over Legacy and the Wolves confirmed it wasn't just a blip on the radar, and the slight tweaks had been big positives for the team.
First on Friday night a big Urgot game for James "Tally" Shute (6/3/4 in the 35 minute game) as well as Simon "Swiffer" Papamarkos on Zoe and Ronan "Dream" Swingler on Lucian, saw Order ward off Legacy, before the southern organisation knocked the Dire Wolves back to reality.
It may have taken 54 minutes on the Rift, but the huge 18-15 win for Order that saw the main carries Swiffer and Dream combine for 76.3k damage between them kept the Melbourne roster on their now-four game undefeated run, and showed they could win the long contests as well as the snowballed wins.
For ChuChuZ, both the victories showed the team and he himself had had positive preparations coming into the third week, and the Order coach believes basing the roster's priorities around 'knowing your enemy' would be the key this split.
"I think everyone thought Mammoth and Bombers would be at the top, with Chiefs and Order pretty close behind, but it's clearly not going to go that way and it shows not everyone has adapted to how the OPL will be now," Bland said.
"Mammoth have had a tough start to the split and Avant are right up there after three weeks. I think this split with the best of one format means teams are relying on infrastructure instead of just player skill. Preparation and proper coaching throughout the split will have more impact on the win when it's just one game compared to three.
"If you have a bot duo like FBI and Rogue and they get cheesed off a strong pick in their first game and they have two more to show their real strengths, but with the best of one that's just over and the win has gone against them."
Especially considering Order have just locked in a massive partnership with hardware giant Alienware, ChuChuZ believes his organisation has made all the right steps to setting up the "best structure for the team possible".
It's the back-end set up that ChuChuZ hopes can play a vital role in moving beyond the "pretty poor results" that Order suffered in both 2018 splits in the OPL.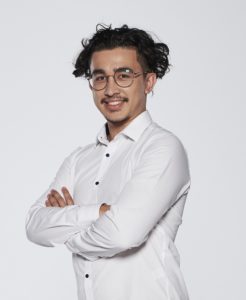 "People would argue that last year's roster was stronger than this year's but without those two losses [in the playoffs] last year we wouldn't have the strong vision we do this season," Bland said.
"Tally, Swiffer and Spookz have continued that course we started last year but we have two new recruits we've been able to build from the ground up, so having two new players come in that didn't experience that disappointment last year has helped us realign our vision.
"Regardless of whether people believe we're an all-star roster or not, and wherever people put us in power rankings and predictions, we have to ignore all of that and trust what we can do to move on from the past. I think it's important to take into account those defeats last year and what it means for us – we're going to improve now to not have those same results."
That haunting feeling from the 2018 that cut to the heart of many Order fans, as well as everyone involved with the Melbourne organisation, is something that also drives the team's veteran mid laner Swiffer, as Simon Papamarkos looks for a "different path" in 2019.
After the stinging defeats of last year, the four-time OPL champion knew something had to change in how he approached the game and the league, and Swiffer revealed after attempting to take a step back in 2018 he wants to climb back into the pilot's seat for Order this campaign.
"Overall I'm feeling pretty good about how this split has gone, but the first week felt a bit odd because we were off but we were just developing our style too," Swiffer said.
"The biggest surprise was losing to Avant and that felt a bit annoying to be honest, but they have turned out to be a really good team as well so that lessened the blow a bit. The 4-0 after it is a testament to how receptive everyone in the squad is to working on our playstyles and working in tandem with everyone."
In terms of changing playstyles, Papamarkos revealed after "trying to take a more supportive role" with the roster in 2018 he realised that ambition on the Rift "just never suited my playstyle", and the Order mid laner is now eyeing a return to one of the carry-stars of the squad.
"For me, my time on Chiefs saw me go from winning everything to than not, and that was really difficult for me," he explained. "I don't think I knew exactly how to bridge that gap again and last year I tried something different and changed how I played."
"This is the first year I think I understand the expression 'respect all, fear none', and I know I didn't really get it before."
Simon "Swiffer" Papamarkos
"I wanted to give other people in the team more resources than I used to so that I could step into that supportive role but I realised it just doesn't work for me as a player. This is the first year I think I understand the expression 'respect all, fear none', and I know I didn't really get it before.
"I didn't respect anyone when I was winning a lot with the Chiefs lineup and that had its own problems, and then after we lost that top spot I played with too much fear with everyone, and now I feel like I've hit this happy medium.
"Everyone that I play against now is good, and they have the potential to punish me, but in saying that I know I'm good enough to face anything now, and that's how I want to approach 2019 – that is really my mantra for this year."
The fact Order has found their feet in the early part of the league, with Swiffer and the rest of the veteran players now learning from the sins of last year, and the mixed results for many teams in the competition has left a door ajar for the Melbourne team to potentially aim for Oceania's top spot.
For Papamarkos, the first place finish means a return to the bright lights of the international stage, with the Mid-Season Invitational now looming on the horizon for whoever comes out triumphant in the following few months.
After competing in a host of overseas tournaments from 2013 to Swiffer's final international appearance so far at IEM Season 11 Oakland, where the Chiefs lineup faced off against LCK giants Longzhu Gaming, a comeback onto the world stage would mean everything to Order's star mid laner.
"I would love to go back to the international tournaments. When I used to win everything and go overseas all the time I think I took it very much for granted and very much thought it would just happen forever," Papamarkos said. "I didn't even care too much about the domestic league because I thought the only thing that matter was international competitions, and I felt like that's where my equals were.
"To go back and compete on the international stage again would be something that would prove to myself that I can accomplish that again and that level has always been my skill level. It would be amazing to get back.
"I know that Sam [Spookz] feels very similarly to me about international tournaments, but with James [Tally] the only international experience he's had was Rift Rivals in 2017 and he loved it. I think it goes without saying that everyone in Oceania – and I think every esports player – wants to compete on the world stage and show everyone what you've got. We all share that same goal."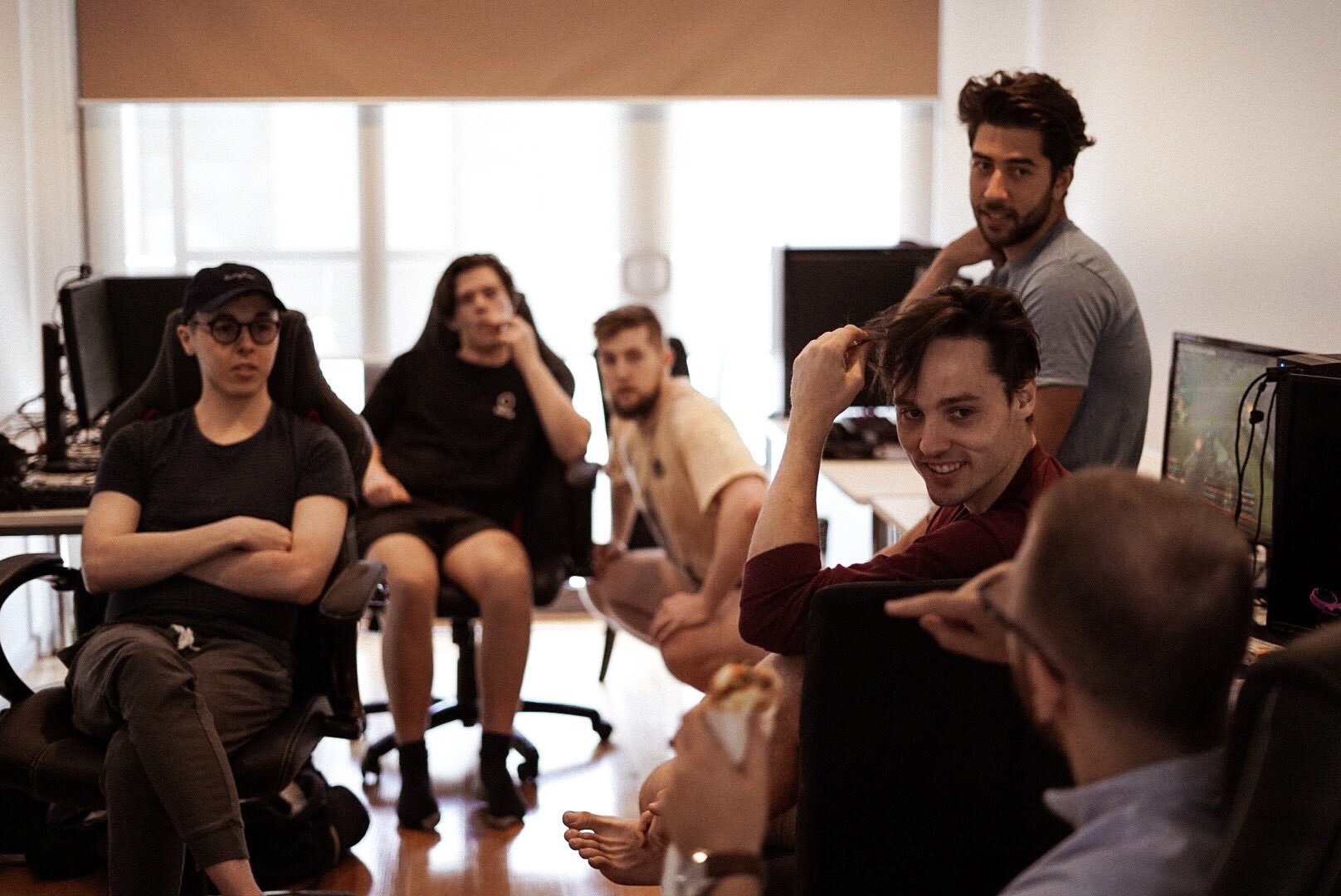 As Order prepare to shoot for the world stage, and the bloody battle for the top in the OPL continues, Swiffer also took the time to address both the organisation's fans, and his own personal supporters from throughout the years.
"Thank you to everyone for coming along on this ever so brief journey with us, we have a lot in store and I hope you can be here to reap the fruits of our labour," Swiffer said. "I hope we actually manage to perform for you guys because you've put a lot of faith behind us and we've delivered a lot of mediocre results so far."
"For people that have stuck by me specifically, thank you so much because it means so much. I think I've let you guys down over the last couple of years but now that I've found my footing again I'm hoping to do you guys proud once more."
Also in the OPL this weekend, the Chiefs and the Bombers have retained their control of the top of the table with 2-0 rounds to move them to a strong 5-1 standing three weeks in.
The Chiefs opened scored their fourth win of the season against Gravitas, with Brandon "Claire" Nguyen stamping his authority on the clash with a 6/0/4 game on Zoe that saw him lead the damage charts with 11.7k in the 15-0 match. The boys in blue rounded out their weekend by knocking off early-season favourites Mammoth in 32 minutes.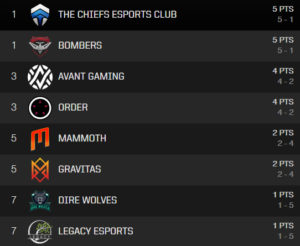 The Bombers continued to soar in their own 2-0 weekend, delivering Avant Gaming their second defeat of the season in an 18-12 battle that ran 35 minutes and once again saw Victor "FBI" Huang take control on Kai'sa despite Ari "Shok" Greene-Young and Vincent "gunkrab" Lin best efforts on Syndra and Lucian respectively. The Bombers also downed Gravitas to keep their table-topping record alive.
Mammoth stumbled a second time on the Friday evening, with the Dire Wolves charging to their first win of the season in a 55 minute slugfest that saw the defending champions finish just two hundred gold off the 100k mark across their five players.
The hour-long contest came down to a tight teamfight in front of the Baron pit, with Dire Wolves starting the neutral objective before turning on Mammoth and grabbing two kills to collect Nashor before heading down the river to take the game's third Elder Dragon and closing out the game with the two massive objective buffs.
Finally, Legacy have continued their struggles from recent weeks with another 0-2 weekend slipping them into an equal-seventh place on the standings with Avant Gaming recovering from their loss at the hands of the Bombers to defeat them, staying within a single win of the top spot.
---
The Oceanic Pro League returns next weekend for Order when they face Mammoth on Friday evening. The round will begin at 4pm AEDT when the Chiefs play Legacy in the first El-Classico of 2019.
Catch all the action live on the new RiotGamesOCE Twitch channel, and find the full schedule at oce.lolesports.com.
Follow Swiffer, ChuChuZs & Order on Twitter.
Header image credit: Order