On a warm night in Perth earlier this year, the newly minted Carnage squad took out Pelyuda 2-0 to advance to the WESG finals to be held in China later this year. We spoke to Jessica "ARTeMis" Majrouh after their result to learn about the win, their move to Carnage, and the Oceanic women's scene.
The squad was born out of the combination of ARTeMis and Connie "Konii" Ko, who have played together for over two years, with Riv (Calise Newton) joining them in the lead-up to the IEM Sydney 2018 event, around April. That line-up was the roster that formed the Sydney Saints, who's first order of business was taking out the IEM Sydney Women's Open.
Later that year, they had their first expression of interest from Carnage Esports, where they first explored the potential for the squad to join Carnage. "Joey made it clear to us previously that he was interested in our roster, late in 2018." Majrouh said. "At the time, however, we weren't ready to commit ourselves to a brand."
The possibility was revisited leading into the WESG qualifier, with both parties finding what they were looking for in each other. "Carnage once again showed interest in the weeks leading up to our WESG qualifier. Given that we knew in order to succeed we needed an organisation to support us in travelling to Perth to play on less disadvantageous ping. Carnage was willing to put their faith in us, and now we're here."
– I've spent the better part of 2018 knowing that the roster that showed up to IEM Sydney were the only female CS:GO team I needed to keep my eye on. Having reached out previously, when the opportunity again presented itself, I knew I couldn't pass up a chance as good as this. – Joseph Semaan (Carnage Esports)
And so the newly minted roster, which added Hope "epoh" Kure to the three from the Saints and substitute Aisling "whitegurl" Klimoski covering for a soon-to-be-announced fifth member flew west and arrived into a map one on Inferno. Despite trailing at the half, they would take the Inferno on the back of a titanic effort from Konii. ARTeMis had high praise for the team's efforts on Inferno, particularly Konii, stating
"There's no doubt Konii is an integral part as a site anchor. You can always rely on her to give her absolute best, regardless of which way the odds were stacked, and it showed on Inferno."
The second map in Mirage, a comfortable home for most Australian teams, was a much stronger start for Carnage. They staked themselves to a commanding 12-3 half time lead off the back of strong eighth and tenth rounds that crippled Pelyuda's economy. When they won the pistol round to open their T-sided pistol round, the team was hyping up as they sensed the end was near. Majrouh commented on the push for the win on Mirage, commending their ability to reset and deny Palyuda's attempts to come back.
"Given that we had a healthy buffer to play with, we started to become undisciplined attempting some fast-premeditated takes that kept us from closing out the game, however we pulled it together in the end and came out with the win."
A massive thank you to @whitegurlcsgo our magnificent stand-in!https://t.co/YqefVpZk6K

— CARNAGE ? (@CarnageOCE) January 9, 2019
That fast premeditation represented a change-up in approach as the team had a great deal of success playing slow and patient around the early picks they were presented. Majrouh attributed a lot of their ability to draw out gun rounds to their success in the early parts of rounds. "I think it came down to how much map control we were, for a lack of a better word, gifted early in the round. Most of the time, we would get a relatively easy pick at the beginning of the round and would wait until a re-position was evident before we committed ourselves to anywhere."
However, while slow and steady was the order of the day much of the time, Majrouh talked about other ways they were able to succeed in this series. She elaborated on how these early picks across the series would let them get further advantages which opened up more options in their playbook.
"That being said, there were a combination of fast and slow plays that, depending on the reads we got that gave us a situational advantage with the ability to get a second pick and commit to a site. I guess it was a combination of our game preparation, VOD review, as well as a large portion of it being our collective instinct and ability to adapt."

With the WESG Qualifier secured, the team took their new fifth permanent member in BiBiAhn into the Intel Challenge Katowice qualifier on next to no notice. They made their way through that as well, and now will be making their way to Poland to play a further international, with scarcely a week's break between them.
The prospect of two women's international events to start the year is an excellent chance for the new and old parts of the roster to gel together – and these events are a rare resource for women's teams. Being able to develop within the doubly-rare player pool of a small region like ANZ and competitive women's division means that these opportunities will serve to cement Carnage at the top of the heap domestically.
Being able to grow the scene from within is a critical part to creating the level of competition that uplifts the entirety of the competitive landscape. While Carnage has two internationals to show their skill on the world stage, as the early front runner for the best of the domestic scene it will help their ability to push the world's best if they're tested from within.

On the topic of the Australian domestic leagues and being able to add a women's league to engage in this type of regular competition, Majrouh believes that they will help to promote scene growth through consistent competition and development: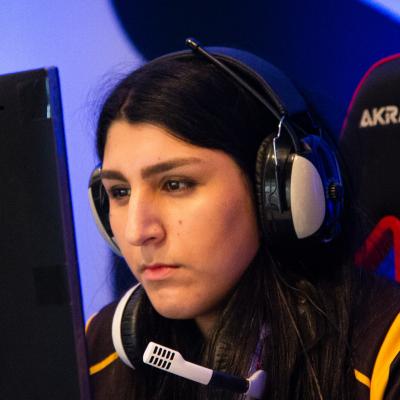 "I've always enjoyed the notion of female-only leagues and viewed them as a healthy social environment that promoted growth and development for newcomers. By the same token, however, I don't see the benefit in over saturating the playing board when it comes to leagues.
"In my opinion, having a centralised league with an Invite and Amateur league, that spreads multiple seasons over the year, is the best way to ensure consistent growth and sustainable roster development. This being said, we're obviously only looking to compete in the main circuit going forward, being one of, if not the, strongest Female CS:GO rosters in the region."
---
With the Carnage roster showing that our best can go toe-to-toe with the best our close neighbours can produce, hopefully this will trickle down and create a wave of competitive women's CS:GO that you can guarantee ARTeMis and her team will be fighting to remain at the top of well into the future.
Be sure to check them out at IEM Katowice from Thursday 28 February and at the WESG finals from Monday 11 March!