Week 3 of the Gfinity Elite series brings sweeping victories and a massive divide in the standings as the top teams pull away with a large point lead.
This also marks the biggest showing from the NZ players, all three players combined to win 100% of the games they participated in (Chur boys!).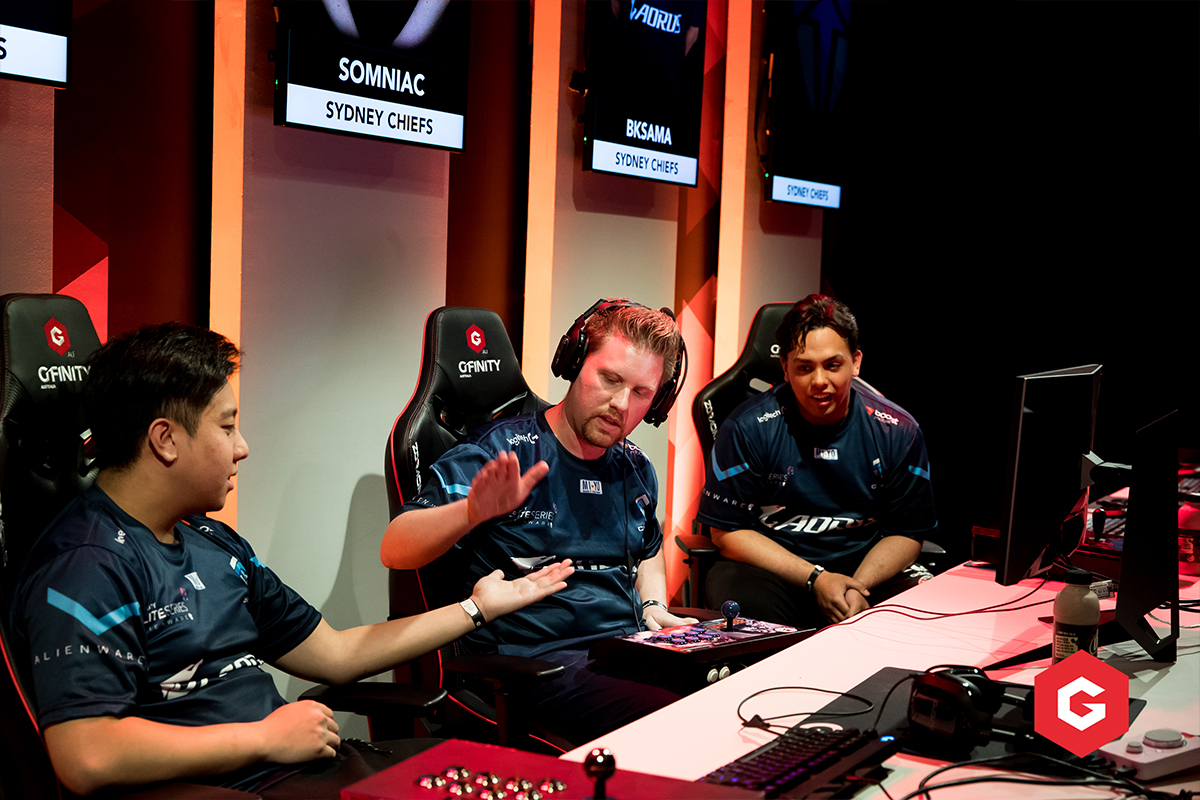 Brisbane Deceptors vs Sydney Chiefs

The Sydney Chiefs hold a three week win streak with their 4-0 victory over Brisbane Deceptors.
Dabigchoppa made an interesting matchup decision choosing Zangief instead of Abigail against Pahnda's ken. Choppa had a losing record against Pahnda in the Gfinity Challenger series and the surprise character choice was just enough to defeat his nemesis.
bksama took the first match very comfortably against Robbiesla. However Robbie fought back second match and had the crowd on the edge of their seats but a perfect sequence by bksama robbed him and his team of any potential comeback. Maybe next time Robbie 🙁
Melbourne ORDER vs Perth Ground Zero
The runback from the Season One Grand Finals, Melbourne ORDER kept Perth Ground Zero in check with a 4-2 Victory.
The young Ghostchips made his first appearance this season and proved he is NZ's best player by defeating ORDER's heavy hitter Travis Styles not once but twice in the same night.
ROF and Camzace picked up the slack and pulled ORDER to victory with two wins each against Syo and Rupps.
Camzace looked at home among the ORDER boys, pulling two wins against Syo that will surely set him up for future appearances. As his dedicated Ibuki training partner, it was a real treat to see him navigate through the matchup against Syo's Ibuki.
ROF was up to no good as usual. Taking two games of Rupps, teabagging him and finishing it off with a well deserved donut munch. Stay classy ROF!
Sydney Roar vs Melbourne Avant

Melbourne Avant destroyed Sydney Roar with a crushing 4-0 sweep.
There's really not much to say here, the returning triad of Spaceghost, RumoursOfGhost and AwildLLAMA just overwhelmed the Roar.
I had high hopes for Roar's new cast but things aren't shaping up for them and they don't have many more chances to close the gap in the standings.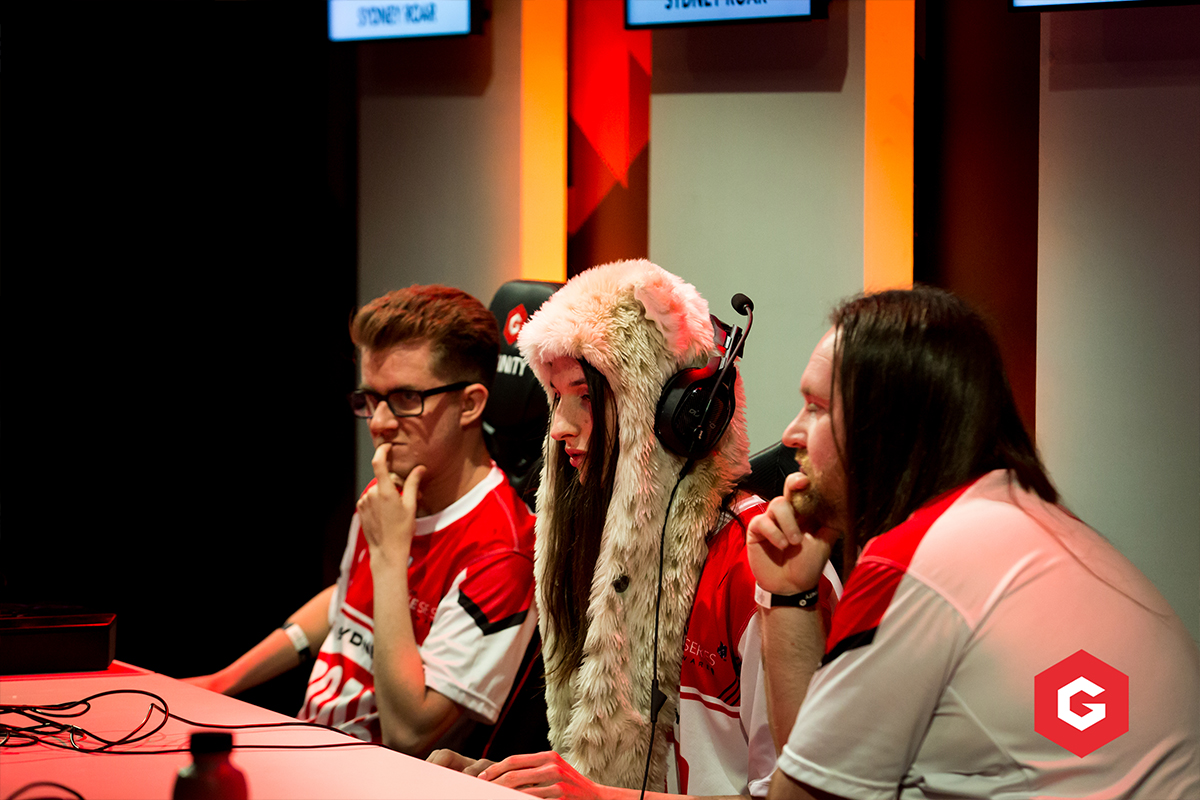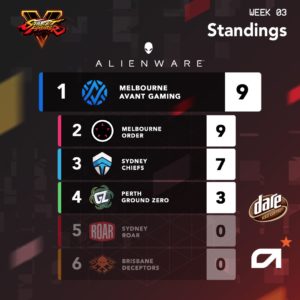 ---
ORDER and Avant lead the scoreboard with 9 points a piece and the Chiefs are not too far behind with seven points. The bottom three teams will be duking it out to remain among the top four and with only two weeks left, the fourth week will be pivotal in deciding which teams will go to Playoffs!
The Gfinity Elite Series returns with Street Fighter V and Rocket League this weekend. Tune in on Twitch, YouTube, Twitter, and Facebook to watch every game live. Head to gfinityesports.com.au for details on schedule and tickets.